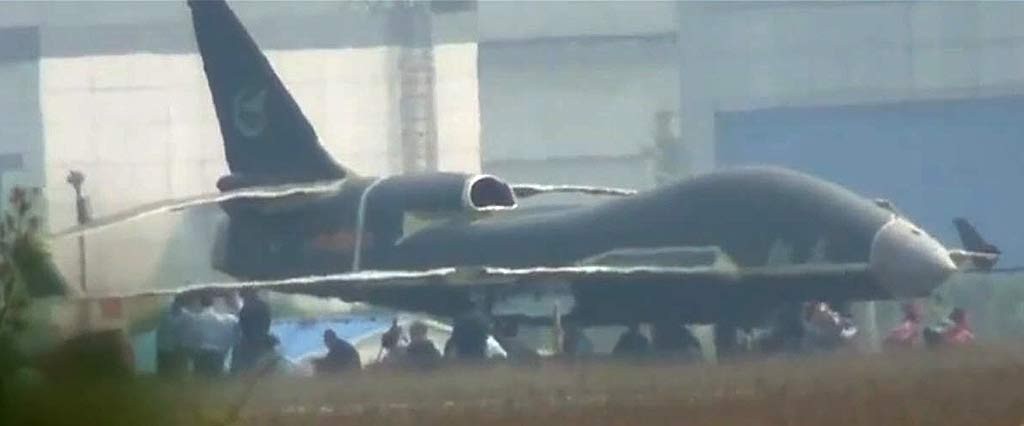 By Arthur Holland Michel
In January of this year, photos emerged that appeared to show a China Aerospace Science and Technology Corporation CH-3 drone armed with two AR-1 anti-tank missiles lying upside down in a field in Nigeria's Borno Province, where Nigerian forces have been battling Boko Haram. The crash was the latest in a series of incidents that seem to indicate that China's drone ambitions are expanding. Two months later, the Pakistani military conducted a successful live fire test of an armed drone that it seems to have acquired from China. Then, in April, the Department of Defense released a report on Chinese military capabilities that calculated that China would produce 42,000 military drones for its own use and for export by 2023. Meanwhile, reports and photos of Chinese strike drone development programs have been emerging with increasing frequency.
As diplomatic tensions rise amid reports of repeated Chinese cyber attacks on the U.S., as well as confrontations over disputed areas of the South and East China Seas, the international community is increasingly taking note of China's military drone capabilities. Some believe that unmanned aerial vehicles, particularly medium altitude and high altitude drones that can penetrate contested airspace, could play a pivotal role in future conflicts involving China. Though China has been developing unmanned aerial vehicles since as early as the 1960s (it appears that  an early Chinese drone was in fact a reverse-engineered U.S. Air Force AQM-34 Firebee), the past few years have seen China's investment in military drone capabilities swell significantly. Here's what you need to know.
Senkaku
On September 9, 2013, China flew a domestically produced Harbin BZK-005 unarmed surveillance drone over the Senkaku Islands in the East China Sea, which are claimed by Taiwan, China, and Japan. In response, Japan scrambled an F-15 fighter jet, which monitored, but did not fire at, the BZK-005. China declared that if Japan shot down a Chinese unmanned aerial vehicle, it would constitute "an act of war." The incident marked a low-point in Sino-Japanese relations, and brought the two countries closer to physical engagement than any other incident in recent memory. It was the first high-profile instance of China's use of unmanned aircraft for airborne surveillance over hostile areas.
The Senkaku drone flight has been used as evidence of the destabilizing effect that military drone proliferation could have on the international stage. In "Limiting Armed Drone Proliferation," Micah Zenko and Sarah Kreps write that in areas such as the Senkaku Islands, "drones will enable governments to undertake strike missions or probe the responses of an adversary—actions they would be less inclined to take with manned platforms."
Reports on Chinese Drone Capabilities
Cyber Espionage
Several Chinese military drones resemble U.S. drones. Ian Easton, a researcher at the 2049 Institute, has contended that Chinese cyber espionage has accelerated the development of its military drone capabilities. In 2013, Sixing Liu, a Chinese national and former employee of L-3 systems, a defense contractor, was sentenced to five years and 10 months in federal prison for stealing documents relating to a device called a disk resonator gyroscope, which is used for military drone guidance systems. A few months later, the New York Times reported that a Chinese hacking outfit based in Shanghai, and thought to be associated with the PLA, spent two years targeting up to 20 U.S. defense contractors with the express intent of gathering technical information about drones.
Aviation Industry Corp of China
China's largest aerospace company (AVIC), serves as an umbrella organization for a number of China's most high-profile drone development projects. According to the AVIC website, "the company has over 80,000 employees serving customers in more than 180 countries and regions." A report on the future of the international military drone market by the aerospace and defence market research firm Forecast International predicts that by 2023, Aviation Industry Corp of China, will become the biggest drone manufacturer in the world, surpassing current industry leaders such as Israel Aerospace Industries and Elbit Systems.
Through its network of subsidiaries, AVIC oversees the development and production of at least three highly capable military drones mentioned in the 2015 Report on China. Through its subsidiary, Chengdu Aircraft Industry Corporation, AVIC developed and manufactures the Yilong I/Wing Loong I medium-altitude long-endurance reconnaissance and strike drone. Another AVIC subsidiary, Guizhou Aircraft Industry Corporation, is developing the Xianglong/Soaring Dragon high-altitude long-endurance surveillance drone.  A third AVIC subsidiary, Shenyang Aircraft Company/Shenyang Aircraft Design Institute, is thought to be responsible for the development of the Lijian/Sharp Sword unmanned combat aerial vehicle.
China's Drone Armaments
While much of the international attention on Chinese drone programs has focused on the aircraft themselves, an in-depth article by IHS Jane's 360 describes various missiles under development or already in production that will likely be used to arm Chinese unmanned airframes. The article notes that the Yilong/Wing Loong's LE380 sensor turret can be equipped with a laser designator, which would enable the aircraft to fire laser-guided munitions. The article notes that AVIC has showcased the Yilong with an array of weapons, including  the Hongjian-10 (HJ-10), an air-to-surface missile, a 100-pound LS-6-50 small-diameter bomb, and the 32-pound Tianlei-2 (TL-2) air-to-surface missile.
The 2015 Report to Congress states that, along with its drone development programs, China has concurrent initiatives to develop weapons for its drones. "China is developing smaller-sized ASMs such as the AR-1, HJ-10 anti-tank, Blue Arrow 7 laser-guided, and KD-2 missiles in conjunction with its increasing development of UAVs. Additionally, China is also adapting GPS-guided munitions such as the FT-5 and LS-6 that are similar to the U.S. Joint Direct Attack Munitions (JDAM) to UAVs."
Exports
Resources:
Chinese Military Aviation Blogspot
GALLERY
Yiling/Wing Loong
Harbin BZK-005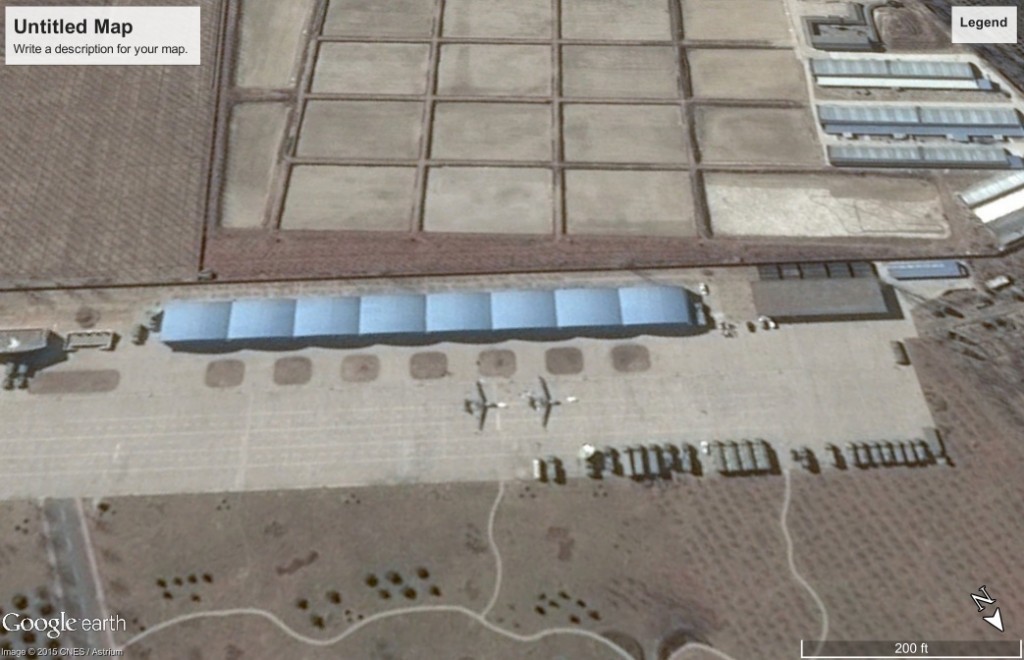 Xianglong/Soaring Dragon
Lijian/Sharp Sword
WZ-9 Sky Wing
(More information on the Sky Wing is available here)
For updates, news, and commentary, follow us on Twitter.
[includeme file="tools/sympa/drones_sub.php"]