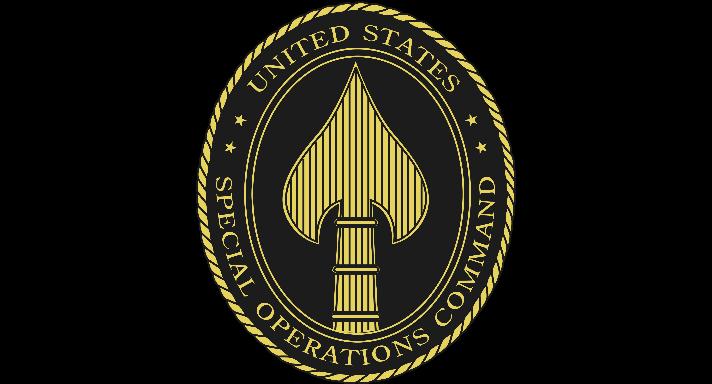 By Dan Gettinger
On July 15, a U.S. drone strike near Bardhere, in southwestern Somalia, killed Ismael Jabhad, a ranking member of al-Shabab as well as a number of other al-Shabab militants. According to one unnamed U.S. official who spoke with the Associated Press, the strike targeted a large group of militants as they were preparing to attack a joint force of African Union soldiers and American Special Forces Operators. Immediately following the strike, Somali and African Union (AMISOM) troops launched offensives against al-Shabab around Bardhere and, after days of fighting, captured the town. Although it is not unheard of for U.S. drones or special forces to strike against al-Shabab leaders, it is rare for a U.S. drone to be used in defense of allied forces on the ground in Somalia. The strike points to an expanded U.S. presence in Somalia and confirms reports that American troops with Joint Special Operations Command (JSOC) are taking on a more active role in the fight against al-Shabab militants.
Drones and Special Operations Forces (SOF) have emerged as the instruments of choice of policymakers in Washington for disrupting Islamic militant groups around the world. Unlike plodding counterinsurgency operations that require large numbers of conventional forces, SOF and drones are perceived as swift, affordable, and effective agents of military power. In the 2012 Defense Strategic Guidance, which established defense priorities and guidelines, the Obama administration emphasizes that the United States would strive to avoid engaging in resource-heavy missions: "Whenever possible, we will develop innovative, low-cost, and small-footprint approaches to achieve our security objectives." Drones and SOF are each, in their own ways, emblematic of this philosophy.
As drones and special forces take the lead in fighting terrorism, a look past at the last 13 years helps explain their rise. In the hunt for Abu Musab al-Zarqawi, the leader of al-Qaeda in Iraq, drones provided aerial intelligence capabilities to the special forces task force on the ground. In Somalia, the use of drones and SOF to counter al-Shabab has served as an alternative to a large conventional military presence. The Zarqawi mission has become a textbook example of SOF tactical effectiveness. The United States is today applying the same strategic combination of drones and SOF in other countries in West and north Africa as it did in Somalia. A look at the Pentagon's budgets show that Congress has upped funding for SOF-unique drones several times over the past few years.
---
Special Operations Command
Just like drones, Special Operations Forces are in high demand. In a push to build the capacities of partner militaries, policymakers in Washington are turning to special operations to carry out more "train and advise" missions in more countries. "We are moving from a state of perpetual war to perpetual engagement," Admiral William McRaven told the Senate Armed Services Emerging Threats and Capabilities Subcommittee in March 2014. The special operations community is made up of dozens of different elite units, each with their own capabilities. Some units, like the Navy's SEAL Team Six, are known launching raids on high-profile enemy targets. Others, like the Army's Civil Affairs units, liaise with local communities and conduct humanitarian and psychological operations missions.
The relationship between drones and SOF begins with the origins of the Predator drone, the first armed U.S. military drone. In 1998, as Richard Whittle writes in Predator: the Secret Origins of the Drone Revolution, the first pilot to ever fire a missile from a drone, on the first night of the war in Afghanistan, was Scott Swanson, a former SOF pilot. The initial weeks of that war were dominated by special operations forces and airpower—including drones. The first boots on the ground in Afghanistan were two special operations units and, in the air, a Predator drone watched their progress and helped them find Taliban troops. The invasion of Afghanistan highlighted the effectiveness of SOF and drones and became a model for American military intervention in the years to come.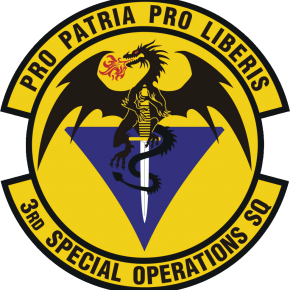 Although some special forces units, like the Army's Rangers, trace their lineage to before the Revolutionary War, contemporary black ops units date to 1950, when the U.S. Army introduced a special school for psychological operations. In the 1980s Congress took steps to unify the black ops units from the different services under a single command structure. With the passage of the Goldwater-Nichols Defense Reorganization Act in 1986 and the Nunn-Cohen Amendment to the National Defense Authorization Act of 1987, Congress created Special Operations Command (SOCOM) and gave it authority to request funding. Under SOCOM, each of the services and the Marine Corps has its own command. Within the Air Force Special Operations Command (AFSOC), the three units that fly MQ-1 Predator and MQ-9 Reaper drones are the 3rd and 33rd Special Operations Squadrons which are based at Cannon Air Force Base in New Mexico and the 2nd Special Operations Squadron which is based at Hurlburt Field in Florida.
In addition to the various service commands, Joint Special Operations Command (JSOC) brings together each of the elite units of each service within SOCOM. JSOC is the military's covert operations branch, and it best represents the convergence of drones and black ops. It exists to carry out the riskiest—and, at times, highest profile—missions like the raid that killed Osama bin Laden in 2011. JSOC also shares responsibility with the Central Intelligence Agency for the targeted killing program in Pakistan, Yemen, and Somalia. Although the CIA has carried out most of the drone strikes in these countries, JSOC has had a prominent role in Somalia and Yemen, targeting members of al-Qaeda-allied groups. The targeted killing campaign is representative of the close level of cooperation between the military's covert units and the intelligence community. Like that of the Predator and Reaper drones, JSOC's success is derived from its ability to fuse intelligence collection and exploitation with strike capabilities.
---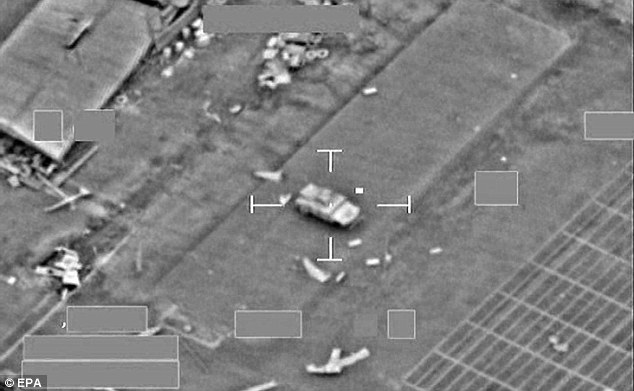 The Hunt for Zarqawi: Lessons from Iraq
On the morning of May 10, 2006, a silver sedan made its way through a market in Baghdad, Iraq. It eventually stopped in front of a house, and the car's occupants got out. The house was one of several that belonged to an al-Qaeda courier network that enabled al-Qaeda's leaders in Pakistan to communicate with al-Qaeda in Iraq. One of the men who entered the house was Sheik abd al-Rahman who served as the spiritual advisor to Abu Musab al-Zarqawi, the leader of al-Qaeda in Iraq (AQI). Trailing the car several thousand feet above them was a Predator drone, and watching the feed from the drone was a special forces team tasked with finding Zarqawi. During the three weeks that followed, the SOF team followed al-Rahman from above, tracing and recording the patterns of his movements. Abd al-Rahman eventually led the SOF team to an AQI safehouse north of Baghdad where, on June 6, the team killed al-Rahman and Zarqawi in an airstrike.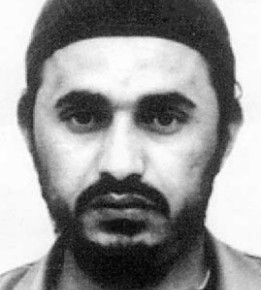 The Zarqawi operation underscores the growth of JSOC as an intelligence-gathering powerhouse and the resulting importance of drones to JSOC missions. In a 2013 interview with the Brookings Institution, Stanley McChrystal, the commander of JSOC during the hunt for Zarqawi, remarked that during that operation, the SOF troops under his command were more like intelligence operatives than soldiers. "Operations were something we did to get more intelligence," said McChrystal in conversation with Bruce Riedel. "People who are traditional shooters, by 2005 and 2006, they thought of themselves as intelligence people that carried a gun." McChrystal led a reorganization of special operations in Iraq; he made gathering intelligence the priority and also made a conscious effort to include other federal agencies and law enforcement departments in the hunt for Zarqawi. His objective was to maximize the speed at which operations took place in order to bring in more intelligence.
The intelligence-gathering capabilities of drones facilitated JSOC's transition into an intelligence-centric organization. "Unlike surveillance of larger or more static targets, [special operations] missions normally required constant surveillance of people or moving vehicles, often looking to identify movements or specific mannerisms," McChrystal writes in My Share of the Task. For the JSOC units, drones were a force multiplier, meaning they were technology that enabled a small number of troops to complete a task that would normally require a large number of troops. Aerial intelligence assets allowed SOF to surveil targets for long periods of time. "The purpose of this long dwell airborne stakeout is to apply multisensor observation 24/7 to achieve a greater understanding of how the enemy's network operates by building a pattern of life analysis," writes Michael Flynn, Rich Juergens, and Thomas L. Cantrell in "Employing ISR: SOF Best Practices".
The Zarqawi mission has become an example of the military's targeting mantra—find, fix, finish. By combining different sources of intelligence, JSOC operators sought to identify and locate the target—find—constantly surveil the target—fix—and capture or kill the target—finish. In the Zarqawi mission, it was JSOC's interrogation of human sources that led to the location of Abd al-Rahman. Technical methods, like drone aerial surveillance systems and cell phone tracking, enabled the special operators to "fix" al-Rahman and in doing so, understand al-Rahman's daily routine—his "pattern of life". In Find, Fix, Finish, Aki Peritz and Eric Rosenbach write that while this targeting mantra actually dates back to the beginning of the Cold War, the rise of non-state groups has transformed the mantra into something closer to doctrine. "The need for focused military action [in the post-9/11 era] in combating smaller targets has led to the rising importance of [JSOC] and counterterrorism task forces that combine a wide range of military and technical resources" write Peritz and Rosenbach. In the hunt for Zarqawi, McChrystal extended the mantra to include the need to "exploit" and "analyze" new intelligence for information that could lead to more operations.
In response to the growing demand for aerial intelligence from JSOC, the Air Force Special Operations Command (AFSOC) activated the first SOF-specific drone unit—the 3rd Special Operations Squadron—in 2005. One year later, the AFSOC activated another unit—the 11th Intelligence Squadron—to analyze and disseminate the intelligence gathered by SOF drones. With the Iraq War reaching its apex, demand for aerial intelligence assets by units like McChrystal's JSOC was enormously high. "In 2006, with an average of only fourteen line crews and two borrowed aircraft, the 3rd SOS flew as many combat hours as the rest of AFSOC combined," Lieutenant Colonel Paul Calitgirone, a former commander of the 3rd Special Operations Squadron, says in Deadly Blue: Battle Stories of the U.S. Air Force Special Operations Command. According to a 3rd SOS fact sheet, within 20 months of its inception, the 3rd became the largest unit flying the MQ-1B Predator within the entire Air Force.
Almost 10 years later, the missions of special forces and drones are even more tightly intertwined. In addition to the conventional Air Force drone crews, three Air Force special operations squadrons are dedicated to flying drones and, for Fiscal Year 2016, Congress is set to authorize nearly $70 million to Special Operations Command for drone programs. The demand for drones by SOF units outpaces that of any conventional military unit by orders of magnitude. According to Michael Lumpkin, the assistant secretary of defense for special operations/low-intensity conflict, ongoing special forces missions require 44 drone combat air patrols—each CAP consists of four drones and hundreds of personnel—15 of which are flown by special forces operators. The number of drones required by special operations forces is a stunning reflection of the role that drones play in covert operations and an indication of the vast scale of special operations missions.
---
Confronting al-Shabab in Somalia
The mission to find Abu Musab al-Zarqawi remains a prime example of the fusion of intelligence and special operations that has come to define JSOC units. Not long after JSOC units found and killed Zarqawi, they turned their attention to other parts of the globe where Islamic militant groups were on the rise. In December 2006, Ethiopian ground forces accompanied by tanks and attack helicopters invaded eastern Somalia in response to what it perceived as the Somali government's failure to curb a growing Islamist movement. The target of their attacks was a federation of militants called the Islamic Courts Union, an organization that soon after broke apart, giving rise to the group that would become known as al-Shabab—"the youth".
For U.S. policymakers, the invasion offered an opportunity to geographically expand the hunt for al-Qaeda leaders. "We believed that al-Shabab was sheltering some of al-Qaeda's senior operatives," McChrystal writes in My Share of the Task. In the months following the invasion, numerous reports surfaced in American media that the United States was actively supporting Ethiopia. In January 2007, the Associated Press reported that American special forces might even be guiding Ethiopian infantry on the ground. CBS News found that an American AC-130 gunship was used to launch airstrikes in support of the operation. In February 2007, an investigation by the New York Times revealed that a JSOC unit known as Task Force 88 was launching attacks against al-Qaeda in Somalia from bases in Kenya and Ethiopia.
The Ethiopian invasion of Somalia was the beginning of what is now a nine year-long, on-again off-again effort to target al-Shabab and al-Qaeda in the Horn of Africa. It also marked the first time that U.S. forces were engaged in Somalia since the disastrous 1993 "Black Hawk Down" incident. In the years since the Ethiopian invasion there have been frequent mentions of an active American SOF presence in the Horn of Africa. In March 2009, newly elected President Obama and his advisors debated whether to strike an al-Shabab training camp in southern Somalia. While Al-Shabab, the President knew, had pledged allegiance to al-Qaeda, he worried that attacking targets where the identities of the individuals were unknown was opening a new military front in the war against al-Qaeda. "Instead," writes Daniel Klaidman in Kill or Capture: the War on Terror and the Soul of the Obama Presidency, "he wanted a new litmus test for military operations outside of conventional theaters of war, like Somalia and Yemen."
In spite of President Obama's initial reservations, in recent years there has been a definite escalation in the American military campaign in the Horn of Africa. The clearest sign of American involvement in Africa is Camp Lemonnier, a sprawling former French Foreign Legion base at the edge of Djibouti's international airport. The base is the hub for CIA and JSOC operations in Yemen and Somalia, including drone strikes. Beginning in 2012, Camp Lemonnier was expanded to include new facilities for drones and housing that could accommodate up to 1,100 special operations forces. From Djibouti, JSOC and the CIA have directed the targeted killing campaigns with drones in Yemen and Somalia, launched black ops raids on targets in Somalia and provided intelligence and support to allied forces. In 2013, drone operations at Camp Lemonnier became so busy that they had to be moved to a nearby airfield at the behest of Djiboutian officials.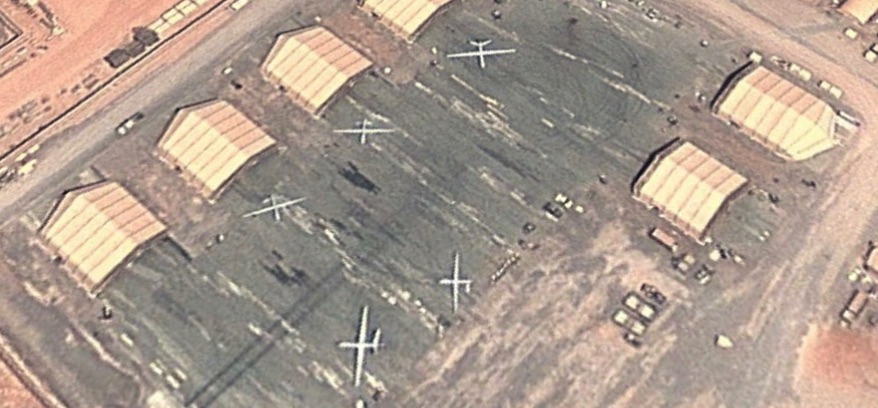 Over the past two years, U.S. drone strikes and raids by special operations forces have killed a slew of al-Shabab leaders. Last week's drone strike marked the third in Somalia so far this year. It follows a strike on March 13 in a village near Bardhere that killed Adnan Garaar, an al-Shabab commander who, according to U.S. military officials, was the leader of the 2013 attack on the Westgate Mall in Nairobi. An American special operations raid on January 31, 2015 killed Yusef Dheeq—the head of al-Shabab's external operations unit—and a December 29, 2014 drone strike took out the head of the organization's intelligence unit, a man known as Abdishakur. In a major coup for the Pentagon, a U.S. drone strike on September 1, 2014 killed Ahmed Abdi al-Muhammad (a.k.a. Ahmed Godane), the co-founder and head of al-Shabab.
The targeted killing campaign in Somalia differs from those in Pakistan and Yemen in several ways. For one thing, there are far fewer strikes. According to data collected by the Bureau of Investigative Journalism, there have been around 10-14 drone strikes in Somalia since its first lethal strike in 2011. By comparison, in Pakistan, where U.S. drones have been used in targeted killings since 2004, there have been around 400 strikes. Whereas targeted killings in Pakistan and Yemen are much more likely to be carried out using drones, in Somalia, special forces operators are dispatched on about as many missions as drones.
Whereas the CIA has generally directed the drone strikes in Pakistan and Yemen, in Somalia, it's JSOC that has typically taken the lead. In fact, some JSOC commanders have registered their discontent with the largely CIA-run targeted killing campaign. In January 2013, Stanley McChrystal, the now retired special forces general, told Reuters that the drones were becoming a focal point for anti-American resentment. On July 16, 2015, Michael Flynn, a retired general and former aide to McChrystal, told Al Jazeera that the drone strikes were harming counterterrorism efforts. "I think as an overarching strategy, it is a failed strategy," Flynn said in a wide-ranging discussion on the rise of ISIS and American counterterrorism efforts. "When you drop a bomb from a drone… you are going to cause more damage than you are going to cause good."
Nevertheless, this year is on track to see the most drone strikes in Somalia. Ever since the September 2013 attack by al-Shabab on the Westgate Mall in Nairobi, Kenya, American commitments to fighting al-Shabab have picked up speed. The Westgate attack provided evidence that al-Shabab was capable and willing to attack external targets. One month later, in October 2013, JSOC sent a small team of advisors to Mogadishu to help train local security forces and coordinate with the AMISOM. In spite of the increased international activity, al-Shabab continues to launch attacks, including one last month on a hotel in Mogadishu that killed 15 people. On July 2, 2015, Foreign Policy reported that U.S. JSOC troops were operating at least two drone bases in Somalia—outside of the southern port city of Kismayo and at Baledogle, an abandoned airfield near Mogadishu.
It is likely that any drones flown from these locations are providing intelligence, surveillance, and reconnaissance capabilities to Somali and AMISOM forces. It is possible that, as with the strike on July 15, drones are providing close air support to troops on the ground. Using drones to aid allied forces with airstrikes is not something that is typically done in Somalia; most drone strikes have been aimed at the leaders of al-Shabab. "It's a change in how we're providing support," an unnamed U.S. military official said in an interview with the Los Angeles Times. "Up until now, we've focused strikes on high-value targets. These strikes were launched to defend forces on the ground." In many ways, Somalia has been a test case for whether the "light footprint" of special operations and drones can make meaningful strides against an entrenched insurgency.
---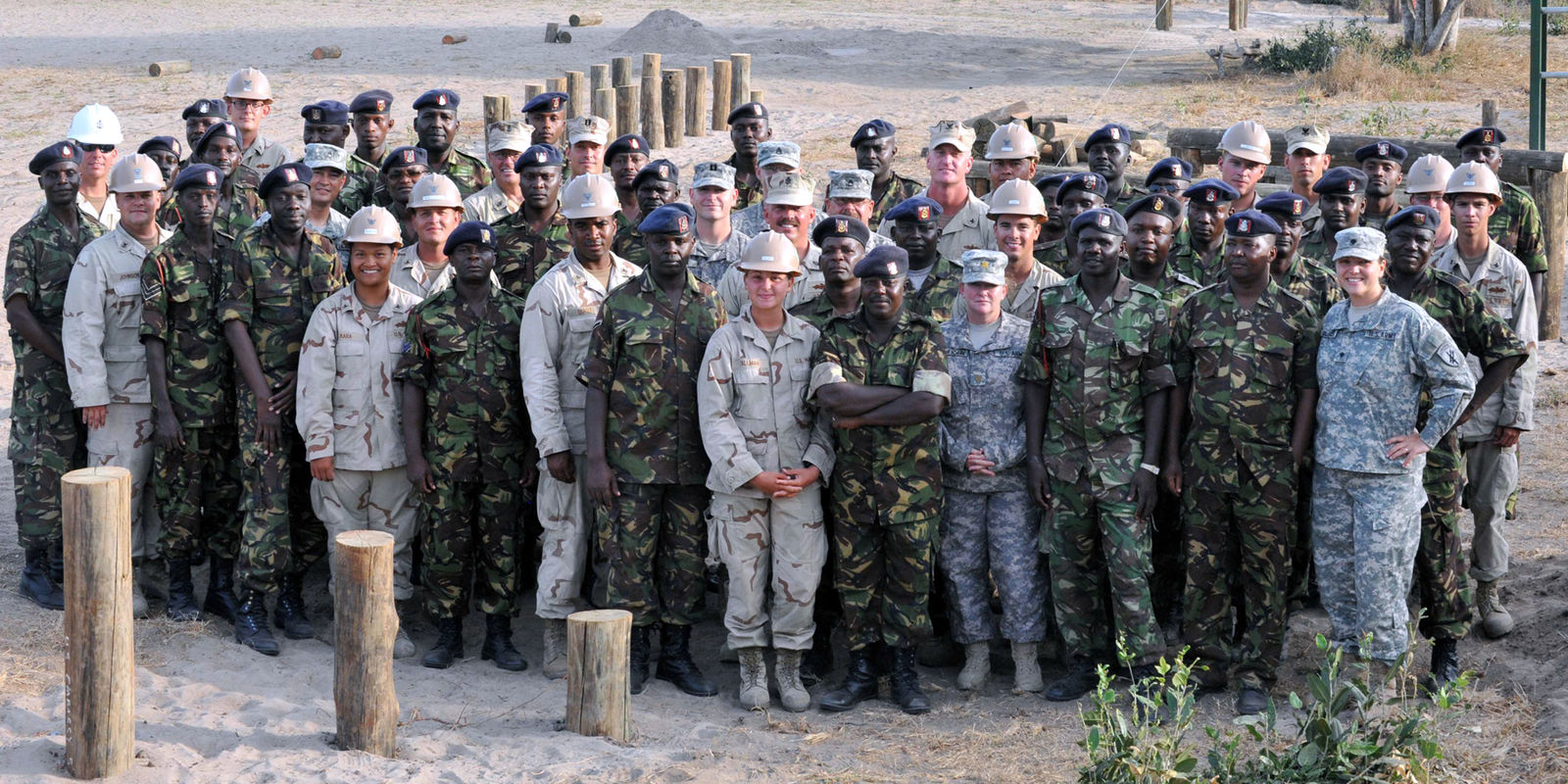 The Costs of a "Shadow War" 
Although drones and SOF are often perceived as instruments of quick, decisive kinetic action, every military operation requires much more than often meets the eye. First and foremost, these forces require a protected base from which to launch operations. These bases need to be connected to sea or air transportation so that troops may be resupplied. While drone pilots are often flying the aircraft from thousands of miles away, on-site personnel are needed to take off and land the drone, conduct maintenance and repairs, provide security, and manage logistics. In several cases, the United States has rehabilitated old or unused airfields to serve as outposts for either drones or SOF. In Manda Bay, Kenya, for example, the U.S. Navy spent several million dollars on building a usable runway—half of which was spent on transporting supplies and personnel. Special forces are also believed to be flying drones in support of missions in Somalia from an outpost attached to an airfield in Arba Minch, in neighboring Ethiopia. Another drone base, in the Seychelles islands, is also believed to have supported American operations in the Horn of Africa.
These bases make up part of what journalists have been calling the Pentagon's "Shadow War" in Africa, a war that is directed by special forces and facilitated by intelligence collected by drones. Lately, it's becoming clearer that while this war might have begun in Somalia, it is by no means limited to East Africa. In Mali, a country in West Africa plagued by groups like al-Qaeda in the Islamic Maghreb (AQIM), American SOF are reported to have carried out counterterrorism missions since at least 2012, if not earlier. The United States formalized its commitment to countering AQIM by building a drone base in neighboring Niger during the first half of 2013. American and French drones ran surveillance and reconnaissance missions over Mali during France's intervention in that country in 2013. This year, the Pentagon has asked Congress for $50 million to open a second drone base in Niger.
Some American lawmakers like Sen. Marco Rubio are worried that the influence of the Islamic State is spreading from Syria and Iraq to allied groups in Afghanistan and, notably, Libya. Earlier this month, the Wall Street Journal reported that the Pentagon is negotiating with several North African nations about the possibility of leasing a base so that drones and special forces operators could launch operations inside Libya. In addition to housing drones, a base in a North African country could also provide a convenient launchpad for U.S. special operations raids into Libya, U.S. military officials told the Journal.
Special Operations Command has received many millions of dollars for SOF-unique drones. In the years since the early days of the first SOF drone squadron in 2005, demand for drones by SOF and conventional units skyrocketed, as did funding for drones both within the regular Air Force and in Air Force Special Operations Command. In Fiscal Year 2011, SOCOM allocated $24.7 million to build an approximately 81,000 sq. ft. facility for the black ops drone crews at Cannon Air Force base in New Mexico. The facility, which was completed in summer 2014 by Speegle Construction Inc., is home to the 3rd and 33rd Air Force Special Operations Squadrons and contains an operations center, ground control stations, training spaces, and administrative rooms for commanders. SOCOM also receives funding for developing and using advanced drone technologies like the PD-100 Black Hornet, one of the first nano drones in service.
SOCOM is tasked with procuring equipment and supplies that are unique to special operations. Whereas it often takes years for conventional forces to acquire new technologies, SOCOM's acquisition process is more streamlined. Beginning in Fiscal Year 2003, SOCOM began purchasing its own UAVs, spending $18.2 million in the first year. These aircraft consisted mainly of small drones for tactical surveillance and reconnaissance missions for ground units. For example, SOCOM's FY07 proposed budget details previous purchases of 163 Aerovironment RQ-11 Ravens, five Buster Backpack UAVs, and 18 Neptune UAVs. Some of these drones, like the RQ-11, remain in service, while others, like the Buster Backpack, were more short-lived procurement. As with other technologies that were first adopted by SOF, small UAVs soon trickled down to other branches of the military.
Other UAVs procured by SOCOM perform less essential duties. A 2007 Government Accounting Office report on SOF technology found that SOCOM spent $20 million on a "Leaflet Delivery System," an autonomous drone that is capable of "capable of delivering leaflets or psychological operations materials to target audiences in peacetime and in war." Although the report does not mention the name of the drone, the description matches the CQ-10A Snowgoose, one of the oldest models of delivery drones still in operation. SOCOM's research and development budget for Fiscal Year 2010 included funding to develop the "Next Generation Leaflet Delivery System," a family of drones and missiles capable of delivering leaflets with a maximum range of around 750 miles.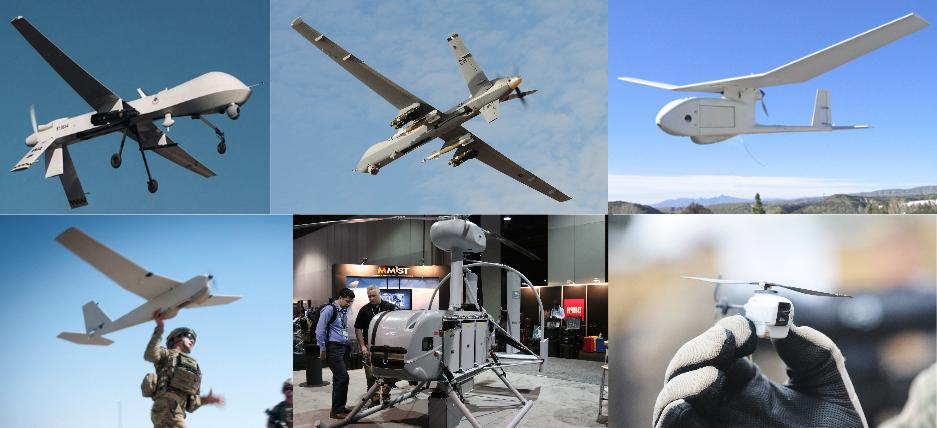 Because of the Pentagon's roundabout funding scheme for special operations, the exact amount of money going to SOF drones is not entirely clear. The funds allocated to SOCOM for the larger drones like the MQ-1 or MQ-9 are typically spent not on the airframes themselves, but on specialized payloads for black ops. These payloads range from high-definition full-motion video kits to weapons that are not necessarily available to the other branches of the military. The UAV airframes are supplied by the U.S. Air Force and are counted under USAF funds, making it difficult to know how much the Pentagon is spending on drones flown by special operations. A similar funding scheme applies to smaller drones flown by special operations. In FY10, for example, SOCOM spent $4 million to purchase a variety of small UAVs and $16 million on 32 sets of specialized payloads for small UAVs, indicating that a number of the aircraft are, in essence, donated by other services to SOCOM.
A side-by-side comparison of the Pentagon's proposed budgets and funds authorized by Congress over the past seven years reveals that Congress has taken steps to meet and, at times, exceed requests for funds for special forces drones, specifically for the MQ-1 Predator and MQ-9 Reaper. In the draft of the Fiscal Year 2016 military budget that was passed by the Senate last month, Congress has doubled the Pentagon's request for funding for Reapers flown by special operations units to $21.8 million. Likewise, in Fiscal Year 2014, Congress increased funding for the MQ-9 Reaper from $1.9 to $14.9 million and, in Fiscal Year 2013, Congress added $58.4 million to SOCOM's funds for the MQ-1 Predator and MQ-9 Reaper, a seven fold increase over what the Pentagon requested. Congress has also increased funding for the research and development of SOF-unique payloads for the Reaper. In Fiscal Year 2014, SOCOM's research funds for the Reaper jumped from a requested $1.3 to $13.3 million.
---
Conclusion
On September 26, 2006, Lt. Gen. Michael Wooley, then commander of U.S. Air Force Special Operations Command, gave a lecture at the Air & Space Conference and Technology Exposition in which he spoke glowingly of AFSOC's new drone unit. One year earlier, in October 2005, Wooley was responsible for activating the 3rd Special Operations Squadron, the first special operations squadron to fly the MQ-1 Predator drone. He was especially proud of the fact that AFSOC was able to quickly fund, train, and deploy new units and technologies. "One of the things that is our strength in special operations anywhere is the fact that we don't have the big bureaucracy," Wooley explained. "That's the way we have been able to build that Predator Squadron and that low signature air squadron in record time."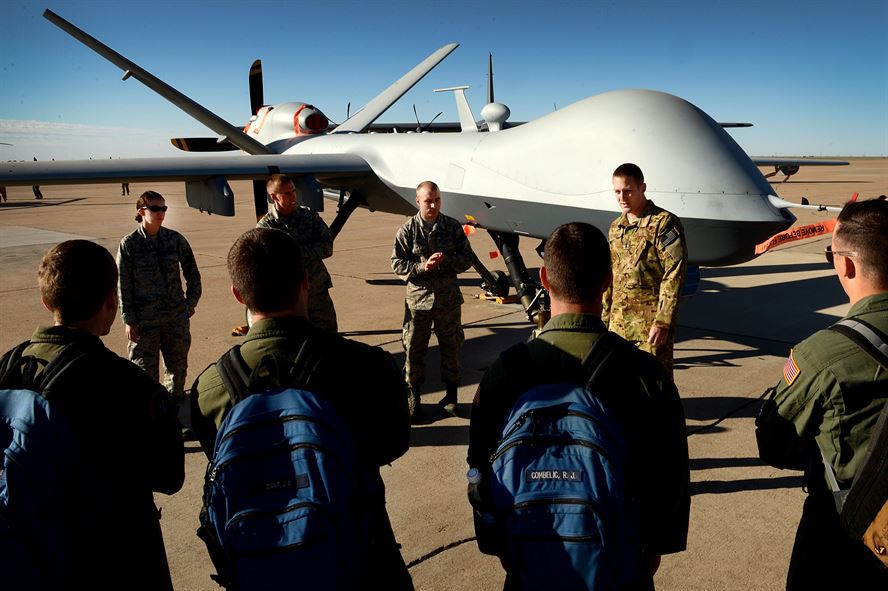 Other countries besides the United States are also recognizing that special forces and drones are an appealing alternative to conventional forces. In Mali, where French troops and drones flown from neighboring Niger have been active since January 2013, French special forces continue to fight. In an operation in early July, French special forces killed the leader of an al-Qaeda-allied group. British Prime Minister David Cameron recently called for an increase in funding for the Special Air Service—Britain's elite special forces unit—and for more drones. "One of the things that we need is making sure that we have the drones, spy planes, and special forces," Prime Minister Cameron said in a speech at Royal Air Force base Coningsby. Britain has carried out hundreds of drone missions in the campaign against the Islamic State in Iraq and Syria.
Some within the U.S. military have questioned whether drones and special forces will be enough to curb Islamic extremism. In the transcript of a confidential conference call obtained by the New York Times in December, Major General Michael K. Nagata, the commander of special operations in the Middle East, expresses concern that the United States isn't doing enough to combat the ideology that fuels groups like the Islamic State. "We do not understand the movement, and until we do, we are not going to defeat it," Nagata explained. His comments reflect the view that current U.S. strategy is aimed more at stemming the threat of Islamic militant groups than at destroying them outright. Others within the special forces community have also expressed frustration at the inability of American strategy to combat regenerative Islamic militant groups. "We kept decapitating the leadership of these groups [in Iraq and Afghanistan], and more leaders would just appear from the ranks to take their place," Michael Flynn said in an interview with Breaking Defense in August 2014. Even as policymakers in Washington decide whether to send more special forces to help fight the Islamic State in Iraq and Syria or whether to open a drone base near Libya, a quick resolution of these issues appears to remain out of reach.