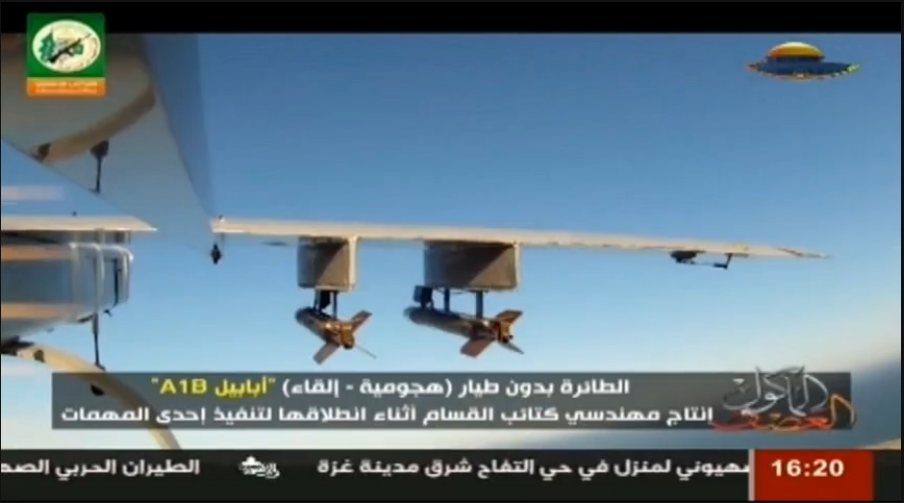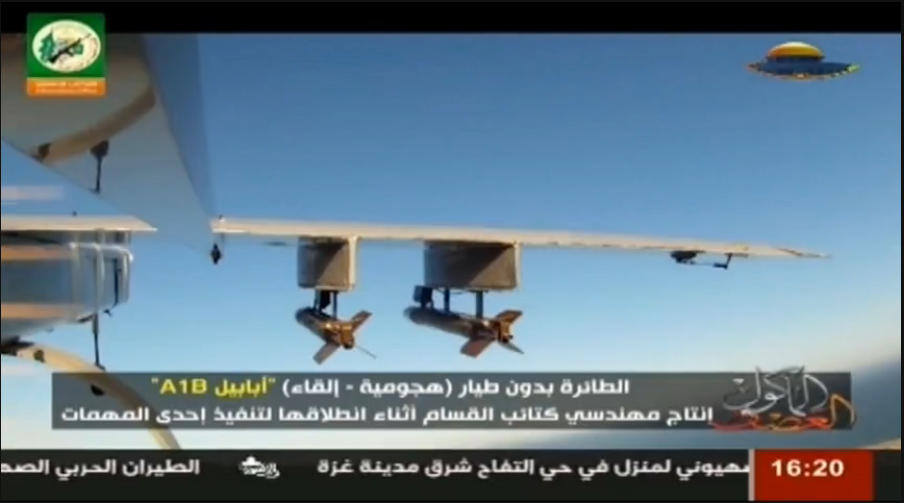 by Dan Gettinger and Arthur Holland Michel
When the news broke that the Israeli Iron Dome anti-missile system had downed a Hamas-operated, possibly weaponized drone, the internet exploded. But the news hardly comes as a surprise. Hamas and Hezbollah have been developing and operating drones targeted at Israel for almost a decade. Here is a brief history of Hamas and Hezbollah drones.
Much of Hamas and Hezbollah's unmanned technology derives from or originated in Iran, which has maintained an active military drone program since the Iran-Iraq War.
In 2004, an Iranian-made drone operated by Hezbollah managed to fly in Israeli airspace for five minutes before it crashed into the Mediterranean sea. The 2.9 meter long UAV was not picked up on Israeli radars. The incident prompted the Knesset to convene a hearing with the IDF Chief of Staff Moshe Ya'alon.
Five months later, Hezbollah made another drone incursion. In April 2005, a Misrad-1 UAV reportedly entered Israeli airspace, conducting an 18-mile reconnaissance flight over cities in the Galilee region.
During the Lebanon War in 2006, Hezbollah launched a number of Iranian-made drones into Israeli airspace, most of which the IDF managed to shoot down. On July 14, Hezbollah packed a small drone with explosives and rammed it into an Israeli warship, causing a fire that took several hours to put out. On August 13, Israel shot down a Hezbollah drone in northern Israel that was carrying roughly 30 kilograms of explosives.
In 2010, Hezbollah Secretary General Hasan Nasrallah displayed what he claimed where images from an Israeli drone video feed that he said his organization had intercepted in 1996.
In late 2010, Head of the Counter-Terrorism Bureau in Israel, Brigadier-General Nitzan Nuriel said that both Hezbollah and Hamas were in possession of a number of drones with a range of over 300km.
On November 16,  2012, the IDF claimed it had destroyed what it described as a Hamas drone development program in the city of Khan Yunis. The IDF released a video that it alleges shows a small drone in testing.
On October 6 of last year, two IDf F-16 fighter jets intercepted an Iranian-made Ahyub unarmed Hezbollah drone near Dimona nuclear facility, 140 miles inside Israeli airspace.
On October 25, 2013, the Times of Israel reported that Palestinian security forces had arrested members of a Hamas cell who were ready to fly armed drones into Israel from Hebron, a city in the West Bank.
Increasingly, the IDF has been preparing for the threat of more advanced enemy drones. In April, the Israeli Air Force conducted a live military exercise in which fighter pilots practiced shooting down enemy drones. "This year, we drilled responses to a different type of drone. One that is more advanced, faster and which can remain in the air longer than the standard drone, and therefore it presents a new challenge for air crews," an IAF captain told the Jerusalem Post.
Although the latest drone was easily destroyed by a Patriot missile launched by the Iron Dome, Israel is taking the threat of Hamas and Hezbollah drones very seriously: in February, Israeli defense contractor Rafael unveiled the Iron Beam, a new air defense system designed to intercept small aerial munitions like mortars or, possibly, drones. After Israel downed a drone belonging to Hezbollah in 2012, then-Iranian Defense Minister Gen. Ahmad Vahidi congratulated Hezbollah on the mission and said that the drone incursion proved that there weaknesses in the Iron Dome.
A video released by Hamas earlier today claims that the Ababil A1B drone was manufactured by engineers belonging to the Ezzedeen al-Qassam Brigade, Hamas' military wing. The Ababil A1B is designed for bombing missions while the A1A is meant for reconnaissance and the A1C for kamikaze missions. The Ababil, which means "tiny bird" in Arabic, resembles the Sarir H-110, an Iranian drone that was revealed last year.
Cover image: a photo released by Hamas that reportedly shows the armed drone. 
[includeme file="tools/sympa/drones_sub.php"]