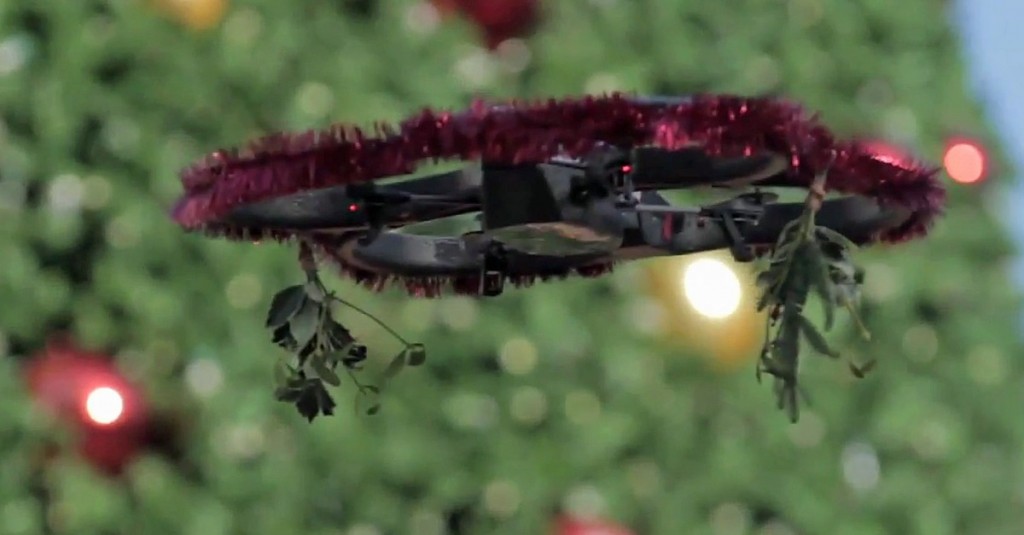 From everyone at the Center for the Study of the Drone, we wish you a Happy New Year.
If you would like to receive the Roundup in your inbox, please subscribe at the bottom of the page.
News
The United States government will send drones and other arms to Iraq to fight growing violence in the country. Included in the delivery are dozens of Hellfire missiles and 10 ScanEagle unarmed reconnaissance drones. The government of Iraq has for several months requested American drones to combat a resurgent Al Qaeda force in the region. (The New York Times)
An American drone strike in North Waziristan, Pakistan killed three suspected militants. The strike occurred near the town of Miranshah. According to The Guardian, the militants appear to have been of Arab origin and not Pakistani.
France will begin using American-made Predator drones over Mali. In an interview with Europe 1 Radio, Defence Minister Jean-Yves Le Drian said that the drones will be deployed by the end of the year in order to "eliminate all traces of al Qaeda." France sent ground forces to Mali last January to fight al Qaeda-linked groups that had gained a foothold in the country. (Reuters)
The American Department of Defense released the "2012-2038 Unmanned Systems Integrated Roadmap," a 25-year plan for the development of military drones. The plan emphasizes the military's intention to develop fully autonomous weapons and reconnaissance platforms that will work alongside manned vehicles. (Department of Defense)
The city government of Madrid, Spain, is testing drones for aerial surveillance during emergencies. (Euro Weekly News)
British Prime Minister David Cameron has announced his administration's opposition to the E.U.'s plans to develop military drones. According to a statement released by 10 Downing Street, David Cameron's office asserted that "We see NATO as the bedrock of our collective defence. Any EU action should be complementary to that, but not duplicating it." (The Guardian)
Kent State University in Ohio will begin offering a minor in Drone Technology. The program will begin next Fall and will be available to students who are seeking degrees in aeronautics. (University Herald)
Commentary, Analysis and Art
At Foreign Affairs Magazine, Aaron Stein argues that the proliferation of drones requires new international rules to regulate their use. "The United States should begin to prepare for a world in which it no longer has a monopoly on drone technology," writes Stein.
Ruben Pater, an artist in the Netherlands, has created a "Drone Survival Guide" to help readers identify military drones. The guide, which is printed on aluminum paper, doubles as a reflector to shield the user against infrared drone sensors.
The BBC received a tour of the British Royal Air Force's drone operations at the Waddington air base. This is the first time that the R.A.F has opened its drone operations to the press.
At Policy Innovations, David Wilkie and Robert Rose of the Wildlife Conservation Society argue that drones could give conservationists the upper hand in an escalating battle against poachers.
Writing for Haaretz, Gili Cohen worries that Israel, the world's leading exporter of drones, might be losing its dominant standing in the market.
Footage that is believed to have been captured by a small drone offers an aerial perspective of the recent protests in Ukraine.
At Kernal Magazine, Greg Stevens proposes drones as a solution to the logistical difficulties that Santa Claus faces every Christmas.
At Mental Munition blog, Matthew Schroyer recounts his experience with drone mapping.
Artists George Zisiadis and Mustafa Khan flew a "Mistletoe Drone"  (that is, a Parrot A.R. drone decked out with mistletoe) over unsuspecting couples in San Francisco's Union Square. (NPR)
Know Your Drone
Forbes asks: What makes the quadcopter design so great for small drones? Engineer Yuan Gao answers that it's because quadcopters are more mechanically simple than single rotor drones.
DARPA held its Robotics Challenge, which brought together sixteen highly complex humanoid robots to compete in tasks that ranged from turning a valve to driving a car. The winning robot, the HRP-2, was developed by SCHAFT, a small Japanese firm that was recently purchased by Google.(CNN)
The U.S. military Space and Missile Defense Command has developed a laser that can shoot down incoming mortars and drones. (Popsci)
Drone manufacturer General Atomics is testing a sense-and-avoid system for unmanned aircraft. This system will allow drones to detect and avoid air traffic without human intervention. (Gizmag)
Israeli defense company Tactical Robotics Ltd. is developing a stealth rescue drone. The AirMule, as it is called, is capable of vertical takeoff and landing. (Gizmag)
Nigeria has unveiled its first unmanned military aircraft. The drone, which is based on an Israeli design, is called the Gulma, meaning "gossip." (IHS Janes)
Our Holiday Reading List
Jeanne Haffner, The View From Above: The Science of Social Space (MIT Press). An exploration of the aerial perspective as it relates to a variety of social science disciplines.
Richard Overy, The Bombing War: Europe 1939-1945 (Allen Lane). A history of the controversial bombing practices of the Second World War.
Peter Adey, Mark Whitehead and Alison Williams, eds., From Above: War, Violence and Verticality (Oxford University Press). A multidisciplinary collection of studies on the aerial perspective.
William Dalrymple, Return of the King: The Battle for Afghanistan, 1839-1842 (Knopf). An account of the failed British invasion of Afghanistan in the 19th century.
Richard Holmes, Falling Upwards: How We Took to the Air (Pantheon). A history of the early years of ballooning.
See you in 2014.
For updates, news, and commentary, follow us on
Twitter!
Photo: The mistletoe drone as conceived by artists George Zisiadis and Mustafa Khan.
[includeme file="tools/sympa/drones_sub.php"]