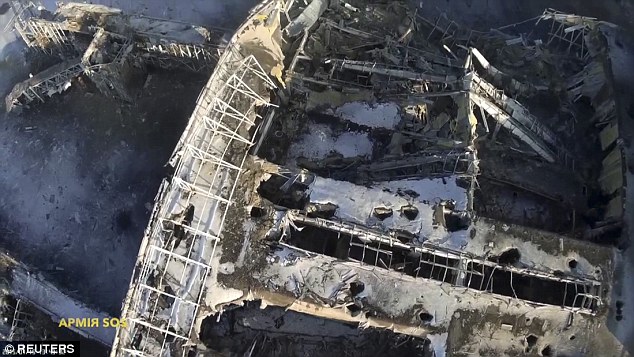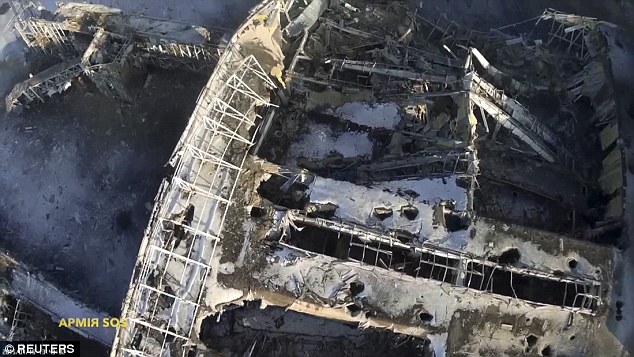 If you would like to receive the Weekly Roundup in your inbox, please subscribe at the bottom of the page.
At the Center for the Study of the Drone
As the drone industry grows and becomes more complex, it is both more important and more difficult than ever to keep track of the business of unmanned systems. Our Industry Intel has all the news, the deals, and the commentary and analysis you need to stay informed.
News
A U.S. drone strike in Pakistan reportedly killed at least five people. The strike targeted a house in the Shawal Valley of North Waziristan. According to Pakistan's Dawn newspaper, there has been no confirmation of the strike by Pakistani security officials.
A second U.S. drone strike in Pakistan reportedly killed seven people. The strike, which took place in the Tehsil Ladha area of South Waziristan, targeted a compound suspected of housing militants. (Express Tribune)
In a press conference at the Pentagon, U.S. Air Force officials announced several changes to drone personnel arrangements in an attempt to relieve overworked and understaffed air crews. Air Force Secretary Deborah James and Chief of Staff Gen. Mark Welsh said that they will raise the monthly incentive pay for pilots, pull in personnel from the National Guard and USAF Reserve, and extend mission assignments for pilots. (Washington Post)
Meanwhile, the U.S. Air Force decided that it will continue to operate both the U-2 manned spyplane and the Global Hawk unmanned aircraft. The Air Force had considered scrapping the U-2 in favor of the Global Hawks as its primary high-altitude surveillance and reconnaissance aircraft. (Aviation Week)
For more on the transfer of operations from the U-2 to the Global Hawk, click here.
The Wall Street Journal reports that multiple American pilots associations are pressuring the Federal Aviation Administration to implement restrictive rules on domestic drones. The Air Line Pilots Association and the National Agricultural Aviation Association have lobbied the FAA to place restrictions on drones out of concern that unmanned aircraft could hurt manned aircraft pilots. According to the Journal, the resistance from ALPA may be why so few companies have received FAA exemptions to fly drones.
The Federal Aviation Administration has allowed CNN to test drones for newsgathering. CNN will partner with Georgia Tech Research Institute to test the aircraft. The information gathered from the tests will go to the FAA, where it will be used to inform the integration process for journalism drones into the National Airspace System. (Time)
For an in-depth essay on using drones for journalism, click here.
Meanwhile, a coalition of 10 news media organizations has entered into an agreement with Virginia Tech University to test drones for journalism. The group, which includes the New York Times and Associated Press, has long petitioned the Federal Aviation Administration to allow the news media to test drones. Virginia Tech is one of the six national test sites sanctioned by the FAA. (New York Times)
Clark State Community College in Ohio received permission from the Federal Aviation Administration to fly drones as part of the College's agriculture program. The College received a Certificate of Authorization from the FAA to fly the drones over farm fields. The drones will collect data on soil moisture and pests. (Springfield News-Sun)
After two reported sightings of drones near Westchester County Airport, Senator Chuck Schumer (D-NY) has called on the FAA to quickly implement rules for integrating drones into the national airspace. "In too many ways, New York airspace has become the Wild West of drones and it must stop," said Sen. Schumer in a statement. (CBS New York)
Meanwhile, Senator John McCain (R-AR) released the draft of a bill in which he proposes a number of measures aimed at reforming the Customs and Border Patrol drone program. Earlier this month, the Inspector General for the Department of Homeland Security released a report detailing inefficiencies in the CBP drone program. (Tucson Sentinel)
For more on the drones that patrol America's borders, click here.
Unconfirmed reports indicate that the Crimea-based Black Sea Fleet has obtained a number of Orlan-10 reconnaissance and surveillance drones. The fleet also received several Sukhoi Su-30 multirole fighter jets. (Russia Beyond the Headlines)
For more on Russian drones, click here.
Photographs and video appeared on social media last week showing a Schiebel S-100 Camcopter drone that was reportedly shot down in Libya. Four of the Austrian-made S-100 reconnaissance and surveillance helicopter drones were obtained by Gaddafi's Khamis Brigade in 2008. (IHS Jane's 360)
Reuters reported that the U.S. is hoping to enter into a partnership with India to produce small surveillance drones. The collaboration would be based around the RQ-11 Raven surveillance drone, which is produced by AeroVironment. Sources told Reuters that export restrictions on U.S. drones might compel India to seek drone suppliers from other countries.
Commentary, Analysis and Art
At Vice News, Jason Leopold reports on a trove of documents revealing that the FBI wanted to recruit a radical blogger before he was killed in a drone strike in Yemen.
At the Council on Foreign Relations, Micah Zenko asked 30 historians what the legacy of President Obama's drone strike campaign will be.
At Just Security, Eric Messinger considers whether it is even possible to ban autonomous cyber weapons, and whether International Humanitarian Law can accommodate these new realms of war.
At the Atlantic, Venkat Srinivasan writes about the ways in which honeybees have contributed to warfighting throughout history.
Skygear Solutions Inc. published notes from a conference on domestic drones that included a lengthy discussion on how small amounts of explosives could be attached to commercially available quadcopters
At Drone Wars UK, Chris Cole considers British airstrikes in Iraq, writing that one third of the strikes have been carried out using drones.
At the Columbia Journalism Review, David Uberti points out that in spite of FAA permission, CNN faces several other hurdles before it will be able to use drones to report the news.
At the International Business Times, Christopher Zera argues that anti-drone laws in North Carolina could threaten free speech.
At the Guardian, Jonathan Jones makes the case that drones should not be banned, given what these aircraft offer to artists.
Meanwhile, at the Art Newspaper, Rachel Corbett writes that emerging FAA regulations could ground the burgeoning field of drone art.
The World Economic Forum identified the abuse of autonomous weapons and artificial intelligence as an emerging risk in the "Global Risks 2015" report.
In the Washington Post, Dan Lamothe wonders whether Ethan Hawke's upcoming "Good Kill" film will re-hash traditional stereotypes of the U.S. military.
John Roth, the Inspector General of the Department of Homeland Security, discusses the ineffectiveness of the border patrol drones on C-SPAN's Washington Journal.
At Popular Science, Lois Parshley uses a flight simulator to test fly two top-secret spy drones.
Know Your Drone
A team of anonymous developers and engineers is developing a drone that seeks out and destroys other drones. (CNET)
Skydio, a San Francisco-based startup, has received $3 million in venture capital to develop computer vision for drones so that they can operate more autonomously. (Wired)
A student at the University of Massachusetts Dartmouth has devised a smart parking lot that employs drones to guide drivers to open parking spaces. (VentureBeat)
Defense contractor Lockheed Martin is considering developing drones for civil and commercial use. (Executive Biz)
Drones at Work
Footage from a drone showed the extent of the destruction of Donetsk Airport in Ukraine. The video was published by Army SOS, an organization that raises funds for the Ukrainian army. (Vice News)
The ongoing struggle in Namibia between poachers and conservationists has taken to the air, with both sides using drones and GPS to try and gain the upper hand. (NBC)
For an in-depth perspective on using drones for conservation work, click here.  
The Police Service of Northern Ireland (PSNI) has used drones over 100 times since it acquired nine aircraft for the June 2013 G8 Summit in Belfast. (Irish Times)
Meanwhile, community leaders in California's Bay Area have criticized a move by local police departments to explore using drones to monitor public spaces. "'Trust us' isn't going to work," said Joe Simitian, a supervisor in Santa Clara County, in an interview with Bloomberg News.
Warner Bros. flew a drone to capture a shot for its film "The Mentalist," the first time a studio legally flew a drone on set in the U.S. (Yahoo!)
A filmmaker used a drone to capture Chicago's frigid "Chiberia" weather conditions. (YouTube)
FliteTest tried landing drones on a remote-controlled flying aircraft carrier.
For updates, news, and commentary, follow us on Twitter.
For Mashable's take on the week in drone news, check out the Drone Beat. 
[includeme file="tools/sympa/drones_sub.php"]