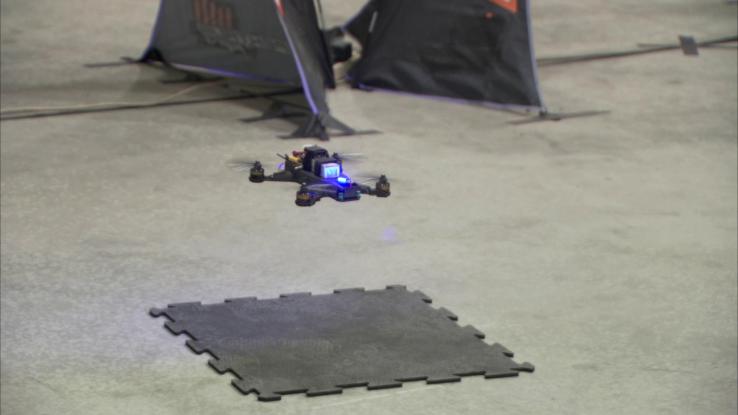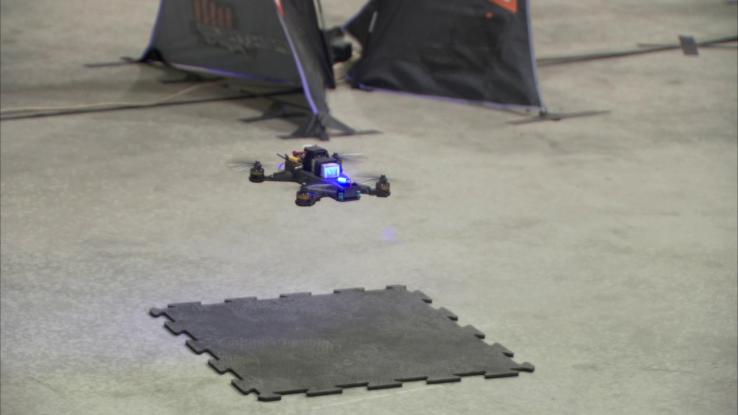 November 27, 2017 – December 3, 2017
If you would like to receive the Weekly Roundup in your inbox, please subscribe at the bottom of the page.
News
A suspected U.S. drone strike in Pakistan reportedly killed four people. According to Pakistani officials who spoke with Reuters, the drone targeted Haqqani militants near the border with Afghanistan.
U.S. officials have expressed concerns that DJI, the China-based manufacturer of popular hobby drones, may be sending consumer data back to China. A U.S. Immigrations and Customs Enforcement bureau memo from earlier this year argues that Chinese government officials may have had access to data from DJI drones flown in the U.S., including drones flown over sensitive facilities. In a statement, DJI refuted the claims. (New York Times)
The Nigerien government has granted the U.S. military approval to base armed drones within its borders. A memorandum of understanding between the two countries will permit the drones to be flown from a base at Niamey while the U.S. constructs a larger base in the northern city of Agadez. The U.S. has flown unarmed surveillance drones out of Niger since 2013. (New York Times)
The U.S. Supreme Court has declined to hear a case involving civilian deaths in a U.S. drone strike in Yemen in 2012. The case had previously been dismissed by the U.S. Court of Appeals for the D.C. Circuit. (Associated Press)
European Union lawmakers and members states have agreed on a tentative plan to overhaul the EU's aviation safety regulations, including new rules for drone users. The deal would require drone users to register drones above certain size, weight, and speed specifications. The rules would standardize regulations across the Union, which are currently established individually by each member state. (Reuters)
A report by the Federal Aviation Administration found that drones could inflict more damage than birds in collisions with manned aircraft. The study, which was carried out by the FAA's Alliance for System Safety of UAS through Research Excellence, was the culmination of a lengthy research initiative to model the possible effects of a drone collision on a manned aircraft. (Bloomberg)
Commentary, Analysis, and Art
A report by the Center for a New American Security considers China's investment in unmanned systems, autonomous weapons, and artificial intelligence.
At Jane's Defense Weekly, Jiri Kominek writes that the Czech Army intends to acquire armed combat drones and additional ScanEagle reconnaissance drones.
At the Elko Daily Free Press, Suzanne Featherston looks at how a mining company in Nevada is adopting drone technology to make topographical maps of its properties.
The U.S. House Transportation Committee's Aviation Subcommittee held a two-part hearing on the drone industry and regulation.
Meanwhile, at FCW, Troy K. Schneider writes that members of Congress are urging the FAA to improve the safety of drones in the airspace.
At NextGov, Mohana Ravindranath writes that at least 1,823 entities are interested in applying for the FAA's local regulations pilot program.
At Real Clear Defense, Sam Bendett discusses how drones and robots factor into Russia's military modernization program.
At the New York Times, Tina Rosenberg looks at how an airport in Canada is hoping that a robotic bird may help prevent bird strikes.
At Motherboard, Kaleigh Rogers looks at how a British company is using small drones and fishing lines to help bring high-speed Internet to rural communities.
At the Williamsburg Yorktown Daily, Steve Roberts, Jr. considers how an incident  which a drone allegedly spooked a pair of local horses is an example of the challenge of regulating drones at the local level.
At Aviation Week, David Hambling considers how hybrid power systems could extend the endurance of small drones.
At Air Force Magazine, Jennifer Hlad considers the role of U.S. Global Hawk spy drones in the counter-ISIS campaign.
Netherlands-based Studio Drift and BMW are planning a performance involving hundreds of drones at the Art Basel festival in Miami Beach. (Digital Trends)
Know Your Drone
Amazon has been awarded a patent for a system that allows its delivery drones to break themselves down into small pieces in mid-air in the case of a catastrophic failure of the aircraft. (The Verge) For more on Amazon's patents, click here.
China's Ministry of National Defense conducted a firing test of a laser-based counter-drone system. (Jane's)
In a demonstration, the U.S. Army Research Lab operated an Abrams tank in conjunction with drones and an unmanned Humvee. (Army Times)
In a flight test, a Skyfront Tailwind hybrid multirotor drone flew for four hours and 34 minutes, a new unofficial record. (Drone360)
The European Space Agency is looking to extend its research programs to include the development of ultra high-altitude drones. (Unmanned Systems Technology)
Drones at Work
The San Francisco Public Utilities Commission is suspending its use of DJI drones following the U.S. government's claim that the company is transmitting sensitive data back to China. (San Francisco Chronicle)
The Republic of Korea Air Force is establishing a new intelligence, surveillance, and reconnaissance unit that will include unmanned aircraft. (Jane's)
North Carolina has implemented two drone laws: one prohibits the use of drones over jails and containment facilities and the other expands an existing drone law to cover model aircraft. (WITN)
In a test, drone services firm Terra Drone and Japanese telecom company KDDI Corporation flew an autonomous pesticide-spraying drone over a distance of over 6 km. (Unmanned Systems Technology)
The U.S. Air Force has selected Tyndall Air Force Base to house its new MQ-9 Reaper Wing. (Panama City News Herald)
Mercedes-Benz announced that it completed 100 package drop-offs in its drone delivery pilot program in Zurich. (Bloomberg)
Industry Intel
The U.S. Marine Corps awarded Yates Electrospace a contract to test whether disposable unmanned gliders can be used to resupply remote outposts. (FlightGlobal)
The U.S. Air Force awarded General Atomics Aeronautical Systems a $17.5 million contract to integrate the GBU-39B/B small diameter bomb onto the MQ-9 Reaper. (DoD
The U.S. Air Force awarded the University of Dayton Research Institute a $15 million contract for the "air-launched off-board" operations program involving small drones. (DoD)
The U.S. Navy awarded Pacific Maritime Freight a $34,480 contract for a tow vessel for a large diameter unmanned underwater vehicle (LDUUV). (FBO)
SeeByte announced that the U.S. Navy has awarded it a $22.6 million contract to provide engineering and technical support for the MK18 underwater drone family. (Shephard Media)
The U.S. Army awarded L3 Technologies an $8.1 million contract for "drones." (FBO)
The Missile Defense Agency awarded General Atomics Electromagnetic Systems Group an $8.9 million contract for the Low Power Laser Demonstrator effort. (FBO)
The Department of the Interior awarded Realtime Robotics a $99,996 contract for research on the Accelerated Low-Power Motion Planning for Real-time Interactive Autonomy project. (FBO)  
uAvionix, a California-based company that makes communications and navigations equipment for small drones, raised $5 million in a funding round led by Airbus Ventures. (Unmanned Aerial)
DroneSeed, a Washington-based company the develops drones for reforestation, raised $5 million in a funding round involving 19 investors. (GeekWire)
The Devon and Cornwall Police and Dorset Police awarded COPTRZ a contract for small drones with thermal imaging cameras and training and support. (sUAS News)
For updates, news, and commentary, follow us on Twitter.
[includeme file="tools/sympa/drones_sub.php"]