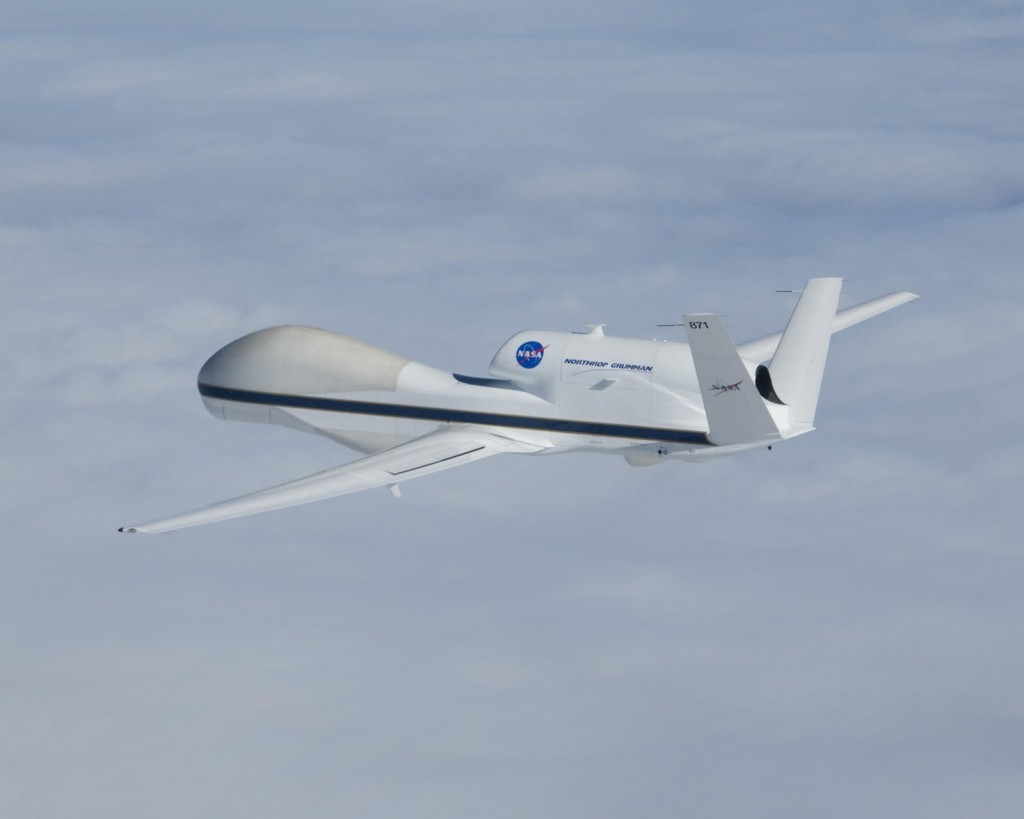 1/18/16 – 1/24/16
If you would like to receive the Weekly Roundup in your inbox, please subscribe at the bottom of the page.
At the Center for the Study of the Drone
Since 2009, the U.S. Air Force's civilian auxiliary, the Civil Air Patrol, has been operating a fleet of single-prop Cessnas equipped with the cameras usually found on Predator drones as part of a campaign to help train a critical team of personnel for overseas battlefield operations. We take a look at the curious and little-known Predator Surrogate program.
News
The Federal Aviation Administration announced that just under 300,000 drones were registered since the registration system opened on December 21. The FAA waived the $5 fee for any drone user that signed up during the first 30 days. "The registration numbers we're seeing so far are very encouraging," FAA Administrator Michael Huerta said Friday in a press release. (NBC News)
The Washington Post reported that a record number of U.S. military drones crashed last year. According to documents obtained through a Freedom of Information Act request, at least 20 large MQ-1 Predator or MQ-9 Reaper drones were either destroyed or suffered more than $2 million in damage in 2015. The documents point to sudden electrical or other mechanical failures as the most common causes of the crashes.
The West Hollywood City Council approved a measure that prohibits individuals from using drones where citizens have a reasonable expectation of privacy. The move comes following incidents last year when drones crashed into power lines and interfered with manned aviation. Two Los Angeles residents face criminal charges under the new measure. (Los Angeles Times)
Commentary, Analysis, and Art
At Medium, Mark Harris relates the story of the Zano drone, a failed Kickstarter campaign that received record numbers of contributions before collapsing.
A report by the non-profit group Open Briefing explores the threat posed by small drones used by non-state actors. For more on domestic drone threats, click here.
In a lecture at the Brookings Institution, Gen. Paul Selva, vice chairman of the Pentagon's Joint Chiefs of Staff, called for an international debate on the ethical and legal implications of employing lethal autonomous weapons systems. (Breaking Defense)
At the Guardian, Spencer Ackerman takes a look at one of the first drone strikes launched by the Obama administration.
At the Atlantic, Scott Beauchamp considers whether drone pilots can be thought of as heroic under the traditional definitions of valor.
At Quartz, Mike Murphy points out that not all the drones that were purchased over the holidays were registered with the FAA.
At the National Interest, Dave Majumdar takes a look at the increasingly fierce contest between Russia and the United States to develop underwater drones. For more on unmanned undersea vehicles, click here.
At Yahoo!, David Pogue discusses Amazon's Prime Air delivery drone concept with Paul Misener, the vice president for global public policy at Amazon.
At Democracy Now!, Amy Goodman speaks with Mary Anne Grady Flores, an anti-drone protester who faces a jail sentence for trespassing on a U.S. military base in Syracuse, New York.
At Defense One, T.X. Hammes argues that the United States military should invest more in preparing for an era of conflict involving thousands of cheap drones.
At Slate, Justin Peters argues that individuals who are using drones to smuggle contraband into prisons should not worry officials as much as dishonest prison guards.
At the Daily Beast, David Axe writes that Syria and Iraq are at the heart of a drone war that is only going to heat up as more countries begin to use armed drones.
At Small Wars Journal, Christopher A. Lawrence examines the role of airpower in counterinsurgencies from a historical perspective.
At Vice News, Justin Ling writes that Canada is seeking to purchase drones and use them for counter-terrorism and anti-piracy operations, and for surveilling protests.
At On the Radar, Mark J. Connot and Jason J. Zummo examine the legal boundary between what is considered private property and navigable airspace.
At World Politics Review, Richard A. Bitzinger takes a look at the consequences of China's push to export armed drones.
At 38 North, Joseph S. Bermudez Jr. examines North Korea's surprising history of developing drones.
At the New York Times, Cecilia Kang writes that drone-related lobbying on Capitol Hill is heating up in advance of the FAA's formal release of drone regulations in June.
Know Your Drone
The U.S. Air Force has put out a call for a new generation of sensors for medium and high altitude drones to be used in the 2020-2030 timeframe. (Defense Systems)
Engineers at MIT's Computer Science and Artificial Intelligence Laboratory have developed a pair of algorithms to help drones avoid obstacles in complex environments. (Fast Co. Design)
The MITRE Corporation has opened a challenge for companies and individuals to develop technologies that can track and safely interdict small rogue drones. (MITRE Press Release)
Meanwhile, France is working to develop technologies to counter small enemy drones. (IHS Jane's 360)
A team at the German Aerospace Center has developed a system that allows a drone to autonomously land on a moving car that's equipped with a roof-mounted net. (Gizmodo)
The Director of the U.S. Missile Defense Agency said that the Pentagon is looking to develop a laser-equipped unmanned aircraft to track and shoot down ballistic missiles. (Defense One)
The French military appears to be set to select France-based contractor Sagem's Patroller unmanned aircraft as its new tactical surveillance drone. (Flightglobal)
The Boeing Insitu Blackjack, a small surveillance and reconnaissance drone, has been cleared by the Navy for deployment with the U.S. Marine Corps. (UPI)
A team at the Korea Advanced Institute of Science and Technology has unveiled a fireproof wall-climbing drone that can scour burning buildings for survivors. (Popular Science)
Drones at Work
Winter weather conditions forced German postal company Deutsche Post AG to postpone the inaugural flight of an experimental drone delivery program based in the Bavarian Alps. (Wall Street Journal)
Japanese tractor manufacturer Kubota is betting that driverless farm machinery will appeal to farmers seeking to make their lives a little easier. (Nikkei Asian Review)
Sentera, an aerial imaging company, reported that an estimated 45,000 farmers received drones over the holidays. (WDay6)
NASA is using a Global Hawk, a high-altitude long-endurance drone, to study El Niño. (Scientific American)
Researchers at North Dakota State University intend to use an IAI Hermes 450 drone to gather data on crop growth. (Farm Ranch Guide)
Cape Productions, a company that uses drones to create videos of skiers, received permission from the FAA to operate drones commercially and without a minimum distance from skiers. (Buzzfeed)
For updates, news, and commentary, follow us on Twitter.
[includeme file="tools/sympa/drones_sub.php"][/fusion_text]