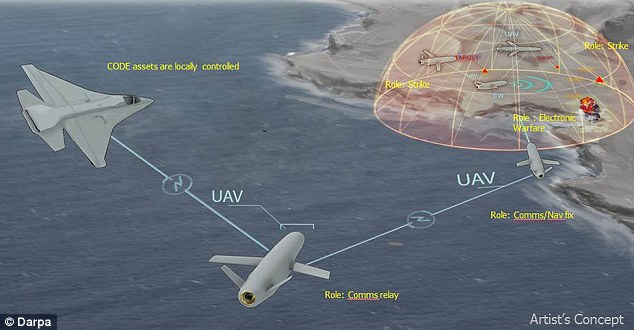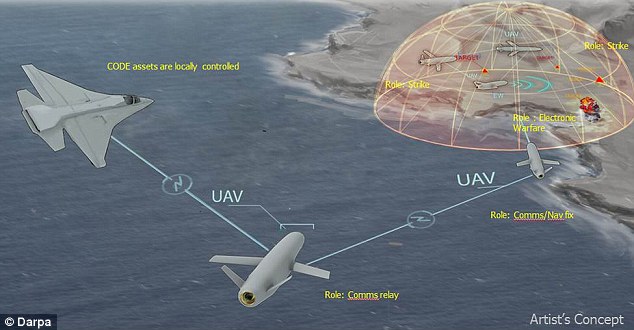 We are pleased to mark the 100th edition of our Weekly Roundup of drone news, commentary and analysis, art, and technology. We sent out the first Roundup almost two years ago to a group of Bard students who were taking our first drone studies class, a human rights seminar. Today, the Roundup has thousands of subscribers and is widely recognized as a reliable source of drone-related content. We would like to thank you for your decision to read our Roundup, and we look forward to continuing to keep you in the loop.
Weekly Roundup 1/19/15 – 1/25/15
If you would like to receive the Weekly Roundup in your inbox, please subscribe at the bottom of the page.
At the Center for the Study of the Drone
As the president of the Association for Unmanned Vehicle Systems International from 2008 to 2014, Michael Toscano served as the drone industry's leading representative and advocate. During this period, drones turned from a niche technology into a mainstream tool for a variety of applications. In a wide-ranging interview with Richard Whittle, Toscano explains why he believes drones will create jobs and save lives, and shares his predictions for a drone-filled future.
News
A U.S. drone strike in Pakistan reportedly killed 4 people. The strike targeted a militant compound in the Shawal Valley area of North Waziristan, the tribal region that borders Afghanistan. (Associated Press)
U.N. peacekeepers stationed in the Golan Heights spotted two Israeli drones crossing from Israel into Lebanon in the moments before and after missiles from an Israeli helicopter killed several Hezbollah leaders. "This incident is a violation of the 1974 Agreement on Disengagement between Israeli and Syrian forces," said U.N. spokesperson Farhan Haq in a statement to reporters. (Yahoo)
The Federal Aviation Administration and Raphael Pirker have settled a long-running legal dispute. Pirker, a well-known drone hobbyist, was fined $10,000 by the FAA after he made an aerial video of the University of Virginia campus for the University's Medical School. The closely watched case has been a test of the FAA's authority to regulate drones. According to the terms of the settlement, Pirker will pay the FAA $1,100. (Washington Post)
For the full history of the case, click here.
The United States will not halt counterterrorism efforts in Yemen in the wake of the collapse of the government in Sanaa. Rear Admiral John Kirby, the spokesperson for the Pentagon, and Alistair Baskey, a spokesperson for the National Security Council, both denied reports that the U.S. was halting the campaign against al-Qaeda in the Arab Peninsula following the fall of President Hadi's government. (The Guardian)
The House of Representatives Committee on Science, Space and Technology held a hearing on efforts to integrate drones into the National Airspace System. The hearing examined research initiatives into technologies that could facilitate integration, as well as the status of the FAA's forthcoming regulations for small drones. The hearing was also the first time that a drone was flown inside the U.S. Capitol building. (C-SPAN)
Islamic State militants released video footage of what they claim to be a downed Syrian drone. The video, which was released by the IS wing in Syria's Deir ez-Zor province, purports to show an Iranian-made Ghods Mohajer-4 drone. (Vice News)
Flights at Dubai International Airport were grounded for almost an hour after recreational drones were spotted flying inside the airport's airspace. "These UAVs are strictly prohibited in Dubai air space for any purpose without a prior permit," said Mohammed Abdulla Ahli, director-general of Dubai Civil Aviation Authority (DCAA), in a statement. (USA Today)
The FAA is investigating a nighttime drone flight over Naperville, Illinois after a complaint by the local police chief. (Chicago Tribune)
Commentary, Analysis, and Art
Former British Labour Security Minister Lord West has called for stricter measures to prevent the use of drones for terrorist attacks. Lord West is a member of the All Party Parliamentary Group on Drones. (The Independent)
On NPR's "All Things Considered," Brookings Institute scholar Ibrahim Sharqieh explains how the American drone campaign against al-Qaeda in the Arab Peninsula has contributed to the instability in Yemen.
At War is Boring, Adam Rawnsley considers the role that Iranian drones play in the conflict in Iraq.
For more on Iranian drones, click here.
The Guardian obtained a copy of a September 2014 report by the Pentagon's Inspector General that criticizes the Air Force's plan to purchase more Reaper drones.
At Lawfare blog, Jack Goldsmith argues that, contrary to statements made by the President at the State of the Union, the White House does not want a new Congressional Authorization for Use of Military Force.
The BBC interviewed Brandon Bryant, a former drone operator who has become an outspoken critic of American drone strikes.
In the latest podcast at the Bureau of Investigative Journalism, Adam Baron discusses a controversial November 2012 drone strike in Yemen that killed Adnan al Qadhi.
At the Huffington Post, Medea Benjamin speaks with Kathy Kelly, a peace activist who is serving a three-month jail sentence after being arrested last year during an anti-drone protest at Whiteman Air Force Base in Missouri.
For our interview with Medea Benjamin, click here.
At the Washington Post, Matt McFarland suggests that Britain is an example of how to properly certify commercial drone pilots.
At Slate, John Frank Weaver argues that America's "14th Century Drone Policies" are hurting opportunities for innovation.
At Popular Science, Kelsey D. Atherton considers whether aerial drones could serve as useful explorers on Mars.
Anne Hathaway will star in a Broadway production of "Grounded," a play about a drone operator, directed by Julie Taymor. (Los Angeles Times)
For our review of "Grounded," click here.
Pop band Ok Go showed off a few drones at a concert at the 9:30 Club in Washington, D.C. The event was part of the rollout of the Small UAV Coalition's "Know Before You Fly" Campaign, which aims to promote the safe use of small drones. (Heard on the Hill)
Know Your Drone
The Defense Advanced Research Projects Agency is looking to develop a system to allow a single pilot to operate multiple drones at once in denied airspace. (Washington Post)
At the UAV Guy blog, Iain Butler posts a in-depth examination of Drone Deploy, a software that allows users to create 3D maps using aerial video footage from drones.
Robotics company CyPhy Works is developing a tethered drone to give soldiers and emergency responders an eye in the sky. (IEEE Spectrum)
Google-owned robotics company Boston Dynamics has unveiled a new version of its Atlas humanoid robot. The new Atlas can operate without a power cable or tether. (Motherboard)
Engineers at the Swiss National Centre of Competence in Research have developed a fixed-wing drone that can also crawl along the ground. (Popular Mechanics)
Robotbase, an New York robotics company, is hoping to develop a personal assistant robot. (Live Science)
Drones at Work
The Professional Society of Drone Journalists made a 3D map of the ruins of Ukraine's Donetsk Airport using a viral aerial video of the airport that was shot using a drone. (Motherboard)
Mexico's environmental protection agency will begin using drones to track an endangered porpoise species. Fewer than 100 of the vaquita marina remain in the Gulf of California. (The Guardian)
ESPN will be filming this year's X-Games using a drone. It will be the first time a network television station has covered a live sporting event in America with a drone. (Engadget)
A Mexican cartel rigged a multi-rotor drone to carry 6 pounds of meth across the border. The drone crashed a quarter mile south of the border in a parking lot in Tijuana. (The Daily Beast)
Komatsu Ltd., a Tokyo-based company that manufacturers equipment for construction work, announced that it plans to supplement human construction workers with drones and robots. (Wall Street Journal)
For updates, news, and commentary, follow us on Twitter.
For Mashable's take on the week in drone news, check out the Drone Beat.