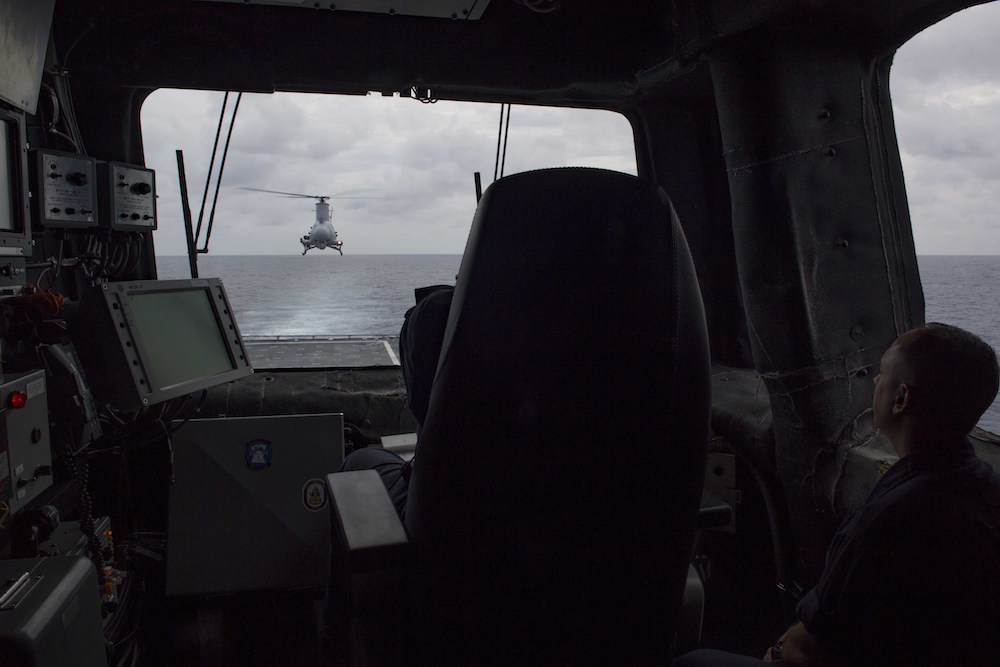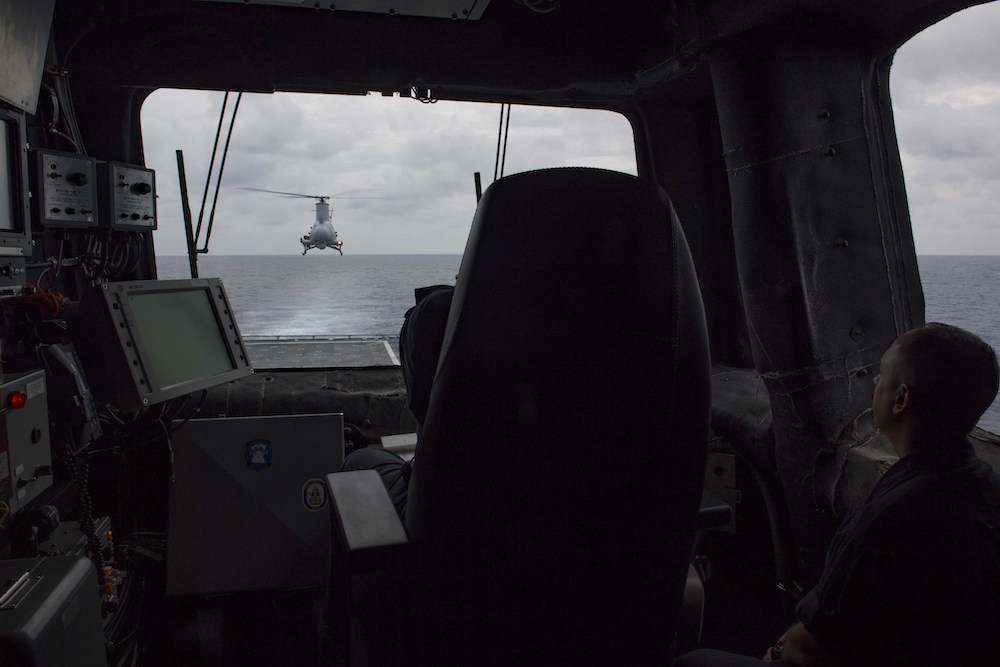 January 30, 2017 – February 5, 2017
If you would like to receive the Weekly Roundup in your inbox, please subscribe at the bottom of the page.
News
Israel has reportedly eased export restrictions on military drones in order to boost the competitiveness of Israeli companies. According to an unnamed defense ministry source who spoke with FlightGlobal, Israeli companies will be able to export drones to a variety of previously banned countries. The new regulations will include strict end user agreements.
Military Times reports that open-source airstrike data published by the U.S. Department of Defense appears to be missing thousands of strikes carried out by U.S. Army aircraft, including the MQ-1C Gray Eagle drone. The absence of the data may have been the result of competing definitions within the Pentagon of what constitutes an "airstrike."
The Super Bowl halftime show by Lady Gaga featured hundreds of drones flying in a coordinated swarm. The Shooting Star quadrotors flew in the formation of the U.S. flag. The display was organized by Intel Corporation's drone division, Intel Drones. (USA Today)
Commentary, Analysis, and Art
The Combating Terrorism Center released a study of ISIL documents detailing the organization's acquisition and use of drones.
Meanwhile, at the Associated Press, Susannah George and Lori Hinnant report on an ISIL drone warehouse in Mosul.
A study by the Government Accountability Office concluded that the U.S. Air Force and Army could do a better job of managing their drone pilot workforces. 
At the Jerusalem Post, Yaakov Katz and Amir Bohbot provide a behind-the-scenes look at Russia's acquisition of Israeli drones.
At Shephard Media, Grant Turnbull writes that U.S. defense contractors are calling for the Trump administration to reform drone export policies.
Also at Shephard Media, Grant Turnbull considers whether layoffs and cancelled projects at drone companies suggest that we may have passed "peak drone."
The Council on Foreign Relations released an assessment of the Obama administration's drone strike program reforms.
At Foreign Policy, Micah Zenko argues that President Trump may discard some of President Obama's policies on targeted killing.
At Forbes, John Goglia argues that the FAA's drone flight ban near the Super Bowl is excessive.
At Bloomberg News, Alan Levin writes that a delay in the implementation of an amendment to the FAA's drone regulations is worrying the drone industry.
At East Pendulum, Henri Kenhmann looks at Chinese efforts to develop carrier-launched drones.
At Scout Warrior, Kris Osborn examines the U.S. Navy's research into swarming unmanned surface vehicles.
At the Conversation, Andy Miah looks at how the drone "went from the latest must-have tech toy to a billion-dollar cultural phenomenon."
At Inverse, Graham Templeton writes that the new Boston Dynamics helper robot could help turn the company's fortunes around.
At InfoSecurity, Michael Hill examines efforts to safely integrate drones into municipalities.
At Law.com, Ian Lopez looks at how tech companies are thinking about the intersection of artificial intelligence and modern law.
Know Your Drone
The U.S. Air Force is looking to develop large drones that can refuel other drones. (National Interest)
Researchers from CalTech and University of Illinois Urbana-Champaign have developed a small unmanned aircraft that flies like a bat. (PBS)
Robot maker Boston Dynamics unveiled Handle, a wheeled robot prototype. (TechCrunch)
NASA and technology firm Vigilant Aerospace have conducted successful beyond-visual-line-of-sight tests of a sense-and-avoid system for small drones. (The Digital Circuit)
U.S. firm Vanilla Aircraft is reportedly developing two larger versions of its diesel VA001 drone, which recently set an endurance flight record. (Defense Daily Network)
Solar energy company SolAero Technologies is partnering with drone maker Bye Aerospace to put solar panels on a long endurance reconnaissance drone prototype. (GPS World)
GoPro has announced that it has fixed a glitch in its Karma consumer drone, which was recalled shortly after being released in September. (CNET)
The U.S. Defense Advanced Research Projects Agency is looking to exploit computer gaming technologies in the development of its OFFSET swarming drone program. (FlightGlobal)
The U.S. Air Force is exploring the possibility of developing a surveillance and reconnaissance drone that can fly for a week without refueling. (Motherboard)
Technology firm Piaggio Fast Forward is developing a personal cargo robot called Gita. (Engadget)
In a test, the U.S. Navy's Knifefish underwater drone successfully identified eight sea mines. (Defense Systems)
Drone maker General Atomics Aeronautical Systems unveiled the SkyGuardian, a variant of the Predator B that is certified to fly in civilian airspace. (UPI)
Drones at Work
The Federal Aviation Administration granted 3D Robotics permission to operate a drone at Hartsfield-Jackson Atlanta International Airport, the first waiver for drone operations at such a busy airport. (Recode)
The Indian state of Goa has implemented a temporary ban on drones until March 11. (The Hindu)
The Japan Agency for Marine–Earth Science Technology has deployed a Wave Glider unmanned submarine to provide early warnings of tsunamis near the Ogasawara archipelago. (Scientific American)
Police in Old Forge, Pennsylvania used a drone to search for a man who had been missing for over a week. (PA Homepage)
U.S. drone maker CyPhy Works has equipped its Persistent Aerial Reconnaissance and Communications tethered drone with a 4G LTE system that could provide wireless internet during events at stadiums. (Digital Trends)
Indian officials have announced a plan to deploy drones to find and track illegal mining activity. (Bloomberg)
Meanwhile, the Transmission Company of Nigeria is looking to use drones to track vandalism along the country's power lines. (Premium Times)
Officials in Twin Oaks, Missouri are developing an ordinance to restrict drone use in the city's airspace. (St. Louis Post-Dispatch)
Meanwhile, the city of San Diego,California is developing regulations for drone use. (Times of San Diego)
The South Carolina State Legislature is considering a bill that would prohibit flying drones over correctional facilities. (The State)
The U.S. Army lost a Shadow surveillance drone in Arizona during a training flight out of Fort Huachuca. (Associated Press)
Police in Pacifica, California arrested a 55-year-old man after he reportedly flew a drone too close to a Highway Patrol helicopter. (San Francisco Chronicle)
Poynter has announced an initiative to train journalists to use drones. (Poynter)
Industry Intel
Romania suspended procurement of the Aeronautics Defense Systems Orbiter 4 after two other Israeli drone manufacturers appealed the award decision. (FlightGlobal)
The U.S. Air Force awarded General Atomics Aeronautical Systems a $11.9 million foreign military sales contract for spare parts and support equipment for U.K. MQ-9 Reapers. (DOD)
The U.S. Army awarded Syracuse Research Corp. a $65 million contract for 15 counter-drone systems. (DoD)
The U.S. Navy awarded Northrop Grumman Systems a $1.1 million contract for logistics support for the MQ-8 Fire Scout. (FBO)
France reportedly awarded AeroVironment a $6 million contract for small unmanned aircraft systems. (Ouest France)
Caterpillar invested in drone services startup Airware with the goal of bringing drones to the construction and mining industry. (TechCrunch)
For updates, news, and commentary, follow us on Twitter.
[includeme file="tools/sympa/drones_sub.php"]