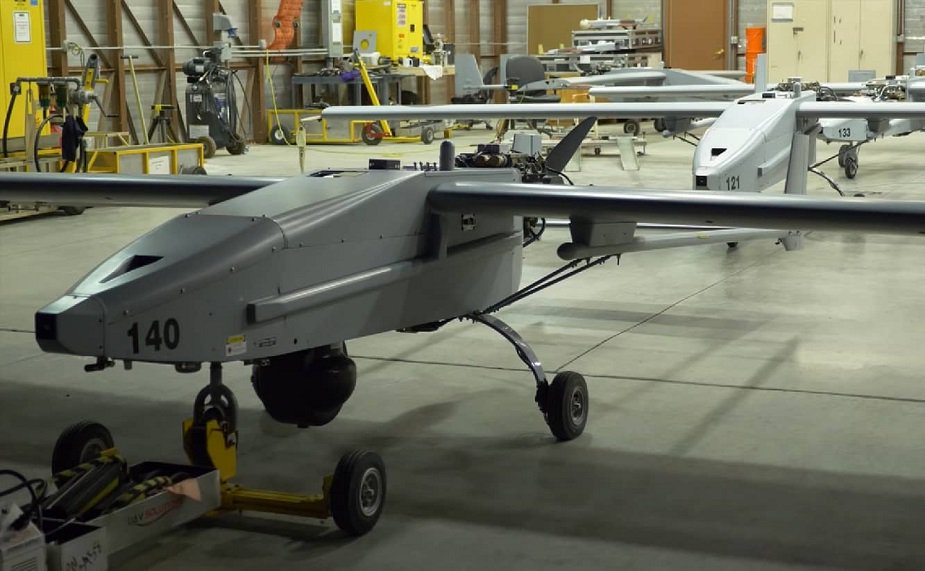 March 18, 2019 – March 24, 2019
If you would like to receive the Weekly Roundup in your inbox, please subscribe at the bottom of the page.
At the CSD
Over the past decade court cases, lawsuits, and freedom of information requests have played a significant role in revealing and shaping the legal, ethical, and political contours of the U.S. targeted killing program. A number of ongoing cases could have implications for the future of these operations. We have launched a page to track all of these cases as they unfold.
Top Stories
An appeals court in Münster ruled that the German government must ensure that any U.S. drone operations that rely on German support comply with international law. The ruling stems from a case brought by three Yemeni citizens whose relatives were killed in an alleged U.S. drone strike. The plaintiffs argued that Ramstein Air Base in Germany serves as a critical piece of infrastructure enabling U.S. targeted killing operations. The court declined to directly intervene in German support for U.S. operations. (Reuters)
Meanwhile, a new report by Amnesty International found that five U.S. airstrikes in Somalia in 2017 and 2018 appear to have killed 14 civilians. In a statement, U.S. Africa Command disputed the report's findings and released its own assessment of the five strikes. The pace of U.S. airstrikes in Somalia, many of which are likely carried out by drones, has increased in recent years. (The New York Times)
Sabrewing Aircraft has partnered with Alaska's Aleut Community of St. Paul Island (ACSPI) to operate the St. Paul eXperimental Test Range Complex. Under the $43 million deal, Sabrewing will provide 10 of its Rhaegal and Wyvern cargo drones for testing and will collaborate with ACSPI on pilot training and maintenance programs. It will be the largest aircraft test range on the Bering Sea. (Aviation International Online)
Aria Insights, the Massachusetts-based company formerly known as CyPhy Works, has reportedly ceased operations. The news, which was first reported by The Robot Report and later confirmed by TechCrunch, comes just months after the company announced that it was rebranding to focus on artificial intelligence. CyPhy Works was best known for manufacturing tethered drones for commercial, civil, and military operations. (Robot Report)
Know Your Drone
U.S. firm Logistic Gliders has begun testing a large cargo glider drone capable of carrying up to 700 pounds as part of a program for DARPA and the U.S. Marine Corps. (Popular Mechanics)
Turkish Aerospace Industries announced that the Anka-Aksungur, a new medium-altitude long-endurance drone, has completed its maiden flight. (Aydinlik.com.tr)
Commercial Aircraft Corporation of China unveiled the LQ-H, a hydrogen-powered fixed-wing drone. (Drone Below)
Meanwhile, China Aerospace Science and Industry Corporation announced that it has made "satisfactory advances" in the development of the Feiyun, a high-altitude solar-powered drone. (China.org.cn)
The Pentagon announced that it has launched a collaborative project with India to develop an air-launched drone system. (Defense News)
Russia's Federal Service for Intellectual Property has registered a design for a flying drone interceptor drone built around a Vepr 12 shotgun. (C4ISRNET)
Drone maker Vertical Technologies unveiled the DeltaQuad Pro #INSPECT, an autonomous inspection drone. (Unmanned Systems Technology)
A team from MIT, Columbia University, Harvard University, and Cornell University has developed a "particle robot" composed of numerous smaller robots that cooperate to complete complex operations. (CNET)
U.S. firm Black Swift Technologies completed the first phase of a project to develop an onboard terrain-following navigation system for drones using multiple fused sensors, part of a NASA development program. (Unmanned Systems Technology)
In a test, a Rheinmetall Canada Mission Master remotely operated unmanned ground vehicle fired a salvo of fourteen 70 millimeter rockets. (Jane's)
Drones at Work
The Houthi group released a video from one of its drones that it claims penetrated 120 kilometers into Saudi airspace earlier this month. (Jane's)
Meanwhile, the Saudi-led coalition in Yemen announced that it conducted raids on two cave systems reportedly used by the Houthi group to store unmanned aircraft. (Reuters)
The New York Police Department used a drone to collect surveillance during a lengthy standoff with a man in Brooklyn. (Police One)
Meanwhile, the Chula Vista Police Department in California has been granted the first U.S. Certificate of Authorization for beyond visual line-of-sight operations for a public safety agency. (Police One) For more on public safety drones, click here.
A Chinese tourist was detained in Kolkata, India for allegedly flying a drone over the Victoria Memorial, which stands within a no-drone zone. (Times of India)
A team at Sydney University School of Aerospace, Mechanical and Mechatronic Engineering is testing a drone for scaring birds away from vineyard crops. (Newcastle Herald)
Winnipeg Richardson International Airport in Canada has begun using an autonomous snowplow system. (AUVSI)
The Red Cross used drones to survey damage caused by Cyclone Idai in Mozambique. (Press Release)
Industry Intel
The U.S. Air Force awarded General Atomics Aeronautical Systems a $123.3 million foreign military sales contract for four MQ-9 Reapers and auxiliary equipment for the government of the Netherlands. (DoD)
The U.S. Air Force awarded General Atomics Aeronautical Systems a $8.9 million foreign military sales contract for France's MQ-9 Block 1 Weapons integration effort. (DoD)
Sierra Technical Services announced that the U.S. Department of Defense has awarded it a contract for the 5th Generation Aerial Target, a stealth aerial target demonstrator. (FlightGlobal)
The Israel Defense Forces awarded CopterPix Pro a contract to develop a low-cost reconnaissance drone to replace the consumer drones currently used by the Army. (Haaretz)
After significant delays, NATO will soon take delivery of the first of five Northrop Grumman Global Hawk surveillance drones. (Reuters)
General Atomics Aeronautical Systems has begun construction on a new facility to house and test the MQ-9B SkyGuardian, a variant of the MQ-9 Reaper. (Press Release)
Internest and Skysense have partnered to provide an autonomous drone for inspections and surveillance. (Press Release)
Survey of India awarded Ansari Precision Instruments-Rotor Group and Quantum Systems a $3 million contract for Trinity+ drones for surveying and inspections. (Shephard Media)
Drone Delivery Systems has partnered with Aero Systems West to work on an autonomous commercial delivery drone system. (Unmanned Systems Technology)
Hoverfly Technologies will integrate a Persistent Systems communications system onto Hoverfly's tethered drones. (Press Release)
Commentary, Analysis, and Art
At The New York Times, Ellen Rosen examines a few of the hurdles that drone delivery firms will need to overcome.
A report by the Association of Unmanned Vehicle Systems International and the Danish Technological Institute 2019 examines global trends in the development of consumer and commercial drones. (AUVSI)
A report by the Center for Strategic and Budgetary Assessments looks at the ways in which the U.S. Air Force's fleet of manned and unmanned aircraft should evolve in the coming years. (Defense News)
At Forbes, Colin Snow profiles three of the largest drone companies and explains how each is contributing to the U.S. drone industry.
At Nikkei, Michelle Chan profiles XAG, a Chinese drone startup that is seeking to use drones and artificial intelligence to transform farming.
At Marine Times, Shawn Snow looks at a few of the tactical drones that the Marine Corps is looking to buy in Fiscal Year 2020.
Also at the Marine Times, Shawn Snow offers an update on the Marine Corps project to develop a large drone known as MUX.
At Just Security, Jürgen Bering breaks down the recent court decision in Münster and what it means for U.S. drone operations and international law.
In an interview at Inavate, Ehang Egret vice president Li Zhiyuan discusses some of his company's recent accomplishments with drone light shows, and offers his views on the future of drone-based entertainment.
At the Jackson Hole News & Guide, Mike Koshmrl writes that a California-based drone firm is facing criticism for reportedly flying a drone in Yellowstone National Park.
In a post on its website, the Defense Advanced Research Projects Agency explains how the CODE project is enabling drones to autonomously conduct collaborative exercises.
In an interview with Aviation Week, a senior U.S. Air Force official announced that the service's next refueler aircraft is likely to be unmanned.
For updates, news, and commentary, follow us on Twitter.
[includeme file="tools/sympa/drones_sub.php"]