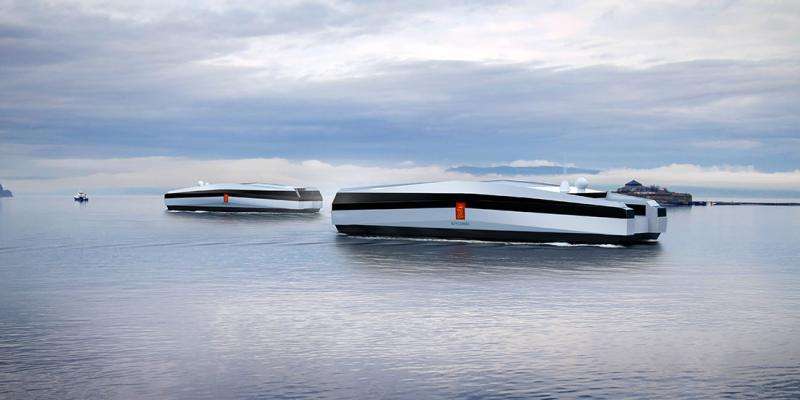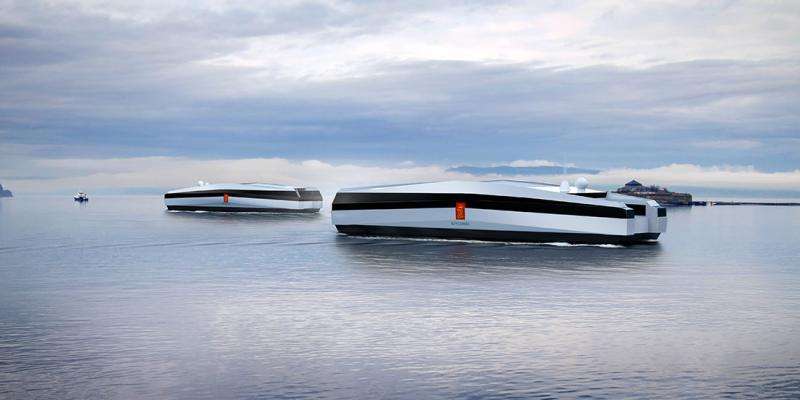 March 6, 2017 – March 12, 2017
If you would like to receive the Weekly Roundup in your inbox, please subscribe at the bottom of the page.
News
Germany reportedly intends to acquire the Northrop Grumman MQ-4C Triton high-altitude surveillance drone, according to a story in Sueddeutsche Zeitung. In 2013, Germany cancelled a similar program to acquire Northrop Grumman's RQ-4 Global Hawk, a surveillance drone on which the newer Triton is based, due to cost overruns. The Triton is a large, long-endurance system that was originally developed for maritime surveillance by the U.S. Navy. (Reuters)
The U.S. Army released a report outlining its strategy for obtaining and using unmanned ground vehicles. The Robotics and Autonomous Systems strategy outlines short, medium, and long-term goals for the service's ground robot programs. The Army expects a range of advanced unmanned combat vehicles to be fielded in the 2020 to 2030 timeframe. (IHS Jane's 360)
The U.S. Air Force announced that there are officially more jobs available for MQ-1 Predator and MQ-9 Reaper pilots than for any manned aircraft pilot position. Following a number of surges in drone operations, the service had previously struggled to recruit and retain drone pilots. The Air Force is on track to have more than 1,000 Predator and Reaper pilots operating its fleet. (Military.com)
Commentary, Analysis, and Art
At Shephard Media, Grant Turnbull writes that armed unmanned ground vehicles are continuing to proliferate.
At Wired, Paul Sarconi looks at how the introduction of cheap, consumer-oriented underwater drones could affect different industries.
At Recode, April Glaser looks at how a key part of the U.S. government's drone regulations appears to be based on a computer simulation from 1968.  
At FlightGlobal, Dominic Perry writes that France's Dassault is not concerned that the U.K. decision to leave the E.U. will affect a plan to develop a combat drone with BAE Systems.
At Drone360, Kara Murphy profiles six women who are contributing to and influencing the world of drones.
At DroningON, Ash argues that the SelFly selfie drone KickStarter project may go the way of the failed Zano drone.
At the Los Angeles Times, Bryce Alderton looks at how cities in California are addressing the influx of drones with new regulations.
At CBS News, Larry Light looks at how Bill Gates has reignited a debate over taxes on companies that use robots.
In an interview with the Wall Street Journal, Andrew Ng and Neil Jacobstein argue that artificial intelligence will bring about significant changes to commerce and society in the next 10 to 15 years.
In testimony before the House Armed Services Committee's subcommittee on seapower, panelists urged the U.S. Navy to develop and field unmanned boats and railguns. (USNI News)
The Economist looks at how aluminium batteries could provide underwater drones with increased range and endurance.
At Buzzfeed, Mike Giglio examines the different ways that ISIS uses drones to gain an advantage over Iraqi troops in Mosul.
At DefenseTech.org, Richard Sisk looks at how a U.S.-made vehicle-mounted signals "jammer" is helping Iraqi forces prevent ISIS drone attacks in Mosul.
In a Drone Radio Show podcast, Steven Flynn discusses why prioritizing drone operators who comply with federal regulations is important for the drone industry.
At ABC News, Andrew Greene examines how a push by the Australian military to acquire armed drones has reignited a debate over targeted killings.
At Smithsonian Air & Space, Tim Wright profiles the NASA High Altitude Shuttle System, a glider drone that is being used to test communications equipment for future space vehicles.
At NPR Marketplace, Douglas Starr discusses the urgency surrounding the push to develop counter-drone systems.
Know Your Drone
Researchers at Virginia Tech are flying drones into crash-test dummies to evaluate the potential harm that a drone could cause if it hits a human. (Bloomberg)
Meanwhile, researchers at École Polytechnique Fédérale de Lausanne are developing flexible multi-rotor drones that absorb the impact of a collision without breaking. (Gizmodo)
The China Academy of Aerospace Aerodynamics is readying its Caihong solar-powered long-endurance drone for its maiden flight, which is scheduled for mid-year. (Eco-Business)
Meanwhile, the China Aerospace Science and Industry Corporation has announced that it is developing drones with stealth capabilities. (Voice of America)
During an exercise, defense firm Rafael successfully launched a missile from an Israeli Navy unmanned boat. (Times of Israel)
Technology firms Thales and Unifly unveiled the ECOsystem UTM, an air traffic management system for drones. (Unmanned Systems Technology)
Norway's government has approved a plan to establish a large test site for unmanned maritime vehicles at the Trondheim Fjord. (Phys.org)
Automaker Land Rover unveiled a search and rescue SUV equipped with a roof-mounted drone. (TechCrunch)
U.S. chipmaker NVIDIA has launched the Jetson TX2, an artificial intelligence platform that can be used in drones and robots. (Engadget)
Recent satellite images of Russia's Gromov Flight Research Institute appear to show the country's new Orion, a medium-altitude long-endurance military drone. (iHLS)
Technology firms Aveillant  and DSNA Services are partnering to develop a counter-drone system. (AirTrafficManagement.net)
Aerospace firm Airbus has told reporters that it is serious about producing its Pop.Up passenger drone concept vehicle. (Wired)
Drones at Work
The Peruvian National Police are looking to deploy drones for counter-narcotics operations. (Business Insider)
The U.S. Air Force used a multi-rotor drone to conduct a maintenance inspection of a C-17 cargo plane. (U.S. Air Force)
India is reportedly looking to deploy U.S drones for surveillance operations along the Line of Control on the border with Pakistan. (Times of India)
The Fire Department of New York used its tethered multi-rotor drone for the first time during an apartment fire in the Bronx. (Crain's New York)
The Michigan State Police Bomb Squad used an unmanned ground vehicle to inspect the interior of two homes that were damaged by a large sinkhole. (WXYZ)
A video posted to YouTube appears to show a woman in Washington State firing a gun at a drone that was flying over her property. (Huffington Post)
Meanwhile, a bill being debated in the Oklahoma State Legislature would remove civil liability for anybody who shoots a drone down over their private property. (Ars Technica)
In a promotional video, the company that makes Oreos used drones to dunk cookies into cups of milk. (YouTube)
The NYC Drone Film Festival will hold its third annual event this week. (YouTube)
An Arizona man who leads an anti-immigration vigilante group is using a drone to patrol the U.S border with Mexico in search of undocumented crossings. (Voice of America)
A man who attempted to use a drone to smuggle drugs into a Scottish prison has been sentenced to five years in prison. (BBC)
Industry Intel
The Turkish military has taken a delivery of six Bayraktar TB-2 military drones, two of which are armed, for air campaigns against ISIL and Turkish forces. (Defense News)
The U.S. Navy awarded Boeing Insitu a contract for RQ-21A Blackjack and ScanEagle drones. (FBO)
The U.S. Army awarded Riegl a $30,021 contract for LiDAR accessories for the Riegl RiCopter drone. (FBO)
General Atomics Aeronautical Systems awarded Hughes Network Systems a contract for satellite communications for the U.K.'s Predator B drones. (Space News)
Schiebel awarded CarteNav Solutions a contact for its AIMS-ISR software for the S-100 Camcopter unmanned helicopters destined for the Royal Australian Navy. (Press Release)
Defence Research and Development Canada awarded Ontario Drive & Gear a $1 million contract for trials of the Atlas J8 unmanned ground vehicle. (Canadian Manufacturing)
Kratos Defense and Security Solutions reported a $5.6 million contract for aerial targeted drones for the U.S. government. (Shephard Media)
Deveron UAS will provide Thompsons, a subsidiary of Lansing Trade Group and The Andersons, with drone data for agricultural production through 2018. (Press Release)
Precision Vectors Aerial selected the Silent Falcon UAS for its beyond visual line-of-sight operations in Canada. (Shephard Media)
Rolls-Royce won a grant from Tekes, a Finnish government research funding agency, to continue developing remote and autonomous shipping technologies. (Shephard Media)
Israeli drone manufacturer BlueBird is submitting an updated MicroB UAV system for the Indian army small UAV competition. (FlightGlobal)
A Romanian court has suspended a planned acquisition of Aeronautics Defense Systems Orbiter 4 drones for the Romanian army. (FlightGlobal)
Deere & Co.—a.k.a. John Deere—announced that it will partner with Kespry, a drone startup, to market drones for the construction and forestry industries. (TechCrunch)
For updates, news, and commentary, follow us on Twitter.
[includeme file="tools/sympa/drones_sub.php"]