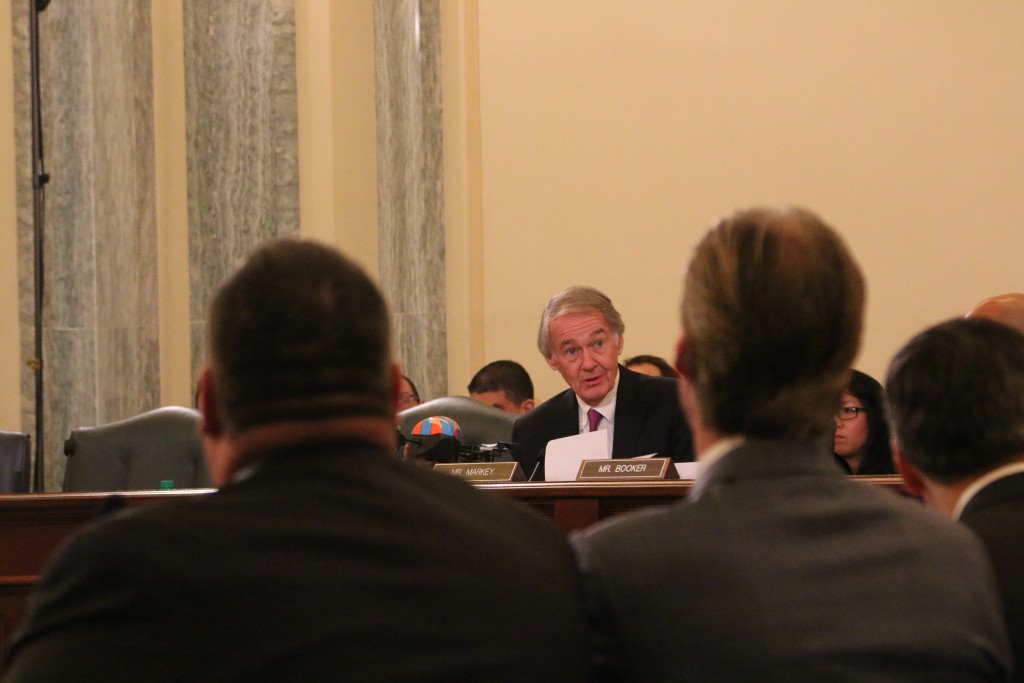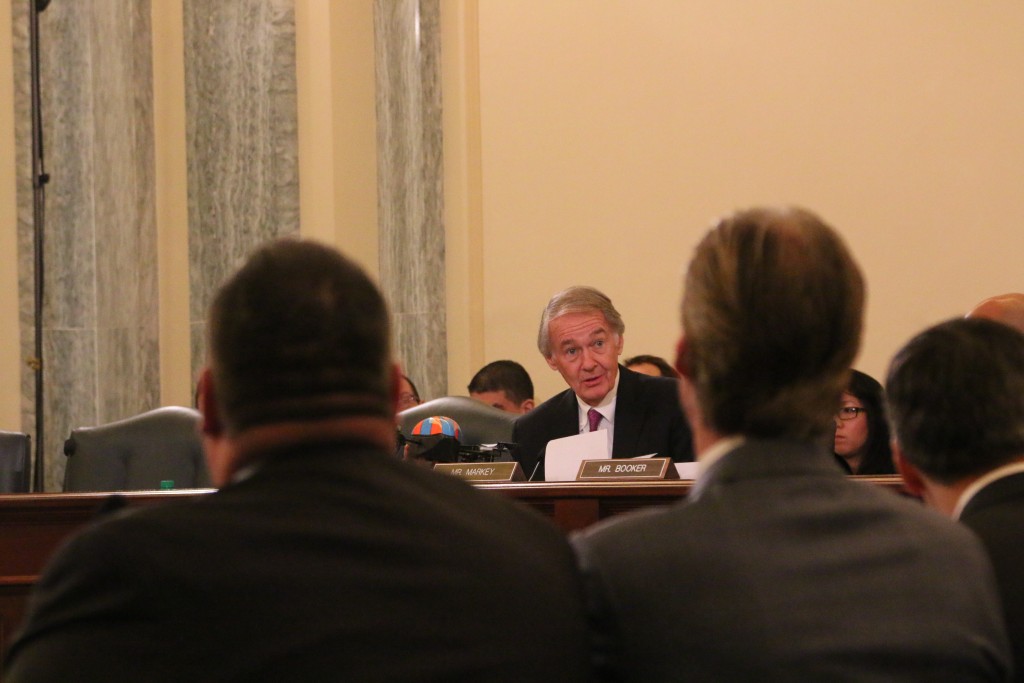 3/23/15 – 3/30/15
If you would like to receive the Weekly Roundup in your inbox, please subscribe at the bottom of the page.
At the Center for the Study of the Drone
In a lengthy cover story for The Atlantic, James Fallows offers a sweeping appraisal of the current state of the U.S. military. But by omitting a discussion about drones, among other issues, Fallows neglects a crucial and growing facet of the Pentagon's evolving status in U.S. society. In an opinion essay, Dan Gettinger describes how this and other omissions undermine Fallows' larger points about the decline of the American military.
News
A suspected U.S. drone strike killed at least nine people in eastern Afghanistan. Unnamed Pakistani security officials told the Associated Press that the attack, which took place in Afghanistan's Nangarhar province, targeted militants associated with Lashkar-e-Islam, a Pakistan based Islamic militant group.
The Federal Aviation Administration announced that it will streamline the approval process for commercial drone exemption applications. Under the new rules, commercial users that have already received approval from the FAA will be allowed to fly anywhere in the country, so long as the drone stays under 200 ft. and away from restricted areas like airports. Previously, commercial exemptions only permitted operators to fly in a particular block of airspace. (FAA Press Release)
The U.S. Senate Commerce Committee's Subcommittee on Aviation held a hearing on the domestic drone industry. Witnesses discussed various topics including the potential benefits of drones for agriculture and the status of the Federal Aviation Administration's regulations. Witness Paul Misener, a vice president at Amazon, argued that the FAA's propoed rules for drones do not account for emerging and pipeline technologies such as fully autonomous drones. (Seattle Times)
Meanwhile, Amazon is reportedly seeking to begin drone deliveries in Britain, according to the Telegraph. Robert Goodwill, the parliamentary under-secretary of state for transport, met with Amazon officials to discuss ways to implement delivery operations. "Amazon came to see me to ask about starting drone trials in the U.K. because regulations in the U.S. were too restrictive," said Goodwill.
The Justice Department's Inspector General released a report on drone use and development within law enforcement agencies. The report highlights significant shortcomings in programs at the Federal Bureau of Investigations and the Bureau of Alcohol, Tobacco, Firearms, and Explosives (ATF). Auditors found that the ATF spent roughly six hundred thousand dollars purchasing six drones but "never flew them." (The Hill)
Residents of the Eagle River neighborhood in Anchorage, Alaska reported to police that a drone was following their children to and from school. Anita Shell, a spokesperson for the Anchorage Police Department, said in statement that while no laws had been broken, police officers had asked the owner of the drone to refrain from flying near the elementary school. The FAA is reportedly investigating the incident. (Alaska Dispatch News)
The Montana House of Representatives voted down a measure that would have imposed restrictions on drone use. The 49-48 vote defeated House Bill 593, which would have banned individuals from flying a drone at nighttime or within 25 ft. of any nonconsenting individual. (Associated Press)
In Lebanon, U.S. Special Operations forces are reportedly using two Aerosonde MK 4.7 reconnaissance drones to aid the Lebanese army in its fight against Islamic militants. According to the Daily Star, the drones are part of package of military aid provided by the United States to Lebanon that includes weapons and ammunition.
The head of the CIA's Counterterrorism Center, the department responsible for the targeted killing program, was removed from his post as part of a major internal reshuffling. The CTC chief, whose identity remains classified, favored drones as a means of targeting al-Qaeda, according to Greg Miller at the Washington Post.
The Civil Aviation Authority of Singapore established a temporary no-fly zone across the city for the state funeral procession of Lee Kuan Yew. Offenders would face a $14,600 USD fine for flying drones within the restricted air space. (Channel News Asia)
AeroVironment Inc. and Lockheed Martin could soon begin manufacturing drones in India and exporting those drones to the United States and its allies. Under the agreement, part of a broader effort to reaffirm security ties between the two nations, the U.S. will share some drone technology with India so that it can develop indigenous platforms. (Bloomberg) For more on drones in India, click here.
Commentary, Analysis and Art
At Muckrock, Shawn Musgrave compiles several takeaways from the Justice Department's Inspector General's audit of the FBI and ATF drone programs.
At the Hill, Neema Singh Guliani argues that there should be strict rules guiding how and when U.S. government agencies and departments use drones.
At the Washington Post, Craig Whitlock investigates U.S. military drone crashes and considers what they reveal about the drone program.
The New York Times published a graphic that shows the locations of reported U.S. drone strikes in Yemen.
Meanwhile, at the Associated Press, Julie Pace and Ken Dilanian assess how the U.S. counterterrorism strategy in Yemen, which relies heavily on drone strikes, will be affected by Saudi Arabia's decision to launch air strikes against Houthi rebels.
And on NPR, Brookings Institute scholar Ibrahim Sharqieh argues that the U.S. use of drones in Yemen has caused the situation there to deteriorate.
At Bellingcat, Chris Biggers used DigitalGlobe satellite imagery to spot a UAE United Block 5 drone at a test airfield in the United Arab Emirates. For tips and tricks on using Google Earth to find drones, click here.
At War on the Rocks, Paul Scharre examines the different frameworks for humans to control a swarm of drones.
At WTSP, Grayson Kamm reports that a number of large festivals in Florida have not yet banned drones, despite a number of recent accidents involving drones and large crowds.
At Forbes, Ryan Mac and Frank Bi write that Senator Cory Booker (D-NJ) will soon introduce legislation that will likely open up access to commercial drones in certain industries like agriculture and construction.
Also at Forbes, Greg McNeal argues that delivery drone programs will likely get a head start in Europe due to its more advanced regulations.
Meanwhile, at Watchdog.org, Ryan Hagemann argues that the FAA's proposed rule for drones is more restrictive than similar laws in Europe.
At Motherboard, Jason Koebler reports that the Federal Aviation Administration is continuing its investigation of a drone pilot who monetized his drone videos on YouTube.
At Middle East Monitor, Nahrain Al-Mousawi surveys a number of artists whose work addresses targeted killing and drone strikes. For more on drone art, click here.
At the Bureau of Investigative Journalism, Owen Bennett-Jones reports that a cache of messages obtained during the raid that killed Osama bin Laden could inform efforts to count U.S. drone strikes in Pakistan.
Also at the Bureau of Investigative Journalism, Owen Bennett-Jones and Nora Ayanian discuss creative drone projects—including an artist who wants to use drones to paint graffiti—in California. For more on graffiti drones, click here.
The Knockdown Center in Queens, New York is seeking proposals for sculptures to be included in a drone obstacle course. (Hyperallergic)
Know Your Drone
The Economist examines various efforts to develop bio-inspired micro-drones capable of avoiding obstacles in dynamic environments.
Researchers at Stanford University have developed a drone with folding 3D-printed wings that can crash into obstacles without breaking. (Live Science)
Facebook announced that it has successfully conducted a flight test of a solar-powered high-altitude drone that will beam internet to remote areas. (The Guardian)
The Defense Advanced Research Projects Agency has published its biennial report, Breakthrough Technologies for National Security, which describes the agency's various unmanned systems projects. (DARPA Press Release)
Defense contractor Leidos and DARPA have successfully tested hardware and software for DARPA's Anti-submarine Warfare Continuous Trail Unmanned Vessel, an autonomous unmanned boat that will be used to track enemy submarines. (Defense One)
The U.K. and France have awarded defense company Thales a contract to develop autonomous unmanned boats that detect sea mines and underwater improvised explosive devices. (Thales Press Release)
Northrop Grumman and AeroVironment are competing in a DARPA project to develop long-endurance drones capable of taking off from and landing on small naval vessels. (Defense Update)
French auto parts company Valeo is integrating technologies from drones into its self-driving car platform, which it hopes will be ready in three years. (Reuters)
Drone startup AirDog has raised $2 million to create an action-sports quadcopter. (AirDog Press Release)
Analysts at IHS Jane's 360 have cast doubt on Pakistan's claim that the military drone that it successfully tested was in fact developed in Pakistan. The aircraft bears a striking resemblance to a Chinese CH-3 UAV.
The U.S. Army is developing a ground-to-air missile defense system capable of countering various aerial threats, including drones. (Defense Update)
Drones at Work
The Swiss Army has earmarked $8.3 million to acquire hand-launched mini drones for its infantry. (SwissInfo.ch)
The Sussex and Surrey Police were awarded a $371,800 grant from Britain's Home Office to begin looking into ways that drones could be used in police work. (Sussex Police)
Make: compiled a list of videos featuring drone races.
SF Express, a company in Dongguan, China, is using small multi-rotor drones to deliver packages. (Discover)
Students and faculty at King Low Heywood Thomas school in Stamford, Connecticut have developed a drone that aids swimmers caught in ocean rip tides. (Connecticut Magazine)
The World Animal Awareness Society plans to use drones to track stray dogs in Houston, Texas. (Popular Science)
A drone hobbyist in Ireland is using a drone called "SHEP" to herd sheep. (YouTube)
For updates, news, and commentary, follow us on Twitter.
[includeme file="tools/sympa/drones_sub.php"]