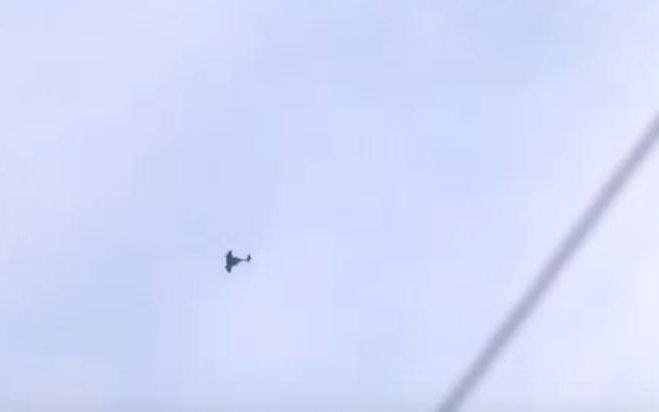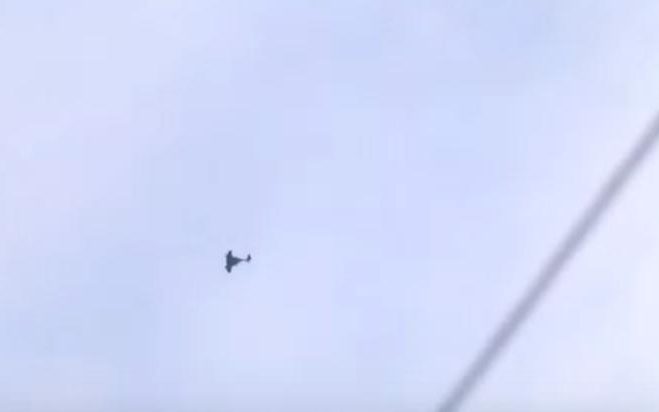 4/4/16 – 4/10/16
If you would like to receive the Weekly Roundup in your inbox, please subscribe at the bottom of the page.
At the Center for the Study of the Drone
Every few years, the Federal Aviation Administration has to be authorized so that it can receive funding and do its job. The U.S. Congress is currently debating two major authorization bills filled with provisions related to drones. Either of these bills would have a profound effect on the future of the domestic drone industry. Here's what you need to know.
News
A U.S. drone strike in Syria killed an Islamic State militant who was responsible for an attack on American troops last month. According to a statement by the Department of Defense, Jasim Khadijah, a former Iraqi military officer, led a rocket attack that killed a U.S. Marine staff sergeant. (Reuters)
A task force assembled by the Federal Aviation Administration has submitted recommendations for rules that would allow commercial users to fly certain small drones over people. The report by the Micro Unmanned Aircraft Systems Aviation Rulemaking Committee, which was comprised of stakeholders including drone manufacturers and pilots, proposed a category-based system for drones that could be operated above or near people. (Washington Post)
A German court has ruled against an activist who argued that targeted killing operations conducted through the U.S. Ramstein Air Force base, which is located in Germany, violate the individual rights of German citizens. The suit filed by Wolfgang Jung is the latest in a string of court cases in Germany that challenge Ramstein's role in the targeted killing campaign. (Stars and Stripes)
Prosecutors have dropped charges against a man who allegedly forced an unidentified woman to fly a drone carrying contraband into the Oklahoma State Penitentiary. Marquis Gilkey was accused of working with an inmate to smuggle items into the prison. (NewsOK)
Meanwhile, drones were spotted flying over two prisons in the United Kingdom. In both cases, police were unable to capture either the drones or the operators. "The prison already uses CCTV and security netting to help detect and prevent drones from entering the establishment," a spokesperson for the Prison Service said in a statement. (Mirror)
An Illinois State Senate committee approved legislation that would allow law enforcement to undergo drone flight training. Lawmakers had been encouraged to propose the legislation by the Illinois Law Enforcement Alarm System, an advocacy group for local police forces. (News-Gazette)
The Pennsylvania Air National Guard's 111th Attack Squadron initiated drone operations at Horsham Air Guard Station near Philadelphia. The 111th, which formerly maintained a fleet of A-10 Thunderbolts, will operate a Combat Air Patrol of MQ-9 Reapers in overseas missions. (Air Force) For more on the Air National Guard units that fly drones, click here.
Commentary, Analysis and Art
At Forbes, Aaron Tilley writes that a lawsuit filed by drone company DJI against Yuneec, another drone maker, is just the beginning of the "drone patent wars."
At Popular Mechanics, David Hambling questions whether it is reasonable to be concerned that a terrorist group might use a drone to launch a chemical attack.
At DefenseNews, Lara Seligman takes a look at how the Air Force's Reaper program is driving military spending on drones.  For more on drones in the proposed Fiscal Year 2017 defense budget, click here.
At Slate, Heather M. Roff argues that the introduction of lethal autonomous weapons may not mean that wars become less bloody.
Meanwhile, in a blog post, Joshua Foust responds to Roff and others, arguing that the concern over autonomous weapons is the "latest round of moral panic about technology."
At Real Clear Defense, Andrew Poulin argues that the long-term effects of drone strikes should be taken into consideration when analyzing the targeted killing policy.
At Vice, Namir Shabibi and Jack Watling examine how the U.K. helped gather intelligence on targets for U.S. drone strikes in Yemen.
A report published by the Remote Control Project at the Oxford Research Group raises a number of concerns about the use of drones for targeted killing operations.
At Foreign Policy, Dan de Luce and Paul McLeary argue that the recent spate of drone strikes suggest that the U.S. is once again conducting signature strikes.
At the U.S. Naval Institute, Commander Brendan Stickles points out that pilots of unmanned aircraft are given greater bonuses than pilots of manned aircraft.
At Red Wedge, Alakananda Mookerjee takes a look at the role that robots have played in revolutionary literature.
At the Financial Times, Sarah O'Connor examines how future job seekers can avoid choosing an occupation where they could be replaced by a robot.
Know Your Drone
A team of researchers at the Scuola Superiore Sant'Anna are developing an underwater drone called the PoseiDRONE, which is based on the anatomy of an octopus
The U.S. Air Force is exploring ways of integrating the intelligence-gathering operations of its Global Hawk drone with the Navy's Triton drone. Both aircraft are similar high-altitude long-endurance surveillance and reconnaissance platforms. (Defense Tech)
The U.S. Navy has christened its Anti-Submarine Warfare Continuous Trail Unmanned Vessel with the name Sea Hunter. (Defense One)
The Estonian Armed Forces are developing concepts of operations to integrate an unmanned ground vehicle, MILREM's Tracked Hybrid Modular Infantry System, into infantry missions. (IHS Jane's 360)
Aerospace firm Airbus and technology company Local Motors have announced a partnership to develop a range of commercial drones, including cargo aircraft. (Unmanned Systems Technology)
DJI has unveiled a mobile app that will serve as a social network for drone users. (Engadget)
A team at Lund University is studying orchid bees to develop an autonomous guidance system that could be used for drones. (Science Daily)
The Defense Advanced Research Projects Agency has flight tested an optical sense-and-avoid system that could eventually be used for unmanned aircraft. (DARPA Press Release)
At a conference in Tokyo, Alphabet-owned robotics company SCHAFT demonstrated its new bipedal robot. (Popular Science)
Zipline International, a U.S. startup, demonstrated a drone delivery system for blood and medicine. The company hopes to begin using the system in Rwanda later this year. (AP)
Drones at Work
The Azerbaijani Armed Forces appear to have used an Israel Aerospace Industries Harop kamikaze drone against an Armenian position. This would be the first use of the Harop in battle. (IHS Jane's 360)
Chipmaker Qualcomm, which is developing systems of commercial drones, has obtained a special exemption from the FAA to fly drones at its San Diego campus, which is located within highly restricted Class B airspace. (Forbes)
DJI has partnered with the European Emergency Number Association to train first responders to use drones for certain operations. (Wired)
The German flight safety authority, DFS, has reported a spike in the number of incidents involving drones operating within restricted airspace. (DW)
The European Commission is exploring the possibility of acquiring a fleet of surveillance and reconnaissance drones to monitor migrants crossing the Mediterranean. (Politico)
Authorities in Dubai are using drones to track littering in the city. (Gulf News)
The Delaware River and Bay Authority is testing drones for bridge inspections. (NJ.com)
A Chinese restaurant in the U.K. plans to begin food deliveries with a drone in a month, even though the Civil Aviation Authority stated that it is unlikely to grant permission for the service. (The Courier)
Industry Intel
India is reportedly in negotiations with the U.S. to purchase 40 General Atomics Predator XP drones. (Reuters)
The French Army will acquire 14 SAGEM Patroller tactical drones in a deal that's reportedly worth an estimated $340 million. The Patrollers, which will replace a fleet of SAGEM Sperwer drones, are expected to be delivered beginning in 2018. (IHS Jane's 360)
Poland is reportedly looking to purchase medium-altitude long-endurance drones. It will choose between the General Atomics MQ-9 Reaper, General Atomics MQ-1C Gray Eagle, or the Elbit Hermes 900. (DefenseNews)
Market research firm Govini found that four companies—General Atomics, Northrop Grumman, Textron and Boeing—account for 66 percent of the $9 billion U.S. drone market. (C4ISR & Networks)
AirMap announced that it raised $15 million in Series A funding to develop airspace management tools for drones. (PR Newswire)  
For updates, news, and commentary, follow us on Twitter.
[includeme file="tools/sympa/drones_sub.php"][/fusion_text]