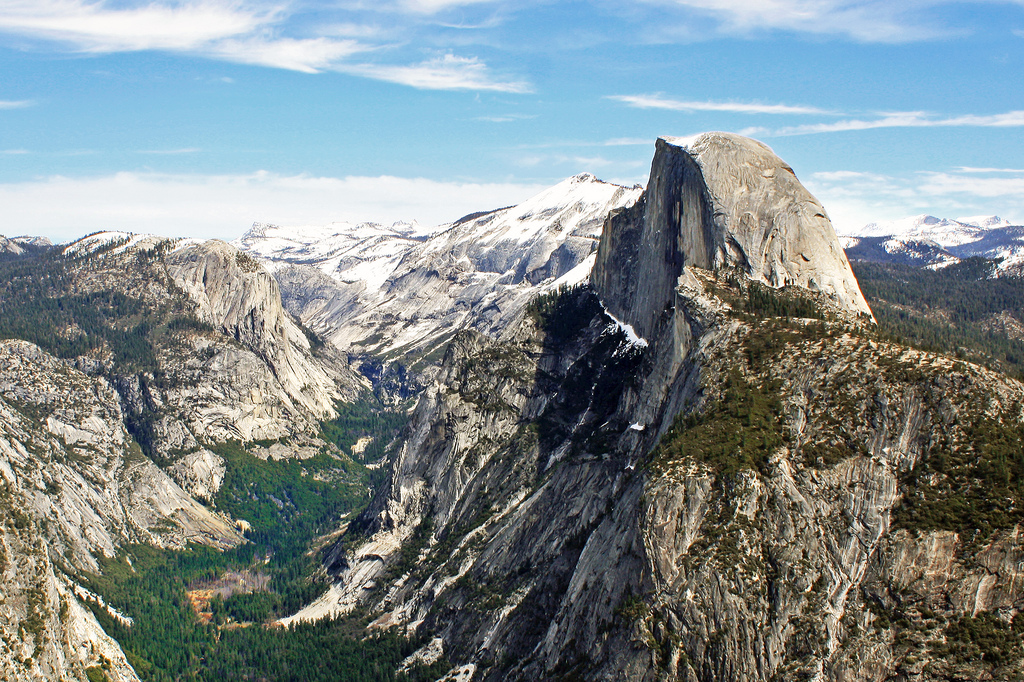 If you would like to receive the Weekly Roundup in your inbox, please subscribe at the bottom of the page.
News
In an interview with ABC News, U.S. Air Force spokesperson Jennifer Cassidy explained that drone pilots are often "less skilled" than pilots of manned aircraft because operating remote aircraft is less desirable. Cassidy's comments come the week after a report by the Government Accountability Office found that drone crews suffered from low morale. "It doesn't mean they were bad pilots, or bad officers, it just meant you got to have some at the top and some at the bottom," said Cassidy.
In a large military exercise, Israeli Air Force pilots practiced shooting down enemy drones. The live simulation, which involved fighter jets and combat helicopters, was aimed at intercepting drones and missiles that crossed Israel's borders. "This year, we drilled responses to a different type of drone. One that is more advanced, faster and which can remain in the air longer than the standard drone," Capt. Kobi, an officer at Ramon Air Base in southern Israel, said in an interview with the Jerusalem Post.
In an interview on Australia's Radio National, former Prime Minister Malcolm Fraser said that Australian citizens who assist in American targeted killing operations could be charged for crimes against humanity. According to Fraser, the U.S.-run Joint Defence Facility Pine Gap, which is operated with Australian support, is an integral part of targeting al-Qaeda militants for drone strikes. Fraser explained that Australian citizens who work at this facility do not have the same legal protection as Americans. (ABC)
The Open Society Justice Initiative, an advocacy organization based in New York City, is launching an investigation into Denmark's role in American targeted killing operations. The OSJI is examining whether the Danish Security and Intelligence Service (PET) was involved in the drone strike that killed Anwar al-Awlaki, an American citizen and al-Qaeda leader based in Yemen. (Jyllands-Posten)
Meanwhile, in a letter to Senate Majority Leader Harry Reid, Sen. Rand Paul (R-Ky) threatened to block the confirmation of appellate court nominee David Barron, a former Justice Department lawyer who helped write at least one of the memos authorizing the killing of U.S. born cleric Anwar al-Awlaki, unless those memos are released to Congress. (CBS News)
The Federal Aviation Administration opened a drone test site at the University of Alaska Fairbanks. The mission of the site, which is the second of six nationwide to be declared operational, is to use drones to conduct aerial surveys of wildlife populations and to test fly the aircraft in hazardous weather conditions. On April 21, the F.A.A. opened the first test site in Grand Forks, North Dakota.
The Federal Aviation Administration opened a drone test site at the University of Alaska Fairbanks. The site, which is the second of six sites to be declared operational, will be used to deploy drones to make surveys of animal populations, and to test fly drones in hazardous weather conditions.
The American National Park Service has banned the use of drones within Yosemite National Park. In a decision announced on Friday, the Park Service wrote that drones "can be extremely noisy, and can impact the natural soundscape." The Park Service cited a federal regulation that bans manned aircraft in national park airspace.
Brazil is deploying drones to monitor the Brazilian Amazon for illegal logging, deforestation, drug trafficking and sand mining. The São Paulo Environmental Police will be using drones developed by AGX Tecnologia at the University of São Paulo, according to Fast Company's Michael J. Coren.
Australia's Civil Aviation Safety Authority has requested that major retailers provide a copy of its hobby aircraft guidelines to customers who purchase hobby drones. The announcement comes after a spate of accidents and near-misses involving amateur drone pilots. Last month, a helicopter flying at night over the city of Newcastle came close to colliding with a hobby drone. (The Daily Telegraph)
Commentary, Analysis and Art
At The Guardian, Antony Loewenstein argues that the deaths of two Australian citizens in alleged drone strikes last November require an explanation from President Obama.
At the New York Times, Michael Shear examines the close relationship between drones and President Obama in popular media.
At Motherboard, Shawn Musgrave explains how the Federal Aviation Administration stonewalls requests for information regarding domestic government drone use.
Also at Motherboard, Jason Koebler examines the F.A.A.'s increasingly strict stance on the use of drones in major American cities.
At Defense One, Shawn Brimley, executive vice president at the Center for a New American Security, argues that in order to save the development of a combat drone the U.S. Navy should reexamine the mission of carrier air wings.
At Just Security blog, Ryan Goodman considers whether domestic rebel members of al-Qaeda in the Arab Peninsula are considered legitimate enemy combatants under the Authorization for Use of Military Force.
HEXa Media, a group of Japanese videographers, used a drone to make an eerie video of Fukushima Tomioka, a town that was abandoned after the tsunami and nuclear disaster.
Know Your Drone
Researchers at Oklahoma State University are working to develop drones that can detect the formation of tornadoes earlier than the radar systems that are currently used. Existing radar technology only allows meteorologists to predict the location of a tornado 10 minutes before it appears. (BBC)
The U.S. Army and aviation company Sikorsky have developed an "optionally piloted" variant of the famous Black Hawk Helicopter. The helicopter can potentially "double the productivity of the Black Hawk in Iraq and Afghanistan by flying with, at times, a single pilot instead of two, decreasing the workload, decreasing the risk, and at times when the mission is really dull and really dangerous, go it all the way to fully unmanned," Chris Van Buiten, Sikorsky's vice president of technology and innovation, told Wired.
Missile manufacturer MBDA has released a video of an MQ-9 Reaper drone test firing the company's new high-precision missile at stationary and moving target vehicles. The missile successfully struck several target pickup trucks traveling at up to 70 mph.
The U.S. Navy has announced that it plans to equip its MQ-8C Fire Scout drone with electronic warfare capabilities. (IHS Jane's)
Rail company Union Pacific is studying the viability of using drones to monitor its 400 miles of railway bridges. "You could send a drone to do the inspection and then if it saw something you could send a person up to do the final inspection," Union Pacific CEO Jack Koraleski told Bloomberg.
Canadian company Aerial Perspective is testing a "Goosebuster" drone, which deters geese from landing in "a populated or unwanted space." Geese can cause agricultural damage, and their presence in lakes can increase levels of e. coli, which can threaten human populations. (Aerial Perspective)
For updates, news, and commentary, follow us on Twitter!
[includeme file="tools/sympa/drones_sub.php"]