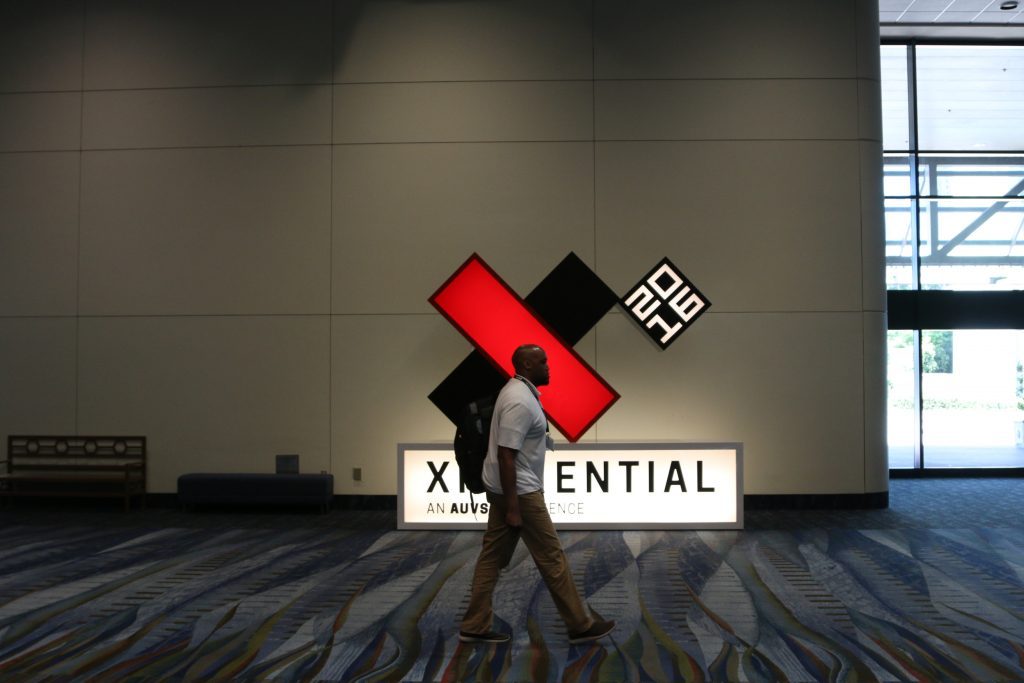 5/2/16 – 5/8/16
If you would like to receive the Weekly Roundup in your inbox, please subscribe at the bottom of the page.
At the Center for the Study of the Drone
On May 7, the Academy of Model Aeronautics celebrated National Drone Day with events that brought together hobbyists across the country. We were on-site for one such event on the outskirts of Washington D.C. to learn a little more about the organization and its efforts to protect the rights of recreational drone users while keeping the skies safe.
News
The Federal Aviation Administration announced that it is forming an unmanned systems advisory committee to guide policies on domestic drone integration. In a speech at the Xponential convention in New Orleans, FAA administrator Michael Huerta also said that students will soon be allowed to fly drones for educational and research purposes without going through the same permission process required of commercial drone users. (Press Release)
The Islamic State Hacking Division announced that it has released the personal information of 70 individuals it claims are associated with U.S. military drone operations. Junaid Hussain, the former leader of the ISIS hacking unit, was killed in a targeted killing operation in August 2015. (Air Force Times)
Kansas Governor Sam Brownback signed into law a bill that expands the definition of harassment to include certain drone operations. SB 319 was passed after a family in Olathe, Kansas complained that a neighbor was flying a drone repeatedly over their home. (Wichita Eagle)
The European Aviation Safety Agency created a task force to study the potential risks posed by unmanned aircraft to commercial aviation. The task force will be comprised of representatives of aircraft and engine manufacturers, as well as other stakeholders. (Aviation Transport World)
Provisions in the House version of the 2017 National Defense Authorization Act grant the federal government authority to take action against drones that threaten nuclear power facilities. The bill was passed by the committee last month and awaits a House floor vote before proceeding to the Senate. (DefenseNews)
Commentary, Analysis and Art
At the Grand Forks Herald, Brandi Jewett writes that there are still questions as to what exactly is covered by the FAA's new allowance for student drone users.
At Engadget, James Trew considers the challenge of finding a place to legally fly a drone.
At AIN Online, Bill Carey writes that it's unlikely that the FAA will make changes to airspace structures in order to accommodate drones.
At Slate, Austin Choi-Fitzpatrick examines the global rise in the use of drones for humanitarian and other non-military purposes.
At Lawfare, Jack Goldsmith considers the implications of a Department of State initiative to develop a technology that can track drones.
At Task and Purpose, David Leffler examines the impact that mind-controlled drones could have on the battlefield.
At the Daily Signal, Nolan Peterson takes an inside look at the Royal Air Force's drone operations against the Islamic State.  
The Center for a New American Security released a website that tracks the proliferation of drones. (Press Release)
At DefenseNews, Burak Ege Bekdil reports that Turkey is looking to speed up its acquisition of armed drones to counter ISIS.
At the Motley Fool, Rich Smith describes efforts by Lockheed Martin to challenge Northrop Grumman's dominance in military drone contracts.
At the Burlington Free Press, Jess Aloe writes that the use of drones by local law enforcement is raising privacy concerns.
At Drone Wars UK, Chris Cole questions whether U.K. airstrikes in Syria may have caused more civilian casualties than previously thought.
At the Washington Post, James Downie argues that the targeted killing program is a "shameful part" of President Obama's legacy.  
Anne Hathaway will star in a film adaptation of "Grounded," an off-Broadway play about a pilot who is troubled by her role in drone operations. (Variety) For our review of "Grounded," click here.
An Intel Corporation video shows one person controlling 100 drones in Palm Springs, California. (Drone360)
And Japanese company MicroAd flew 20 LED-equipped drones in an aerial dance in front of Mt. Fuji (The Verge)
Know Your Drone
The Dubai Civil Aviation Authority has unveiled an airspace management system for small drones. (Khaleej Times)
The U.S. Marine Corps is testing its Distributed Real-time Autonomously Guided Operations eNgine, which enables aerial drones and unmanned ground vehicles to operate collaboratively. (Ars Technica)
A team at Lund University is studying how long-eared bats use their large ears to help provide lift for flight. The teams hopes to develop a similar system for drones. (Firstpost)
The Customs and Border Protection agency is exploring a variety of new technologies related to drones, including collision avoidance systems. (C4ISR & Network)
Turkish drone manufacturer TEI has announced that it will begin flight tests of its PD 170 medium-altitude long endurance military drone in the fourth quarter of 2016. (IHS Jane's 360)
Drone maker Flyability has unveiled the Elios, a small drone encased by a frame that is able to withstand collisions. (YouTube)
The U.S. Naval Research Laboratory is assessing a variety of possible designs for its Flying Sea Glider program, which seeks to develop a drone that can both swim and fly. (IHS Jane's 360)
U.S. startup Echodyne has unveiled a miniature on-board radar for small drones. (Technology Review)  
Drone company ParaZero has unveiled an emergency parachute system for small drones. (Ars Technica)  
American defense contractor General Atomics Aeronautical Systems, Inc. has completed fuselage structural integrity testing of of its Certifiable Predator B drone. (Press Release)
Drone company UAV Solutions has successfully tested a beyond line-of-sight control system for drones based on the 4G cellular network. (IHS Jane's 360)
Drones at Work
Researchers at Stanford University used a humanoid unmanned underwater drone to recover items from a shipwreck off the coast of France. (Guardian)
The Mexican Navy has begun operating the Arcturus T-20 JUMP, an aerial surveillance and reconnaissance drone that can take off and land vertically. (UPI)
A team at the Desert Research Institute is testing drones for cloud-seeding operations. (Press Release)
The Civil Aviation Authority of the Philippines will implement a no-fly zone for drones over certain sections of Manila during the upcoming national and local elections. (Manila Bulletin)
The operations team at Southern Illinois Airport will begin using drones for management and inspections. (The Southern Illinoisan)
Canadian company Elevated Robotic Services is using drones to investigate the cause of the the large wildfire that engulfed Alberta. (Reuters)
Swedish defense firm CybAero has completed an advanced test program of its APID One drone for the Swedish Navy. (C4ISR & Networks)
Police in Wales have reported a spike in the number of incidents involving drones in the past year. (BBC)
Industry Intel
Camera maker GoPro delayed the release of its drone until the winter holidays. (Verge)
In a response to growing demand for drones, Raytheon formed a new directorate dedicated to handling orders for its unmanned aircraft systems. (Press Release)
The Finnish government is considering procuring armed drones to supplement new fighter aircraft. (DefenseNews)
The Irish Naval Service is reportedly interested in acquiring an autonomous undersea vehicle for seeking out sea mines. (Shephard Media)
The U.S. Navy awarded Liquid Robotics a $10 million contract for Wave Glider unmanned undersea vehicles. (C4ISR & Networks)
Drone maker Insitu announced a commercial business unit that will cater to the non-military drone market. (Press Release)
Meanwhile, Insitu announced that it will open a facility at Mississippi State University dedicated to studying commercial drones. (Press Release)
General Atomics is planning to increase the number of workers at its Huntsville, Alabama location by 20 percent. (WAAYTV)
For updates, news, and commentary, follow us on Twitter.
[includeme file="tools/sympa/drones_sub.php"]