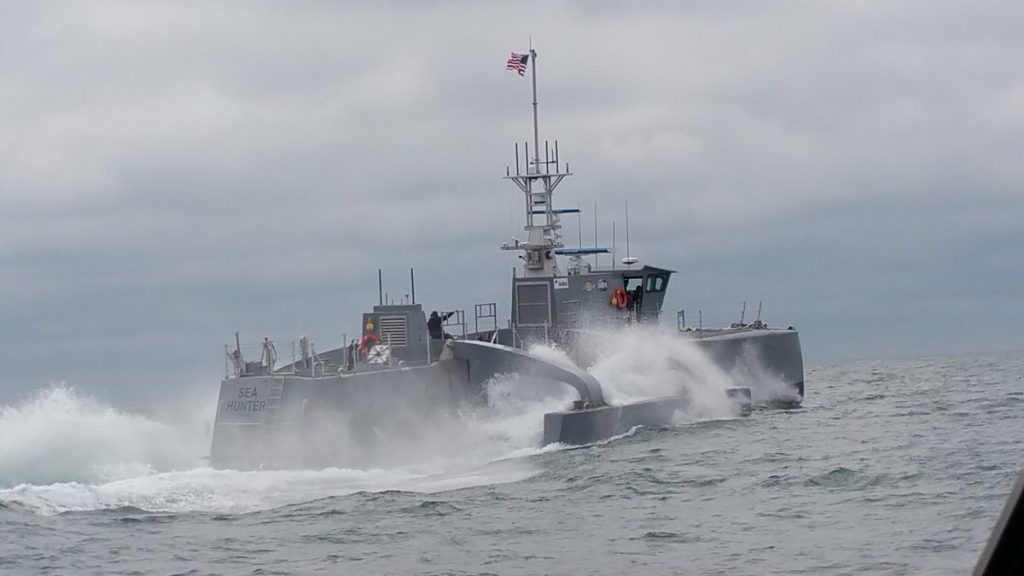 June 6, 2016 – June 12, 2016
If you would like to receive the Weekly Roundup in your inbox, please subscribe at the bottom of the page.
At the Center for the Study of the Drone
Unmanned technology is becoming an increasingly hot commodity on the global market; it is no surprise, then, that the last few years have seen a spate of cases in which individuals have tried, and failed, to bypass the complex and strict rules that control the sale of U.S. drone technology to other countries. In an in-depth feature, we explore a number of these colorful and intriguing stories.
News
A jury in South Florida has convicted Wenxia "Wency" Man of conspiring to smuggle an MQ-9 Reaper drone out of the United States to China. According to prosecutors, Man, who runs a small electronics store, worked with a Chinese military agent to export the drone and several fighter jet engines, which are subject to strict export controls. Man faces up to 20 years in prison for violating the Arms Export Control Act. (Sun Sentinel)
The Federal Bureau of Investigation is looking into whether emails sent to Hillary Clinton's personal email address during her time as secretary of state contained information relating to drone strikes in Pakistan. Several emails appear to allude to discussions about whether the State Department should support the CIA-led strikes, raising concerns that classified information was transmitted to the unsecure server. (Wall Street Journal)
A U.S. MQ-9 Reaper drone crashed during a training mission inside the Nevada Test and Training Range north of Las Vegas. The Air Force is investigating the cause of the accident. (Associated Press)
Anti-war protesters held a demonstration against U.S. drone strikes outside Ramstein Air Force base. The demonstration drew 4,000 people to the base, which is reported to serve as a key link in the communications system that enables military drones to be flown from locations inside the U.S. (Reuters)
The Royal Canadian Air Force scrambled fighter jets after the pilots of two commercial airliners reported seeing a large drone on approach to Ottawa International Airport late last month. According to the Star, the jets did not find the unmanned aircraft.
Commentary, Analysis and Art
At Reuters, Josh Smith investigates the increasingly central role that U.S. drones are playing in fighting the Taliban in Afghanistan.
At Defense One, Patrick Tucker writes that the U.S. Army's Shadow tactical drones are proving to be effective wingmen for Apache attack helicopter pilots in the fight against ISIS.  
At Drone Law blog, Jonathan Rupprecht takes a closer look at the FAA's enforcement actions against drone operators.
At Motherboard, Jason Koebler explores whether arming a drone could in fact be legal in the U.S.
Also at Motherboard, Jason Koebler offers a comprehensive take on the federal laws related to flying drones.
At the Conversation, Jack Langelaan writes that drone racing could serve as a means for testing new technologies before they hit the market.
The Center for a New American Security posted additional international perspectives on drone proliferation.
At War on the Rocks, Michael Kugelman asks why the U.S. did not send drones to target Taliban leaders in Baluchistan sooner.
At Eastern Arsenal, Jeffrey Lin and P.W. Singer write that China has achieved a technological breakthrough by successfully firing a missile from a drone via a satellite link from over 1,000 kilometers away.
At Stars and Stripes, Dianna Cahn profiles the U.S. Navy's 132-foot-long Sea Hunter unmanned ship.
At the Washington Post, Matt McFarland writes that the potential risks posed by drones to manned aviation might be overblown.
TRADOC News Center examines a counter-drone training exercise at the U.S. Military Academy at West Point.
At Aviation Week, James Pozzi writes that drones could become a key tool for aircraft maintenance and repair operations.
Next Nature Net announced a coloring book that takes children inside the wide world of drones.
Know Your Drone
A team at John Hopkins University has identified a number of vulnerabilities in consumer drones that make them susceptible to hacking and other forms of exploitation. (Phys.org)
French firm Dassault Aviation conducted a demonstration of its nEUROn unmanned combat drone prototype, which flew in formation with two manned aircraft. (Shephard Media)
U.S. company Augmented Pixels is developing a computer vision system that enables cheap consumer drones to autonomously navigate complex environments. (VentureBeat)
Israel Aerospace Industries released a video of its Drone Guard counter-drone system in action. (YouTube)
Meanwhile, IAI unveiled the RoBattle, a six-wheel unmanned ground vehicle designed for transport, reconnaissance, and attack operations. (Defense Update)  
An engineer retooled a Nintendo Power Glove so that it can be used to control a hobby drone. (The Verge)
Popular Mechanics examines some of the unusual birdlike drones that are part of the U.S. Air Force's Perching Micro Air Weapon program.
The National Science Foundation awarded a team at the University of Illinois a $1.5 million grant to develop a drone with the characteristics of a bat. (ECE Illinois)
French contractor ECA Group has modified its IT180 tethered drone for use in polar conditions such as low temperatures and high winds. (Shephard Media)
Singapore Technologies Electronics unveiled a radio frequency communications system for high-altitude long-endurance drones. (IHS Jane's 360)
NASA is conducting another round of live tests of a sense-and-avoid system aboard its MQ-9 Ikhana. (UAS Magazine)
Luminati Aerospace conducted a public test flight of its VO-Substrata solar-powered manned aircraft, which will serve as a test bed for the company to develop high-altitude long-endurance solar-powered drones. (Phys.org)
British defense firm BAE revealed new details about its Taranis stealth combat drone demonstrator and its likely successor. (Bloomberg)
After nine years of development, the U.S. Navy's advanced explosive ordnance disposal robotic system unmanned ground vehicle has passed a critical design review. (National Defense Magazine)
Drones at Work
Authorities in Beijing have established China's first unmanned aircraft rescue team. (CRI)
Afghanistan's Interior Ministry has banned the use of drones by media companies over sensitive areas such as government facilities. (Reuters)
Reinsurance firm Munich Re and drone company PrecisionHawk are partnering to use drones for post-disaster damage assessments. (Press Release)
A team at the University of North Carolina is developing methods to use drones to track sharks. (UNC)
A British man is using drones to search for his son who went missing while hiking in Vietnam. (BBC)
A team at Rutgers University's Center for Vector Biology is developing a mosquito population control technique that uses drones. (Williston Herald)
Disaster readiness organization Field Innovation Team will conduct the first U.S. ship-to-shore drone delivery. (Phys.org)
The U.S. Army's RQ-7 Shadow tactical surveillance and reconnaissance drone has surpassed one million flight hours. (Press Release)
The Kansas City Police Department is preparing to deploy its first drone, which will be used for search operations. (KSHB)
Photographs have emerged confirming that Myanmar's military is operating Chinese CH-3A combat drones. (IHS Jane's 360)
The MIT Technology Review looks at a number of malls and hotels that are deploying human-scale mobile robots such as the Knightscope K5 security guard vehicle.
A U.S. archaeologist used a drone to find a previously hidden structure in the ancient city of Petra. (The Star)
Chinese online retailer JD.com has launched a drone delivery service in the rural Jiangsu Province. (Xinhua)  
According to a study by Drones.Direct.co.uk, upwards of 300,000 Britons will take drones on their summer vacations this year. (Daily Mail)
Industry Intel
Boeing Insitu selected Sentient Vision Systems to provide ViDAR software for its drones. (C4ISR & Networks)
NASA awarded Near Earth Autonomy, a Pennsylvania-based company, a contract to develop autonomous navigation and safety software for drones. (TribLive)

DARPA awarded Lockheed Martin Corp. a $7.4 million contract for Collaborative Operations in Denied Environment (CODE), a program aimed at developing algorithms that allow operators to control multiple unmanned vehicles at once. (Contract Announcement)
Drone USA Inc., a New York company that develops and manufactures drones, will acquire an unidentified west coast distributor of spare machine parts. (Press Release)
The U.S. Navy awarded Italy's Leonardo-Finmeccanica a contract to provide Osprey radar systems for the MQ-8C Fire Scout unmanned helicopter. (Defense News)
For updates, news, and commentary, follow us on Twitter.
[includeme file="tools/sympa/drones_sub.php"]