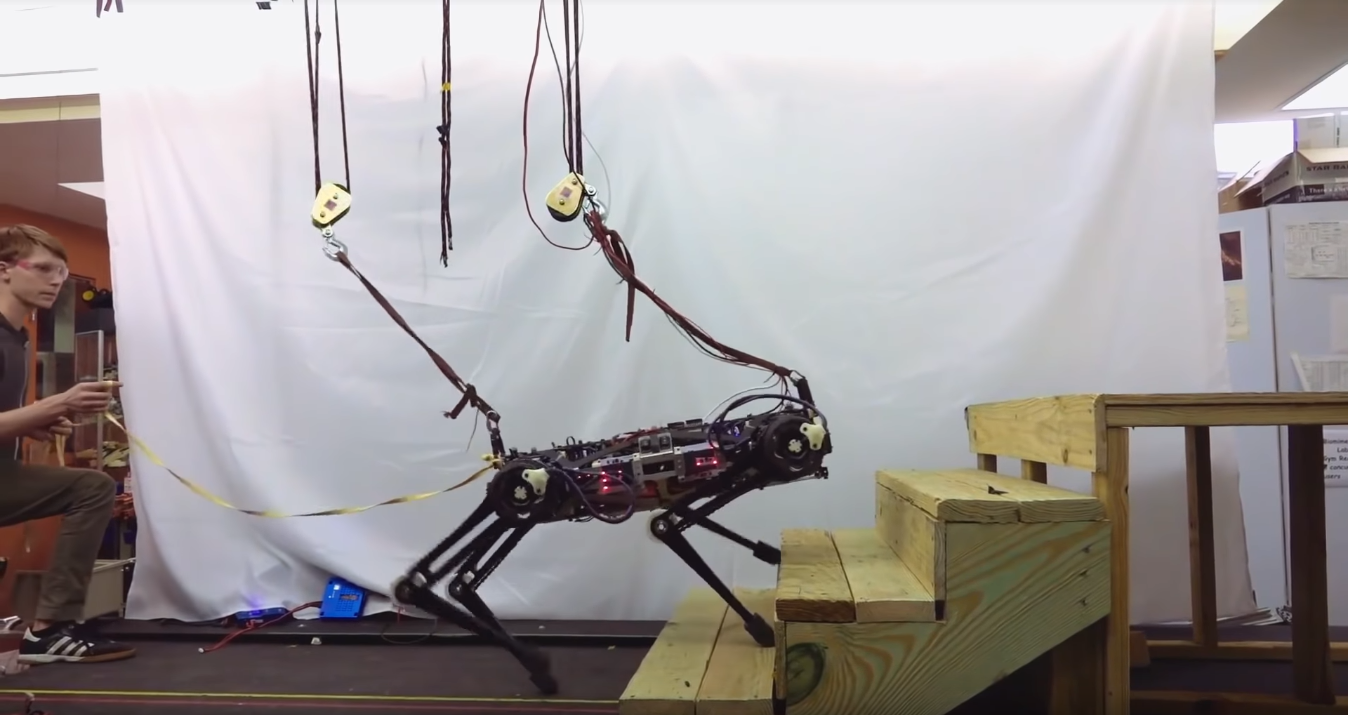 July 2, 2018 – July 8, 2018
If you would like to receive the Weekly Roundup in your inbox, please subscribe at the bottom of the page.
Top Stories
A suspected U.S. drone strike in Pakistan reportedly killed a leader of the Pakistani Taliban. According to Pakistani officials who spoke with the Associated Press, the strike killed Qari Abdullah Dawar and an associate in the North Waziristan region.
A U.S. Court of Appeals rejected a case brought by drone hobbyist John Taylor against the Federal Aviation Administration. The court found that the FAA has the authority to require hobbyists to register their drones with the agency. The FAA's requirement was temporarily suspended last year after Taylor successfully argued that the law exempted hobbyists. (Bloomberg)
Know Your Drone
Latvian firm UAV Factory unveiled the Penguin C, a tactical fixed-wing surveillance drone. (Jane's)
The Belarusian armed forces unveiled a series of new drones, including a surveillance drone and the Burevestnik-MB, a long-endurance combat drone. (Jane's)
Engineers at MIT have developed a new version of the Cheetah legged ground vehicle that can navigate without cameras or external sensors. (Press Release)
A team at Harvard has developed a 1.65-gram robot capable of swimming and walking underwater. (Engadget)
Korean telecommunications company KT unveiled SKYSHIP, a concept for a large blimp that could serve as a communications center for teams of search and rescue drones and ground robots. (Press Release)
After extensive simulated and subscale testing, U.S. startup Aergility is commencing test flights of a full-scale prototype of its ATLIS vertical take-off and landing cargo drone. (New Atlas)
The Belgian Navy has completed sea trials of the Schiebel Camcopter S-100 helicopter surveillance drone. (Jane's)
State-owned group Aviation Industry Corporation of China carried out the maiden flight of the Yaoying-2, a long-endurance surveillance and strike drone also known as the Air Sniper. (South China Morning Post)
Drones at Work
Greenpeace activists in Lyon, France crashed a drone into a nuclear power plant to highlight the facility's vulnerability to attack. (Defense News)
France's justice minister has said that drones were spotted flying over the Reau prison weeks before the notorious inmate Redoine Faid escaped the facility in a helicopter. (Associated Press)
The Russian Ministry of Defense is establishing a unit dedicated to countering adversary drones. (iHLS)
A team of scientists is using unmanned undersea vehicles to assist in the search for fragments of a large meteorite that crashed into the Pacific Ocean near the coast of Washington State. (The Seattle Times)
The Wichita Police Department in Kansas is purchasing a drone for emergency operations in the city. (The Wichita Eagle)
A team from San Diego State University is using drones equipped with lidar sensors to study the San Andreas Fault. (Unmanned Systems Technology)
The Lithuanian Ministry of National Defense has approved new regulations that will establish a permission process for commercial drone flights over military areas. (Air Force Technology)
The city of Leominster in Massachusetts is deploying drones to search for two lambs that went missing while grazing. (Leominster Champion)
Firefighters working on the West Valley Fire in Utah had to suspend air operations temporarily after a drone was spotted flying in the area. (St. George Spectrum & Daily News)
The Contra Costa Sheriff's Office in California used a drone to surveil a rally at an immigrant detention facility. (East Bay Express)
Police in Westfield, Massachusetts are investigating a series of incidents in which a drone was seen hovering outside the windows of private residences. (MassLive)
The U.S. Federal Aviation Administration has granted Yamaha's Fazer crop-spraying drone an exemption for agricultural operations. (Ag Pro)
Industry Intel
The U.S. Air Force awarded Rolls-Royce a $420 million contract for maintaining and repairing the engines of the MQ-4C Triton and RQ-4 Global Hawk surveillance drones. (UPI)
The U.S. Air Force awarded George J. Kostas Research Institute for Homeland Security a $977,075 contract for work on a drone detection and interdiction system. (FBO)
The U.S. Army announced that it intends to award several contracts for off-the-shelf drones that will be used to inform requirements for the Future Tactical Unmanned Aircraft System, a planned replacement for the RQ-7 Shadow. (FlightGlobal)
Taiwan's Coast Guard Administration awarded AVIX Tech, a Taiwanese drone manufacturer, a contract valued at $4.25 million for 20 AXH-E230RS rotary-wing drones. (Shephard Media)
Turkey has reportedly agreed to cooperate with Ukraine on a drone technology and transfer program. (Ahval News)
Vanilla Aircraft, a Virginia-based company that developed an ultra-long endurance drone, has been acquired by Platform Aerospace and another unnamed partner. (Aviation Week)
The U.S. Department of Interior has acquired solar-powered drones made by Silent Falcon UAS Technologies, part of a fleet of drones that will aid firefighters across the country. (Albuquerque Journal)
Commentary, Analysis, and Art
At the New York Times, Christine Hauser and Louis Lucero II write that some communities in the American west are replacing fireworks with drone shows as a way to lower the risk of forest fires.
At the Washington Post, Kirstjen M. Nielsen argues that the U.S. Department of Homeland Security requires more permissive laws in order to combat potential threats posed by drones.
In Defense & Security Analysis, Ash Rossiter explores the ways in which non-state actors have used drones to achieve tactical and strategic goals.
At Channel NewsAsia, Aqil Haziq Mahmud writes that the Singapore Navy is seeking to introduce a new warship that will host multiple unmanned air and sea vehicles.
In Bulletin of the American Meteorological Society, Gijs de Boer considers the roles that drones have played in Arctic research.
At the Atlantic Council, Nicola Johnson and Jessie Ilkson argue that more unmanned systems could help NATO address the variety of security threats it faces.
At the Kitsap Sun, Julianne Stanford looks at how a U.S. Navy base in Washington State is playing a critical role in the Navy's efforts to test unmanned undersea vehicles.
The Economist considers the various research efforts to develop drones that could accompany fighter jets.
At the Pine and Lakes Echo Journal, Travis Grimler looks at the ways in which the Crow Wing County Emergency Management Agency in Minnesota is using drones.
At Politico, Stephanie Beasley writes that the U.S. drone industry is becoming impatient as it waits for Congress to pass domestic new drone regulations.
At Task and Purpose, Jared Keller explains why Russia's Uran-9 unmanned ground vehicle never lived up to the hype.
In a two-part series at the From Balloons to Drones blog, Peter Layton looks back at the history of unmanned aircraft.
For updates, news, and commentary, follow us on Twitter.
[includeme file="tools/sympa/drones_sub.php"]