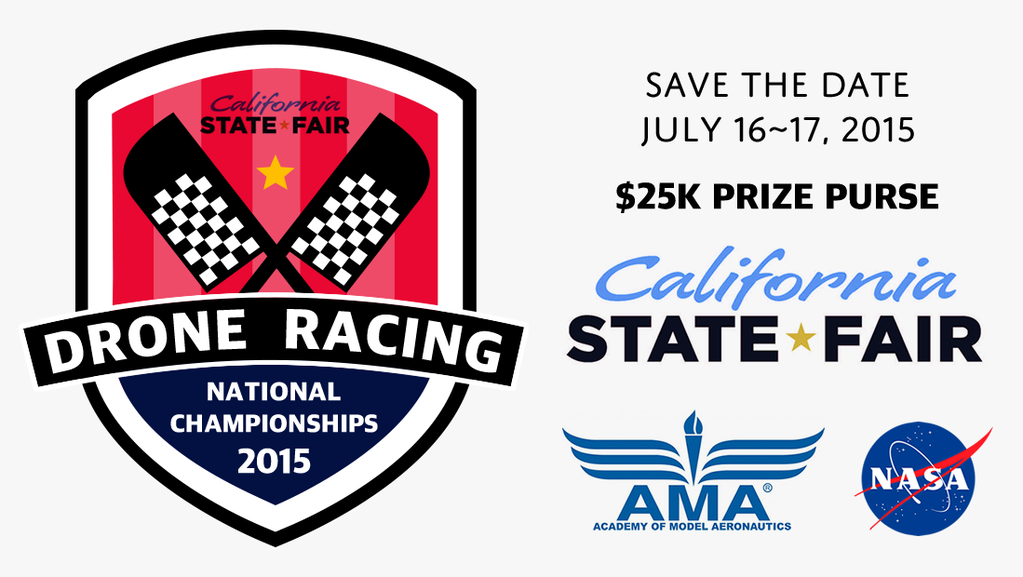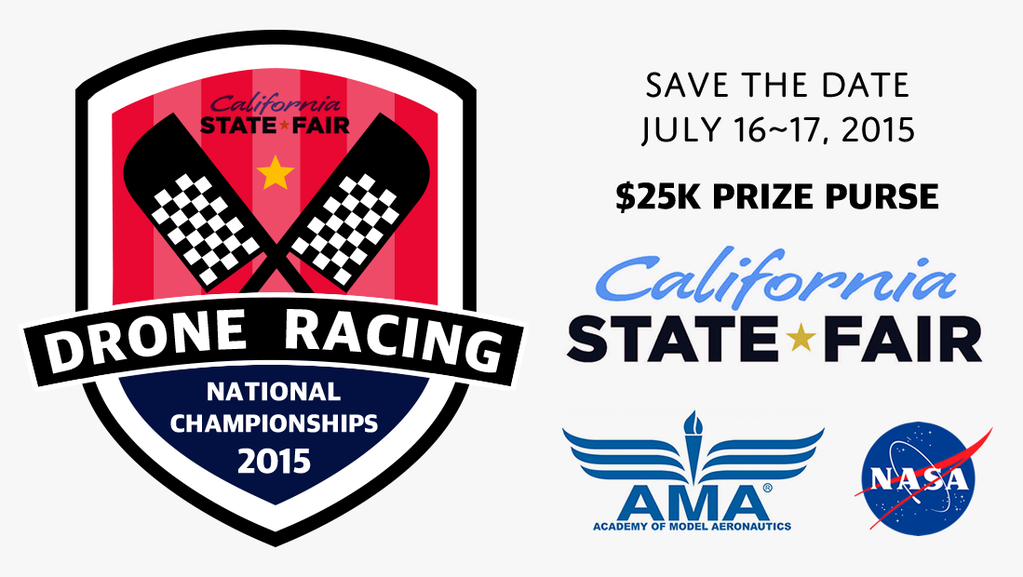 7/13/15 – 7/19/15
If you would like to receive the Weekly Roundup in your inbox, please subscribe at the bottom of the page.
At the Center for the Study of the Drone
Perhaps no other entrepreneur has done as much as Helen Greiner to bring robots into the mainstream of military and civilian life. Her first company, iRobot, developed the PackBot and Talon military ground robots—which transformed the way soldiers defused bombs in Iraq and Afghanistan—and the Roomba robotic vacuum cleaner, which has sold in the millions. With her new venture, CyPhy Works, she is hoping to develop flying robots for wide military and civilian use. In an in-depth interview, Greiner discusses her plans and predictions for the future, and tells us why she believes that drones will be a force for good.
News
A U.S. drone strike in Somalia reportedly killed at least two senior members of al-Shabab. The strike took place in Bardere, a town in the country's southwest that is one of the few remaining areas under militant control. (BBC)
Firefighting aircraft were grounded when five drones were spotted hovering above a blaze in southern California. The helicopters, carrying water to help battle the wildfire, were grounded for 20 minutes before returning to their mission. Drones have already interrupted firefighting efforts on at least four other occasions in southern California, a Forest Service spokesperson told Reuters.
The Wall Street Journal reports that the United States is in negotiations with North African countries about leasing a base for hosting drones and special operations forces. According to unnamed American military officials who spoke with the Journal, the Pentagon is seeking a base from which to launch operations against Islamic State-affiliated groups in Libya.
The U.S. Air Force will begin offering drone pilots cash bonuses if they decide to stay with the program. Pilots with at least six years experience will be eligible for bonuses that range between $75,000 to $135,000 depending on the length of the commitment. Next year, the Air Force will also begin diverting some newly trained pilots from manned aircraft programs to unmanned aircraft for short-term flight assignments in order to alleviate the pressure on current crews. (Stars and Stripes) For more drone pilot training and retention efforts, click here.
British Prime Minister David Cameron announced that his government will increase military spending and will prioritize funds for drones and special operations forces. "One of the things that we need is making sure that we have the drones, spy planes, and special forces," Mr. Cameron said in a speech at Royal Air Force base Coningsby. He also visited RAF Waddington, the heart of the U.K.'s drone operations. (BBC)
The Intercept reports that Boeing Insitu, a drone manufacturer, corresponded with Italian company Hacking Team about possibly outfitting a drone with a device that could infect nearby computers with malware. Emails detailing the collaboration were released earlier this month when a hacker attacked Hacking Team. For more on Boeing Insitu drones, click here.
The Federal Aviation Administration is investigating a video of a drone firing a semiautomatic handgun. Austin Haughwout, 18, reportedly built the drone with his father and filmed the video on their property in Clinton, Connecticut. The Clinton Police Department told NBC Connecticut that it was unlikely that any state laws were violated.
The South African Civil Aviation Authority issued its first commercial drone license. Nicole Swart, the new license-holder, already has an airline transport pilot's license, the highest level of pilot licensure in South Africa. (News24)
The Pakistani military shot down a drone that it mistakenly identified as an Indian military unmanned aircraft. It was later revealed that it was a DJI Phantom, a Chinese-made commercial hobby drone. (International Business Times)
Meanwhile, an Indian Air Force drone reportedly crashed in Rajasthan, a northwestern state that borders Pakistan. (Hindustan Times)
Commentary, Analysis, and Art
In an interview with Al Jazeera, Michael Flynn, a former general and leading intelligence official in the Obama administration, said that the use of drones for targeted killings is a "failed strategy."
The Rand Corporation published a report on how the Air National Guard might use military drones for domestic missions such as border surveillance.
In a congressional hearing, a senior official from the Department of Homeland Security admitted that the goals for its drone program were "unattainable". (Muckrock)
At the New Yorker, George Packer considers the essay "Violence All Around" by John Sifton, writing that Sifton believes that the idea of violence in the age of the war on terror is different from previous eras.
Just Security's Nathalie Weizmann considers the debate over whether there are, or should be, territorial boundaries to drone strike operations.
Also at Just Security, Matthew Spurlock surveys documents released by the CIA that contain details about the killing of Anwar al-Awlaki in a U.S. drone strike.
At the Financial Times, Geoff Dyer considers the implications of introducing robotic weapons into the military.
PBS Newshour reports on an Air Force-funded program at the University of Washington that studies how insects fly, potentially leading to the development of more advanced drones.
In the cover story for the July/August edition of the journal of the National Fire Protection Association, Jesse Roman considers how drones might aid emergency services operations.
At Al Monitor, Jean Aziz takes a look at what might have caused two recent drone crashes in Lebanon.
At Reuters, David Axe argues that the reliance on drones severely inhibits the air campaign against the Islamic State.
At the Guardian, Richard Norton-Taylor argues that the U.K. needs to publish the rules of engagement for drones and special operations forces.
The editorial board of the Las Cruces Sun-News argues that New Mexico is far behind other states in developing drone legislation.
At the Washington Post, Jenna Portnoy writes that pressure is building on the administration of Virginia Governor Terry McAuliffe to regulate drones.
Know Your Drone
The BBC takes a close look at the DoDAAM Super aEgis II, a South Korean autonomous gun turret.
A startup called Krossblade Aerospace Systems has developed a drone for delivery operations. (i-HLS)
British defense contractor Thales has signed an agreement with Poland to develop a military surveillance and reconnaissance drone based on the British military's Watchkeeper. (Flight Global)
Defence contractor Lockheed Martin, which produces a variety of military drones, has announced that it is buying helicopter manufacturer Sikorsky, which is developing large unmanned helicopters. (Bloomberg)
Aviation company Aerovel is ready to begin production of its Flexrotor vertical takeoff and landing fixed-wing drone. (Aviation Week)
Drones at Work
A company called Flirtey completed the first government-approved drone delivery in a demonstration flight in Virginia. (Wall Street Journal)
The Naval Postgraduate School in Monterey, California aims to set a world record by launching a swarm of 50 autonomous drones. (Monterey Herald)
The Organization of Black Aerospace Professionals is organizing a summer camp for youth to learn how to fly drones. (WREG Memphis)
In a report to Parliament, British Minister of Defence Michael Fallon writes that the U.K. is in a sharing agreement with the U.S. to fly the MQ-9 Reaper on missions over Iraq and Syria.
The first U.S. National Drone Racing Championship took place at the California State Fair grounds last week. Australian Chad Nowak took home the gold. (Quartz)
Firefighters in Evergreen, Colorado used a drone to observe a wildfire. (CBS Local)
Meanwhile, at a conference in Australia, a Tasmanian firefighting chief urged fire departments to adopt new technologies like drones. (ABC)
Pennsylvania's Mount Carmel Police Department received approval from the FAA to begin using drones for search-and-rescue and patrol missions. (The Daily Item)
Conservation groups are looking to use drones to combat illegal fishing around Costa Rica. (Tico Times)
BioCarbon Engineering, a U.K.-based startup, intends to use drones to fire canisters of seeds for reforestation. (Wired)