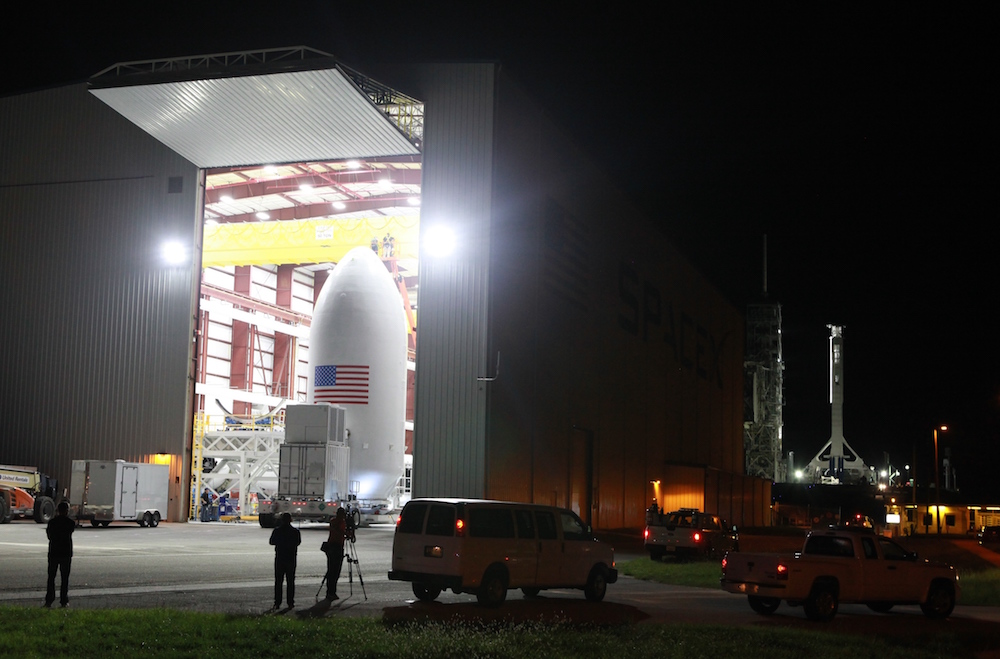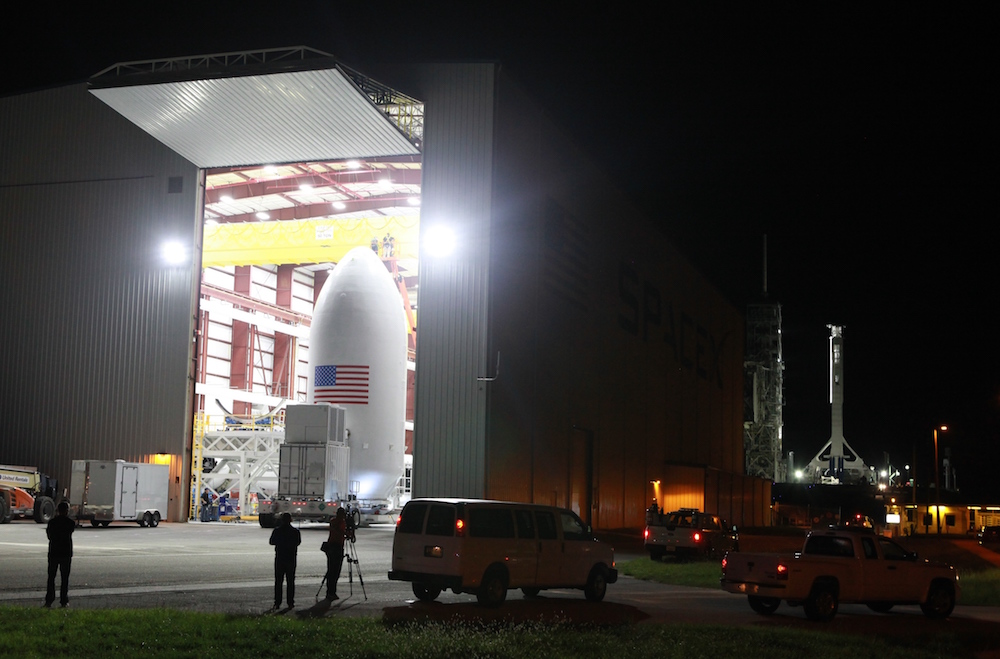 September 4, 2017 – September 10, 2017
If you would like to receive the Weekly Roundup in your inbox, please subscribe at the bottom of the page.
At the Center for the Study of the Drone
Ever since Amazon CEO Jeff Bezos unveiled, in 2013, his ambitious plan to use autonomous drones to deliver packages to customers, many have wondered how such a system could possibly work in the real world. In a new report, we survey the more than 60 drone delivery system patents that Amazon has been awarded in recent years in order to provide a comprehensive portrait of how the company intends to make drone delivery a reality.
In an interview for iNews, Center for the Study of the Drone co-director Arthur Holland Michel discusses the growing concerns around the use of drones by terror groups.
News
France will arm its fleet of MQ-9 Reaper drones to support counter-terrorism operations in West Africa. In a speech on Tuesday, Defense Minister Florence Parly said that the armed drones are necessary to pursue Islamist militants in the Sahel. France has based five Reapers in Niger and is slated to receive six more drones in 2019. (Reuters)
SpaceX launched the Air Force's X-37B Orbital Test Vehicle unmanned space plane from NASA's Kennedy Space Center in Florida. The 29-foot-long unmanned spacecraft is a reusable test platform for space-based technologies and serves in a number of classified roles. It is on its fifth space mission. (Washington Post)
The International Civil Aviation Organization will reportedly seek to establish a single global drone registry in the coming years. According to Reuters, the registry is part of an effort by the United Nations' aviation agency to establish some commonality between different regulatory frameworks that are being implemented in the U.S., Europe, and China. The ICAO will propose the registry at the Global Aviation Security Symposium in Montreal later this month.
Commentary, Analysis, and Art
A report by the U.S. Government Accountability Office found that the Navy's approach to acquiring the MQ-25 Stingray aerial refueler drone "generally looks sound." (GAO)
At Wired, Aarian Marshall looks at how Houston is a test case for drone users seeking to provide aid in the wake of a disaster.  
At Bloomberg, Alan Levin writes that drone hobbyists are disrupting the work of drone first responders in Houston.
A survey by Munich Reinsurance America has found that while most risk managers feel that commercial drone usage will become common practice, many are still hesitant to use drones. (Insurance Journal)
At NewscastStudio, Eric T. Ringer offers media companies a guide to hiring freelance drone pilots.
UN News explores the potential for drones to contribute to United Nations humanitarian operations.
At the Bulletin of Atomic Scientists, Michael Horowitz considers the consequences of drone proliferation among militant organizations.  
Meanwhile, at McClatchy, Tim Johnson looks at the potential for terrorist groups to equip drones with dirty bombs.
Speaking at the Defense News conference, the U.S. Air Force's Kenneth Bray discussed the central role that data management will have in designing the next drone. (Defense News)
At Reuters, Irene Wang looks at how the introduction of drone regulations in China has encouraged drone users to obtain certifications.
At MIT Technology Review, Will Knight writes that drones and AI are making it possible to automate much of the industrial inspections process.
At Wired, Rhett Allain considers the physics underpinning flying hammock drones.
At IEEE Spectrum, iRobot CEO Colin Angle discusses privacy concerns around the ways that home robots collect and retain data.
At the Long War Journal, Amir Toumaj looks at how recent videos published by Iran's Islamic Revolutionary Guard Corps appear to publicize Iranian drone strikes in Syria.
At Defense One, Patrick Tucker writes that the CIA has 137 pilot projects involving artificial intelligence.
Know Your Drone
The U.S. Defense Advanced Research Projects Agency is looking to develop an inexpensive drone armed with air-to-air missiles that can be launched from the wing of a jet fighter. (Popular Mechanics)
Technology firm SRI International has developed a system to control its Taurus ordnance disposal unmanned ground vehicle with a virtual reality system. (Wired)
British defense firm BAE Systems unveiled the Ironclad, an unmanned ground vehicle that can be used to evacuate wounded troops from the battlefield. (The Telegraph)
In a demonstration, the U.S. Army conducted a simulated operation in which manned tanks collaborated with a range of unmanned ground vehicles. (Unmanned Systems Technology)
And a hobbyist in Ohio has built a small fixed-wing drone out of tortillas. (TechCrunch)
Drones at Work
The American Red Cross announced that it will operate a data collection drone in the response to the aftermath of Hurricane Harvey as part of a test to evaluate the potential for drone use in other disaster response efforts. (Reuters)
The Maricopa Police Department in Arizona has obtained approval to use a drone for tactical operations. (ABC 15)
The Civil Aviation Authority of Singapore announced that it plans to implement a ban on drone use over this year's F1 grand prix in the city. (Channel News Asia)  
The Spokane Fire Department in Washington has acquired its fourth drone for emergency response operations. (The Drive)  
Police in Vermillion, South Dakota used an unmanned ground vehicle to end a standoff with an escaped inmate from a nearby jail. (Yankton Daily)
The California Bureau of Cannabis Control has banned the use of drones and other unmanned vehicles to deliver marijuana in the state. (Ars Technica)
The number of drone operators in the U.S. with Part 107 certification has surpassed 60,000. (Aviation Today)
Industry Intel
Airobotics, a Tel Aviv-based company that makes industrial drones, raised $32.5 million in a Series C round led by BlueRun Ventures China, Microsoft Ventures and OurCrowd.com. (Law360)
Betterview, a San Francisco-based company, raised $2 million in funding to provide software for analyzing drone footage to insurance companies. (TechCrunch)  
Poland's WB Group will provide Ukraine with the Warmate, a loitering munition with a range of 12 kilometers and a high explosive payload. (Jane's)
The U.S. Navy awarded Insitu a $21 million contract for spare and sustainment parts for the RQ-21A Blackjack. (DoD)
France's Safran will reportedly begin offering the Patroller medium tactical drone for export by the end of 2017. (La Tribune)
For updates, news, and commentary, follow us on Twitter.
[includeme file="tools/sympa/drones_sub.php"]