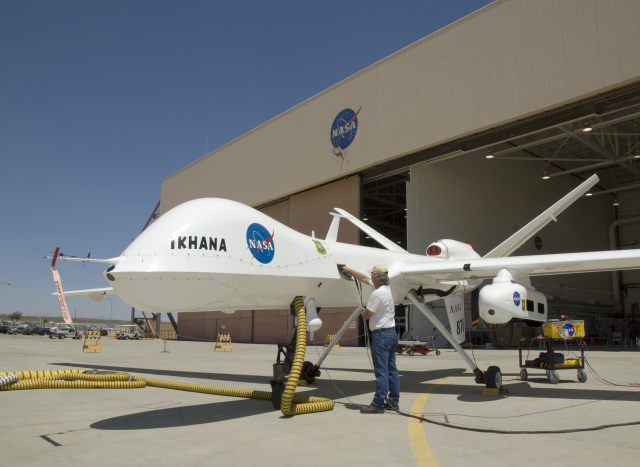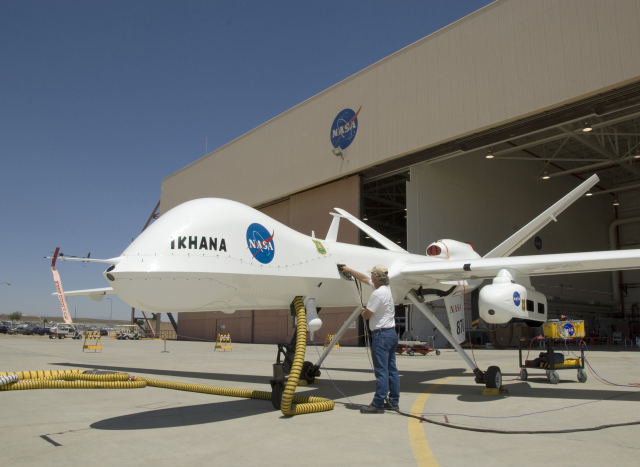 9/21/15 – 9/27/15
If you would like to receive the Weekly Roundup in your inbox, please subscribe at the bottom of the page.
At the Center for the Study of the Drone
One year ago, the British Parliament authorized military intervention against the Islamic State. We have dived into the Royal Air Force's reports of its engagements in Iraq and Syria to examine the role that armed drones are playing in the conflict.
News
A possible U.S. drone strike reportedly killed two individuals in Yemen's eastern Marib province. The drone targeted a vehicle that was carrying two al-Qaeda officials, according to local officials who spoke with Agence France-Presse.
Russia has started flying drone surveillance missions in support of the Syrian military. The missions are part of a broader Russian military buildup in Syria that includes manned fighter aircraft and mechanized ground forces. Satellite photos have revealed large Russian deployments to Syria's eastern Latakia region. (Reuters)
New Zealand's Civil Aviation Authority is investigating an incident in which a drone reportedly flew close to a commercial airliner. The crew of an Air New Zealand Airbus A320 said they spotted the drone pass near the airliner at 6,000 ft. The CAA prohibits drone operators from flying above 400 ft. (Stuff.Co.Nz)
Two Green Party parliamentarians in the United Kingdom are seeking a judicial review of Prime Minister David Cameron's authority to order drone strikes against British citizens. The challenge, which is assisted by London-based human rights advocacy group Reprieve, was announced in response to the targeted killing of two British citizens fighting for ISIS in Syria. (BBC)
Meanwhile, a Somali man is pursuing legal action against the U.S. and German governments for an alleged U.S. drone strike that killed his father. The plaintiff, who is currently identified only by his initials "CD," claims that his father, a camel herder, had no ties to the Al Shabaab militants who were the intended targets of the strike. The case is being brought forward by the Open Society Justice Initiative. (The Guardian)
Los Angeles will pursue charges against a man for flying a drone too close to a police helicopter. City attorney Mike Feuer announced that Martin Sheldon, 57, will be charged with obstructing a peace officer. He faces up to $1000 in fines and up to a year in jail. "Using a drone to interfere with a police investigation places our officers and the public at serious risk," Feuer said in a statement. (Los Angeles Times)
Meanwhile, three men have been indicted in Maryland for using a drone to smuggle contraband into a prison. Prosecutors in Allegany County have charged Thaddeus Casimir Shortz, 25, and Keith Brian Russell, 29, with 39 counts including drug possession and attempted distribution. Charles Westley Brooks, 43, an inmate at the Western Correctional Institution, was also charged. (Washington Post)  
A panel of aviation experts at the Radio Technical Commission for Aeronautics submitted recommendations to the Federal Aviation Administration on standards for large unmanned aircraft in the National Airspace System. The FAA-back organization's suggestions could lead to regulations allowing drones weighing more than 55 lbs. to fly in domestic airspace. (Wall Street Journal)
The Defense Advanced Research Projects Agency has dropped defense company AeroVironment from a project to build a new drone. Beginning in 2013, DARPA had contracted AeroVironment to develop a medium-altitude, long-endurance drone for the U.S. Navy. The company's stocks sank 4.7 percent following the announcement. (LA Business Journal)
Commentary, Analysis, and Art
The Economist takes a broad look at "the Drone Age," and considers how it will continue to evolve.
At Gizmodo, Matt Novak describes how the remote sensing systems that were used during the Vietnam War were also used to surveil the U.S.-Mexico border.
At MarketWatch, Sally French writes that federal regulators are facing difficulty developing regulations for drones and driverless cars.
At the Daily Beast, Nancy A. Youssef writes that Pentagon officials worry that Russian drones and manned aircraft are helping Bashar al-Assad locate other rebel targets besides ISIS militants.
NPR's Planet Money takes a look at how humans react to machines that are automated.
At Just Security, Kate Martin argues that the U.K.'s legal reasoning for the drone strike that killed two British citizens differs starkly from U.S. justifications.
At the Wall Street Journal, Rep. Duncan D. Hunter argues that unless the U.S. provides Jordan with MQ-9 Reaper drones to fight ISIS, the Jordanian government may buy drones from other countries.
At Lawfare, Jillian Schwedler argues that the U.S. targeted killing program has not been strategically effective in Yemen.
Know Your Drone
NASA announced that it has completed the third phase of testing for a sense-and-avoid system for large unmanned aircraft. The tests included more than 200 live scenarios in which NASA's Ikhana drone detected and averted a possible collision with another aircraft. (Unmanned Systems Technology)
Defense contractor General Atomics is developing various upgrades for its MQ-9 Reaper medium altitude drone that could allow it to be used in maritime environments as well as domestic airspace. (Flightglobal)
Meanwhile, General Atomics is researching ways to equip its Avenger drone with a 150-kilowatt laser. (Defense One)
The Iranian military has announced that it has developed a new surveillance and reconnaissance drone capable of staying aloft for up to six hours. (Military Times)
The U.S. Army has announced that it is exploring ways to modify its bomb disposal robots so that they could be used to drag wounded soldiers from the battlefield. (Defense Systems)
An unnamed Latin American country has placed a $70 million order with Israeli contractor Elbit for its Hermes 900 military drone. (Flightglobal)
Egypt has signed an agreement with French defense contractor Sagem to build a number of Patroller medium-altitude reconnaissance drones for the Egyptian military. (IHS Jane's 360)
Drones at Work
The National Football League received permission from the FAA to fly drones. It will be the first major American sports league to operate drones. (Verge)
Energy companies in Texas are using drones to inspect oil production facilities. (San Antonio Express-News)
A drone was used to film Hungarian officials erecting a border fence intended to keep out refugees. (YouTube)
Members of Critical Engineering have launched an "aerospace probe," a balloon that is designed to detect radio data emitted by drones. (Wired)
A fisherman in Florida used a drone to capture footage of a swarm of hundreds of sharks off the coast of Destin. (Patch.com)
A candidate for office in Canada's Vancouver Island used a drone to fly a campaign banner over drivers stuck in traffic. (CTV News)
For updates, news, and commentary, follow us on Twitter.
[includeme file="tools/sympa/drones_sub.php"]