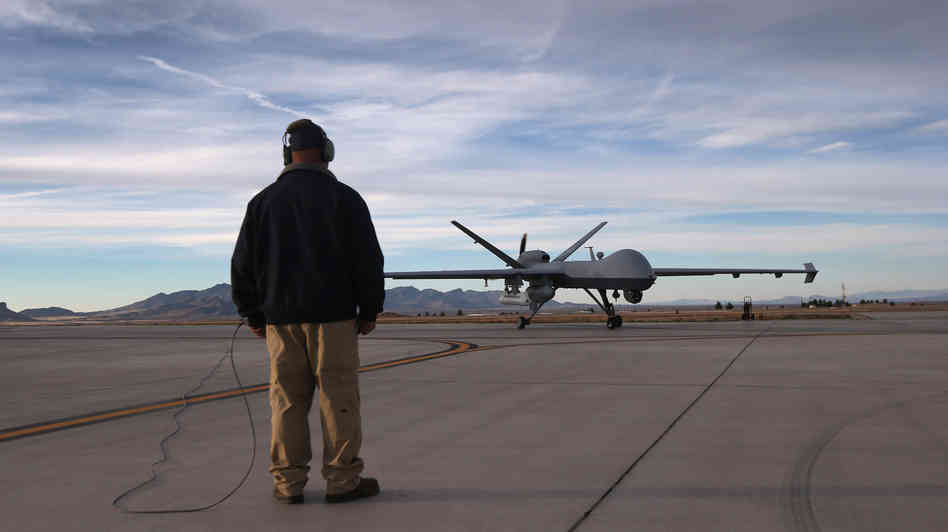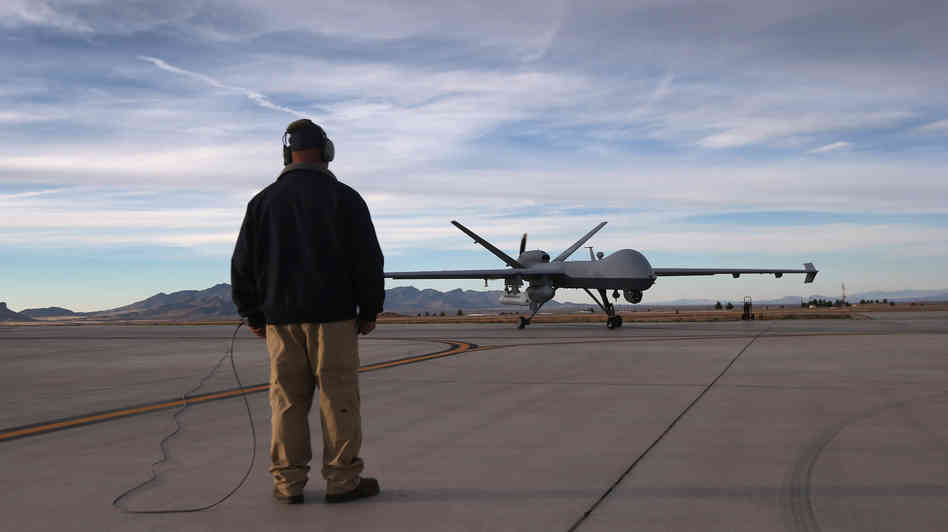 If you would like to receive the Roundup in your inbox, please subscribe below. 
News
According to a new report, the Justice Department has spent nearly $5 million on drones for a number of federal agencies and police departments since 2006. The report by Michael Horowitz, the Justice Department's inspector general, shows that the FBI alone has spent $3 million, and that $1.26 million has been awarded to different police stations and non-profit organizations. The Horowitz report calls for the formation of a working group to examine whether there are differences between manned and unmanned surveillance aircraft. (CBS News)
The Electronic Frontier Foundation has obtained a list of 500 instances in which the Customs and Border Protection agency has leased out its drones to other agencies over a three-year period. According to the list, the Justice Department and its associated law enforcement bureaus have used CBP drones over 100 times, contradicting a claim in Horowitz's report. (Electronic Frontier Foundation)
At the U.N. General Assembly, the Pakistani Prime Minister Nawaz Sharif made a renewed call for the U.S. to end its drone strikes in Pakistan. (The Nation)
Three militants were killed in a drone strike in Pakistan on Sunday. The strike occurred in a village called Miranshah, a known place of refuge for members of the Taliban-affiliated Haqqani network. (Agence France Presse)
Military officials in several African nations have expressed interest in drones. Ugandan Colonel James Birungi told the Journal, "Controlling the borders, the arms trafficking … We have seen that this equipment can do all that for us." (The Wall Street Journal)
The American defense contractor Northrop Grumman greatly increased its lobbying contributions to lawmakers in a concerted effort to prevent Congress from slashing funding for the Global Hawk drone, a high-altitude unmanned surveillance aircraft, according to reporting by Bloomberg News. Northrop Grumman spent $1.3 million in campaign donations during the first six months of this year, up from $372,000 in 2012.
Three days after Bloomberg reported on Northrop Grumman's lobbying efforts, the Department of Defense announced that it has placed a $114 million order for three more Global Hawk drones. (Reuters)
After pressure from students and campaign groups, the University of Edinburgh has withdrawn from a $1.9 million investment in Ultra Electronics, a company that makes navigation systems for American Predator and Reaper drones. (The Guardian)
American drone operations in Djibouti have been relocated from Camp Lemmonier to a remote airstrip far from the nation's capital. Djiboutian government officials have expressed alarm at the number of accidents that have occurred involving unmanned aircraft and worried that a drone might collide with a passenger plane. Camp Lemmonier is the major American counterterrorism base in the Horn of Africa. (Washington Post)
3D Robotics, a company led by DIY Drones founder Chris Anderson, has raised $30million to expand the company's operations and establish a new office in San Francisco, California.  "Our goal is to deliver something that can help people not just get a kick out of drones, but use them to make money," Anderson said. (The Verge)
The University System of Maryland, Rutgers University and Virginia Tech have come together to make a joint bid for one of six FAA drone development and testing sites. (Richmond Times-Dispatch)
Commentary, Analysis and Art
The Bureau of Investigative Journalism has launched a project called "Naming the Dead" to research and publish the names of individuals killed in American drone strikes in Pakistan.
A leaked British Ministry of Defense study argues that public resistance to the UK's involvement in foreign wars could be allayed with increased investment in drones, military contractors and special forces. (The Guardian)
In Foreign Policy Magazine, three executives from the Center for New American Security argue that China is encouraging a dangerous race among Asian nations to develop drones. "The introduction of indigenous drones into Asia's strategic environment — now made official by China's maiden unmanned provocation — will bring with it additional sources of instability and escalation to the fiercely contested South and East China Seas," wrote Shawn Brimley, Ben FitzGerald, and Ely Ratner.
In response to Brimley, FitzGerald, and Ratner, James R. Holmes considers the volatility that drones could introduce into the strategic situation in Asia. "In effect [drones] dare you to escalate. You can either lodge a diplomatic protest, which could prove ineffectual, or act forcefully to remove the threat," writes Holmes.
In an interview with Satellite Magazine, Noam Chomsky argues that the global drone strike campaign is one reason why "The foundations of civil law are simply being torn to shreds."
On the Geographical Imaginations blog, Derek Gregory discusses the upcoming documentary film about drone strikes in Pakistan, Wounds of Waziristan.
Know Your Drone
Julie Carpenter, a researcher at the University of Washington, found that military robot operators are likely to become emotionally attached to their robots. Carpenter, who interviewed soldiers who have spent time operating robots in active duty, discovered that soldiers will often feel sad when their robots are destroyed, which raises concerns about whether soldiers will become reluctant to put their robots in harm's way. (WTMA)
Iran has unveiled a new weaponized drone. The Shahed-129 can carry a payload of up to eight bombs or missiles and has a range of 1,700 km. According to Israel Hayom,  Iranian Revolutionary Guard chief Maj. Gen. Mohammad Ali Jafari called Shahed-129 "Iran's most strategic unmanned plane." (Defense Update)
According to a report by Europol's European Cybercrime Centre and the International Cyber Security Protection Alliance, drones will be highly susceptible to cyber attacks from civilian and state actors. (The Telegraph)
Japan is developing a new air traffic control system that will manage both manned and unmanned air traffic. (Global Post)
Photo: A Predator drone operated by the Customs and Border Protection agency at Fort Huachucha, Ariz. Retrieved from NPR News. John Moore/Getty Images.