By Dan Gettinger
On April 2, 2014, Army Specialist Ivan Lopez opened fire on his colleagues at Fort Hood, Texas, killing three people before turning the gun on himself. The mass shooting, the second at Fort Hood in the past five years, focused attention nationwide on the difficulties that U.S. veterans face in the twilight of the post-9/11 wars. Particular attention has been paid to the mental and emotional health of veterans. Despite having never been in combat during his deployment to Iraq, after returning to the United States, Lopez was reportedly seeing a psychiatrist and was being evaluated for post-traumatic stress disorder (PTSD). Whereas it was once assumed that PTSD and other psychological conditions stemming from war time were related to seeing combat, increasingly, health professionals are finding that there is less evidence of a direct correlation. Rather, medical personnel and veterans are finding that the effects of these lengthy conflicts on a volunteer force are somewhat different from the effects of previous wars. The mental and emotional challenges faced by the pilots and operators of drone aircraft offer one example of the burdens of war in our time.
A recent poll conducted by the Washington Post and the Kaiser Foundation found that more than half of the veterans of Iraq and Afghanistan, while proud of their service, said they were worse off mentally and physically than they were before their deployment. In fact, 31% of those surveyed said that their mental health was worse after being deployed, and half of those surveyed reported knowing at least one service member who has committed suicide. Yet, despite the high proportion of those who said they were worse off, only 13% said that they were seriously injured in combat. A 2013 study by The Journal of the American Medical Association on the risk of suicide among current and former members of the military refuted the assumption that there was a greater risk of suicide among those who had been deployed in theater or experienced combat. Instead, the study found that risk factors among military personnel were not all that different from those found in the civilian world. "Perhaps it's not being deployed so much as being in a war during a high-stress time period," Dr. Nancy Crum-Cianflone, an investigator who contributed to the study, said in an interview with the New York Times. The 2013 study and the recent poll reflect that the rise in mental and emotional difficulties among service members is far more complex than is often imagined and is not necessarily related to direct experiences of combat.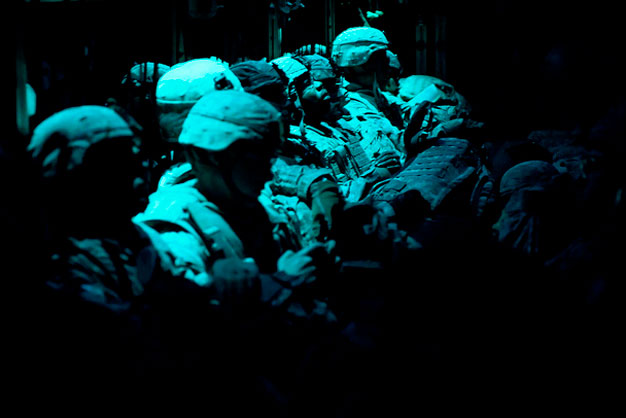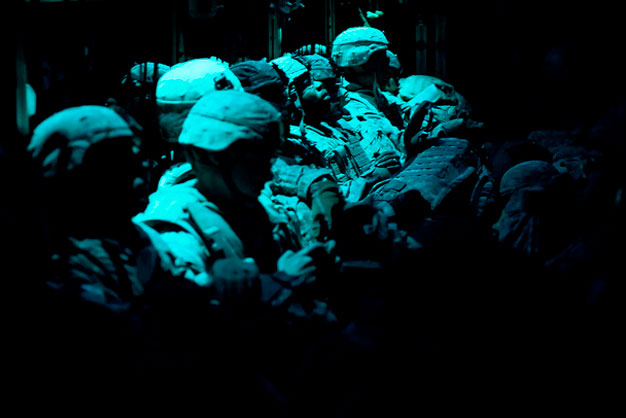 Part of a growing body of literature and research examines the burdens these conflicts have placed on service members. One consideration is that the wars in Iraq and Afghanistan, unlike previous lengthy conflicts, have relied on a small volunteer force. According to the Defense Manpower Data Center, in 2011, nearly half of the 2.2 million veterans of Iraq and Afghanistan had been deployed more than once. The crews of drone aircraft are not immune to the stresses that multiple wars have placed on the American military. Indeed, over the past several years, a number of medical studies have emerged that examine the mental and emotional health of drone crews. While there are a number of factors that are unique to the situation of drone operators, the stress that results from a high operational tempo features prominently in each of these reports.
The U.S. military experienced a staggering rise in the number of drones—or, remotely piloted aircraft (RPA)—during the first decade of the wars. In 2009, the Air Force reported training more pilots for drones than for manned aircraft.  In light of the increasing number of drone crews and the high demand placed on them, in 2008, the Naval Postgraduate School released a study of drone pilots and operators. The research found that the crews of the MQ-1 Predator drone were more likely to report high levels of fatigue than the crews of an other "high-demand/low-density" platform. The report cited "duration of being a shift worker, decreasing sleep quality, and impaired domestic relationships" as the main reason why over 50% of the pilots and operators surveyed were experiencing "levels of daily sleepiness which can be expected to adversely impact job performance and safety." The report suggested that the chronic fatigue among drone crews was a result of understaffing and the lack of recovery time for crews working night shifts.
A second report released a few years later by the School of Aerospace Medicine found that RPA crews remained at risk to "occupational burnout" and were at greater levels of "high operational stress" in comparison to Air Force service members in support or logistics jobs. This study examined levels of emotional exhaustion, cynicism, and low professional efficacy which, when combined, could result in an individual unable to complete tasks or relate to others, a condition commonly known as "occupational burnout." Among the 1,500 airmen surveyed, many cited the long hours (50+ among active duty), sustaining day and night operations, and the daily transition from military to civilian lifestyles—known as "combat compartmentalization"—as the main sources of stress. Like the study by the Naval Postgraduate School, this report found that the intense demand for aerial intelligence strained the manpower of drone crews. In a follow-up report published by NATO, the authors compared levels of stress among the crews of armed Predator and Reaper aircraft to those of the high-altitude surveillance Global Hawk drones. The crews of the unarmed Global Hawks were found to have higher emotional exhaustion (33%), cynicism (20.8%), and low professional efficacy (4.6%) than the crews of their armed counterparts.
A 2013 report by the Armed Forces Health Surveillance Center expanded on these studies. Whereas the previous two reports focused mainly on the occupational stresses of piloting drones, this study compared RPA crews to those of manned aircraft. The authors found that drone crews are at equal risk of mental health disorders as the crews of manned aircraft. "Remotely piloted aircraft pilots may stare at the same piece of ground for days… They witness the carnage. Manned aircraft pilots don't do that. They get out of there as soon as possible," said Jean L. Otto, a co-author of the study, in an interview with The New York Times. In addition to the possible reasons cited by previous reports, the newest study suggested that RPA crews face challenges that are unique to drones and "telewarfare." One such source of stress is the "social isolation during work, which could diminish unit cohesion and thereby increase susceptibility to PTSD." Whereas service members in combat theaters may depend on their unit for support, the individualized nature of piloting drones, combined with the stresses of shift work and the daily transition between war and peace, creates unique mental and emotional pressures for drone crews.


These same factors raise new questions regarding how individuals process the experiences of war. In 1948, Edward Shils and Morris Janowitz published "Unit Cohesion and Disintegration in the Wehrmacht in World War II," a landmark study on how soldiers cope with the stresses of war. Shils and Janowitz found that combat units operate as a primary social group similar to a family or neighborhood and are characterized by "intimate face-to-face association and cooperation." The German infantry units that remained intact during the last months of the war were those that had the greatest group solidarity and served the primary needs of each soldier. Isolation and the "pull of the civilian primary group"—family—served to weaken the resolve of soldiers and cause the disintegration of the unit. The function of platoon to company sized units in serving as that primary social group has long been represented, somewhat romantically, in popular literature and media as a "band of brothers."
Indeed, British historian John Keegan, in writing of the Battle of Waterloo in The Face of Battle, notes that exposure to danger served to strengthen unit solidarity by conveying to soldiers a sense of a shared burden. This feeling and that of comradeship is what the philosopher and Second World War veteran J. Glenn Gray in The Warriors: Reflections on Men in Battle called "one of the enduring appeals of battle" and "the essence of fighting morale." A cohesive military unit offers soldiers a degree of insulation and security, a fraternity at a moment when war segregates man from all that had to date defined him.
The crews of drone aircraft are, to a large degree, absent from this aspect of war. And yet, these service members live half of each day on a wartime rhythm in which they are required to make decisions that could mean life or death for those on the ground. In an interview with GQ, Brandon Bryant, a former drone pilot, recalled the atmosphere after a particularly traumatic event. "I kind of finished the night numb," said Bryant. "Then you just go home. No one talked about it. No one talked about how they felt after anything." The crews of drone aircraft are working in increasing isolation; not only from each other but from other members of the military and from the whole history and experience of combat, to which the "telewarfare" of today offers a remarkable contrast. As Dr. Peter Lee argues in "Remoteness, Risk and Air Crew Ethos," with the rise of remote operations, physical courage, the basis for air crew ethos since the First World War, has been replaced with an emphasis on moral courage and mental endurance.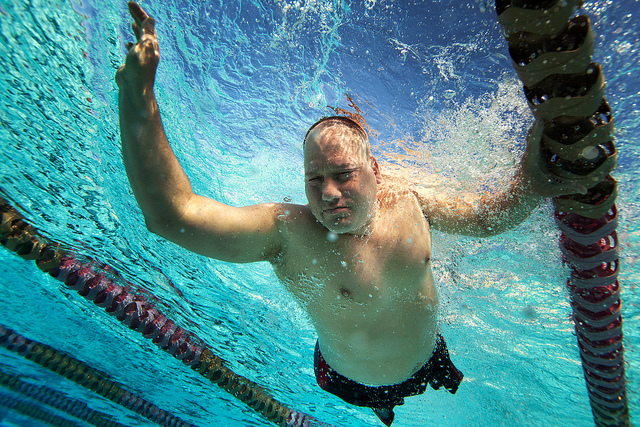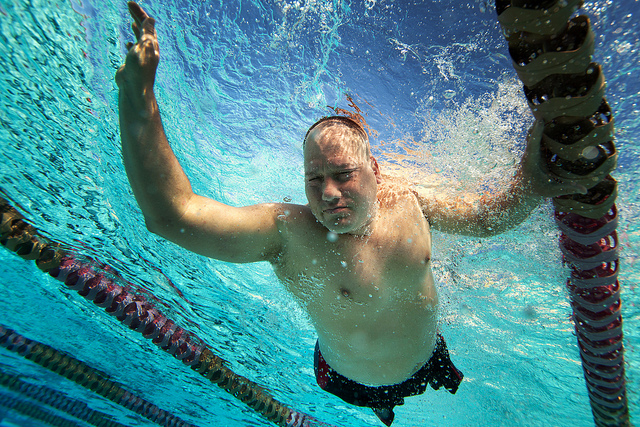 Health professionals and veterans are seeking alternative ways of understanding the effects of Iraq and Afghanistan to better reflect the realities of modern war. While PTSD is often associated with the experience of a physical threat, the term "moral injury" has recently been introduced to describe the psychological damage incurred by witnessing or being exposed to acts that violate an individual's conception of right and wrong. "[RPA crews] have more of an existential conflict," said Col. Hernando J. Ortega, an Air Force surgeon, at a 2012 event at the Brookings Institution. "It's more of a guilt feeling, perhaps, or a did I make the right decision?" Adopting the term moral injury is an effort to take a broader view of the long-term psychological impacts of the wars in Iraq and Afghanistan, one that is not couched in medical terms or the physical experience of a traumatic event. "Now, with moral injury, the – kind of the distinction that I think is so important now, it's not necessarily a medical issue anymore," said Tyler Boudreau, a former Marine, in an interview with NPR. "Now it's a social issue."
Jonathan Shay, a clinical psychologist who coined the term moral injury, emphasizes the importance of communities, particularly those comprised of veterans, in recovering from a moral injury. However, the crews of drone aircraft have few allies among other veterans. A proposed award for drone pilots was denounced by groups like The Veterans of Foreign Wars before the Pentagon cancelled it last year. One drone pilot interviewed by Mother Jones said that the RPA crews had begun calling themselves the "lost generation." What are the mental and emotional consequences of witnessing war remotely? Do the unique circumstances of drone crews compound the damage of a moral injury? To what degree is our society responsible for the deep psychological bruises incurred by thirteen years at war? "There was good reason for killing the people that I did, and I go through it in my head over and over and over," said Will, an Air Force officer and former RPA pilot, in an interview with the New York Times. "But you never forget about it. It never just fades away, I don't think — not for me."
[includeme file="tools/sympa/drones_sub.php"]