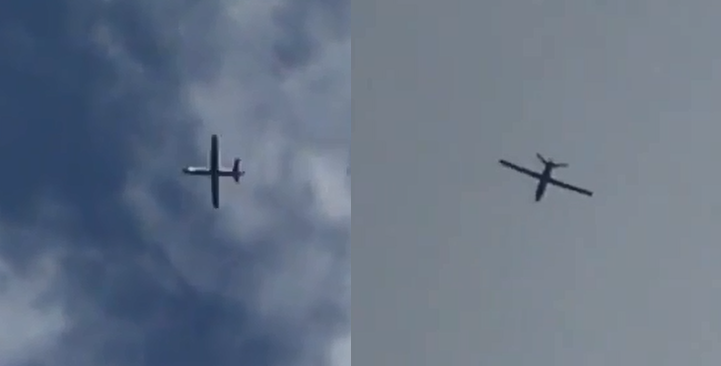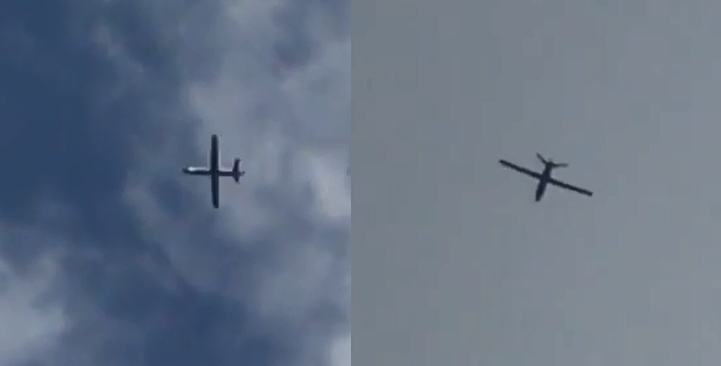 If you would like to receive the Weekly Roundup in your inbox, please subscribe at the bottom of the page.
At the Center for the Study of the Drone
If an autonomous drone does something harmful, who is responsible? If two driverless cars collide, who pays? These are the kind of riddles that Ryan Calo, one of the country's leading experts on the legal implications of domestic drones and robotics, thinks about every day. Read our in-depth Q&A.
KATSU is an artist and vandal. His work pushes the limit of what is possible to achieve in creating art and vandalism on the street. His newest creation is the graffiti drone, which is capable of creating tags on walls hundreds of feet high. In an exclusive interview with the Center for the Study of the Drone and Motherboard – VICE, KATSU describes his fascination with the drone, and reveals his plan to promote the use of the graffiti drone in cities worldwide.
News
According to a new documentary film, American Air Force drone pilots could be the ones flying the C.I.A.'s covert targeted killing missions in Pakistan. In "Drone," a film by Tonje H. Schei, a number of former Air Force drone pilots link the C.I.A. operations to the 17th Reconnaissance Squadron, a unit that is based at Creech Air Force Base in Nevada. The claim contradicts the widely held assumption that civilian contractors are piloting the C.I.A. missions. (The Guardian)
The Federal Bureau of Investigation arrested a Moroccan man who was allegedly planning on using drones to blow up a school and a government building. According to the FBI affidavit, bomb components were found in the home of Mehdi Semlali Fahti. Fahti, who initially came to the U.S. on a student visa, was arrested in Connecticut on charges that he lied on immigration papers and is currently being held without bail. (The Los Angeles Times)
In a letter to shareholders, Amazon CEO Jeff Bezos stated that he was serious about the proposed idea of using drones to deliver packages. Bezos dismissed critics of the idea, writing that the "Prime Air team is already flight testing our 5th and 6th generation aerial vehicles" and is designing the 7th and 8th generation models. (Wired)
Spain's airspace regulators set a nationwide ban on commercial drone use. In a five-page memo released last week, the State Agency for Aerial Safety wrote that ban was established to "[avoid] misunderstandings and possible incidents." The ruling comes just weeks after the Andalusian state government announced a plan to invest 4.5 million euro in a center for testing drones. (The Spain Report)
A group in Texas is fighting the Federal Aviation Administration on an order to stop flying drones in aid of search-and-rescue operations. Texas EquuSearch, a group that began using drones in 2006, responded to the FAA order–which was issued in February–with threats of legal action, writing that the regulatory body did not have authority to prohibit drone use. (The Wall Street Journal)
Commentary, Analysis and Art
Both sides in the Syrian Civil War are using commercially available drones to spy on each other. "It's a do-it-yourself robot battle over war-ravaged Syria," writes Jassem Al Salami at War is Boring blog.
At IEEE Spectrum, David Schneider wonders why the Federal Aviation Administration banned  drones that aid search-and-rescue operations.
At Forbes, John Goglia considers the appellate brief recently filed by the Federal Aviation Administration in the controversial case against drone pilot Raphael Pirker.
In the March/April edition of Foreign Affairs, Sarah Kreps and Micah Zenko argue that American dominance in unmanned aircraft is quickly fading and that the world must be prepared for drone proliferation.
Meanwhile, at Lawfare blog, Sarah Kreps wonders if drone proliferation is inevitable and what kind of international agreement would be required to prevent the spread of unmanned systems.
The RAND Corporation published a report on armed drones that seeks to temper some of the expectations that drones are a game changing technology in international security.
At Geographical Imaginations blog, Derek Gregory summarizes a recently published report by the Center of Naval Analyses on counting the civilian casualties of drone strikes.
At Fast Company, Neal Ungerleider examines how "big math" predictive analytics, when combined with information from drones, could be used to anticipate infrastructure problems.
Know Your Drone
The Defense Advanced Research Projects Agency is planning on converting old drones into mobile WiFi hotspot providers for troops in the field. (BBC)
A secret unmanned military spacecraft may never return to Earth, writes Kyle Mizokami at The Daily Beast.
At The Aviationist, David Cenciotti takes a look at new images of Iran's Shahed-129 UAV flying over Syria.
Also at The Aviationist, a new video demonstrating how hard it is to shoot down a drone with machine guns.
A researcher at MIT is developing a drone that can recharge its batteries by perching on power lines. (Business Insider)
At the San Diego Union-Tribune, Jeanette Steele explains the rise of the Triton drone, a high-altitude surveillance aircraft built by Northrop Grumman for the U.S. Navy.
Meanwhile, the British Ministry of Defence could replace its controversial Nimrod drone program with purchases of the American-made Triton drone. (The Telegraph)
For updates, news, and commentary, follow us on Twitter!