Imagery Update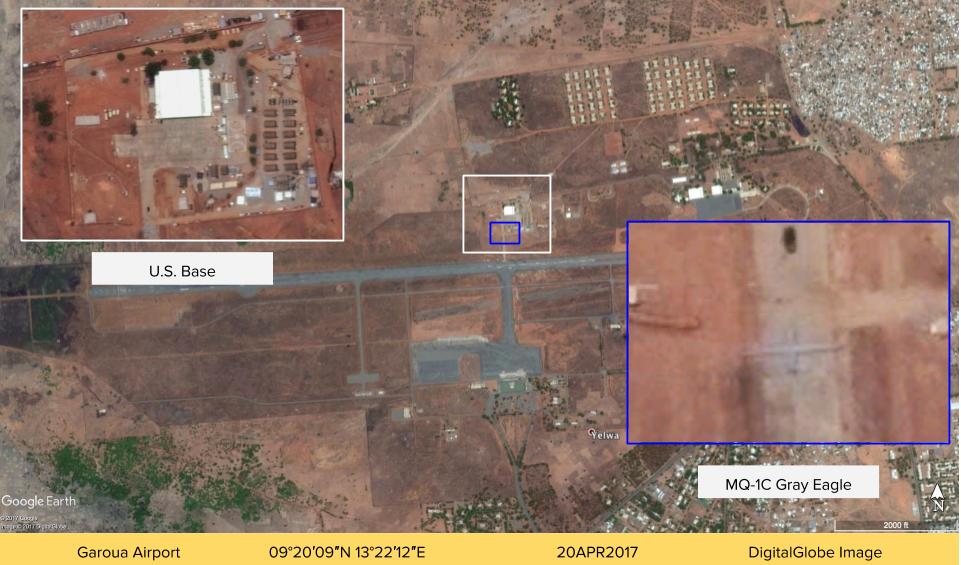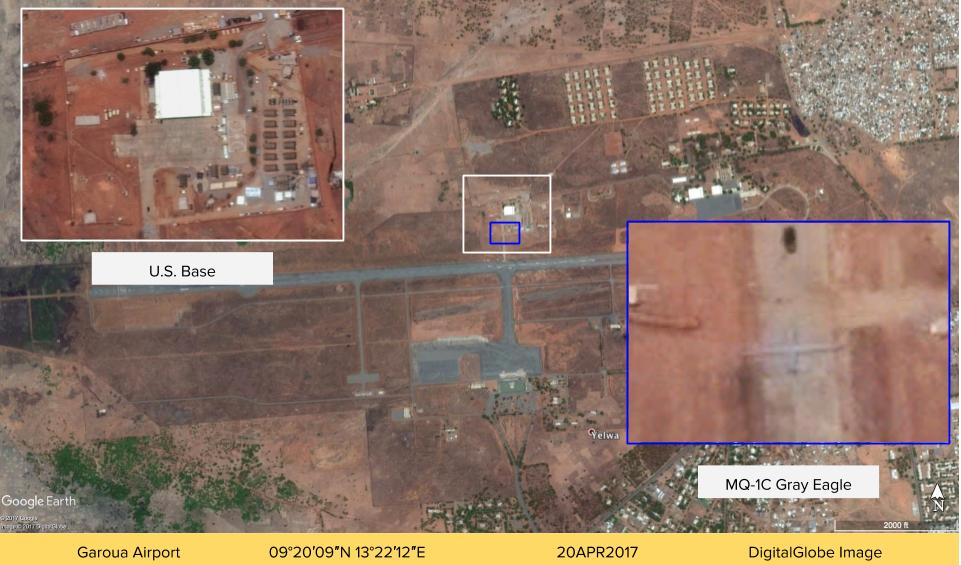 ---
By Dan Gettinger
Garoua, a city in northern Cameroon, lies along the Benue River approximately 30 miles east of the Nigerian border. Across the runway from the main terminal at Garoua International Airport sits a large white hangar. For years, there was little evidence of activity surrounding the hangar except the occasional deployment of a pair of Aermacchi MB-326 attack planes belonging to the Cameroonian Air Force. On October 15, 2015, the Obama administration notified Congress that it was sending 90 U.S. troops and Predator drones to Cameroon to help aid the fight against Boko Haram in Nigeria. That force would eventually be joined by an additional 200 troops. In an interview with Reuters, several unnamed U.S. officials said that the force was headed to Garoua. A satellite photo from November 4, 2015 appears to show the construction of a military base around that large white hangar that sits across the runway from the terminal. All the evidence suggests that it is a Predator base. This is the first photographic record of the newest addition to a network of American drone outposts that stretches across east and west Africa.
Although the Obama administration did not specify in October that Garoua was the intended location of the new drone outpost, the presence of American personnel there is no secret. At a press conference on November 5, 2015, U.S. Ambassador to Cameroon Michael Hoza told reporters that the "The Garoua population gave a hilarious and warm welcome to the troops." In a December 31 article, Cameroon Web reported that construction of the base in Garoua was nearly complete and that 120 of the 300 soldiers had already arrived. In a January 1 article, local Muslim youth leader Bouba Ahijo explained to Voice of America that although he had been told that the Americans would liberate them from the threat of Boko Haram, it remained unclear what they had achieved so far in Garoua. According to the New York Times, many of the 300 American military personnel to arrive in Cameroon will be special forces operators.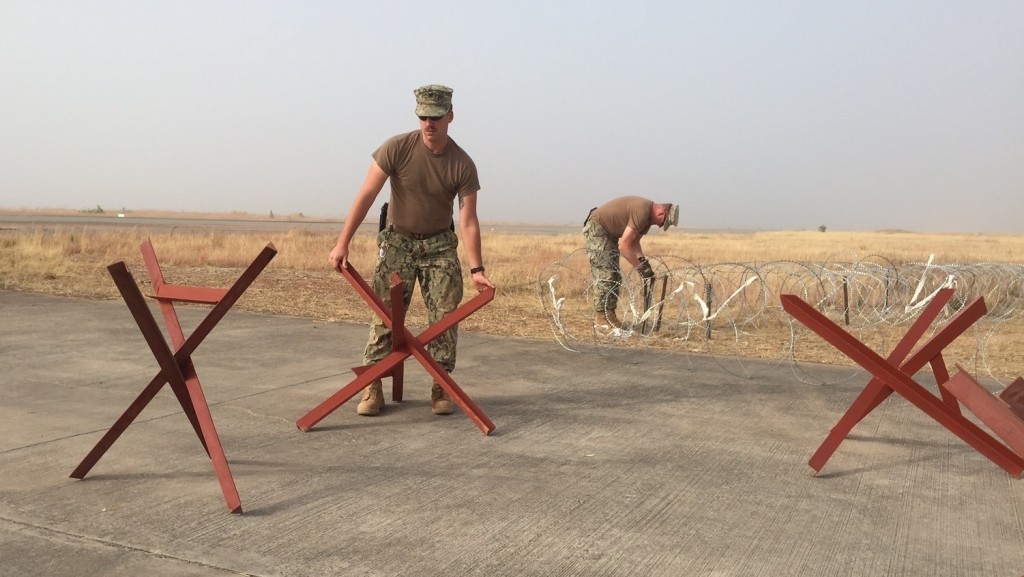 The DigitalGlobe satellite image from November 5 shows the area around the large hangar at Garoua International Airport bustling with activity, a sharp contrast to images from previous years. A new perimeter wall rings three sides of the hangar area and, in the bottom left corner, a construction vehicle can be seen erecting the final segments. To the right of the hangar are 14 new temporary Small Shelter Systems—32.5 feet long and 20 feet wide—to house the troops. In front of the hangar are a collection of shelters that likely provide work areas and could contain some of the command and control facilities for the drones. Of these, two small tents are set up on the apron, slightly separated from the others on the unpaved ground. These tents match the length of a Ground Control Station—25 feet—although they are about twice the width of a typical GCS.
The American troops had only recently arrived in Garoua when this satellite image was taken on November 5. Their primary mission is to provide intelligence, surveillance and reconnaissance capabilities to the multinational force that is dedicated to fighting Boko Haram. In recent years, numerous towns in Cameroon's Far North region have come under attack by the extremist group. A September 2015 report by Amnesty International found that civilians in northern Cameroon had suffered both from atrocities committed by Boko Haram and from a heavy-handed response by local security forces. In a statement to reporters in January, Cameroonian Minister of Communication Issa Tchiroma Bakary declared that Boko Haram was responsible for 315 raids and 32 suicide attacks that have killed 1,098 civilians in northern Cameroon since 2013. Tens of thousands more have been killed or displaced across the border in northern Nigeria. Cameroon pledged to increase its contribution to the multinational force fighting Boko Haram by 2,450 troops last August.
Before President Obama's October announcement, American special forces operators were already deeply involved in training their Cameroonian counterparts. In a July 20, 2015 ceremony, President Paul Biya of Cameroon presented an award to General Donald Bolduc, the commander of U.S. Special Operations Command in Africa, commending the American contribution to the fight against Boko Haram. The effort to train Cameroonian troops appears to be paying off. Earlier this month, a three-day raid on the Nigerian town of Goshi by Cameroonian special forces is reported to have killed 162 members of Boko Haram and destroyed bomb factories and weapons caches.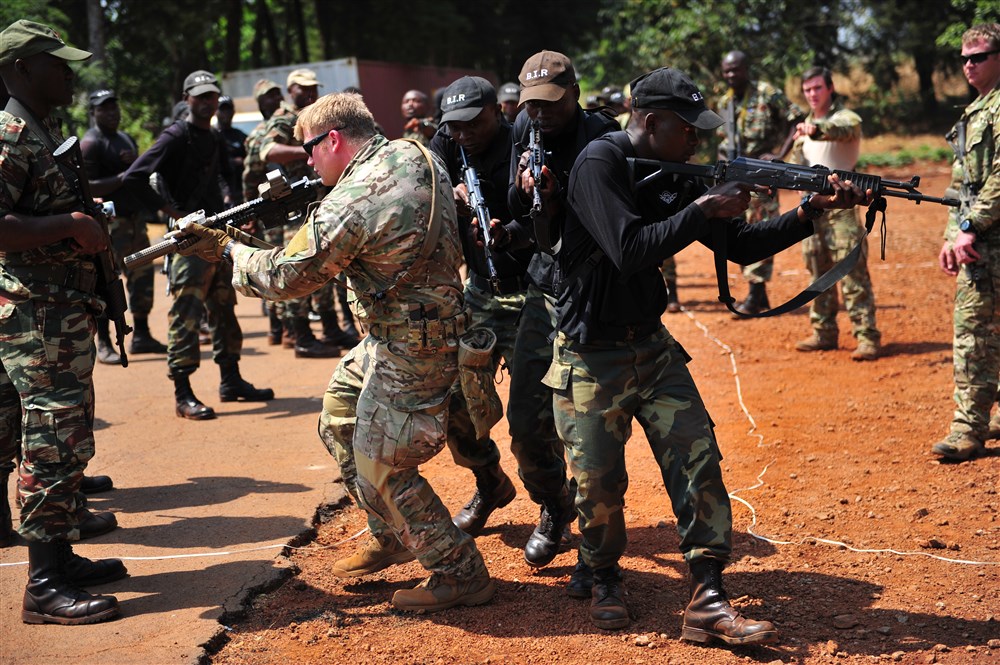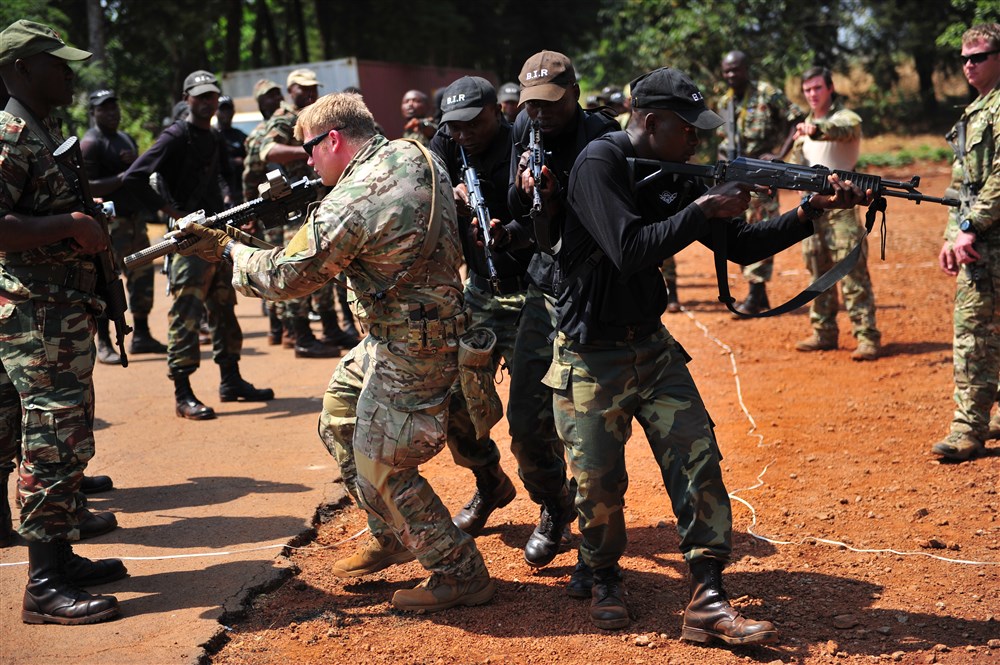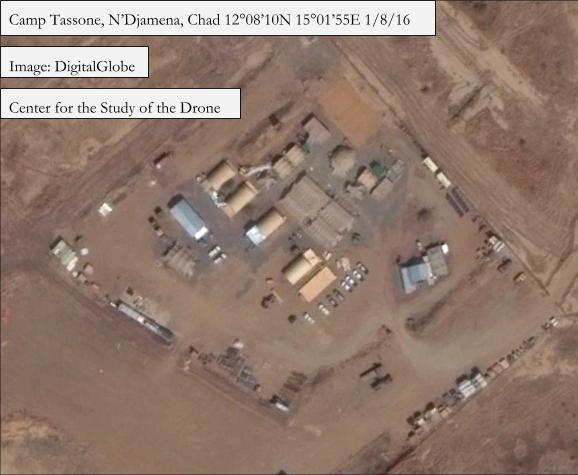 This is not the first time that drones have been deployed to the region, nor even the first time that drones have contributed to anti-Boko Haram efforts. In May 2014, the U.S. announced that it was sending a force of 80 personnel and a single Predator drone to Chad to try and help find the 250 schoolgirls who were abducted by the group. Although the Predator is believed to have since left N'Djamena, the American presence in Chad persists. In the center of N'Djamena International Airport, Camp Tassone remains a base for U.S. special forces troops under Africa Command. In March 2015, the site was host to an international special forces training exercise known as Flintlock.
Other drone deployments have contributed to broader counterterrorism efforts on the continent. On February 22, 2013, President Obama notified Congress that it had deployed additional troops to Niger, where they would support French forces conducting counterterrorism operations in neighboring Mali. The U.S. has outgrown its sprawling military base in Niamey, Niger and has started building a second drone base in Agadez, Niger, some 450 miles to the north in the Sahara. In east Africa, Chabelley Airfield in Djibouti remains a bustling drone hub serving operations in the Horn of Africa. In the FY17 budget proposal, the U.S. has allocated $10.5 million for upgrades to the base. Further south, the U.S. has plans to close the small drone outpost in Arba Minch, Ethiopia, from which American surveillance drones have collected intelligence on al-Shabab since 2011.
The new drone base in Garoua represents an escalation of the American effort to combat Boko Haram. It also reflects the dual special forces and drones combination that has become an increasingly popular American antidote to the spread of extremist groups like Boko Haram. These tools give the perception of a short-term, "light footprint" mission when in reality, bases like Arba Minch and Chabelley outlive the original intentions. While it is difficult to predict exactly how long the mission in Cameroon will last, if the other drone missions in Africa are any indication, it could be a while.
For more drone bases, click here.
For updates, news, and commentary, follow us on Twitter.
[includeme file="tools/sympa/drones_sub.php"][/fusion_text]