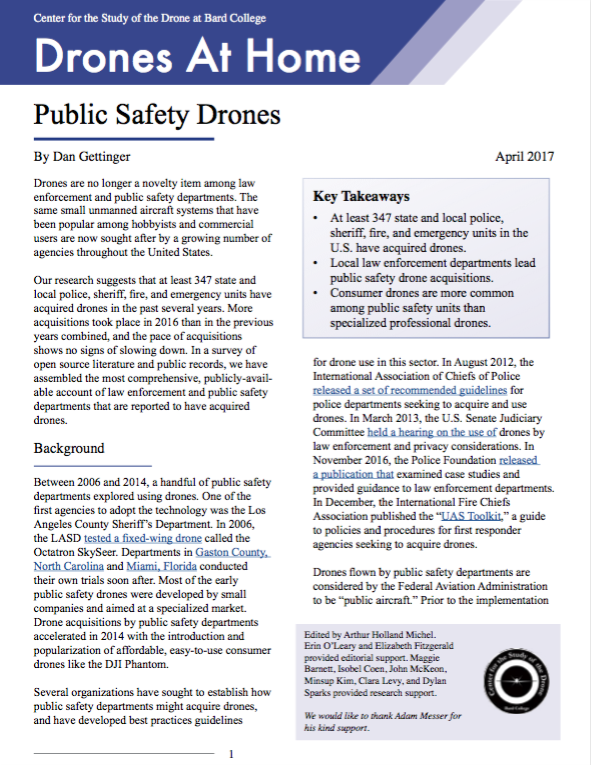 Today the Center for the Study of the Drone published "
Public Safety Drones
," an in-depth study on the acquisition of drones by police, sheriff, and other public safety agencies in the U.S. This is the second instalment in 
a three-part series
 on drone use and regulations at the local level in the U.S. The third study in the series will explore the various means by which drone rules are enforced at the local level.
Key Takeaways
At least 347 state and local police, sheriff, fire, and emergency units in the U.S. have acquired drones.
Local law enforcement departments lead public safety drone acquisitions.
Consumer drones are more common among public safety units than specialized professional drones.
The full report can be found here.