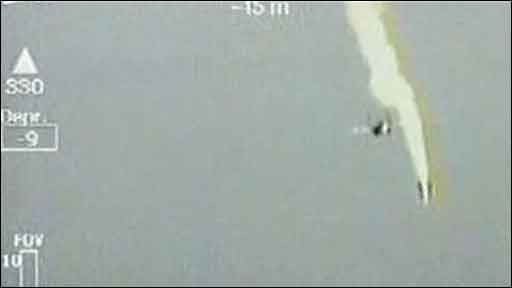 By Dan Gettinger
On April 20, 2008, a Russian MiG fighter shot down a Georgian unmanned surveillance drone over Abkhazia, a separatist region that declared independence in 1999 and maintained a close allegiance to the Kremlin. In response to what it called an "unprovoked aggression," Georgian troops were deployed to the Abkhazian border, a move which eventually contributed to the Russian invasion of Abkhazia and South Ossetia August 2008. Today, in a similar bid to protect ethnic Russians in Ukraine, which is moving its national allegiances toward western Europe, Russia has again sent troops to a semi-autonomous region on its border. Even though drones have not directly figured in the escalation of the Ukraine crisis, in the years since the Russo-Georgian War of 2008, Moscow has recognized the value of unmanned air and ground vehicles and is pursuing a program of accelerated military drone acquisition. "Drones are not toys," said Russian President Vladimir Putin at a meeting regarding the air defense industry in Sochi on November 28, 2013. "It is absolutely clear that unmanned systems have a big future."
In an article for the Global Post, Nicholas Clayton argues that the 2008 Russo-Georgian War was a major wake up call for the Russian military. While the Georgian forces were aided by Israeli-made Hermes Elbit 450 surveillance drones, Russia failed to deploy unmanned reconnaissance and surveillance aircraft in time for the invasion. "Unable to gain real-time intelligence on the ground, the Russian top brass sent fighter jets and long-range bombers on reconnaissance and close air support missions before Georgia's air defenses were neutralized, leaving them vulnerable to being shot down," Clayton writes. Intelligence provided by unmanned aircraft would have added force protection for the troops on the ground and would have reduced the exposure of manned aircraft to Georgian air defenses. Even though the encounter with the Russian MiG underscored the weaknesses of surveillance drones in a contested airspace, the conflict illustrated that smaller militaries that do not have access to expensive high-altitude or satellite surveillance platforms are filling that gap with cheaper unmanned systems.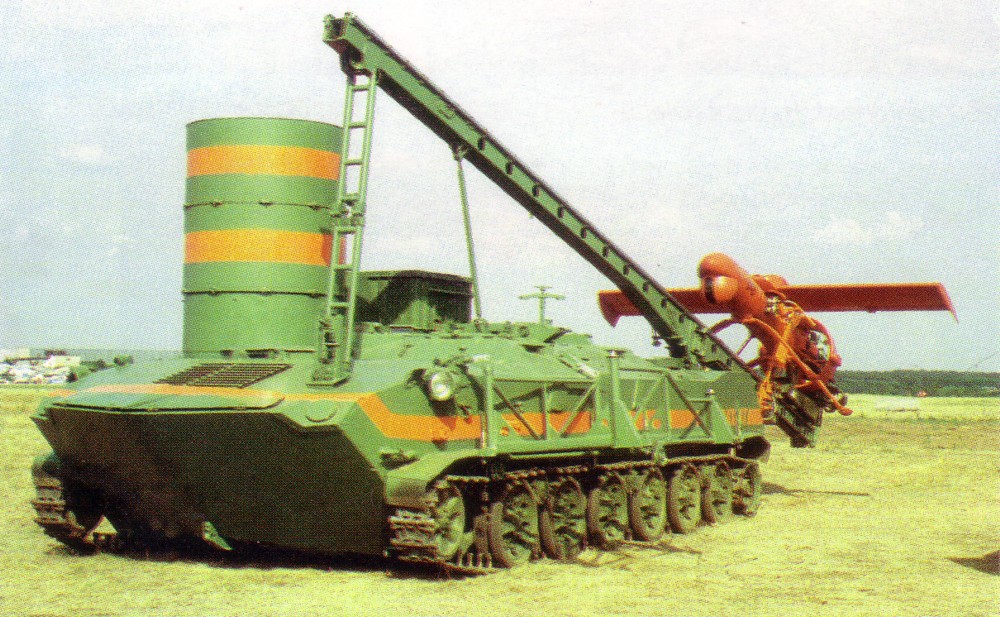 After the Georgian war, the Kremlin realized that it faced a major deficit in unmanned systems compared to the likes of the United States and Israel. "We need a range of all types [of drones], including automated strike aircraft, reconnaissance and other types," said President Putin at a 2012 meeting on the state of the Russian defense industry. Since 2008, Russia's drone development programs have been propelled by enthusiasm from the Kremlin, though they suffer from poor oversight. One Russian UAV project that has attracted attention is the MiG Skat, a stealth attack drone that is meant to challenge other stealth drone models like the American X-47B or the Chinese "Sharp Sword." Since its unveiling in 2007, there has been little evidence that the Skat project, which is being developed by the Russian defense contractor Mikoyan, has moved past the mock-up phase. Russian defense contractors have also focused on developing a range of micro-UAVs and unmanned ground vehicles. Russian-made micro-drones like the Pchela-1T (Bumblebee) from Yakovlev first saw action during the Chechen conflict in the 1990s. In order to jumpstart the domestic drone industry, Defense Minister Sergei Shoigu announced a plan last month to invest $9 billion in unmanned systems technology.
Recognizing the usefulness of unmanned aircraft, but struggling to develop its own indigenous medium and large unmanned systems, Russia has moved to ramp up acquisition from foreign manufacturers. In 2010, Russian defence company Oboronprom signed an agreement with Israel Aerospace Industries—the manufacturer of the Hermes Elbit 450, which the Georgian forces used in 2008—to buy a fleet of small reconnaissance aircraft. Under the multi-year agreement, which is estimated to be worth between $300-400 million, Israel will supply the technology for Russian manufacturers to assemble the aircraft domestically. Last month, Russian-assembled Israeli Searcher-II reconnaissance drones were deployed to a unit in Kamchatka. Other foreign deals include a possible purchase of at least two United 40 Block 5 drones from the United Arab Emirates-based ADCOM Systems. While it remains to be seen whether or not Russia will deploy drones in Ukraine, chances are that the systems are not yet sufficiently integrated into Russian operational planning for the platforms to be effective.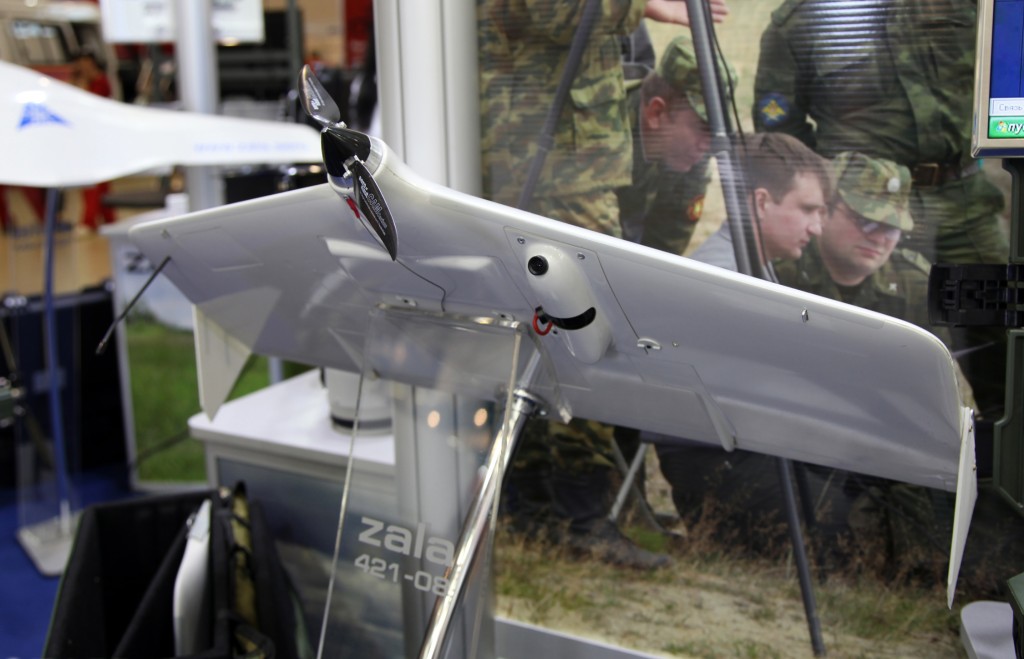 In addition to the country's military development and acquisition program, Russia has been pushing to integrate drones in law enforcement operations. Unlike military-grade surveillance aircraft like the Hermes 450, police drones are typically hand-launched fixed wing aircraft or multi-rotors that are comparatively easy to manufacture as they are considerably smaller. "[D]omestically-made robotized systems are successfully used by our law-enforcement agencies," said Defense Minister Shoigu last summer. Up to 12 Zala-421 and Gorizont-Air-S100 unmanned aerial vehicles were part of the massive security operations at the Olympics in Sochi; camera-equipped drones were even used to provide aerial television coverage of some of the events.
With the occupation of Crimea, some analysts suggest that a new Cold War is descending on U.S.-Russian relations. Russia's embrace of drones—part of the country's broader plans for military modernization—will likely be a factor as the situation develops and as the Kremlin attempts to retain a degree of influence over former Soviet satellite states. The advances of Russian and U.S. reconnaissance and surveillance technology was a central feature of the Cold War. Intelligence collection went higher than ever before in the U-2 spy plane, faster in the SR-71 Blackbird and farther in the fielding of spy satellites. It is in the same spirit of wanting to stay ahead of—or at the very least on a par with—its potential adversaries that Russia is pushing the drone program. Furthermore, Russia may be turning to unmanned systems in order to combat a demographic decline in available manpower. Or, in a similar strategy to China, the programs is a bid to project power within the region without having to deploy ground forces. While Russia faces a challenge to develop a domestic drone industry virtually from scratch, there is little doubt that President Putin does not wish to be left behind in the global race for drones.