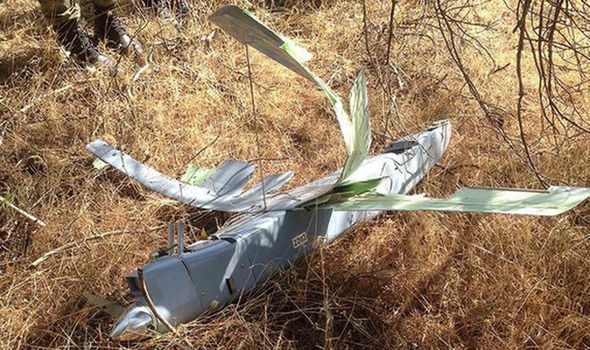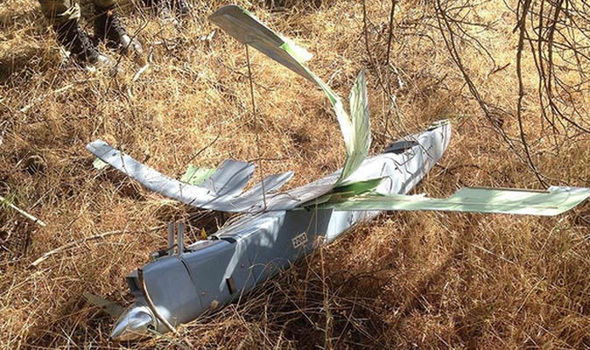 10/12/15 – 10/18/15
If you would like to receive the Weekly Roundup in your inbox, please subscribe at the bottom of the page.
At the Center for the Study of the Drone
While drones and targeted killing have received almost no attention so far in the presidential elections, it is an issue in which the next commander-in-chief will need to play a direct role. So we looked at every candidate to find out their opinions on drones and targeted killing. This is what you need to know.
News
New drone users may soon be required to register their aircraft with the Department of Transportation, according to NBC News. The plan is expected to be released on Monday and the final regulations could be enacted by the end of the year. The reported move toward registration is aimed at curbing drone flights near airports and other sensitive areas.
The Obama administration announced that it is establishing a new drone base to track the movements of Boko Haram in Nigeria. In a letter to Congress, the White House explained that the base, which will be located in Cameroon, will be staffed by 300 U.S. personnel tasked with collecting intelligence on the Islamic group. (Washington Post)
Turkey claims to have shot down a small reconnaissance drone over its border with Syria. According to U.S. officials who spoke with Reuters, the aircraft appears to be Russian-made.
A man who accidentally crashed his small hobby drone on a taxiway at Batten International Airport in Wisconsin turned himself in to authorities. According to Airport Manager David Mann, the man, who remains unidentified, will not face enforcement action from the Federal Aviation Administration. (The Journal Times)
The Miami-Dade State Attorney created a task force of aviation experts and law enforcement officers to tackle drone-related issues. The new unit will be responsible for drafting rules for how police should respond to emergency calls involving drones, and will also work to educate the public about unmanned aircraft. (NBC Miami)
General Atomics was awarded a $132.7 million contract by the U.S. Army to deliver 19 MQ-1C Improved Gray Eagle drones by September 2018. In a press briefing at the 2015 Association of United States Army conference in Washington D.C., Colonel Courtney Cote, the project manager for the Gray Eagle, said the new drones will be able to fly for longer periods of time than previous versions of the aircraft. (IHS Jane's 360)
The Intercept published leaked documents that detail the process by which targets are selected by the U.S. Government for drone strikes. The Intercept claims that the documents "offer an unprecedented glimpse into Obama's drone wars."
Commentary, Analysis, and Art
At Foreign Policy, Micah Zenko argues that release of the Intercept's drone papers should result in a Congressional hearing on targeted killings.
Meanwhile, Amnesty International called on Congress to initiate an investigation into the targeted killing program.
At Politico, Lt. Col. T. Mark McCurley contends that drone operators are professionals, not "terminators rampaging across the countryside like war's a video game."
At the Daily Beast, Kevin Maurer takes a look at the life of one drone pilot and how typical drone operations play out.
At the annual Hannah Arendt Conference at Bard College, Edward Snowden criticized the U.S. Government for keeping secret details on the targeted killing program. (Al Jazeera)
At Lawfare, Quinta Jurecic argues that "There actually isn't all that much new information" in the Intercept's "Drone Papers."
At Small Wars Journal, Charles Dunlap posits that "In the absence of reasonable alternatives, drones can quickly become the best choice when the facts indicate a need for force."
At the Daily Signal, John-Michael Seibler argues that existing laws will be enough to provide effective regulations for civilian drone use.
At the Wall Street Journal, Andy Pasztor writes that Aurora Flight Sciences Corp., a Virginia-based manufacturer of long-endurance drones, is struggling to attract U.S. military customers.
At the Washington Post, Thomas Gibbons-Neff relates how one drone pilot attempted to find Marcus Luttrell, the Navy SEAL who was the subject of the film "Lone Survivor."
At CBS Evening News, a Los Angeles Police Department helicopter pilot explains how difficult it is to spot a drone in the air.
In an essay at the Atlantic, Amanda Ripley looks at the challenges of managing and regulating the proliferation of drones.
At the Guardian. Ben Quinn writes that police in Britain are seeing more and more reports of "drone-related incidents."
At Chicago Magazine, Emmet Sullivan explains why it is illegal to fly a drone over Wrigley Field, the home of the Chicago Cubs.
A community of Facebook users attempt to get an inside look at the Chinese factories that build DJI drones by extracting test footage from drone cameras. (Motherboard)
A group of enthusiasts collaborated to create "Rotor DR1," a science fiction film about drones. (Motherboard)
Know Your Drone
Google has registered with the FAA two unmanned aircraft for its Internet access project. (Recode)
A U.S. company has built a hand-held signal jammer that can be used to bring down small drones. (Motherboard)
Meanwhile, Flightglobal takes a look at two competing anti-drone systems developed by U.S. defense companies Boeing and Lockheed Martin.
Lockheed Martin has unveiled a redesigned version of its Terminator, a small, explosive drone that can be flown into its target by remote control. (Flightglobal)
Lockheed Martin also announced that it will begin testing of an experimental vertical take-off and landing drone for the Defense Advanced Research Projects Agency next June. (IHS Jane's 360)
U.S. Army Col. Thomas von Eschenbach shared his service's unmanned aircraft wish-list, which includes a platform for electronic warfare, as well as a wider range of munitions. (Defense One)
A company called Queen B Robotics has demonstrated a system that allows you to to fly commercial drones in swarm-like formations. (YouTube)
Toymaker PowerUp Toys has unveiled a small hobby drone that can be operated with a virtual reality headset. (International Business Times)
Drones at Work
The U.K.'s Manchester Fire and Rescue Service released a video showing how it uses an Aeryon Skyranger drone to assist firefighting efforts. (Motherboard)
The FAA granted permission to Workhorse Group Inc., an Ohio-based company that wants to create delivery drones that can be launched from trucks, to test delivery drones at Wilmington Air Park.
Komatsu, the Japanese manufacturer of construction equipment, paired with Skycatch to use drones to map construction sites for self-driving bulldozers and other equipment. (Popular Science)
The Aerial Sports League pits drones against drones in cage fighting competitions. (Wired)
For updates, news, and commentary, follow us on Twitter.
[includeme file="tools/sympa/drones_sub.php"]