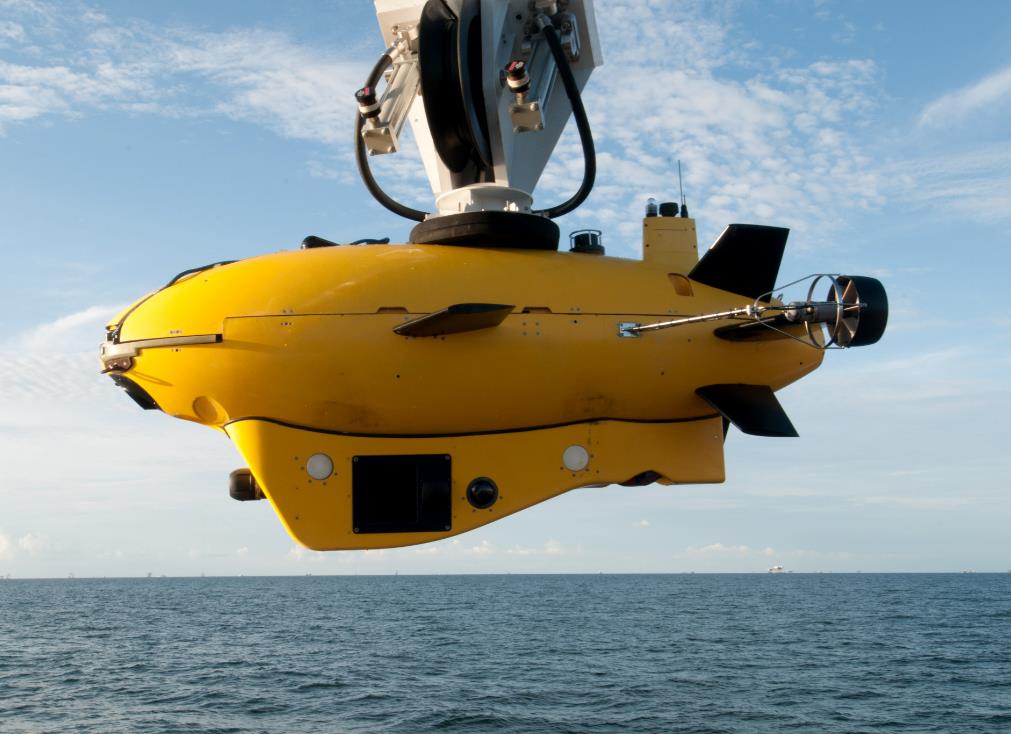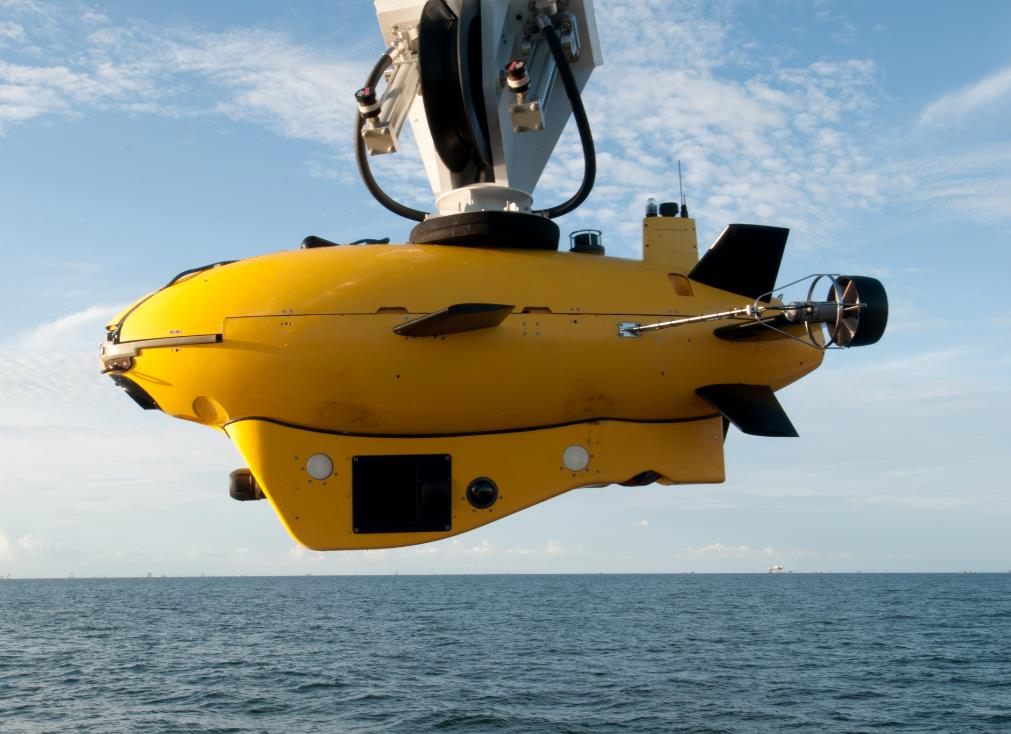 September 26, 2016 – October 2, 2016
 If you would like to receive the Weekly Roundup in your inbox, please subscribe at the bottom of the page.
News
A U.S. drone strike killed at least fifteen people in Afghanistan's eastern Achin district. The United Nations reported that the individuals who died in the strike were civilians, but the local governor claims that only Islamic State militants were killed. In a statement, the Department of Defense announced that the incident is under investigation. (The Guardian)
A suspected U.S. drone strike in Yemen reportedly killed two senior members of al-Qaeda in the Arabian Peninsula. The strike took place in the central Bayda province, according to local officials who spoke with Reuters.
The Northrop Grumman MQ-4C Triton, a high-altitude long-endurance surveillance drone, passed Milestone C, a critical U.S. military program test. The Triton will now enter a low-rate initial production phase. (USNI News)
The Islamic State in Iraq and Syria reportedly attacked Turkish soldiers using an explosives-laden drone. According to Hurriyet Daily News, the attack took place in northern Syria and inflicted minor injuries on three soldiers.
A Florida woman was sentenced to 21 months in federal prison after pleading guilty to illegally exporting components for unmanned undersea vehicles to China. Amin Yu was charged in April for acquiring drone components worth thousands of dollars for Harbin Engineering University, her former employer. (WFTV 9)
California Governor Jerry Brown signed legislation that removes civil liability for fire crews who disable or destroy drones that are interfering with emergency response operations. Senate Bill 807 follows several incidents over the past several years where drones have interrupted firefighting operations. (Silicon Beat)
Commentary, Analysis and Art
At the Intercept, an investigation by Nick Turse unveils additional details about a new U.S. military drone base under construction in Niger.
A report by Heather Roff and Richard Moyes examines the levels of autonomy in existing weapons systems. (ASU)
At Defense One, Patrick Tucker looks at how the U.S. Army is studying the Russian military's practice of using drones for artillery spotting.
At Lexology, Corrs Chambers Westgarth examines the privacy and copyright issues relating to drone use in Australia.
At Business Insider, Chris Pash writes that insurers are worried that relaxed drone laws in Australia will create liability issues for drone operators.
At Defense News, Aaron Mehta looks at how the U.S. government is struggling to come up with measures to prevent drones from flying over sensitive nuclear sites.
Also at Defense News, Rachel Stohl argues that a revised version of proposed rules for drone exports is significantly weaker than the original.
At the New York Times, Emran Feroz argues that the civilian casualties of U.S. drones strikes frequently go unacknowledged by the U.S. government.
At the Wall Street Journal, Andy Pasztor writes that drone delivery ideas are unlikely to be approved by federal regulators until at least 2020.
At Inverse, John Knefel goes inside Black Dart, the U.S. military's annual counter-drone exercise.
At Slate, Faine Greenwood argues that shooting down drones is "dangerous and stupid."
At a Congressional hearing on the drone industry, one executive expressed concern to members about the impact that black market drone operators will have on the demand for drone services. (Las Vegas Review-Journal)
Also at the hearing, industry executives urged state and local legislatures to proceed with caution when drafting drone legislation. (Tulsa World)
At Politico, Katie Zavadski considers how the work of Samir Khan continues to influence events even after his death in a drone strike in Yemen in 2011.
Meanwhile, at WNYC, Scott Shane discusses how Anwar al-Awlaki continues to inspire terrorist attacks.
At Arkansas Online, Eric Besson visits a base in Fort Smith where Air National Guard personnel are remotely piloting drones overseas.
At the Verge, Ben Popper reports on a competition in China where teams pit sophisticated robots against each other.
At the Motley Fool, Travis Hoium examines the different applications for drones in the security market.
Iranian state media reports that Russia is seeking to import drone technology from Iran. (Trend News Agency)
At War on the Rocks, Rachel Tecott argues that policymakers should answer a series of questions about targeted killing before deciding whether or not it works.
At the Press Enterprise, David Whiting makes the case for why drones pose a danger to firefighting crews.
At Computer World, Mike Elgan argues that ground robots are better at making deliveries than drones.
At Military.com, Hope Hodge Seck looks at how drones will fit into the dense urban combat environments of the future.
At the Christian Science Monitor, Scott Peterson reports on a drone competition in Iran intended to fight the country's brain drain.
Know Your Drone
Ride-hailing company Uber is reportedly looking to develop autonomous aircraft that will transport passengers across cities. (Quartz)
U.S. firm Latitude Engineering has broken the record for flight time of a vertical takeoff and landing drone. The company's HQ-60 flew for 22 hours, 29 minutes, and 38 seconds and covered over 1,000 miles. (Unmanned Systems Technology)  
Chinese drone maker DJI unveiled the Mavic Pro, a compact foldable consumer drone. (Engadget)
DJI has also unveiled goggles for first-person-view drone flying. (TechCrunch)
The governments of France, Germany, and Italy have launched a two-year study phase for a planned medium-altitude long-endurance military drone development program. (FlightGlobal)
U.S. military drone maker General Atomics Aeronautical Systems has unveiled the Small Unmanned Aerial Vehicle, which the company is submitting for the Defense Advanced Research Projects Agency Gremlins swarming drones program. (Breaking Defense)
Colombian airline Avianca is developing an autonomous drone to inspect aircraft that have suffered lightning or bird strikes. (FlightGlobal)
The Commandant of the U.S Marine Corps has described a plan to equip every Marine infantry squad with a small surveillance quadcopter by the end of 2017. (Defense Tech)
U.S. defense firm Lockheed Martin announced that it successfully launched a Vector Hawk surveillance drone from a Marlin MK2 unmanned undersea vehicle. (IHS Jane's 360)
The Russian military is conducting tests of a scale model of its planned Frigate surveillance, search, and rescue drone. (RT)
Sensor maker InVisage Technologies has unveiled a new LiDAR system that could enable drones to self-navigate more precisely and at higher speeds. (Unmanned Systems Technology)
Iran's Islamic Revolutionary Guards unveiled the Saegheh, a combat drone that it claims is based on the design of the classified U.S. RQ-170 Sentinel. (New York Times)
A team from Japan's National Institute of Advanced Industrial Science and Technology has developed a system for controlling unmanned ground vehicles beyond line of sight by using drones as communication relays. (Engineering.com)
Israeli firm ApolloShield has unveiled a new counter-drone system that uses a variety of sensors to track rogue drones. (IHS Jane's 360)
Meanwhile, U.K. counter-drone systems maker Drone Defence has announced a service by which ex-military and ex-law enforcement personnel track rogue drones and interdict them using either a jammer or a net gun. (IHS Jane's 360)
Robotics firm iRobot has developed an unmanned undersea vehicle that detects and kills invasive fish species such as the lionfish. (Live Science)
Chinese drone maker PowerVision unveiled the PowerEye, a professional aerial cinematography drone. (Press Release)
The U.S. Marine Corps tested a communications pod on an MQ-9 Reaper that allowed troops on the ground to communicate directly with the drone. (FlightGlobal)
The U.S. Air Force announced that its QF-16 target drone, a retooled F-16 fighter jet, has achieved initial operational capability. (FlightGlobal)
A consortium of European companies is working to develop a fully autonomous shipping system to use on the Baltic Sea by 2025. (Shephard Media)
Power Magazine looks at the various counter-drone systems that could be used to protect power plants from rogue drones.
South Korea is reportedly looking to develop or acquire a counter-drone laser system to deploy along the border with North Korea. (IHS Jane's 360)
Drones at Work
In the Robot Skies, a sci-fi movie filmed entirely by drones, will premiere at the London Film Festival next month. (Engadget)
The Marshall County Sheriff's Office in Minnesota is finalizing the paperwork to deploy a DJI Inspire drone. (Grand Forks Herald)
The Harrisburg Police in Pennsylvania asked a drone services contractor, Flying Monkey Aerial Videography, to assist in an operation midway through a demonstration by the company. (Penn Live)
The police department in Hoover, Alabama has taken delivery of a small drone. (Hoover Sun)
The Public Safety Committee of the Oklahoma state senate is exploring possible drone regulations for the state. (KOCO)
A member of the Winnipeg town council in Canada is proposing new rules to regulate the use of drones in the area. (Winnipeg Free Press)
An anti-poaching initiative supported by Google and the World Wildlife Fund is set to begin drone operations in Zimbabwe and Malawi. (Stuff)
A startup called Identified Technologies aims to use autonomous drones to map large construction sites. (Forbes)
In a demonstration, the U.S. Navy used an MQ-8B Fire Scout helicopter drone to laser designate targets for a Hellfire missile fired from an MH-60S manned helicopter. (Naval Technology)
The Calgary police have received a growing number of complaints related to reported drone use in the city. (Calgary Herald)
Australia's Queensland Gas Company is using Boeing Insitu ScanEagle drones to read gauges on gas wells from an altitude of 1,500 feet. (Courier Mail)  
A Pakistani Air Force drone crashed during a routine training mission in Punjab province. (Dawn)
The British Horseracing Authority has approved the use of drones to film horse racing events. (Racing Post)
Police in Essex in the U.K. are planning to use drones to fight rural crimes such as poaching and burglary. (Farmers Weekly)
Taliban fighters claimed that they have captured an Afghan military surveillance drone in the Nangarhar province. (Khaama)
The New York Times visited the area in the U.K. where Amazon is testing its drone delivery service.
The German Lifeguard Association and drone maker Microdrones conducted a demonstration of a rescue drone that drops a flotation device into the water for swimmers who are in trouble. (Popular Science)  
Police in Ontario, Canada used a drone to assist in the discovery of a large marijuana plantation hidden in a cornfield. (Guelph Today)
The Polish Government Protection Office has detained a Russian man for reportedly flying a drone over Polish government buildings. (New York Times)
Dutch firm RanMarine has unveiled the Waste Shark, an unmanned surface vehicle that collects trash from the ocean. (Fortune)
A drone hit rapper Stanley "Flesh-N-Bone" Howse during a concert by the group Bone Thugs-n-Harmony in Victorville, California. (Seattle Times)
The Stanford Shopping Center in California has suspended its unmanned patrol vehicle program after one of its robots collided with a toddler. (Gizmodo)
The Hawaiian Electric Companies have begun using drones for inspections and storm response operations. (Press Release)
Industry Intel
The U.S. Navy awarded Northrop Grumman a $255.3 million and a $49.4 million contract modification to procure three low-rate initial production MQ-4C Triton surveillance drones and for long lead components, materials, and parts for the Triton. (Contract Announcement)
Meanwhile, FlightGlobal reports that the Navy intends to review the planned procurement of 70 MQ-4C Triton aircraft following an operational assessment.
The U.S. Navy will order an additional 10 MQ-8C reconnaissance drones from Northrop Grumman. (IHS Jane's 360)

The U.S. Navy awarded Red Barn Machine, Inc. an $808,312 contract for hand-tools for the MQ-8C Fire Scout program. (FBO.gov)
The U.S. Navy awarded Boeing Insitu a $9.8 million contract to procure launch and recovery equipment, spares, and support equipment and services for the ScanEagle drone for the Tunisian government. (Contract Announcement)
The U.S. Army awarded AeroVironment a $22.8 million contract modification for Switchblade inert training vehicles. (Contract Announcement)
The U.S. Army awarded Bravura Information Technology Systems, Inc. a $305.7 million contract for maintenance and sustainment of the U.S. Army's unmanned aerostats. (Press Release)
The U.S. Army awarded AAI Corp. a $23.4 million contract for the One System Remote Video Terminal, a handheld tablet that will allow infantry to consume and control drone sensor data. (Contract Announcement)
NASA awarded Intelligent Automation, Inc. a $567,820 contract to develop a system architecture for its National Airspace System for small and large drones. (FBO.gov)
NOAA awarded Saildrone, Inc. a $2.5 million contract for unmanned sailing vessels for scientific research. (FBO.gov)
The Department of State awarded RRDS Inc. a $96,986 contract for a range of tactical equipment, including a Parrot quadrotor drone. (FBO.gov)
Diehl Defence and Schiebel renewed a partnership with the aim of selling the Schiebel Camcopter drone to the German Navy. (FlightGlobal)
Israel Aerospace Industries and Brazilian aerospace firm Avionics Services are marketing the Heron 1 drone to Brazil's air force. (FlightGlobal)
The U.K. Ministry of Defence and ASV Global signed an agreement allowing the MoD to use the Advanced Unmanned Surface Vehicle (USV) Capability, a navigational technology for USVs. (Shephard Media)
The Triton Communications Corporation will supply the Philippine Navy with Super Swiper drones. (Shephard Media)
The Azerbaijani military will reportedly receive a new, domestically-produced "kamikaze-drone," according to Russian state media. (Itar-Tass)
Propeller Aero, an Australian start-up that uses drones to create 3D maps, raised $3.1 million from Accel Partners and Costanoa Venture Capital, two Silicon Valley-based investment firms. (Australian Financial Review)
For updates, news, and commentary, follow us on Twitter.
[includeme file="tools/sympa/drones_sub.php"]