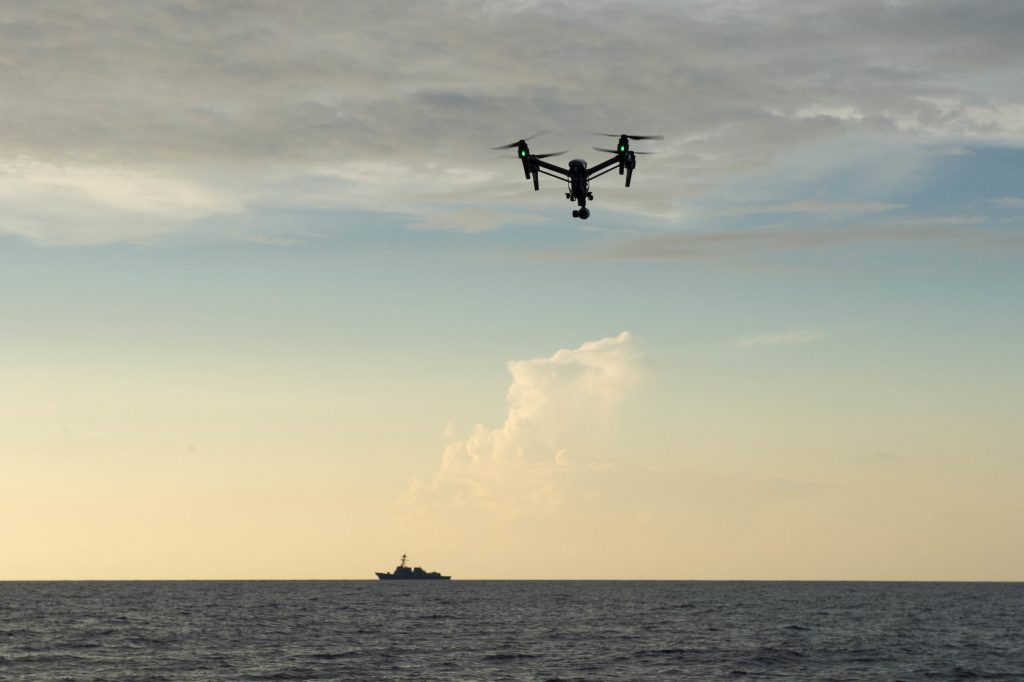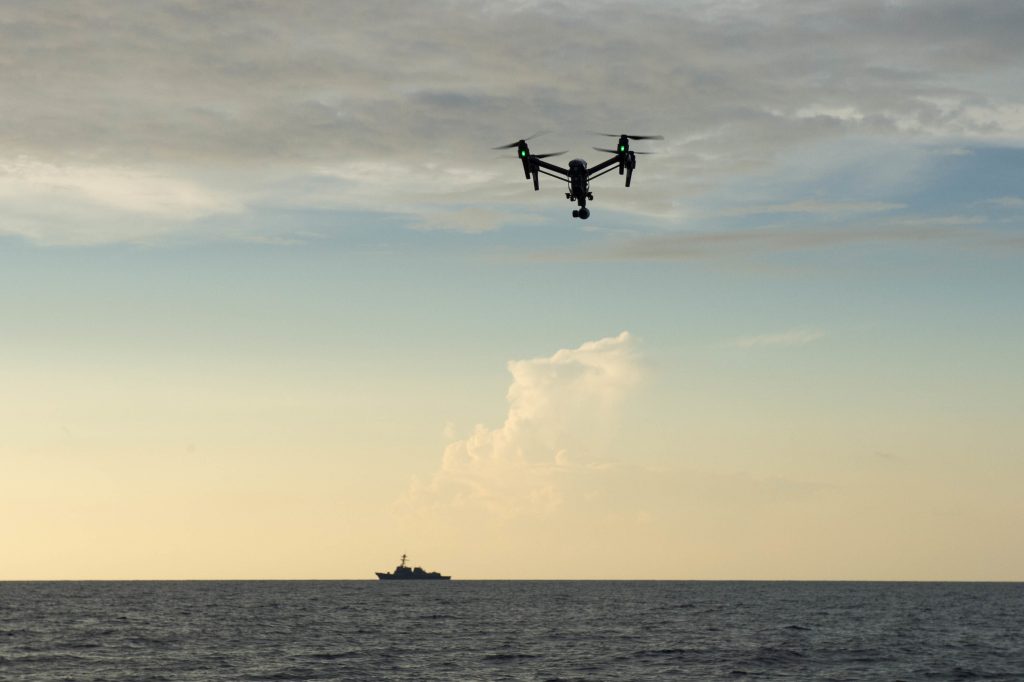 September 19, 2016 – September 25, 2016
 If you would like to receive the Weekly Roundup in your inbox, please subscribe at the bottom of the page.
At the Center for the Study of the Drone
In the latest updates to our dynamic post tracking drone bases and deployments around the world, we look at U.N. peacekeeping drones in Mali and Indian surveillance drones in Kashmir and Punjab.
News
A U.S. drone strike in Yemen reportedly killed a regional commander of al-Qaeda in the Arabian Peninsula. According to a Yemeni official who spoke with Reuters, the strike targeted Abdallah al-Sanaani, who was killed in a vehicle traveling in al-Bayda province.  
Meanwhile, a U.S. drone strike in Yemen reportedly killed three suspected members of al-Qaeda. According to Yemeni security officials who spoke with the Associated Press, the strike targeted a vehicle traveling in Marib province.
United Postal Service Inc. successfully completed a trial drone delivery on Children's Island, Massachusetts. The trial delivery was conducted as part of a partnership between UPS and CyPhy Works, a U.S. drone manufacturer. It was the first successful commercial drone delivery since the Federal Aviation Administration implemented comprehensive drone regulations in August. (Wall Street Journal)
The Israeli Air Force released a video appearing to show a fighter jet intercept and disable a drone. According to a statement by the Israel Defense Forces, the drone belonged to Hamas and had taken off from within the Gaza Strip. (Haaretz)
British Royal Air Force drone pilots reportedly participated in an airstrike that killed dozens of Syrian soldiers. The Syrian government said the strike, which took place near Deir al-Zour, contributed to the collapse of a recent ceasefire. The Daily Mail reports that the pilots involved in the strike are likely to be cleared under the ongoing government investigation into the events.
Commentary, Analysis, and Art
At the Motley Fool, Matthew DiLallo argues that drones will "revolutionize America's infrastructure."
At Politico, Ryan Calo explores how U.S. police's use of robots to disarm and kill suspects is raising an ethical debate.
At Aviation Week, Bradley Perrett takes a look at Japan's plans to develop a combat drone by the 2030s.
Also at Aviation Week, Michael Bruno writes that in spite of some challenges, the drone market "looks promising."
At Offiziere, Dan Gettinger examines recent developments at Chabelley Airfield, the U.S. drone base in the Horn of Africa.
At Fortune, Katie Fehrenbacher explores how drone manufacturers are integrating solar power into drones in order to boost endurance.
Meanwhile, at CBC News, Marcel Sangsari looks at how fuel cell technology is powering the drone industry.
At Forbes, Kevin O'Marah argues that drones are emerging as a critical tool for supply chain strategists.
A panel at the New America Foundation considered the past, present, and future of autonomy and artificial intelligence. (YouTube)
At Fast Company, Steve Melendez surveys the many companies and individuals developing anti-drone weapons.
At Reuters, Paola Totaro and Konstantin Kakaes consider a legal case that is testing the aerial boundary of property rights.
The Associated Press looks at the commercial drone users who are seeking to fly drones beyond the operator's line of sight.
At Popular Mechanics, David Hambling argues that underwater drones are on the cusp of transforming undersea operations.
At Drone Law Blog, Jonathan Rupprecht offers a few takeaways from Part 107 certification test statistics.
At the Dakota Student, Jacob Notermann examines the University of North Dakota's program for commercial drone operators.
At the Baltimore Sun, Ian Duncan explores how model aircraft hobbyists are reacting to the FAA's drone regulations.
The U.S. Department of Defense pushed back on a claim by a Russian military spokesperson that a U.S. Predator drone was flying in the area where a United Nations aid convoy was bombed in Syria. (The Hill)
Meanwhile, the Interpreter Magazine argues that footage of the UN convoy from a Russian drone undermines Russia's narrative of events.
At the Intercept, Murtaza Hussain looks at how drones are contributing to propaganda released by the participants of the war in Syria and Iraq.
A report released by the U.K.'s House of Commons Defence Select Committee included a figure that tallied the number of strikes carried out by drones. (Twitter)
Meanwhile, Germany's Bundestag released a report that details the 567 UAVs in the Bundeswehr, most of which are tactical systems. (Twitter)
At Drone Wars UK, Chris Cole reviews Military Robots: Mapping the Moral Landscape by Jai Galliott.
At War is Boring, Abigail Watson argues that the U.K. should join the U.S. in developing its own rules for drones and pushing for the creation of international norms.
At National Defense Magazine, Stew Magnuson writes that U.S. Air Force officials appear doubtful that there will be an unmanned variant of the planned B-21 bomber.
Also at National Defense Magazine, Jon Harper writes that top U.S. Air Force officials are concerned about threats posed by the proliferation of small drones.
At Aviation International Online, Bill Carey describes the growing consensus around the idea that future drones need to be able to operate in contested airspace.
At Breaking Defense, Sydney J. Freedberg Jr. examines the steps that the Air Force is taking to make the 3rd Offset Strategy a reality.
At Military.com, Oriana Pawlyk writes that the Air Force intends to pay enlisted drone pilots the same salary as officer drone pilots.
Meanwhile, at Federal New Radio, Jared Serbu examines the Air Force's plan to train the new enlisted drone pilots.
At Defense One, Patrick Tucker takes a look at how the U.S. Marines could be flying laser-armed helicopters in the future.
Know Your Drone
Camera maker GoPro unveiled the Karma, a long-awaited consumer quadcopter that is optimized for aerial photography. (WIRED)
U.S. firm Bell Helicopter has officially unveiled the V-247 Vigilant prototype, an armed long-endurance vertical takeoff and landing drone that the company is likely to pitch for the U.S. Marine Corps' forthcoming requirement for a large armed drone. (FlightGlobal)
A team of hackers used a swarm of consumer drones to create a real-life game of Space Invaders. (Hackaday)
Toy maker Flybrix has unveiled a hobby drone made out of Legos. (Gizmodo)
Chinese drone maker FLYPRO has unveiled the XJaguar, a multirotor drone designed for first-person-view racing. (Press Release)
Thailand's Defence Technology Institute has begun deliveries of its Siam surveillance and reconnaissance multirotor drone to the Royal Thai Armed Forces. (Bangkok Post)  
The U.S. Department of Defense has approved the MQ-4C high altitude long-endurance surveillance and reconnaissance drone for low rate initial production. (IHS Jane's 360)
Boeing and Korean Air are partnering to convert MD500 manned helicopters into unmanned attack aircraft. (FlightGlobal)
Swedish automaker Volvo is developing a series of unmanned heavy machinery prototype vehicles. (ME Construction News)
A team at Delft University of Technology is testing a vertical takeoff and landing tailsitter drone designed for deliveries in rural areas. (Spectrum IEEE)
U.S. drone company FlyCam and U.S. Nuclear Corp have unveiled two multirotor drones designed to detect radiation from the air. (Press Release)
Researchers at the University of Warsaw have developed a soft robotic worm that is powered by an external laser. (The New York Times)
Defense firm ECA group has made the first deliveries of its unmanned mine countermeasures boats to the navies of Kazakhstan and an undisclosed country. (Press Release)
U.S. military drone maker General Atomics Aeronautical Systems announced that its Predator series medium-altitude long-endurance unmanned aircraft, which are operated by the U.S. and several other countries, have surpassed four million flight hours. (Press Release)
Consumer drone maker Mota Group has unveiled a VR headset that can be used to operate its JETJAT ULTRA micro drone. (Press Release)
A London-based researcher has demonstrated a drone that can be powered wirelessly. (Fortune)
Italian defense contractor Leonardo-Finmeccanica received Italy's National Award for Innovation for a project involving reducing the risk of collisions between manned and unmanned aircraft. (Press Release)
CNET has assembled a gallery of 12 unusual drones.
Drones at Work
China Post used a drone to deliver a package over 6 miles in the Zhejiang province. (Wall Street Journal)
An Indian Air Force surveillance and reconnaissance drone crashed during an exercise in the western state of Rajasthan. (Times of India)
An unmanned surface vessel developed by a Connecticut high school student successfully completed a voyage across the Atlantic. (The Day)
The U.S. Navy will deploy Iver unmanned undersea vehicles for undersea surveying during the upcoming Unmanned Warrior military exercise. (Office of Naval Research)
Archaeologists in Italy used images taken by drones to reveal new details of a settlement site in the Apennines. (Live Science)  
Meanwhile, an archaeologist from Purdue University is using drones to study Bronze Age sites in Armenia. (Press Release)  
Malaysia's Inspector-General of Police has asserted that only police are permitted to operate drones during large public gatherings in the country. (The Sun Daily)
The Turkish military used a drone to support an operation targeting PKK fighters. (Daily Sabah)
U.S. firm Tremco Roofing & Building Maintenance conducted the first FAA-approved nighttime drone operation. (Press Release)
An unmanned surface vessel developed by a Connecticut high school student successfully completed a voyage across the Atlantic. (The Day)
Solar firm SunPower Corporation is using drones to survey and map sites for future solar power plants. (Motley Fool)
Manaf Freighters, a cargo company, will deploy four large unmanned airships built by Canadian firm Solar Ship for Peace & Freedom Services, a venture that seeks to provide logistics and cargo services to the Great Lakes region of Africa. (FlightGlobal)
A drone was used to aid in the rescue of a hunter lost in a swamp in Minnesota. (MPR News)  
Residents of Snoqualmie in Washington State are growing concerned that the increasing use of drones in the area may be disturbing herds of elk. (Komo News)
The City of San Francisco is drafting regulations that would authorize five city departments to use drones, including the Controller's Office and the Fire Department. (San Francisco Examiner)
The City Council of Scottsdale, Arizona has approved an ordinance banning drones from the town's parks and preserves. (AZ Central)
Drones were used in the search for a missing border collie in Aberdeen, Scotland. (Evening Express)
The town of South Elgin in Illinois has eased its restrictions on recreational drone use after a complaint from a local hobbyist. (Chicago Daily Herald)
Police in Redondo Beach, California are seeking to use drones, and the City Council is working to develop regulations governing both public and private drone use. (The Beach Reporter)
The Vigo County Sheriff's Office in Indiana deployed a deputy sheriff's personal drone in the search for a suspect who was fleeing police. (WTHI)
The MIT Technology Review was given a live demonstration of U.S. startup Aptonomy's security guard drone.
Costa Rica's social security system plans to begin using drones for medical deliveries to remote areas next year. (The Tico Times)  
Meanwhile, a medical drone delivery program on Smith Island, Maryland is set to begin as early as next month. (WBOC)
French military drones based in Niger will reportedly assist in efforts to find Italians who have been kidnapped in Libya. (La Stampa)
Researchers used an Aurora Flight Sciences Centaur optionally manned aircraft to search for a great white shark nursery in the Northwest Atlantic. (Press Release) 
The Nigerian Army has announced that it will deploy surveillance drones to monitor the upcoming elections in Edo State. (Naija Exclusive)
Two people were arrested for attempting to use a drone to smuggle drugs into Kuwait's Central Prison. (Mo4ch)  
Industry Intel
Drone services company Airware acquired Redbird, a French drone analytics company. (TechCrunch)
The U.S. Navy awarded Lockheed Martin Corp. a $43.6 million and the Boeing Company a $43.4 million for risk reduction activities for the MQ-25 Stingray carrier drone. (Contract Announcement)
The U.S. Navy awarded iRobot Corp. a $23.4 million contract and a $9.6 million contract for Man Transportable Robotic System MK 1 repairs, spares, and depot services. (Contract Announcement)
The U.S. Army awarded Raytheon Co. a $25 million contract for spares for the Land-Based Phalanx Weapons System. (Contract Announcement)
The U.S. Army awarded AAI Corp. and Textron Systems a $14.2 million contract modification for Shadow v2 Release system. (Contract Announcement)
The Department of Homeland Security awarded Digital Plaza, LLC. a $25,960 contract for DJI Phantom quadrotor drones. (FBO.gov)
South West AG Partners Inc. awarded Deveron UAS Corp. contract for drone data services for agriculture. (Press Release)
For updates, news, and commentary, follow us on Twitter.
[includeme file="tools/sympa/drones_sub.php"]