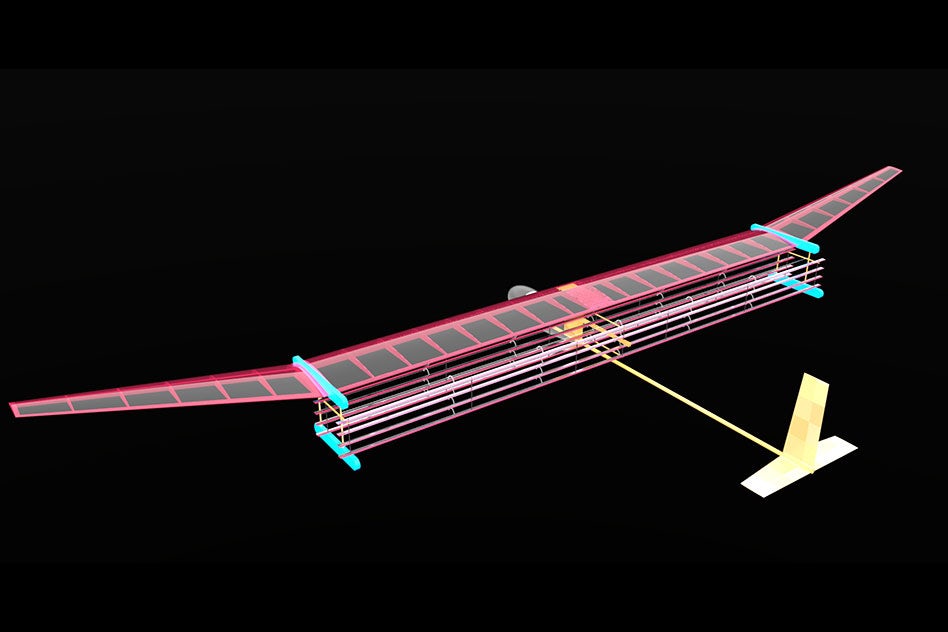 November 19, 2018 – November 25, 2018
If you would like to receive the Weekly Roundup in your inbox, please subscribe at the bottom of the page.
Top Stories
The University of Maryland announced that it has carried out the first tests to evaluate drones for transporting organs for urgent transplant surgeries. Over the course of 14 trial flights, a DJI Matrice 600 drone carried a human kidney in a refrigerated box equipped with wireless biosensors over distances of up to three miles, with no discernible damage incurred on the organ. (TechCrunch)
The U.S. Air Force awarded Northrop Grumman a $489.9 million contract for three RQ-4 Global Hawk Block 30 aircraft for the government of Japan. The U.S. government approved the sale of the high-altitude long-endurance drones to Japan in 2015 and issued a contract to begin production in October 2017. The aircraft are expected to be delivered by 2022. (FlightGlobal)
The U.S. Defense Advanced Research Projects Agency conducted a successful demonstration of a collaborative network of semi-autonomous drones. In a statement, DARPA said that it had used six real and 24 virtual aircraft in a series of tests designed to explore whether the drones could collaboratively and dynamically carry out missions with limited human involvement. The tests are part of the Collaborative Operations in Denied Environment (CODE) program. (Defense One)
A proposed rule published by the U.S. Department of Commerce's Bureau of Industry and Security could introduce export controls for a range of advanced technologies, including technologies related to drones and AI. The proposal recommends establishing guidelines that would define the relevance of technologies like neural networks, computer vision, and swarms to national security interests. (Defense News)
The International Standards Organization has released a draft of the first global rules for civilian drone flight operations. The ISO, an independent rule-setting body based in Geneva, recommends establishing no-fly zones and requirements for training. The draft is available for public comment until mid-January 2019. (MIT Technology Review)
French drone maker Parrot will cut 100 jobs, 15 percent of its workforce. The company, which specializes in hobby and commercial drones, reported a 40 percent decline in sales despite releasing a new drone earlier this year. Parrot cut 300 jobs in 2017. (France 24)
Know Your Drone
A team at MIT has developed a drone that flies using electroaerodynamic thrust, also known as ionic wind. It is the world's first aircraft with no moving parts in its propulsion system. (Press release)
Russia's Defense Ministry announced that its Leer-3 jamming drone system is now capable of disrupting electronic signals at a range of up to 100 kilometers. (C4ISRNET)
In a demonstration at Manching Air Base in Germany, drone maker UMS Skeldar and defense firm ESG conducted a series of manned-unmanned teaming operations with a Skeldar R-350 rotary drone and a German Armed Forces Helicopter. (Press release)
Latvian firm Aerones unveiled a large hose-equipped drone designed for firefighting and cleaning windows on high towers. (BBC News)
Israel Aerospace Industries unveiled a new variant of Drone Guard, a ground-based counter-drone system. (Jane's)
Meanwhile, Norwegian drone manufacturer Nammo is developing a net-equipped 40mm grenade that could be used against small adversary drones. (Jane's) For more on counter-drone technology, click here.
Swiss startup LakeDiamond has a developed a system to remotely charge drones in mid-air with a laser passed through a lab-grown diamond. (Phys.org)
Kalashnikov Group subsidiary ZALA Aero unveiled the ZALA-421-16E5 ICE, a fixed-wing surveillance and reconnaissance drone. (Jane's)
Aerospace firms UAVOS and Stratodynamics Aviation have begun flight testing of HiDRON, a stratospheric balloon-launched glider drone. (Unmanned Systems Technology)
Amazon has been awarded a patent for a depth measurement camera that can be mounted on a drone's propeller to aid in navigation. (The Next Web)
Drones at Work
A drone hobbyist was arrested in New York after he crashed a quadcopter drone into the Barclays bank building in Midtown Manhattan. (New York Post)
Czech carmaker Škoda and drone services firm Robodrone are testing drones for counting unoccupied shipping containers at a facility in Mladá Boleslav. (Automotive World)
The Russian military has announced that it will begin training all of its services in counter-drone tactics. (Defense One)
Rutherford County, Tennessee has been given the first waiver awarded to a U.S. county government to operate drones over crowds for both emergency and non-emergency operations. (Murfreesboro Voice)
Ocean exploration firm Ocean Infinity used a fleet of unmanned submarines to locate the ARA San Juan, an Argentine Navy submarine that sank in November 2017. (Unmanned Systems Technology)
A French Air Force MQ-9 Reaper crashed on its way back from a mission in Mali. It is the first recorded crash of a French Reaper. (Aerotime News Hub)
The New York Army National Guard used RQ-7 Shadow reconnaissance drones to collect airborne imagery in support of firefighting efforts in northern California. (13 WHAM)
The U.S. Air Force has said that the completion of Niger Air Base 201, a facility for drones near the city of Agadez, has been delayed until mid-2019. (Air Force Times)
The Royal Australian Air Force used a DJI quadcopter drone to conduct a visual inspection of a C-17A Globemaster transport plane. (Air Force Technology)
The U.S. Federal Aviation Administration announced that it has approved over 50,000 applications for temporary drone operations in controlled airspace. (Press release)
In Eastern Europe and Central Asia drones are being used to combat political corruption. (Ozy)
Industry Intel
Boeing has partnered with SparkCognition to launch SkyGrid, a venture that will develop a software platform for drone traffic management and mobility. (GeekWire)
The U.S. Special Operations Command awarded Insitu an $18 million contract for mid-endurance unmanned aircraft. (DoD)
InstantEye Robotics delivered 32 InstantEye Mk-3 GEN5-D1 quadrotor systems to the U.S. Marine Corps. (Jane's)
The Australian Defense Force awarded XTEK a $4.56 million contract for spare parts for drones. (Army Technology)
Piaggio Aerospace, a subsidiary of the UAE's Mubadala Development Company, has asked the government of Italy to be placed into receivership after delays in an Air Force contract for Piaggio drones. (Defense News)
China's Beihang Unmanned Aircraft Systems Technology is actively marketing the BZK-005E medium-altitude long-endurance drone for export. (Jane's)
The Czech Republic has joined the European MALE RPAS project, a multinational initiative to develop a medium-altitude long-endurance drone. (Jane's)
Alpha Unmanned Systems awarded Robotic Skies a contract to provide global support for the Alpha 800 unmanned helicopter. (Shephard Media)
Commentary, Analysis, and Art
At The Wall Street Journal, Andy Pasztor writes that delays in the U.S. Federal Aviation Administration's rulemaking process for drones is worrying some in the industry.
At Globes, Yuval Azulai writes that Israel Aerospace System's loss of two major drone deals reflects the growing competition in the international military drone market.
At Aviation Week, David Hambling argues that the Houthis' claims that the group can launch drone strikes should not be dismissed.
At Aviation International Online, Grant Turnbull writes that the U.K.'s Royal Navy is exploring options for bolstering its fleet of maritime patrol aircraft, including potentially acquiring high-altitude drones.
At The Guardian, Michael Segalov profiles women drone pilots who have achieved success in the industry.
At The Irish Times, Mark Hilliard writes that some Irish emergency services helicopter pilots are concerned about the potential safety risks posed by increased drone activity.
At Jalopnik, Raphael Orlove lauds the skills of a drone pilot who made a viral video of a drift car competition.
For updates, news, and commentary, follow us on Twitter.