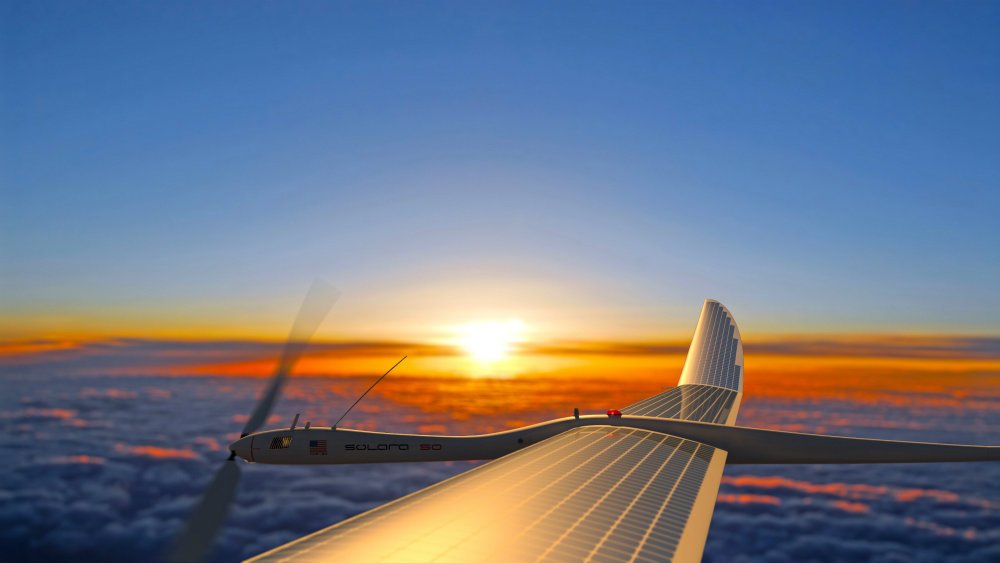 January 9, 2017 – January 15, 2017
If you would like to receive the Weekly Roundup in your inbox, please subscribe at the bottom of the page.
News
Popular French hobby drone maker Parrot laid off 290 out of 840 workers after posting growing losses in recent months. Parrot lost $27.8 million in the third quarter of last year. Shares for the company were down 17 percent following the announcement. (Agence France-Presse)
Google's parent company Alphabet has shut down a project that sought to build high-altitude solar-powered drones that beam Internet to remote areas. The project began in 2014 with Google's acquisition of Titan Aerospace, a solar-powered drone startup. Over 50 employees that worked on the project will be transferred to other Alphabet initiatives. (Business Insider)
Drone manufacturer Lily Robotics officially shut down operations after failing to secure additional funds to begin production of its long-awaited selfie drone. The San Francisco-based company unveiled the drone, which could be thrown into the air and could fly autonomously, in May 2015, and accumulated $34 million in pre-orders. The company has promised to reimburse all pre-order customers within two months. (BBC)
In a speech, U.K. Attorney General Jeremy Wright outlined the country's legal basis for its lethal strikes against members of terrorist organizations overseas. Wright stated that the U.K. will only conduct strikes in self defense against individuals who pose an immediate threat. (Associated Press)
Commentary, Analysis, and Art
At New Atlas, Rich Haridy examines a report by the European Parliament's legal affairs committee that recommends that robots be equipped with kill switches.
At the Digital Circuit, Scott Simmie argues that a reported close encounter between a drone and a commercial airliner in Mozambique did not, in fact, involve a drone.
At Bloomberg Gadfly, Leila Abboud looks at the various companies struggling in the consumer drone sector, and writes that "a chill has settled on a once-hyped market."
At Quartz, Mike Murphy writes that the commercial drone market is "starting to look a lot like the early smartphone market."
At Drone 360, Jeremiah Karpowicz offers seven predictions for the commercial drone industry in 2017.
At CityLab, George Joseph maps out U.S. drone strikes in Pakistan using data from the Bureau of Investigative Journalism.
At the Associated Press, Dave Kolpack writes that U.S. drone training academies are looking to recruit a younger cadre of future commercial drone pilots.
At Forbes, Ryan Mac and Aaron Tilley investigate what went wrong at Lily Robotics, the failed manufacturer of selfie drones.
At Defense One, Ben Watson looks at the various drones flown by ISIL and the increasing number of armed ISIL drones. For more on drones in Syria and Iraq, click here.
At Just Security, Jennifer Daskal offers a few takeaways from Jeremy Wright's speech on British targeted strikes against terrorist targets.
At EJIL:Talk!, James A. Green argues that the U.K. attorney general's legal basis for lethal strikes could allow for an overly broad scope of interpretation of "imminence."
At War is Boring, Samuel Bendett examines Russian efforts to invest in technologies that will detect and disrupt drone swarms.
In a Lawfare podcast, Jack Goldsmith speaks with Jameel Jaffer about his book, The Drone Memos: Targeted Killing, Secrecy, and the Law.
At War on the Rocks, Michael Shkolnik argues that Hamas and Hezbollah drone programs pose a threat to Israel.  
"Remote Control War," a BBC radio feature, looks at the status of the U.S. targeted killing program as the country transitions to the next administration.
At ExtremeTech, David Cardinal surveys all the drones at the Consumer Electronics Show 2017.
At Vox, Timothy B. Lee looks at why Sen. Tammy Duckworth (D-IL) has pushed for improved drone safety measures.
At the Heritage Foundation, Jason Snead and John-Michael Seibler argue that the 115th Congress should take steps to alter the FAA's classification of drones as aircraft.
At TechCrunch, Jon Evans argues that the speed at which drone developments occurs "seems to be accelerating."
Know Your Drone
The Pentagon announced in a statement that it has carried out a test in which over 100 drones launched from F/A-18 fighter jets flew in a coordinated swarm, one of the largest such drone swarms flights ever conducted. (Washington Post)
A simulation by NASA demonstrated the complex turbulence created by a quadrotor drone. (Gizmodo)
DARPA is developing glider drones that can drop urgent medical supplies and then disintegrate once they complete their mission. (Recode)
A 14-year-old in the Indian State of Gujarat has signed a Memorandum of Understanding with the local government to produce a drone he designed that detects and destroys landmines. (The Indian Express)
British defense firm BMT and the University of Bristol have developed a drone that uses machine learning algorithms to carry out perched landings. (Phys.org)
Defense firm Textron is studying the feasibility of developing a vertical take-off and landing variant of its Shadow tactical surveillance and reconnaissance drone, which it is hoping to pitch the the Australian Army. (IHS Jane's 360)
Meanwhile, Textron began tests of its Common Unmanned Surface Vehicle, which it is developing for the U.S. Navy. (UPI)
Azerbaijani firm Azad Systems has begun production of the Orbiter 1K loitering munition drone. (FlightGlobal)
Airbus has added a portable jamming system to its suite of counter-drone systems. (Unmanned Systems Technology)
Startup Airmada is developing a facility security system that autonomously deploys a drone if an intrusion is detected. (MIT Technology Review)
General Dynamics Mission Systems announced that its Bluefin SandShark, a small unmanned undersea vehicle, is now available for purchase. (Press Release)
The U.S. Navy is planning to release a Request for Information for a new initiative to develop a large unmanned undersea vehicle. (Defense News)
Drone maker DJI unveiled a range of new accessories for its commercial drones. (Unmanned Systems Technology)
Drones at Work
The City of Seattle may file charges against an individual who crashed a drone into the Space Needle tower shortly before New Year's Eve. (CNN)
The Los Angeles County Sheriff's Department has acquired a drone for emergency operations. (LAist)
The Nevada Institute for Autonomous Systems has begun construction of the Henderson Unmanned Vehicle Range testing site. (Las Vegas Sun)
Police in Portsmouth, New Hampshire are investigating reports that a drone is being flown over women's skylights. (CBS4)
Meanwhile, the Westfield Police Department in Massachusetts may soon acquire a drone for operations after receiving a $15,000 donation for unmanned aircraft. (WWLP)
Officials in Kennebuck, New Hampshire are considering an ordinance that would restrict the use of drones in public parks. (Government Technology)
Embry-Riddle Aeronautical University has launched an online course to teach people how to operate drones safely in the national airspace system. (Flying Mag)
The U.S. Military Academy has introduced a course in drone geospatial mapping for cadets. (Shephard Media)
Industry Intel
Daimler is investing in Starship Technologies, a startup drone delivery company as part of a $17.2 million funding round for the company. (Wall Street Journal)
George Mathew is replacing Paul Doersch as CEO of Kespry, a company that makes drones for commercial and industrial uses. (TechCrunch)  
The U.S. Department of Defense awarded North Carolina A&T State University a $5.2 million four-year contract to develop and test unmanned systems. (Greensboro.com)
The U.S. Special Operations Command awarded AAI Corp. a $475 million contract for mid-endurance unmanned aircraft systems. (DoD)
The U.S. Army awarded Textron Systems Support Solutions a $206 million contract for RQ-7 Shadow contractor logistics support services. (Press Release)
The U.S. Navy awarded Boeing Insitu a $70.8 million contract modification for six RQ-21A Blackjack drones for the Navy and Marine Corps. (DoD)
The U.S. Navy awarded Teledyne SeaBotix a contract for 60 vLBV unmanned undersea vehicles for explosive ordnance disposal. (NBC San Diego)
The German Bundeswehr awarded Airbus DS Airborne Solutions a contract to continue to lease the Heron 1 UAV for reconnaissance missions in Afghanistan. (Press Release)
France received two additional MQ-9 Reapers from General Atomics. The drones were deployed to Niamey, Niger where they will replace the Harfang UAVs. (IHS Jane's 360)
DARPA awarded Sikorsky a contract for Phase 3 of ALIAS, a program that is aimed at developing autonomous capabilities for reducing pilot workload. (Press Release)
QinetiQ will integrate Persistent Systems MANET radios into its TALON and Dragon Runner unmanned ground vehicles. (Press Release)
For updates, news, and commentary, follow us on Twitter.
[includeme file="tools/sympa/drones_sub.php"]