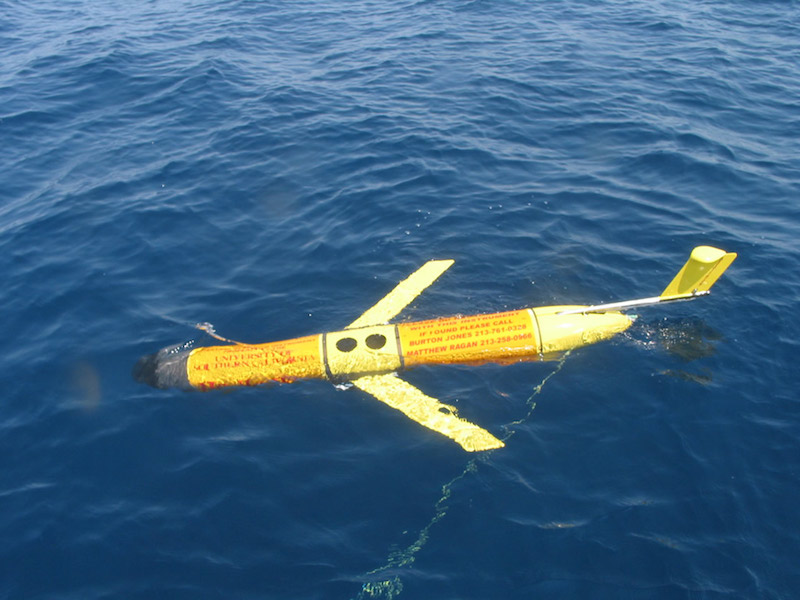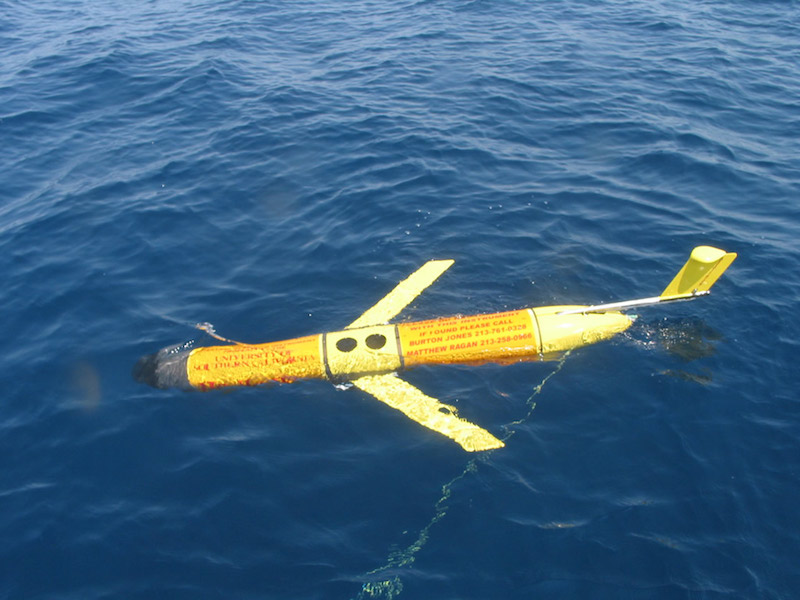 December 19, 2016 – December 25, 2016  
If you would like to receive the Weekly Roundup in your inbox, please subscribe at the bottom of the page.
News
U.S. Central Command announced that U.S. forces killed 28 suspected members of al-Qaeda in the Arabian Peninsula between September 23 and December 13. The strikes took place across Yemen and were carried out by drones. (Politico)
Convenience store chain 7-Eleven announced that it has completed 77 drone deliveries to a dozen pre-selected customers in Reno, Nevada. The drone delivery pilot program is being carried out by U.S. drone services company Flirtey. Each delivery took approximately 10 minutes to complete. (Drone 360)
The Federal Aviation Administration announced that it has issued 23,000 licenses to commercial and non-recreational drone pilots in three months. More than 28,000 people have applied for licenses since the FAA implemented the Part 107 regulations for non-recreational drone users in August. (Recode)
Meanwhile, the FAA marked the one-year anniversary of its drone registration program, noting that more than 616,000 drone users have registered with the agency. (Press Release)
Canada's transportation safety agency released a new online tool for reporting unsafe drone use. The incident-reporting system is part of Transport Canada's broader initiative to encourage safe drone use. (Global News)
Japan's Cabinet approved a military spending package that includes funds to acquire the U.S. RQ-4B Global Hawk high-altitude long-endurance surveillance drone. The $45 billion spending bill earmarks $143 million for the Global Hawks, which will be based at Misawa Air Base in northern Japan. (Stars and Stripes)
China returned a U.S. military underwater drone that was seized in the South China Sea. The U.S. military is now checking whether the ocean glider underwater drone was tampered with in any way. (Wall Street Journal)
Commentary, Analysis, and Art
At the Chicago Tribune, Ashley Halsey III writes that drone sales in 2016 are expected to surpass previous years.
At Reuters, Phil Stewart reports that U.S.-supplied drones have "proven ineffective against jamming and hacking" by Russian forces in Ukraine.
Also at Reuters, Josh Smith explores the contrasting views of U.S. drone pilots and Afghan residents.
At War is Boring, Matthew Gault writes that the U.S. Army and Air Force are failing to meet recruitment and training requirements for drone pilots.
At National Real Estate Investor, Justin X. Thompson and Garth Bostic examine privacy and legal considerations for commercial drone operators.
At Popular Mechanics, David Hambling writes that drones could cause significantly more damage to aircraft than birds. For more on close encounters between drones and manned aircraft, click here.
Also at Popular Mechanics, David Hambling considers the race to develop swarming drones in China and the U.S.
At the Atlantic, Conor Friedersdorf argues that President Obama failed to make a strong case for the U.S. targeted killing campaign during his tenure.
At the Observer, Michael Braasch writes that the lack of reliable obstacle avoidance technology is the prime impediment to drone delivery ideas.
At the Guardian, Nadia Khomami writes that proposed drone regulations in the U.K. could require any new drone user to pass a safety test.
At Mongabay, Ann Wang examines a conservation study that used drones in Myanmar.
CBS News considers the ways that drone manufacturers like DJI are integrating geofencing technology into drones to reduce the risk of accidents.
At Defense News, Ben Lerner examines provisions in the 2017 National Defense Authorization Act that provide funding for counter-drone systems.
At the National Interest, Tobias Burgers-Scott and Nicholas Romaniuk write that terror groups of the future could be armed with explosive drones.
At Wired, Jane Harman considers options for protecting the U.S. against a potential drone threat.
At the People's Daily, Curtis Stone argues that "China should be given credit for handling" the underwater drone seizure issue "in a professional and peaceful manner."
At the Navalist, William Yale surveys responses in Chinese media outlets to China's seizure of the U.S. underwater drone.
In a Rational Security podcast, Lawfare commentators discussed the implications of China's seizure of the U.S. drone.
At Vox, Bob Bateman explains what motivated China to seize the U.S. underwater drone.
In a podcast at the Modern War Institute, August Cole discusses the future of autonomy in weapons systems.
At Just Security, Chris Jenks reviews developments in the discussion around lethal autonomous weapons at the United Nations and describes what we can expect in 2017.
China Daily picks out the best Chinese aerial drone photography of the year.
Norwegian singer AURORA's latest music video features drones that build a cocoon-like shell around the artist. (Paper Mag)
Know Your Drone
DTU Space is designing a drone that will be used to search for unexploded mines along the Danish coast. (CPH Post)
North Korea is reportedly developing a long endurance surveillance and reconnaissance drone. (IHS Jane's 360)
The U.S. Naval Research Laboratory completed the first flight of its Ion Tiger, a hydrogen-powered drone. (Phys.org)
China's Xianglong high-altitude long-endurance surveillance and reconnaissance drone will reportedly enter service soon. (IHS Jane's 360)
A researcher at West Virginia University has developed an algorithm that allows multiple drones to collaborate on a single mission. (Phys.org)
Leonardo-Finmeccanica is conducting advanced flight tests of its SW-4 Solo optionally manned helicopter. (IHS Jane's 360)
U.S. firm Juliet Marine Systems has developed a prototype for a quiet unmanned undersea vehicle called Guardian. (National Interest)
The U.S Naval Surface Warfare Center has developed a system to rapidly program missions for unmanned undersea vehicles. (Press Release)
Amazon has been awarded a patent for a system to protect its delivery drones from hacking and spoofing. (Fortune)
Telecom firm Vodafone is hoping to develop a traffic management system for drones. (Financial Times)
Drones at Work
The Swedish government is looking to repeal a strict rule that required drone users to obtain permits that were originally meant for surveillance cameras.
The U.S. Air Force used RQ-4 Global Hawk surveillance drones to follow Chinese warplanes that flew a mission over Taiwan. (Taiwan News)
The French postal service has obtained permission to fly drone deliveries along a set nine-mile route. (Recode)
The Tuscon, Arizona police force is considering using drones to replace its helicopters. (Police One)
Firefighters in Henrico, Virginia used a drone to monitor a fire at a yacht basin. (Richmond Times-Dispatch)
Farmers in Australia are testing drones for herding cattle. (ABC)
The City Council of Newton, Connecticut adopted an ordinance regulating drones in the city. (Wicked Local Newton)
The Armenian military has reportedly installed counter-drone systems along its eastern borders. (Massis Post)
The Filipino government is planning to use drones to monitor the construction of new roads and bridges to ensure that the projects are executed quickly and without corruption. (ABS CBN)
The Iranian army shot down a drone belonging to a state-affiliated news agency after it flew too close to the residence of Supreme Leader Ali Khamenei. (Fox News)
Two armed unmanned ground vehicles participated in a Russian military exercise near Moscow. (RT)
A hobby drone almost struck a man when it fell onto a street in Montreal. (CTV News)
The U.S. Navy explains how underwater ocean gliders help survey and map the ocean. (Navy Live)
YouTube celebrity Casey Neistat used a drone to pull himself along on a snowboard. (The Verge)
Industry Intel
The Israeli Air Force announced that it plans to purchase additional Hermes 900 medium-altitude long-endurance drones. (IAF)
The U.S. Air Force awarded General Atomics Aeronautical Systems a $349 million contract for MQ-1 Predator and MQ-9 Reaper support and services. (DoD)
The U.S. Navy awarded Hydroid a $11.1 million contract modification for the MK 18 family of unmanned undersea vehicles. (DoD)
Meanwhile, the U.S. Navy awarded Hydroid a $10.6 million contract to provide support to the Littoral Battlespace Sensing Autonomous Undersea Vehicle Program. (DoD)
The U.S. Navy awarded Northrop Grumman Systems a $10.4 million contract for MQ-8 Fire Scout sustainment services. (FBO)
The U.S. Army awarded Longbow a $25 million contract for unmanned aerial system tactical common data link assembly. (DoD)
The U.S. Army awarded Northrop Grumman Systems a $9.4 million contract modification to include a counter-UAS capability in its counter-rocket and mortar system. (DoD)
The Israeli Air Force awarded Bluebird a contract for unmanned aircraft systems that will be used to train air defence units to shoot down drones. (FlightGlobal)
Turkey's Prime Minister awarded DroneShield a contract for drone detection systems. (DC Inno)
Intel acquired Mavinci, a European Space Agency startup company that develops drones for surveillance and mapping. (Press Release)
The Department of Homeland Security awarded Echodyne a $118,721 contract for navigational radars for drones or for detecting drones. (GeekWire)
For updates, news, and commentary, follow us on Twitter.
[includeme file="tools/sympa/drones_sub.php"]