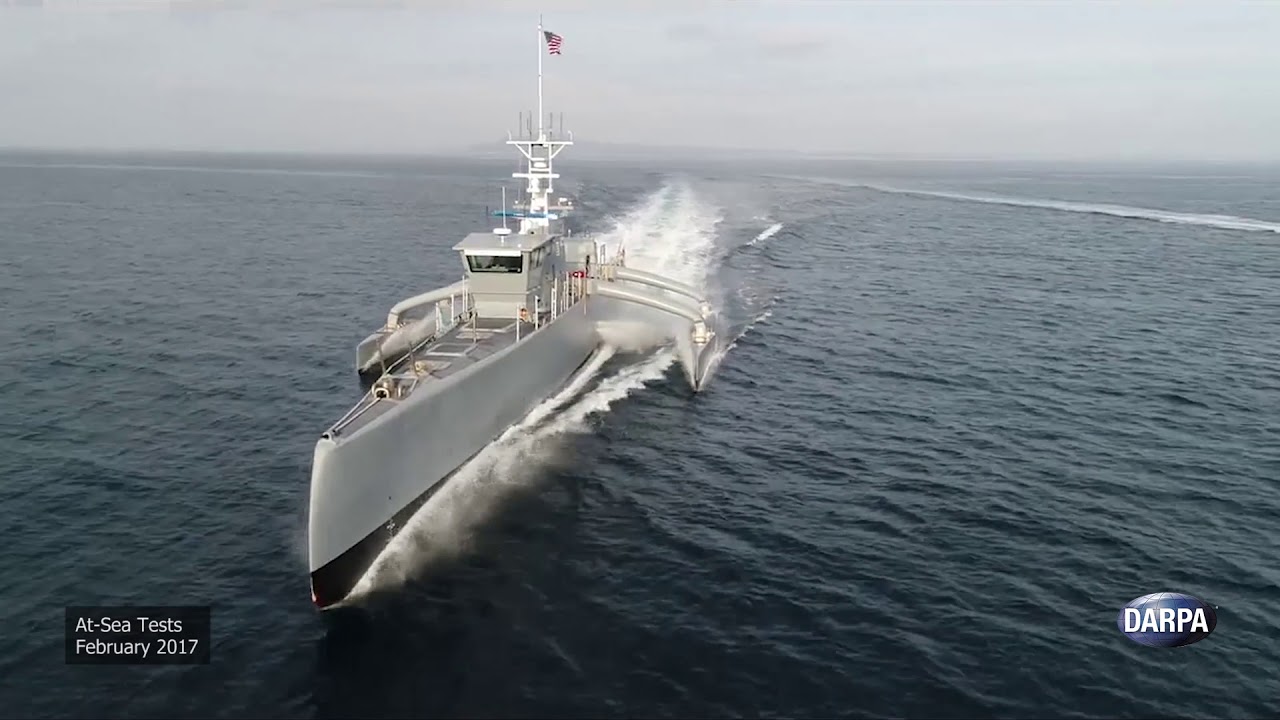 January 29, 2018 – February 4, 2018
If you would like to receive the Weekly Roundup in your inbox, please subscribe at the bottom of the page.
News
Multiple suspected U.S. drone strikes reportedly killed 26 Taliban insurgents in Afghanistan. According to the Associated Press, the strikes targeted a Taliban meeting in southeastern Ghazni province.
The U.S. Federal Aviation Administration is investigating a video published to YouTube that appears to have been filmed by a drone flying in close proximity to a commercial airliner. The video, which was filmed less than five miles from McCarran International Airport in Las Vegas, has drawn condemnation from industry groups. (Air Transport World)
Commentary, Analysis, and Art
At the Denver Post, Joe Rubino describes how drones are becoming commonplace at construction sites in Colorado.
At Forbes, Loren Thompson writes that Boeing is determined to win the Navy's contract to develop the MQ-25 Stingray refueler drone.
At Ball State Daily, Tanner Holbrook writes that Ball State University's drone policy may violate federal regulations.
At Wired, David Pierce has assembled a beginner's guide to drones.
At the Guardian, Jamie Doward looks at the U.K. Ministry of Defense's policy on targeted killings.
At IEEE Spectrum, Stuart Russell, Anthony Aguirre, Ariel Conn, and Max Tegmark argue that lethal autonomous robots pose a real threat to international security.
Meanwhile, also at IEEE Spectrum, Paul Scharre responds, arguing that some of the concerns about lethal robots are "not realistic."
A report by the Ohio Attorney General's Advisory Group on Unmanned Aircraft Systems proposes a list of best practices for law enforcement agencies seeking to acquire drones.
The Digital Forensic Research Lab reports on the development and deployment of armed robots in the conflict in eastern Ukraine.  
At Commercial Drone Professional, Emma Calder writes that increased competition will drive more consolidation in the drone industry in 2018.
At Inside Defense, Ashley Tressel writes that the U.S. Army is reviewing its requirements for small drones with an eye to determining whether it will acquire new types of systems.
At the Drive, Tyler Rogoway looks into the history of a secret drone built by Lockheed Martin's Skunk Works.
At the Diplomat, Scott N. Romaniuk and Tobias Burgers write that China's drone swarms have plenty of military and scientific applications.
At CNET, Ben Fox Rubin looks at the technology underpinning Intel's complex drone light shows.
At Voice of America, Lameck Masina considers how UNICEF drones are being used to fight cholera in Malawi.
At The Herald-Tribune, Carlos R. Munoz profiles a Florida drone startup founded by a group of former charter jet pilots.
In International Security, Michael J. Boyle, Michael C. Horowitz, Sarah E. Kreps, and Matthew Fuhrmann debate the role that drones play in relations between states.
At Foreign Policy, Jana Winter considers whether it is possible to protect high-profile events from drone attacks.
At the Roanoke Times, Jacob Demmitt writes that researchers at Virginia Tech University are looking into how livestock respond to drones.
Know Your Drone
The U.S. Defense Advanced Research Projects Agency has completed trials of its Sea Hunter unmanned ship and will now transfer the program to the Navy. (Engadget)
U.S. startup SolidEnergy Systems has developed a lithium-metal battery for drones that it claims has double the energy of regular lithium-ion batteries. (Green Tech Media)
Counter-drone systems maker DroneShield unveiled the DroneGun Tactical, a handheld jamming rifle. (TechCrunch)
A group of students from BITS Pilani college in Dubai have developed a drone that disperses fog. (Gulf News)
U.S. drone maker Uavos unveiled the SURVEYOR-HE, a helicopter drone designed for a range of commercial applications. (Unmanned Systems Technology)
The National Academy of Sciences of Belarus is developing a 600 kilogram surveillance drone. (Belarus News)
Drones at Work
A Chilean national has plead guilty to flying a drone in close proximity to a number of helicopters fighting a wildfire in New Zealand last month. (Stuff)
An advisory group convened by the Ohio Attorney General's Office submitted 14 recommendations for regulating police drone use in the state. (Dayton Daily News)
A new U.S. Air Force investigation has found that an MQ-1B Predator drone crash in 2016 was caused by crew and datalink errors. (Defense News)
In an exercise in China, the People's Liberation Army Air Force used commercially available drones to deliver parts to repair a radar at an isolated air force position. (Jane's)
The city of Louisville has proposed a plan to the Federal Aviation Administration to use drones to investigate gun violence.
The Texas Parks and Wildlife Department has acquired a drone for search and rescue operations. (Press Release)
A U.S. court has sentenced a 25-year-old man to 12 years in prison for smuggling narcotics over the southern border with a drone. (Fox News)
Police in Richmond, California are planning to use drones to help crack down on illegal car racing events in the city. (KPIX 5)
Police in Scottsdale, Arizona deployed counter-drone systems during the Waste Management Phoenix Open. (KSAZ)
Industry Intel
The U.S. Air Force awarded L-3 Link Simulation and Training an $8.2 million contract to retrofit Predator Mission Aircrew Training System simulators. (UPI)
Safran Electronics and Defense announced that it will develop three unmanned ground vehicles for the French military's Furious project. (Shephard Media)
Jane's has reported that Belgium will likely fill its requirement for a medium-altitude long-endurance drone with a derivative of the General Atomics Predator B system.
Sabrewing Aircraft Company, a California-based startup that is seeking to build heavy-duty cargo drones, announced that it has surpassed its angel round fundraising goal. (Air Cargo World)
SkyWatch, a drone safety and insurance startup, announced that it has raised $2 million in a Seed funding round. (DroneLife)
Suez North America partnered with Sky Scape to integrate drones into water utility operations. (AUVSI)
Singapore-based telecommunications firm M1 has partnered with the Air Traffic Management Research Institute to use a mobile phone network to track drones. (AIN Online)
Atlas Dynamic has partnered with Luxriot to develop video solutions for the defense, security, and first responder markets. (Commercial Drone Professional)
Germany's SPD and CDU parties have agreed to move forward with leasing the Israeli-made IAI Heron TP for the Bundeswehr, ending a disagreement over whether the drone would be armed. (Handelsblatt)
For updates, news, and commentary, follow us on Twitter.