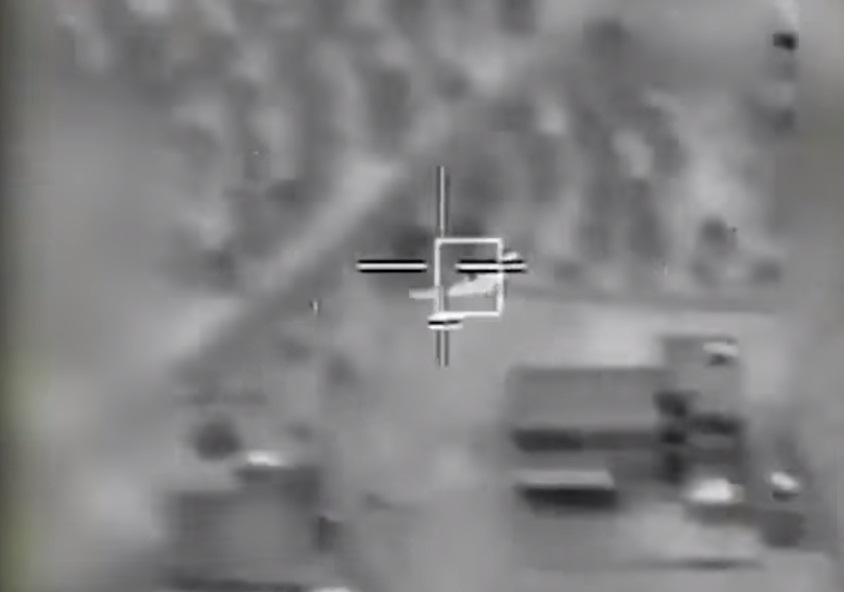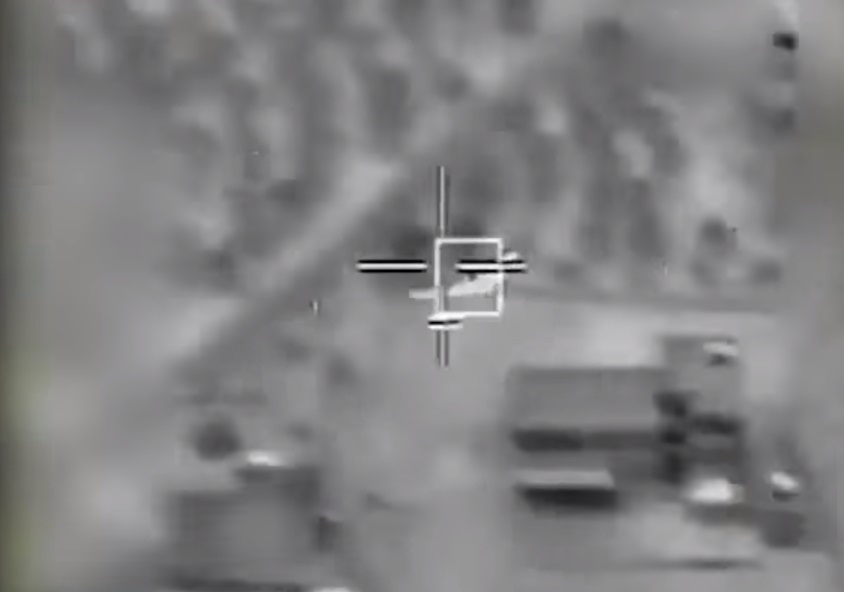 February 5, 2018 – February 11, 2018
If you would like to receive the Weekly Roundup in your inbox, please subscribe at the bottom of the page.
News
A U.S. drone strike in Pakistan killed Khalid Mehsud, the deputy leader of the Pakistani Taliban. In a statement, the spokesperson for Tehrik-e-Taliban confirmed that Mehsud was killed in a strike in North Waziristan. (Associated Press)
An investigation by the Associated Press found that Russian hackers have been targeting U.S. military drone experts and manufacturers. The cyber attacks are attributed to a group known as Fancy Bear, which also interfered with the 2016 U.S. election. According to the Associated Press, the hackers targeted individuals at Lockheed Martin, Raytheon, Boeing, Airbus Group, and General Atomics, as well as a number of smaller firms.
Israel shot down an Iranian drone that it says was a copy of a the RQ-170 Sentinel, a U.S. stealth spy drone. The Iranian drone, which was launched from Syria, was shot down inside Israel, prompting the Israeli military to launch strikes against targets in Syria. Iran captured a U.S. RQ-170 in 2011 and has since claimed to have reverse-engineered the aircraft. (Washington Post)
The Swedish Transport Agency has unveiled new regulations for civilian drone use. Under the rules, drone pilots would be prohibited from operating within five kilometers of an airport or disrupting emergency rescue efforts. (Air Transport World)
Commentary, Analysis, and Art
The Association for Unmanned Vehicle Systems International held a three-day conference that addressed drone technologies for defense and security.
At Inside Defense, Justin Doubleday writes that the U.S. Defense Advanced Research Projects Agency is no longer developing new platforms that are not equipped with some autonomous capabilities.
At Defense News, Jen Judson writes that the U.S. Army is considering methods to counter artificially intelligent adversary systems.
At USNI News, Gidget Fuentes writes that there is some disagreement within the Pentagon over the best way to rapidly acquire new technologies.
At Federal Times, Jessie Bur looks at how the U.S. Department of Interior uses its fleet of drones to conduct dam inspections and wildlife surveys.
At Marketwatch, Sally French reports that the U.S. Federal Aviation Administration has only disciplined one U.S. individual for conducting drone operations without certification.
At Shephard Media, Richard Thomas writes that countries in the Asia-Pacific region are developing drone regulations that resemble U.S. and European rules.
Meanwhile, at Aviation International Online, Neelam Mathews looks at how India's Ministry of Civil Aviation is addressing a growing domestic drone industry.
At Wired, Brian Barrett looks at how Intel created a massive aerial drone display at the WInter Olympics opening ceremony in Pyeongchang.
A report by the U.S. Government Accountability Office evaluates the U.S. Navy and Marine Corps' progress on personnel requirements for operating unmanned systems.
At Reuters, Brenda Goh and Gerry Doyle writes that cheap Chinese-made drones are winning over international customers and chipping away at U.S. and Israeli dominance in the sector.
At CyberScoop, Patrick Howell O'Neill considers how drones are increasingly becoming both targets and launch platforms for cyber attacks.
The Economist considers how home-made drones could challenge even the most advanced militaries.
At Bloomberg Technology, Adam Majendie and Krystal Chia write that drone and counter-drone systems were in the spotlight at this year's Singapore Airshow.
At CNN, Victoria Brown and Tom Page speak with Mihir Garimella, a Pennsylvania teenager who built a drone based on the fruit fly.
The U.S. Marine Corps is reconsidering its plans to acquire a new heavy unmanned aircraft after industry groups suggested that it could be too expensive. (USNI News)
At Popular Science, Jeffrey Lin and P.W. Singer write that the passenger-carrying drone built by China's Ehang has completed more than 1,000 test flights.
At War on the Rocks, Julia Macdonald and Jacquelyn Schneider expand on their study of infantry preferences for manned vs. unmanned air support.
"Against the Hillside," a new theater performance in New York, addresses U.S. drone strikes in Pakistan from both the U.S. and Pakistani perspective. (New York Times)
Know Your Drone
Chinese military drone maker Star UAV System unveiled a concept for a flying-wing stealth drone. (Jane's)
Italian defense firm Leonardo is exploring design possibilities for a new rotary-wing drone. (Aviation Week)
Amazon has been awarded a patent for a system by which its delivery drones would hitch rides on commercial trucks operated by other firms. (Digital Trends) For more on Amazon's delivery drones, click here.
Sino-Italian firm Collective Wisdom Technology unveiled the Spider 103, an autonomous helicopter drone. (Jane's)
The China National Aero-Technology Import and Export Corporation unveiled the U8EW, a reconnaissance and strike helicopter drone. (Shephard Media)
Intelligence systems maker Horizon Technologies has developed a satellite phone monitoring system designed to be mounted aboard unmanned aircraft. (Jane's)
UAE-based maritime systems maker Al Seer Marine Technologies unveiled its second generation Unmanned Surface Vessel system. (Unmanned Systems Technology)
Meanwhile, Japan's Maritime Self-Defense Force is developing a range of unmanned surface and underwater vehicles that it plans to deploy by 2020. (Jane's)
Aerospace firm Airbus has completed the first full-scale test flight of its Vahana vertical take-off and landing transportation drone. (Unmanned Systems Technology)
Meanwhile, Airbus plans to begin demonstrations of its Skyways drone delivery system in Singapore sometime in next six months. (Aviation Week)
In an exercise, the U.S. Army used an armed unmanned M113 ground vehicle to provide suppressive fire for an engineer platoon. (Defense One)
French drone maker Delair unveiled the DT26X LiDAR, a fixed wing commercial drone. (DroneLife)
U.S. firm Team Polaris unveiled the MRZR X, an optionally manned ground vehicle similar to the one it has designed for the U.S. Army's Squad-Multipurpose Equipment Transport program. (Jane's)
Singapore firm ST Kinetics unveiled the Jaeger 6, a six-wheeled unmanned ground vehicle. (Army Recognition)
Drones at Work
The U.S. Air Force has asked the Lincoln County Board of Commissioners in Nevada to amend its local drone ordinance in order to impose stricter prohibitions against flying drones near Area 51. (Lincoln County Central)
The Stafford County Sheriff's Office in Virginia used a drone to help end a standoff with an armed woman who was holed up in her car. (The Washington Post)
Chinese drone maker DJI has created a no-fly zone for its commercial unmanned aircraft around the Pyeongchang Winter Olympic Games. (Tech Radar)
Baltimore Gas and Electric is planning to test the use of drones for powerline and infrastructure inspections. (The Baltimore Sun)
The World Wildlife Fund is planning to launch an anti-poaching drone pilot program in Zambia. (Xinhua)
Unmanned Aircraft International and Singular Aircraft are planning to conduct flight testing of the Flyox Mark II cargo drone in Kansas. (The Emporia Gazette)
Industry Intel
InstantEye Robotics announced that it has received an order from the U.S. Marine Corps for  800 InstantEye Mk-2 GEN3 quadcopter drones. (Unmanned Systems Technology)
The U.S. Army awarded Textron Systems a $28.2 million contract modification for contractor support for One System remote video terminals. (DoD)
The U.S. Navy announced that it intends to award Insitu a $900,000 contract for RQ-21A Blackjack components for Poland. (FBO)
U.S. firm PrecisionHawk acquired Droners.io and AirVid to create a network of more than 15,000 commercial drone pilots. (Unmanned Aerial Online)
Germany has extended lease contracts for the IAI Heron-1, a medium-altitude long-endurance surveillance drone, for operations in Mali and Afghanistan. (Jerusalem Post)
Meanwhile, Israel will take delivery of an unknown number of new IAI Heron TP drones. (Jane's)  
Greece will lease seven IAI Heron drones from Israel in a three-year, $44 million contract. (Jane's)
Iran will reportedly begin mass production of the Mohajer 6, a mid-sized drone capable of carrying weapons. (Jane's)
The Turkish Air Force Command has taken delivery of its first two operational TAI Anka-S surveillance and strike drones. (Jane's)
The U.S. Department of Transportation awarded Futron Aviation Corporation approximately $300,000 to collect and analyze data from drone inspections of bridges. (FBO)
For updates, news, and commentary, follow us on Twitter.