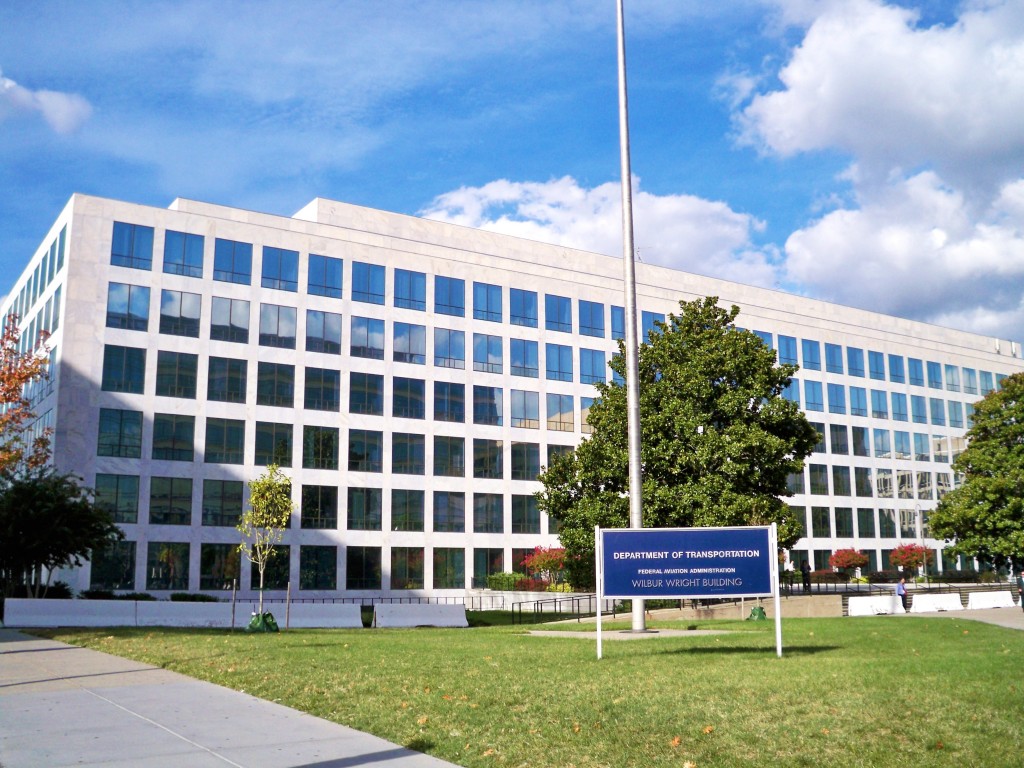 If you would like to receive the Weekly Roundup in your inbox, please subscribe at the bottom of the page.
News
The Federal Aviation Administration has released its proposed rules for the domestic, non-recreational use of drones weighing less than 55 lbs. The rules, which would require commercial drone pilots to acquire an operator's certificate and maintain visual contact with the aircraft, among other requirements, would not apply to hobbyists or recreational users. The FAA will now open a 60-day period for public comment on the rules. (Washington Post)
President Obama issued a memorandum that outlines new privacy guidelines for government agencies that wish to fly unmanned aircraft. The order requires federal agencies to publish reports on their use of drones, ensure compliance with existing privacy protections, and establish oversight processes for the collection, retention, and dissemination of information. (White House)
A U.S. drone strike in Afghanistan reportedly killed nine people. The strike targeted a compound in the Nangarhar province near the border with Pakistan. (Dawn)
President Obama submitted a request to Congress for a new three-year authority to wage war against the Islamic State. While the authorization would repeal the 2002 congressional authority to use force in Iraq, it would not take the place of the 2001 Authorization for the Use of Military Force that the White House has used as a legal foundation for the CIA's targeted killing campaign. (CNN)
Fewer than 10 U.S. Air Force drone pilots will receive a $1,500 monthly incentive pay this year. Last month, the Air Force announced that it intended to raise the bonus pay for drone pilots after the Daily Beast reported that drone crews were overworked. Air Force spokesperson Rose Richeson told Military.com that only pilots who have served six years or more will receive the bonus.
An FAA economic impact report indicating the proposed drone rules was leaked on Saturday. The publication of the proposed rules on Sunday seems to have been coordinated in response to the leak. (Forbes)
Commentary, Analysis and Art
A working paper by Paul Scharre and Michael Horowitz at the Center for a New American Security explains the capabilities and limitations of current autonomous weapons, and considers the ways in which future weapons systems could incorporate autonomous operations.
At War is Boring, Adam Rawnsley takes a look at Iranian drones that have crashed in Iraq.
The Guardian reports that a 13-year-old Yemeni boy who was killed in a recent U.S. drone strike told the paper before his death that he had nightmares about drones.
At Lawfare, Jack Goldsmith reacts to President Obama's proposal for a new AUMF, arguing that there will be little support for the proposal in Congress.
Meanwhile, at Just Security, Ryan Goodman argues that the new AUMF needs to have an expiry date, and that there should be substantial congressional oversight of the ongoing campaign against ISIS.
At Defense One, Patrick Tucker argues that the U.S. could supply Ukraine with non-lethal technology like reconnaissance and surveillance drones instead of arms.
At Epoch Times, Mark Pomerleau examines the downsides to the Air Force's reliance on drones.
At the Kyiv Post, Bozhena Sheremeta profiles a robotics academy that is making 3D-printed drones for the Ukrainian army.
At the Canadian Press, Murray Brewster writes that Russia's recent drone purchases are stoking fears that it could be expanding operations in the Arctic.
At Motherboard, Timothy McLaughlin takes a look how drone hobbyists in Myanmar are under scrutiny from the government.
Also at Motherboard, Shawn Musgrave writes that the FBI is having difficulty coming up with privacy assessments for drones.
At the New York Times, Jelani Cobb considers why the American public is suspicious of drones.
At CNN, Aaron Cooper describes some of the strict conditions attached to the FAA's commercial drone exemptions.
At Gizmodo, Adam Clark Estes takes stock of the DIY drone industry.
At Slate, Faine Greenwood argues that "42 percent of Americans are wrong about drones."
A series of aerial photos by Kunrong Chen captures a bird's-eye view of everyday activities in China. (World Press Photo)
ABC has announced that it will revive the robot fighting TV series BattleBots. (Deadline Hollywood)
Know Your Drone
Google-owned robotics company Boston Dynamics has unveiled a small four-legged robot called Spot. (Gizmag)
Drone maker 3D Robotics has released a new open-source flight control application for drones. (Tech Crunch)
French Company Malou has released a video of a drone that ensnares smaller drones in an aerial net. (Popular Mechanics)
Samsung has announced that it will open a new lab to develop drones, along with a range of other future technologies. (The Guardian)
Defense contractor GuardBot has developed an amphibious ball drone for the U.S. Marines. (Defense One)
Drone maker DJI has partnered with Olympus and Panasonic, indicating that it may create built-in drone cameras that are compatible with the lenses made by the two photography equipment companies. (CNET)
Drones at Work
NoFlyZone.org allows users to enter their home address as a no-fly zone. Some drone makers have agreed to comply with the no-fly zones created through the site. (ArsTechnica)
Pro-Russian separatists posted a video of their drone at work over Debaltsevo in eastern Ukraine. (YouTube)
Members of the New York City Drone User Group raced drones in the Bronx. (Motherboard)
In Brazil, scientists are using drones to scan the Amazon for evidence of ancient civilizations. (BBC)
A restaurant in Singapore is using drones to deliver food to customers. (Washington Post)
Fjurze, a Dutch company, is working with the Royal Dutch Airforce to put on a massive drone circus in Amsterdam. (Creators Project)
For updates, news, and commentary, follow us on Twitter.
For Mashable's take on the week in drone news, check out the Drone Beat.