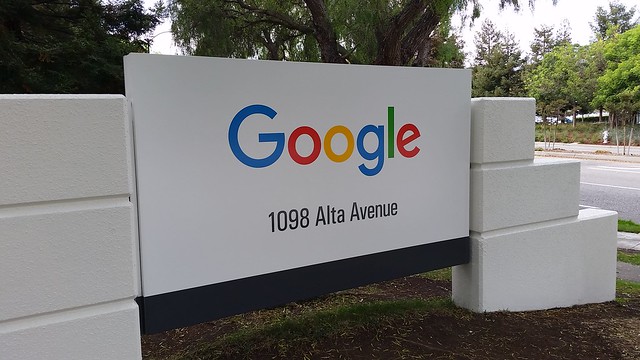 April 1, 2019 – April 7, 2019
If you would like to receive the Weekly Roundup in your inbox, please subscribe at the bottom of the page.
Top Stories
In a statement, U.S. Africa Command said that a U.S. drone strike in Somalia in April 2018 killed two civilians, after initially denying that any civilians had died in operations in the area. The military command announced that it has launched an investigation into whether it is accurately reporting civilian casualties of airstrikes. The announcement follows a report by Amnesty International published last month that claimed that two dozen civilians were killed in recent U.S. military operations in the country. (Associated Press)
Google has closed down an ethics board that was intended to guide the company's policies for the development of artificial intelligence. Google announced the Advanced Technology External Advisory Council in late March to help it navigate a range of challenges related to AI, including privacy issues and concerns around the use of the company's software tools for defense operations. Less than a week after the group's creation, one board member had resigned and others faced mounting public criticism for their participation. (Vox)
Know Your Drone
The U.S. Defense Advanced Research Projects Agency held the Subterranean Challenge, a competition for unmanned vehicles that can navigate complex indoor and underground environments with no navigation link. (IEEE Spectrum)
Meanwhile, DARPA has launched the fourth sprint of its OFFensive Swarm-Enabled Tactics swarming drone program. (Unmanned Systems Technology)
A report by Business Insider has revealed that Facebook spent several years exploring the possibility of using small bird-like drones to deliver augmented Internet connectivity to remote areas.
In a proof-of-concept demonstration, an L3 Technologies unmanned boat deployed, piloted, and recovered a small unmanned undersea vehicle. (AUVSI)
The U.S. Army has issued a Request for Proposals for an optionally inhabited combat vehicle prototype. (Defense News)
The U.S. Defense Digital Service is assembling a team of engineers and other experts for a counter-drone project called Jyn Erso. (Defense One)
U.S. startup Valqari unveiled a design for a smart mailbox for receiving packages from delivery drones. (AUVSI)
Security and defense firm SSI unveiled an equipment kit for K-9 dogs that comes with a back-mounted drone for aerial surveillance. (Mönch Online News Channel)
U.K. firm Dynautics unveiled the Phantom, a scalable autonomous underwater drone. (Unmanned Systems Technology)
Dedrone unveiled the DroneTracker 4, a software system for counter-drone detection devices. (Press Release)
Japanese conglomerate Mitsubishi Heavy Industries has developed an unmanned ground vehicle for battling hazardous fires. (Futurism)
Israel Aerospace Industries has announced that it is making its unified control system for the company's Heron drones available worldwide. (Jane's)
Austrian drone maker Schiebel is developing a new engine for its S-100 Camcopter rotary drone to increase its endurance in order to meet requirements for the Royal Australian Navy. (Jane's)
China Tech Hi Industry Import and Export Corporation unveiled a quadcopter drone designed to shoot fire-extinguishing rounds into skyscrapers during upper floor blazes. (Shephard Media)
Jetwind Brasil Services and Technologies unveiled a drone that can be configured for three different flight modes. (Jane's)
Brazilian firm IACIT unveiled the DroneBlocker, a jamming-based counter-drone system. (Jane's)
The China Academy of Aerospace Aerodynamics announced that it has completed geographical exploration test flights for its Rainbow-4 high-altitude long-endurance drone. (Ecns.com)
Drones at Work
The town of Stone Harbor, New Jersey has re-introduced a draft ordinance that would prohibit drone operations under most circumstances. (Cape May County Herald)
Police in China are using drones to find illegal gambling sites. (People's Daily Online)
The U.K. Maritime and Coastguard Agency has launched a pilot program to integrate drones into a range of operations. (Shephard Media)
Delft University of Technology held its second annual DroneClash event, a competition to evaluate a range of counter-drone technologies. (Robotics Business Review)
The Saudi military says that it shot down two Houthi drones that were targeting the city of Khamis Mushait. (Reuters)
Malpensa Airport in Italy suspended flights for approximately thirty minutes after a drone was seen flying in the area. (Associated Press)
Warner Brothers and the International Cinematographers Guild are engaged in a legal dispute over whether drone pilots are recognized under its jurisdiction. The studio contends that they are not. (The Hollywood Reporter)
Six individuals who were protesting U.S. drone operations were arrested near Creech Air Force Base in Nevada. (Associated Press)
Authorities seized a drone and tens of thousands of dollars in contraband at the perimeter of Kent Institution, a correctional facility in British Columbia, Canada. (Global News)
The Icelandic Coast Guard and the European Maritime Safety Agency have selected Egilsstaðir in eastern Iceland to serve as the air base for a series of tests of the Hermes 900 surveillance and reconnaissance drone. (Iceland Review)
Industry Intel
Italian Defense Minister Elisabetta Trenta cancelled a planned 250 million euro purchase of eight Piaggio Aerospace P.1HH medium-altitude long-endurance drones. (Defense Aerospace)
The U.S. Navy awarded Northrop Grumman Systems a $7.2 million contract modification for material associated with the MQ-4C Triton. (DoD)
The U.S. Navy awarded Northrop Grumman Systems a $12.9 million contract modification for upgrades to three MQ-4C Tritons. (DoD)
The U.S. Army is soliciting proposals for a new, off-the-shelf quadcopter drone for squads. (FlightGlobal)
AeroVironment announced that it has been awarded a $17.4 million contract for Puma AE drones by an unnamed U.S. ally. (Press Release)
Lebanon has taken delivery of six Boeing Insitu ScanEagle drones from the U.S. (The Defense Post)
The U.K. announced that it will invest 75 million GBP into developing new mine-hunter unmanned surface vehicles. (Unmanned Systems News)
Reuters reports that Chinese drone maker EHang is seeking to raise $200 million in private fundraising and will delay plans for an initial public offering.
Brazil's SIATT-Engenharia, Indústria e Comércio is intending to partner with Russia's Rosoboronexport to offer the Orlan-10E drone to Brazil. (Jane's)
Komatsu Australia partnered with Skycatch to use drones for safety monitoring at construction jobsites. (Press Release)
Commentary, Analysis, and Art
At War on the Rocks, Nicholas Grossman argues that the U.S. government's decision to cancel an official report on drone strikes and other operations is not a significant blow to transparency.
Meanwhile, at Just Security, Charles J. Dunlap responds to criticism of his op-ed on the government report on U.S. drone strikes.
At Lawfare, Emma DiNapoli offers a backgrounder and analysis of a German court's recent decision regarding U.S. drone operations that rely on German support.
In testimony before the U.S. Senate Armed Services Committee, Army General Stephen Townsend said that the Chinese drones operated by Nigeria and other countries are of low quality and are used infrequently.
A report by the UK Airprox Board found that dangerous encounters between drones and manned aircraft increased by approximately 34 percent in 2018. (Airport Technology)
At Military.com, Gina Harkins writes that the U.S. Navy's plan for a "Ghost Fleet" of unmanned vessels remains opaque.
At Air Force Magazine, Rachel S. Cohen looks at what the Skyborg drone prototype reveals about the U.S. Air Force's vision for future drones.
Also at Air Force Magazine, Rachel S. Cohen examines the U.S. Air Force's plans to deploy directed-energy counter-drone systems.
At The Wall Street Journal, Mike Cherney writes that spectators at drone races can find it hard to follow the tiny, fast-moving drones.
For updates, news, and commentary, follow us on Twitter.