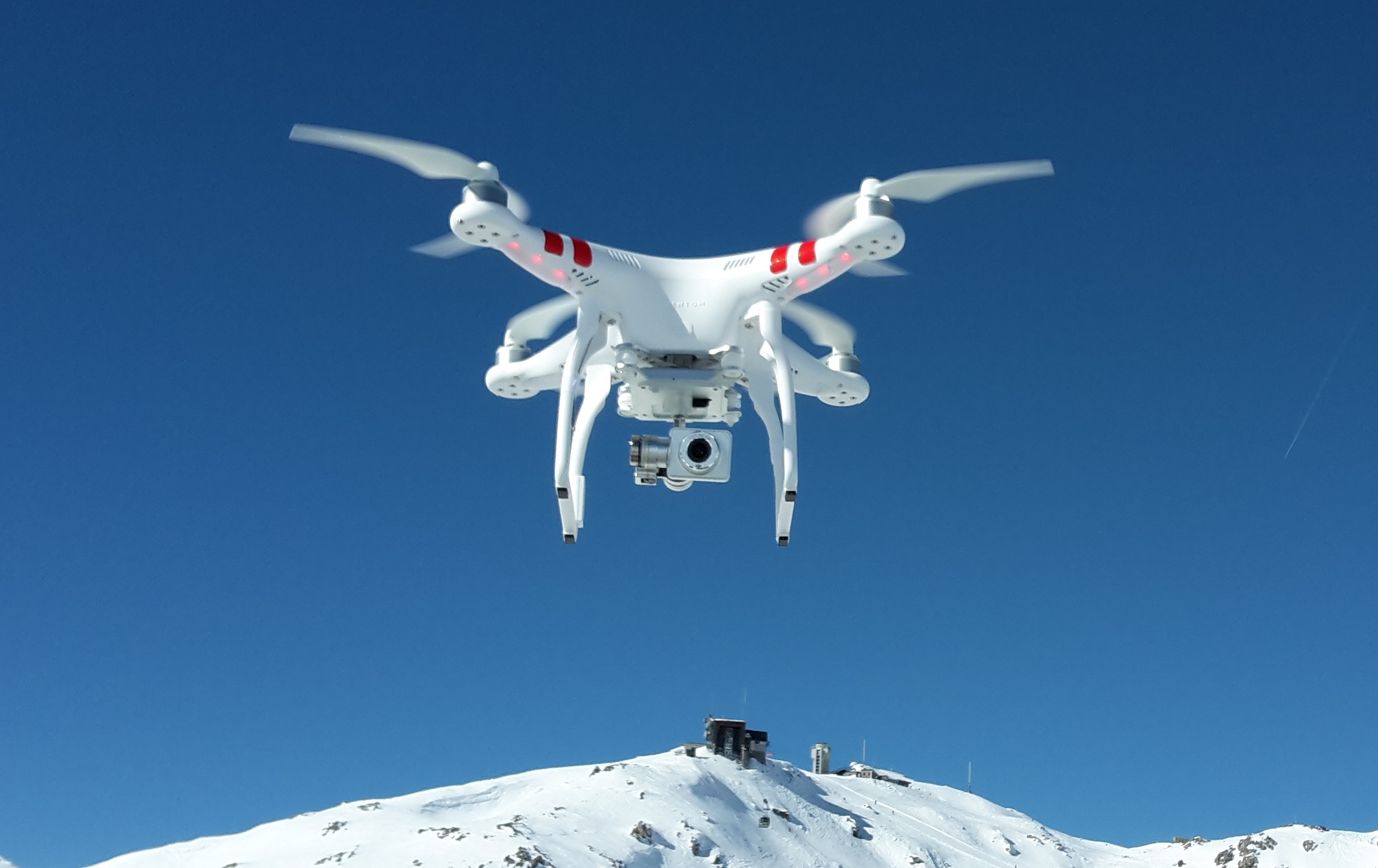 May 20, 2019 – May 26, 2019
If you would like to receive the Weekly Roundup in your inbox, please subscribe at the bottom of the page.
Top Stories
The U.S. Department of Homeland Security issued a warning to U.S. firms that drones manufactured in China may be relaying data that could reveal the identity of the operator, as well as other critical information, back to China. The alert did not name a specific company, though more than three-quarters of the world's consumer and commercial drone market is believed to be controlled by Chinese manufacturer DJI. (CNN)
Meanwhile, the U.S. Senate Armed Services Committee has included a provision in a draft of the Fiscal Year 2020 National Defense Authorization Act that would prohibit the U.S. military from purchasing drones made in China. The draft bill will be subject to numerous votes and revisions prior to being passed into law.  (Press Release)
DJI announced that it intends to equip drones with sensors that can detect nearby manned aircraft and helicopters. In a press release, the drone maker said that beginning in 2020 all new drones will come with devices that can receive Automatic Dependent Surveillance-Broadcast (ADS-B) transmissions. The system, which is known as "AirSense," is already fitted on some of DJI's professional-grade drones. (The Verge)
Yemen's Houthi group reportedly launched a drone attack on Najran Airport in Saudi Arabia. In a statement on its Al Masirah TV station, the Yemeni rebel organization said that it targeted a Patriot air defense system at the airport. It is the third Saudi installation targeted by Houthi drones in recent weeks. (Al Jazeera)
Know Your Drone
The U.S. Marine Corps has launched a competition for payload designs for its Air-Ground Task Force expeditionary unmanned aircraft system, a future tactical drone. (Aviation Week)
Canadian firm AerialX unveiled the DroneBullet, a projectile-like quadcopter drone designed for countering adversary drones. (Jane's) For more on counter-drone systems, click here.
Belarus' KB Design Bureau unveiled two new systems: the Grach, a multirotor drone capable of carrying grenades, incendiary bombs, or tank bombs; and the Groza-R2, a counter-drone jamming rifle. (AIN Online)
The South Korean Defence Acquisition Programme Administration has announced plans to develop a range of biologically inspired "biobot" military robots for use as early as 2024. (The Telegraph)
Russia's Scientific and Production Association of Special Materials Corporation has developed a drone equipped with a stun-gun and a less-lethal laser weapon. (C4ISRNET)
An official for the  U.S. Navy announced that the service has no plans to develop carrier-based strike drones before it fields the MQ-25 Stingray refueler drone. (USNI News)
Chinese automaker Yanjing Auto unveiled a truck equipped with a tube-launcher for small reconnaissance drones. (C4ISRNET)
A team at Purdue University is developing a small drone that looks and flies like a hummingbird. (Digital Trends)
French firm Delair unveiled the DT26 Open Payload, a fixed-wing drone for commercial aerial data collection operations. (Press Release)
Drones at Work
The Syrian army shot down an explosives-laden drone that it claims was operated by the Nusra Front in Hama. (Reuters)
The European Maritime Safety Agency has begun using a medium-altitude long-endurance drone for surveillance operations over the Exclusive Economic Zone in the North Atlantic Ocean. (Unmanned Systems Technology)
The Republic of Singapore Navy announced that it will equip its future force Multi-Role Combat Vessels with unmanned surface vessels. (Jane's)
The U.S. Federal Aviation Administration has appointed Michael Chasen, the CEO of PrecisionHawk, to lead the Drone Advisory Committee. (Newsweek)
The U.S. Navy established a new command, Surface Development Squadron ONE, which will work to integrate unmanned surface vessels into operations, among other roles. (Jane's)
The U.S. Army has begun fielding the Black Hornet micro-drone, also known as the Soldier Borne Sensor, with soldiers from the 3rd Brigade Combat Team, 82nd Airborne Division. (Shephard Media)
The Fairfax County Board of Supervisors in Virginia has approved the creation of a public safety drone program, which will work to use drones for a range of emergency response operations. (Press Release) For more on public safety drones, click here.
Alphabet has announced that it will begin its new drone delivery program in Finland next month. (TechCrunch)
The E.U's U-space drone air traffic management research program is planning its first demonstrations in Finland next month. (AIN Online)
Meanwhile, NASA has begun the final phase of testing of its drone air traffic management development program in Reno, Nevada and Corpus Christi, Texas. (Associated Press)
The city of Stone Harbor, New Jersey, issued an ordinance banning certain drone activities. (Cape May County Herald)
In Indiana, drone surveillance footage has been used in court, prompting concerns about privacy. (Wish TV)
The Agassiz Research and Development Centre has launched a trial to study the use of drone for spraying pesticides in Canada. (Hope Standard)
Ride-share firm Uber has filed an application with the Federal Aviation Administration for a permit for drone deliveries in San Diego. (Freight Waves)
Industry Intel
Zipline, a drone delivery company, announced that it has raised $190 million in a Series C funding round. (TechCrunch)
Percepto, a startup that specializes in commercial autonomous drone services, raised $15 million in a Series A funding round led by U.S. Venture Partners. (Venture Beat)
Volans-i, a startup that manufactures hybrid delivery drones, raised $20 million in Series A funding round led by Lightspeed Venture Partners. (Inside Unmanned Systems)
Wingtra, a Swiss firm that specializes in manufacturing hybrid drones, raised approximately $10 million in a Series A funding round. (Commercial Drone Professional)
The U.S. Air Force intends to award Physical Sciences a contract for two InstantEye Mk-3 GEN4-D1 drones. (FBO)
The U.S. Air Force is partnering with the Massachusetts Institute of Technology to launch a program to advance the study of artificial intelligence. (AUVSI)
The U.S. Air Force awarded Intelligent Automation a $1.4 million contract for antennas for future swarming drones. (Military & Aerospace Electronics)
RE2 Robotics announced that the U.S. Navy has awarded it $3 million in funding to develop the STARFISH, a robotic hand for explosive ordnance disposal. (AUVSI)
The Belgium Naval & Robotics Consortium announced that it has been awarded a contract to deliver a minehunting system to the Belgian and Dutch navies that includes unmanned surface, undersea, and air systems. (Shephard Media)
The New Zealand Defence Force awarded Israel's Roboteam a contract for robots for explosive ordnance disposal. (Shephard Media)
The Romanian Air Force has taken delivery of Gryf robots from Poland's Lukasiewicz-PIAP Institute. (Shephard Media)
DHL Express has partnered with EHang to launch an automated last-mile drone delivery service in China. (Unmanned Systems Technology)
Garfield County, Colorado has approved a $331,450 contract to build a 7,000-square-foot facility to train firefighters to operate drones. (The Daily Sentinel)
New Flyer of America has partnered with Robotic Research to develop autonomous bus technology. (Inside Unmanned Systems)
Commentary, Analysis, and Art
At Devex, Catherine Cheney examines the role that philanthropic donors should play in fostering drone delivery firms.
A survey by the American Association of State Highway and Transportation officials found that U.S. states are increasingly using drones in a range of missions. (Associated Press)
At Dronelife, Miriam McNabb looks at how drone delivery firm Zipline came to be valued at over $1.2 billion.
At JWN Energy, Nelson Bennett writes that a Canadian firm is betting on significant growth in the market for hydrogen fuel cells for drones.
At Popular Mechanics, Kyle Mizokami writes that the U.S. Air Force is looking into developing drones that can rescue wounded troops.
At Defense News, Valerie Insinna writes that the U.S. Air Force is exploring ways of pairing F-35 and F-15EX fighter jets with high-performing combat drones.
At Bloomberg, Jack Wittels and Ann Koh write that advanced drones could be increasingly deployed to hunt for rule-breaking polluters.
At The Drive, Joseph Trevithick writes that new satellite images offer a new perspective on Russia's Okhotnik-B combat drone.
At Inside Unmanned Systems, Renee Knight considers the ways in which drones are changing the construction industry.
For updates, news, and commentary, follow us on Twitter.