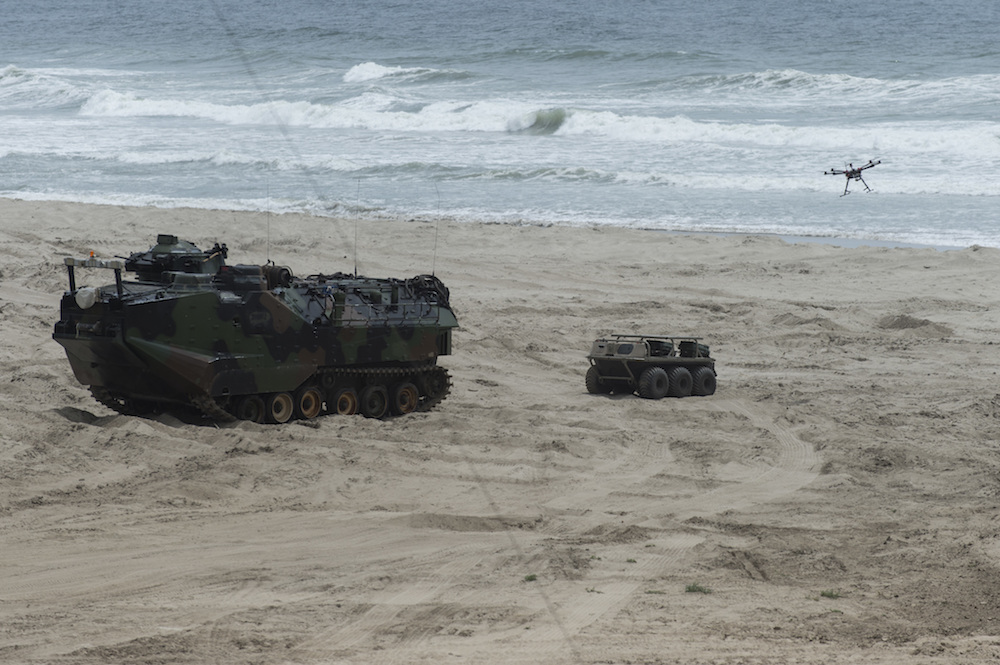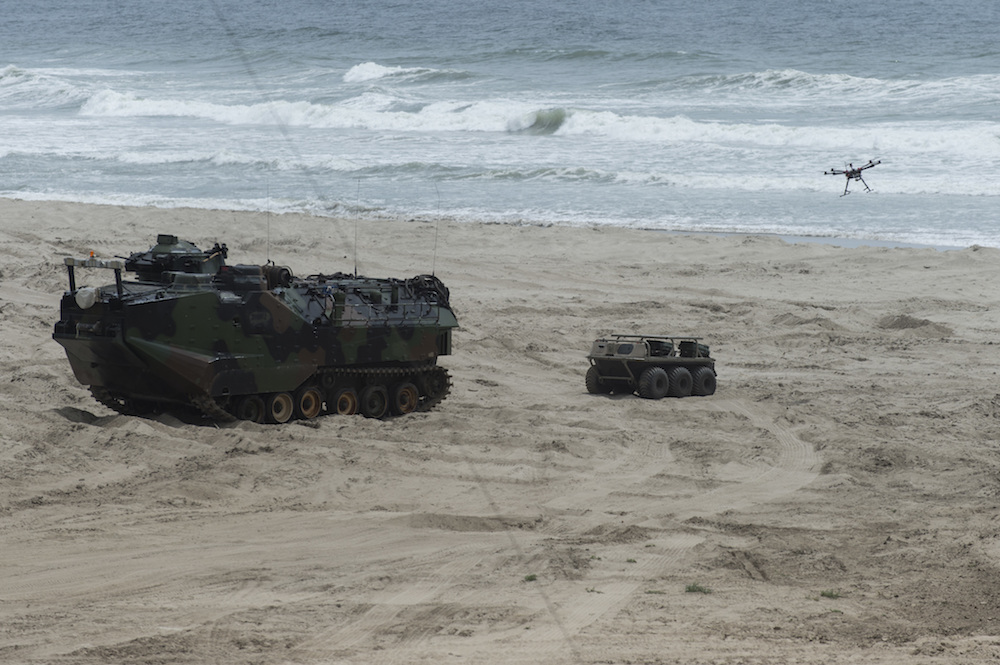 April 24, 2017 – April 30, 2017
If you would like to receive the Weekly Roundup in your inbox, please subscribe at the bottom of the page.
At the Center for the Study of the Drone
As drone use becomes more common in U.S. skies, so too do incidents in which drone users find themselves, either intentionally or unintentionally, at odds with the law. In a new study, the third and final instalment in our research series on local drone use, we profile dozens of legal cases stemming from incidents involving drones in the U.S., from invasion of privacy to smuggling, close encounters, and shoot downs.
News
A U.S. drone strike in Pakistan reportedly killed multiple Pakistani Taliban militants. The strike targeted a house in North Waziristan, the semi-autonomous region that borders Afghanistan. Drone strikes have become less frequent in Pakistan compared to areas in Yemen, Afghanistan, and Syria. (Reuters)
A U.S. drone strike in Yemen reportedly killed multiple civilians and al-Qaeda militants. According to residents and a local official, the strike targeted a vehicle in Shabwa province. (Reuters)
Drone manufacturer DJI has created geofenced no-fly zones for its drones over much of Syria and Iraq. According to the Register, the China-based company created the virtual geographic boundaries, which are hardwired into the drones' software, in late February. The move is aimed at blocking terrorist groups like ISIS from using drones. For more on drones operating in Syria and Iraq, click here.
A report by lawmakers in the U.K. found that Reyaad Khan, a British citizen who was killed in a U.K. drone strike in 2015, posed a "very serious threat to the U.K." The report by the Intelligence and Security Committee of Parliament also called for greater transparency and public access to information regarding the government's targeting process. (The Guardian)
Commentary, Analysis, and Art
The Federal Aviation Administration and the Alliance for System Safety of UAS through Research Excellence released a study evaluating injuries caused by drone crashes. (Press Release)
A RAND Corporation study found that the crews of remotely piloted aircraft are suffering from stress and dissatisfaction as a result of heavy workloads.
Meanwhile, at NPR, Sarah McCammon speaks with military drone operators about the psychological risks that come with flying drones.
A report by Conflict Armament Research looks at how the Islamic State group is experimenting with improvised explosive devices, including drone-launched IEDs. (Reuters)
At MIT Technology Review, Jamie Condliffe writes that DJI's move to introduce geofencing to parts of Syria and Iraq may not stop ISIS drones.
At DefenseNews, Rachel Stohl and Dan Mahanty argue that safeguards are needed before the U.S. sells drones to the UAE and Jordan.
At Just Security, Jake Laperruque considers the unanswered questions regarding the Department of Homeland Security's proposed facial recognition-equipped drones.
At Drone Wars UK, Chris Cole argues that the U.K. Parliament's report on drone strikes provides few answers.
At Bloomberg, Michael Schuman writes that China's hands-off regulatory approach to drones is a boon to Chinese drone manufacturers.
At Bloomberg BNA, Sylvia Carignan examines whether the Environmental Protection Agency should develop a policy on drones.
Bloomberg News examines China's drive to dominate the market for industrial robots.
At Air and Space Magazine, Zach Rosenberg looks at how the U.S. Air Force is pushing to develop the capability for drones to detect and respond to threats on their own.
A white paper by the National Association of Mutual Insurance Companies proposes that private aerial property rights extend to an altitude of 200 feet, above which drones are free to operate. (Press Release)
At Forbes, Craig Casazza considers how U.S. insurance agencies are treating drones.
At the New Daily, Alana Mitchelson writes that drone incidents in Australia are prompting a review of privacy laws.
At DoD Buzz, Richard Sisk looks at how Iraqi police are using drones to gain an advantage over ISIS in the battle to retake Mosul.
At the National Interest, Dan Goure argues that the U.S. military's third offset strategy is "little more than a technological wish list."
At Breaking Defense, Sydney J. Freedberg Jr. writes that the first task of a new U.S. military task force will be to develop artificial intelligence to sort through video produced by drones.
Know Your Drone
The U.S. Defense Advanced Research Projects Agency is organizing a drone swarming technology competition between the U.S. Military Academy, the U.S. Naval Academy, and the U.S. Air Force Academy. (Press Release)
The Federal Aviation Administration and Gryphon Sensors are testing drone detection technologies at Dallas Fort Worth Airport in Texas. (Press Release)
U.S. firm Ballard Power Systems has successfully tested a fuel cell propulsion system aboard a Boeing Insitu ScanEagle. (Unmanned Systems Technology)
Hong Kong-based drone maker XDynamics unveiled the D-02, a customizable industrial multirotor drone. (Unmanned Aerial)
Israeli firm PoziDrone is testing three different quadcopter prototypes that it is looking to develop for both military and civilian applications. (FlightGlobal)
Japanese telecommunications firm NTT Docomo unveiled a spherical aerial advertising drone that uses an array of LED lights to display messages from advertisers in the air. (ZDNet)
The U.S. Army is preparing to conduct a science and technology demonstration for a new tactical drone that could replace the service's Shadow and Gray Eagle unmanned aircraft. (Defense News)
U.S. defense firm Lockheed Martin announced that it has flown over 200 hours of test flights of its Fury surveillance and reconnaissance drone as it prepares to begin low-rate production. (Unmanned Systems Technology)
The U.S. Marine Corps Warfighting Lab and the Defense Innovation Unit Experimental are sponsoring the development of a counter-drone technology that detects, tracks, and takes control of rogue drones. (Kit Up!)
Researchers at the Johns Hopkins Applied Research Laboratory are designing a large octocopter drone that could be used to explore the surface of Saturn's moon Titan. (Space.com)
Amazon has been awarded a patent for a system by which small multirotor drones vertically lift a fixed-wing drone off the ground to an altitude where it can begin flying on its own. (Puget Sound Business Journal)
Drone maker DJI has unveiled a new variant of its M600 professional drone equipped with a Hasselblad camera. (The Verge)
The U.S. Navy has approved testing of the Unmanned Influence Sweeping System, an unmanned surface vehicle used for detecting sea mines. (Defense Systems)
Drones at Work
A report by the UK Airprox Board concluded that two commercial airliners encountered at least two drones on approach to Heathrow airport last november. (BBC)
Meanwhile, local authorities in Chengdu are offering a cash reward for information about drone operations that have disrupted dozens of flights in recent weeks. (BBC)
The Federal Aviation Administration released a map of over 200 Class E airports in the U.S. in a bid to streamline the Part 107 airspace authorizations process. (Drone360)
The Texas state legislature is considering a bill that would criminalize the use of drones over detention centers and large sports arenas. (KXAN)
The U.S. Army's Rapid Equipping Force has acquired 50 Dronebuster counter-drone radar guns for use against rogue drones in the field. (Army Times)
A man in College Park, Maryland was arrested after allegedly flying a drone near a five-alarm fire and forcing an emergency service helicopter to make evasive maneuvers. (NBC Washington)
The Hampton Police Department in Virginia has been granted approval by the city council to operate drones and is now seeking to acquire an unmanned aircraft. (Daily Press)
A Maryland girl recovering from surgery is using a telepresence robot to remotely attend her fifth grade classes. (Voice of America)
A coalition of government and industry groups in Kentucky has announced a plan to create a drone testing and training facility in the state. (Associated Press)
The Israel Defense Forces used a Patriot missile to shoot down a Syrian drone over the Golan Heights.
A man in California reportedly attacked a Knightscope security ground robot while it was on patrol at the company's headquarters. (CNET)
Industry Intel
Lockheed Martin announced that it is nearing a deal to sell six Fury UAVs to an unnamed customer in the Middle East. (Aviation Week)
The Department of Homeland Security awarded Planck Aerosystems a $152,512 contract for small unmanned aircraft systems solutions. (DHS)
The Department of Homeland Security awarded Asymmetric Technologies a $199,814 contract for a UAV flight controller and to improve drone cybersecurity. (DHS)
U.S. drone manufacturer 3DR raised $53 million in a Series D round of funding led by Atlantic Bridge. (TechCrunch)
vHive, which makes software that enables multi-vehicle drone operations, raised $2 million in funding led by StageOne. (Unmanned Aerial)  
Seattle-based WiBotic, a company that produces wireless power and battery solutions for drones and robotic vehicles, raised $2.5 million in a seed funding round led by Tsing Capital. (Press Release)
GoPro posted better-than-expected earnings this quarter, attributing the improvement to the resumption of sales of its Karma drone in February. (TechCrunch)
GRIFF Aviation will open a factory in Florida to manufacture a heavy-lift drone. (Press Release)
The Independent reports that the Irish Army has purchased multiple Aeronautics Defense Systems Orbiter 2B reconnaissance drones for $2.1 million.
For updates, news, and commentary, follow us on Twitter.
[includeme file="tools/sympa/drones_sub.php"]