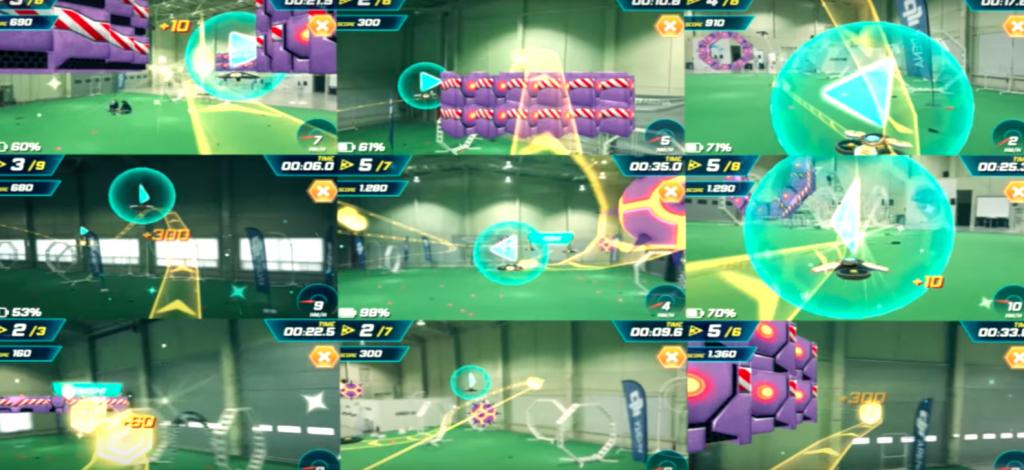 May 1, 2017 – May 7, 2017
If you would like to receive the Weekly Roundup in your inbox, please subscribe at the bottom of the page.
News
The European Aviation Safety Association has proposed a set of regulations for small drones. The rules include geo-fencing requirements to protect restricted airspace, as well as the inclusion of educational pamphlets in retail packaging for consumer drones. The agency will submit a final draft to the European Commission by the end of the year following a public comment period. (Reuters)
Commentary, Analysis, and Art
At Scout Warrior, David Hambling looks at the different ways that small, low-cost drones will be used to shape the battlefields of the future.
At the Air Force Times, Stephen Losey profiles the Air Force's first enlisted RQ-4 Global Hawk drone pilots.
At the National Interest, Samuel Bendett writes that Russia is pushing ahead with the development of unmanned ground vehicles.
At Motherboard, David Axe writes that live footage from U.S. military drones may have accidentally leaked onto the Internet.
At Recode, April Glaser and Kurt Wagner write that Facebook is turning to a tethered drone produced by a San Francisco-based startup to bring Internet to hard-to-reach areas.
The Digital Forensic Research Lab looks at the Russian-made Orlan-10 drones that have recently crashed in Ukraine.
At the Army Times, Todd South writes that U.S. defense officials are pushing to update DoD's acquisition process in order to accommodate new technologies like drones.
At Wired, Sophia Chen profiles the ArcticShark, a drone originally designed for military service that is now being used to study climate change.
At AIN Online, Bill Carey writes that the FAA's Drone Advisory Committee is taking steps to implement a counter-drone strategy for U.S. airports and critical infrastructure.
At C4ISRNET, Valerie Insinna writes that the Department of Defense is expected to soon release a new unmanned systems roadmap, its first since 2013.
At Deadspin, Dan McQuade examines the case of a drone user who was charged with reckless endangerment for allegedly flying a drone near the NFL Draft event.
At the Spokesman-Review, William L. Spence writes that citizens in Pullman, Washington are voicing privacy concerns about the police department's plan to acquire drones.
At the Los Angeles Times, Samantha Masunaga looks at how an air traffic system for drones might actually work in practice.
At Dezeen, Marcus Fairs profiles a Tokyo-based architecture firm preparing for a future in which drones radically alter city life.
At ADN, Alex DeMarban writes that transportation officials in Alaska may save money by using drones instead of airplanes to obtain aerial images of structures and terrain.
A photograph by Andrew Studer captures what appears to be a drone flying illegally over a lava spout in Hawaii Volcanoes National Park. (PetaPixel)
Know Your Drone
The U.S. Air Force conducted its first ever strike using a GBU-38 GPS-guided bomb from an MQ-9 Reaper in Syria, just days after completing testing of the weapon aboard the drone. (Breaking Defense)
Rapid Composites unveiled the Bullray, an armed amphibious vertical take-off and landing drone. (Press Release)
IBM has filed a patent for a system that enables the transfer of packages between two flying drones. (New Atlas)
Turkey's defense ministry has conducted test firings of domestically produced weapons mounted on a Turkish Aerospace Industries Anka drone. (IHS Jane's 360)
Augmented reality technology startup Edgybees has unveiled an augmented reality game that allows drone pilots to fly along a virtual obstacle course. (Spatial Source)
The U.S. Navy is studying the possibility of using drones to keep track of sailors during man-overboard situations. (Naval Technology)
Colorado firm Black Swift Technologies is building two drones that will be used to study volcanoes. (KUSA)
Researchers at the University of Nevada have developed an unmanned ground vehicle for inspecting bridges. (New Scientist)
Drone maker UAV Solutions has test-flown a drone beyond visual line of sight using a 4G LTE network connection. (Shephard Media)  
Meanwhile, chipmaker Qualcomm has announced that an extensive study shows that drones can reliably be controlled using an LTE data connection. (Engadget)
China is reportedly developing a ground-effects drone-missile hybrid. (The Drive)
The AirSelfie, a selfie micro-drone funded through a Kickstarter campaign, is now available for pre-order. (Forbes)
U.S. firm Valmie Resources is set to unveil the Transition UAV, a long endurance fixed-wing drone. (Shephard Media)
Unmanned systems maker iRobot has added Alexa functionality to some of its Roomba autonomous vacuum cleaners, allowing the systems to be controlled with voice commands. (TechCrunch)
Drones at Work
Researchers from the Oregon Department of Fish and Wildlife are experimenting with drones for counting herds of Elk. (KTVZ)
The Lake County Sheriff's Office in South Dakota used a drone for aerial surveillance during a standoff with an armed suspect. (KSFY)
First responders in Spanish Fork, Utah used a drone to assist the search for a man who went missing last month. (KSL)
Nevada aerospace firm AviSight has been granted permission to fly drones over the Las Vegas Strip. (U.S. News)
An MQ-9 Reaper drone being operated from Holloman Air Force Base in New Mexico crashed during a flight. The Air Force has not released further details about the incident. (Holloman AFB)
A number of U.S. Air Force RQ-4 Global Hawks arrived at Yokota Air Base in Japan, where they will be deployed temporarily for a range of reconnaissance missions. (Yokota AFB)
Two men were arrested in South Carolina after allegedly attempting to smuggle contraband into a prison using drones. (Associated Press)
The Connecticut state legislature chose to not pursue a bill that would allow law enforcement to use weaponized drones. (CT News Junkie)
Police in Riverside County, California arrested a man accused of illegal dumping after he was spotted from above by a local drone pilot. (NBC Los Angeles)
The Ottawa County Sheriff's Office has acquired a drone that was donated by a California software company. (Port Clinton News Herald)
The San Francisco city government is developing policies that would enable city agencies to use drones. (San Francisco Chronicle)
Animal rights group Showing Animals Respect and Kindness has been using drones to document activities at feedlots and a livestock research facility in Nebraska. (Cattle Network)
Industry Intel
Fortem Technologies, a Utah-based company developing a counter-drone radar, raised $5.5 million in a funding round led by Signia Venture Partners and Data Collective. (TechCrunch)
DARPA awarded Lockheed Martin a $4.5 million contract for Aerial Dragnet, a program examining the use of drones for persistent, wide-area surveillance of drones over urban areas. (FBO)
The U.S. Navy awarded Northrop Grumman Systems a $32.6 million contract modification for radar and software upgrades to the MQ-8C Fire Scout unmanned helicopter. (DoD)
The U.S. Navy awarded Aquabotix a $125,000 contract for unmanned undersea vehicles. (Defence Connect)
The U.S. Navy awarded a contract for software for the Forward Deployed Energy and Communications Outpost unmanned undersea vehicle. (FBO)
The U.S. Air Force awarded Northrop Grumman a $40 million contract for the Battle Field Airborne Communications Node for the EQ-4B Global Hawk. (DoD)
The U.S. Air Force awarded Robonic, a Finnish company and subsidiary of Safran Electronics and Defense, a contract for two Kontio pneumatic launchers for drones. (UPI)
The U.S. Army awarded Black-I-Robotics a $150,000 contract for an unmanned ground vehicle with a robotic arm. (FBO)
The U.S. Army awarded Source 4 Industries a $6,952.50 contract for pneumatic caster wheels for the MQ-1C Gray Eagle transport cases. (FBO)
Israel's Meteor Aerospace was awarded its first contract for the Impact 700 drone by an unidentified customer. (FlightGlobal)
General Atomics Aeronautical selected GKN Aerospace Fuel Systems to supply the fuel bladder system for the MQ-9B Reaper. (Press Release)
Statistics MRC predicts that the global market for drones will reach $22.15 billion by 2022. (DefenseNews)
Applied Research Associates acquired Neya Systems, a Pennsylvania-based unmanned systems company. (IHS Jane's 360)
Arth-Wind, a Brazilian wind energy company, contracted Portugal-based Pro-Drone to provide wind turbine inspections services. (Renewable Energy World)
Amazon announced that it will expand research and development operations in the U.K. by moving to a new, larger facility. (TechCrunch)
For updates, news, and commentary, follow us on Twitter.
[includeme file="tools/sympa/drones_sub.php"]