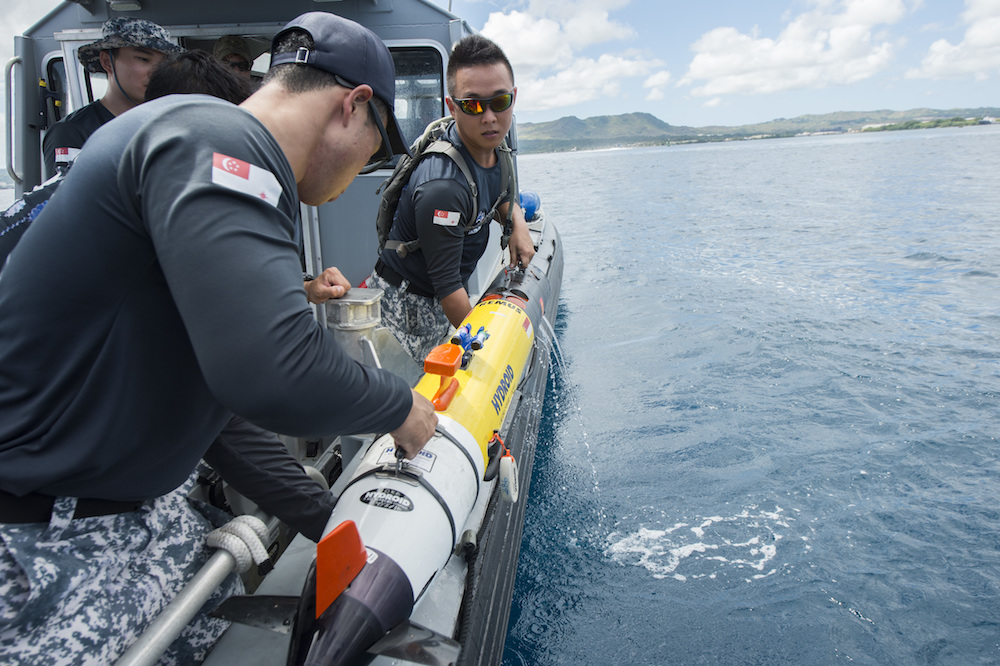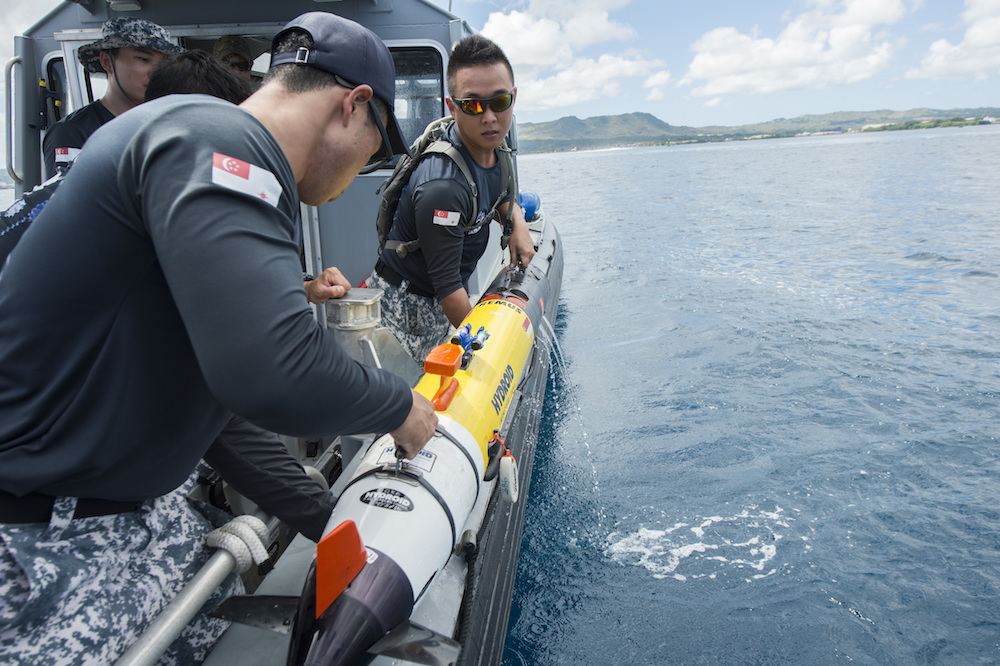 June 5, 2017 – June 11, 2017
If you would like to receive the Weekly Roundup in your inbox, please subscribe at the bottom of the page.
At the Center for the Study of the Drone
At Washington D.C.'s WTOP radio, Center for the Study of the Drone co-director Dan Gettinger discusses the growing use of drones by public safety agencies in the U.S.
News
A U.S. drone strike reportedly killed eight individuals at an al-Shabab command post in southern Somalia. It is believed to be the first U.S. drone strike in Somalia since President Trump relaxed rules for targeting al-Shabab militants. (New York Times)
Canada announced that it is moving ahead with its acquisition of strike-capable drones. The planned acquisition is part of a $62 billion investment in new military systems and technologies. In a press conference, Canadian Prime Minister Justin Trudeau said that the government will carefully review how to best use the drones prior to deployment. (CBC)
Alphabet will sell Boston Dynamics, which makes quadruped and bipedal robots, as well as robotics firm Schaft, to SoftBank Group, a Japanese telecommunications corporation. Boston Dynamics has become well-known for developing advanced, dexterous robots. Alphabet acquired Boston Dynamics in 2013 and Schaft in 2014. (Recode)
A U.S. fighter jet shot down an Iranian drone near the Al Tanf border crossing between Syria and Iraq. In a statement, the U.S.-led coalition said that the drone had earlier attacked U.S. allies on the ground and that it was approximately the size of a U.S. MQ-1 Predator, indicating that it was likely a Shahed-129 drone. A variety of Iranian drones have supported pro-regime forces in Syria since at least 2012. (The Daily Beast) For more on the drones operating in Syria and Iraq, click here.
Commentary, Analysis, and Art
In an in-depth interview at Drone Wars UK, a former British drone pilot discusses his experience flying the MQ-9 Reaper.
Meanwhile, at Over the Horizon, U.S. Air Force Colonel Joseph Campo discusses U.S. drone operations and the psychological toll of those operations on drone pilots.
At the MIT Technology Review, Jonathan W. Rosen looks at how Zipline's drones are reducing the time it takes to deliver blood to remote medical facilities in Rwanda.
The WeRobotics Global conference featured several panels that considered the use of unmanned systems for humanitarian and conservation purposes. (iRevolutions)
At Recode, April Glaser writes that the Trump administration's plan to privatize air traffic control could accelerate the push to develop a national drone tracking system.
Meanwhile, at Business Insider, Jonathan Camhi writes that it may be difficult for privately-organized drone air traffic control systems to make it to market.
At IEEE Spectrum, David Schneider looks at some failed drone bills and asks why they never became laws.
DRONEII.com considers the different energy sources available for drones and alternatives to the popular Li-Po batteries.
In a study published in the online Journal of Unmanned Vehicle Systems, Paul Nesbit examines the growing number of close encounters between drones and manned aircraft in Canada. (Phys.org)
In a paper published in the Arabian Journal of Geosciences, David R. Green and Cristina Gomez argue that drones are especially useful for pipeline monitoring.  
In the Georgetown Security Studies Review, Shannon Dick considers the U.S. targeted killing program in the context of Just War Theory.
The U.S. Department of Defense's 2017 report on Chinese military capabilities highlights China's progress in developing and exporting drones. (PDF)  For more on China's drones, click here.
At TechCrunch, Brian Heater looks at how the Robust Adaptive Systems Lab at Carnegie Mellon is developing drones and robots that can work alongside humans.
At CBC, Kyle Bakx visits a village in Canada that is seeking to transform itself into a hub for companies that develop and test drones.
At Radio New Zealand, Roy Olsson, the head of the ICARUS project at the Defense Advanced Research Projects Agency, discusses the future of disposable drones.
A comic strip at xkcd considers the challenges of countering drones. (xkcd)
Know Your Drone
NASA successfully tested five drones in a number of scenarios as part of its unmanned aircraft traffic management system program. (Military Embedded Systems)
Meanwhile, Alphabet conducted a live test of its developmental air traffic control system for drones. (MIT Technology Review)
California startup Airspace Systems has unveiled a drone designed to hunt and catch rogue drones. (Forbes)
Turkish defense firm Meteksan Savunma has developed the country's first indigenous automatic takeoff and landing system for drones. (Defense News)
Amazon has been awarded a patent for a safety system for its delivery drones that shuts off the aircraft's rotors if it detects an imminent collision. (Drone Life)
U.S. drone maker General Atomics Aeronautical Systems is planning to demonstrate an ultra high-speed laser satellite communication link for drones as well as a drone-mounted high-power kill laser. (Aviation Week)  
U.K. technology firm Wirth Research has unveiled a hydrogen-powered vertical take-off and landing mapping drone. (Unmanned Systems Technology)
Researchers at Georgia Tech are developing the Miniature Autonomous Blimp, an indoor unmanned blimp that has a camera that can detect faces and autonomously follow individuals. (IEEE Spectrum)
Researchers at MIT have developed a small low-cost gas powered drone that can remain aloft for up to five days at a time. (New Atlas)
The China Electronics Technology Group Corporation conducted a flight test of a swarm of 119 small drones. (The Economic Times)   
Several Japanese shipbuilders and shipping firms are partnering to develop remote controlled cargo ships. (The Guardian)
French drone maker Delair-Tech conducted a beyond-line-of-sight flight of a commercial drone at a distance of 30 miles. (Drone Life)
Undersea drone maker Robosea has unveiled the BIKI, a small remote controlled unmanned undersea vehicle. (Unmanned Systems Technology)
Drones at Work
The city of Garfield in New Jersey is revising a recently adopted drone ordinance after it was found to contravene FAA authority. (NorthJersey.com) For more on local drone laws, click here.
Navajo County sheriff's deputies in Arizona used a drone to assist in the search for a man who went missing in a local forest. (White Mountain Independent)
A group of women in Majorca, Spain claim that a drone spied on them while they were sunbathing on a boat. (The Telegraph)
A man in Mountain View, California crashed a drone into a high voltage power line, causing a power outage that affected 1,600 people. (San Francisco Chronicle)
New Zealand's first drone store opened to large crowds in Auckland. (News Hub)
A Hezbollah TV channel has broadcast footage of what it claims shows U.S. drone that was filmed by an Iranian drone over southeast Syria. (Reuters)
Officials in Fiji are planning to use drones to assist with the country's 2017 census. (Fiji Sun)
A helicopter operated by the Charlotte-Mecklenburg Police Department in North Carolina was involved in a close encounter incident with a drone. (WSOCTV)
Meanwhile, aerial firefighting operations over the Lizard Fire in Arizona were interrupted for four hours after a drone was spotted in the airspace over the fire. (Sierra Vista Herald)
The Philippines has been revealed to be an operator of the Boeing Insitu ScanEagle drone. (IHS Jane's 360)
South Korea has found what it claims to be a North Korean surveillance drone near the border between the two countries. (Reuters)
Police in Lawrenceville, Georgia are planning to purchase a drone for a range of operations. (AJC.com)
In Nepal, the Kanjirowa-Bullis STEM project tested a drone near Mt Everest at a high altitude. (The Himalayan Times)
An Australian filmmaker has been charged with jeopardizing Cambodia's national security after he flew a drone over an election rally. (The Phnom Penh Post)
Australian computer vision firm Sentient Vision has announced that its Kestrel automated surveillance system will be deployed aboard the Australian Defence Force's AeroVironment Wasp tactical drones. (Unmanned Systems Technology)
Researchers used an autonomous boat to obtain data from an acidic crater lake at the Poás Volcano in Costa Rica. (The Atlantic)
Industry intel
The European Commission officially launched the 5.5 billion Euro European Defence Fund, which will include funding for unmanned systems development and acquisition. (Press Release)
Japanese investor Kotaro Chiba launched the $9 million DroneFund to invest in drone startups. (The Bridge)
The U.S. Navy awarded Academi Training Center, Insitu, PAE ISR, and AAI contracts for sea and land-based drones for intelligence, surveillance, and reconnaissance. The total value of the contracts is $1.73 billion. (DoD)
The U.S. Special Operations Command awarded AAI Corp. a multiple award with a $475 million maximum order ceiling for Mid-Endurance Unmanned Aircraft Systems. (DoD)
The U.S. Special Operations Command awarded Insitu a multiple award with a $475 million maximum order ceiling for Mid-Endurance Unmanned Aircraft Systems. (DoD)
The U.S. Air Force awarded SpaceX a contract to launch the X-37B unmanned spacecraft in August. (Reuters)
The U.S. Air Force awarded Radio Hill Technologies a $2.5 million contract for 100 Block 3 Dronebuster counter-UAS detection and jamming systems. (Shephard Media)
The Defense Advanced Research Projects Agency awarded BAE Systems two contracts worth $5.4 million to develop a payload architecture that will enable smaller drones to multitask, a program known as CONCERTO. (IHS Jane's 360)
The Defense Advanced Research Projects Agency awarded Oregon State University a $6.5 million grant to improve the trustworthiness of artificial intelligence in robots and drones. (Press Release)
Boeing is partnering with Huntington Ingalls, the largest military shipbuilder in the U.S., to help to develop the company's Echo Voyager extra large unmanned undersea vehicle (XLUUV). (Defense One)
ECA Group was awarded a contract by an undisclosed NATO navy for its A9-M autonomous underwater vehicles for mine countermeasure operations. (Naval Technology)
Dronefence, a German counter-UAS startup, announced seed funding from Larnabel Ventures, VP Capital, Boundary Holding, and Technology and Business Consulting Group. (Press Release)
Maritime Robotics, a Norwegian company specializing in unmanned maritime vehicles, will provide Seabed Geosolutions with its Mariner unmanned surface vehicle for seismic exploration. (Maritime Journal)
The Duke Energy Foundation awarded Butler Technology and Career Development School in Hamilton, Ohio a $45,000 grant to teach students how to use drones. (WLWT5)
Virginia Governor Terry McAuliffe awarded three $50,000 grants to the Counter-Drone Research Corporation, TruWeather Solutions, and dbS Productions to conduct research into drones and autonomous vehicles. (StateScoop)  
Nongtian Guanjia, a Chinese agricultural drone startup, raised $7 million in a funding round led by Gobi Partners. (Deal Street Asia)  
Autonomous vehicle and artificial intelligence company Cognata raised $5 million from Emerge, Maniv Mobility, and Airbus Ventures. (TechCrunch)
For updates, news, and commentary, follow us on Twitter.
[includeme file="tools/sympa/drones_sub.php"]