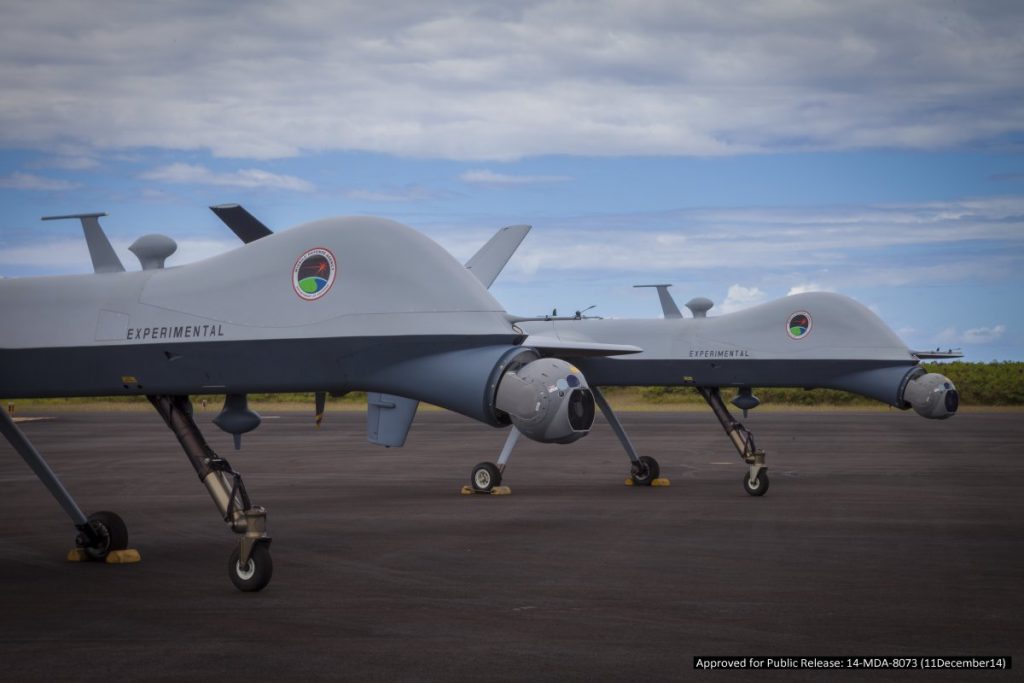 June 12, 2017 – June 18, 2017
If you would like to receive the Weekly Roundup in your inbox, please subscribe at the bottom of the page.
News
A U.S. drone strike in Yemen reportedly killed two individuals suspected of being members of al-Qaeda. The strike targeted a vehicle in Shabwa province, one of several strongholds of al-Qaeda in the Arabian Peninsula. (Reuters)
The European Union released draft regulations for consumer and commercial drones. The blueprint was assembled by the Single European Sky Air traffic management Research Joint Undertaking, a body set up by the European Commission to study low-altitude drone operations. The EU plans to implement drone regulations by 2019. (Press Release)
Commentary, Analysis, and Art
A report by the Center for a New American Security explores possible policies designed to manage military drone proliferation.
A report by the Columbia Law School's Human Rights Clinic and the Sana'a Center for Strategic Studies evaluates the U.S. government's transparency on drone strikes between 2002 and 2017.
At Fast Company, Steven Melendez considers how the next generation of military drones and autonomous systems could change warfare.
At the National Interest, David Axe writes that the U.S. Air Force is planning to invest more in disposable strike drones than large complex systems.
Also at the National Interest, Dan Goure looks at how U.S. companies are focusing on ending the threat posed by rogue drone use.
At the Washington Post, Thomas Gibbons-Neff writes that U.S. officials are concerned about the ability of ISIS drones to disrupt U.S. operations.
At Lawfare, Rebecca Crootof and Frauke Renz argue that the conversation surrounding lethal autonomous weapons should seek alternative regulatory strategies beyond an outright ban.
At TechCrunch, Brian Heater looks at how RE2 Robotics is making robot control mechanisms more intuitive.
At Inc.com, Will Yakowicz writes that Saildrone, a California-based startup, aims to deploy more unmanned sailboats to measure climate change than all of the satellites in space.
A study by the Karolinska Institute in Stockholm found that defibrillator-carrying drones could cut response times for cardiac arrests by 16 minutes. (The Guardian)
An essay at the Economist explores how consumer drones are being put to work for commercial applications.  
At iRevolutions.org, Patrick Meier looks at how flying robots could be used to combat the spread of Zika.
At the University of Toronto, students and faculty discuss the opportunities presented by the development of advanced autonomy for consumer drones.
At KSHB, Belinda Post writes that drones are a popular father's day gift this year.
At AIN Online, Vladimir Karnozov considers the history of Iranian-Russian collaboration on the development of new drones.
Know Your Drone
The U.S. Missile Defense Agency is looking to acquire a high-altitude long-endurance drone that can carry a high-energy laser to intercept intercontinental ballistic missiles. (IHS Jane's 360)
Drone maker RaptorUAS has unveiled the Raptor EV, a vertical takeoff and landing fixed-wing drone. (Unmanned Systems Technology)
U.S. drone maker Kratos is unveiling its two new low-cost combat drones, the XQ-222 Valkyrie and the UTAP-22 Mako. (New Atlas)
The U.S. Air Force is conducting a study to estimate the service life of its MQ-9 Reaper drones. (Defense Daily)
Airbus Defence and Space will conduct test flights of its Zephyr high-altitude long-endurance drone in Australia next year. (Shephard Media)
U.K. firm Horizon Technologies is looking to mount a satellite phone monitoring sensor on small drones. (IHS Jane's 360)
Researchers at Nvidia are developing drone navigation systems that rely on computer vision rather than GPS signals. (The Drive)
Amazon has been awarded two patents for its delivery drone system: one for foldable rotor arms and the other for a winch system to lower packages from the drone to the ground. (GeekWire)
Drones at Work
South Korean officials said that a North Korean drone that crashed in the country had taken 10 photographs of a sensitive U.S. missile defense site. (The Washington Post)
A search and rescue team in Colorado used a newly acquired drone to search for a group of missing hikers. (CBS4)
General Electric has begun a program to test drones and unmanned ground vehicles to inspect industrial facilities and infrastructure. (Reuters)
The Croatian Defense Ministry is planning to acquire drones and set up an unmanned aircraft squadron. (Defense News)
Drone Delivery Canada conducted the first beyond visual line of sight delivery test flights in Canada, flying a drone in Alberta from a control center 2,500 kilometers away in Toronto. (AUVSI)
Documents released by the U.S. Department of Justice show that there have been more than a dozen attempts to smuggle contraband into federal prisons using drones in the past five years. (USA Today)
Firefighters in London used a drone to assist in the response to the Grenfell Tower fire. (Newsweek)
The Federal Aviation Administration is investigating reports of illegal drone operations in Charlotte, North Carolina. (Charlotte Observer)
The California National Guard has relocated its fleet of MQ-9 Reaper drones from Victorville to the March Air Reserve Base. (Aviation Week)  
Security officials used a Dedrone counter-drone system at the Golden State Warriors' basketball team's championship parade in Oakland, California. (Recode)
Massachusetts police used drones for security during the Sail Boston boating event. (Boston Globe)
The Middlesex County prosecutor's office in New Jersey bought a drone for criminal investigations. (TAP into Piscataway)
The Israeli air force is developing a 15-year roadmap for its fleet of unmanned aircraft. (FlightGlobal)
Police are searching for a drone operator who flew a drone close to air tankers and helicopters assisting in the response to a California brush fire. (10News)
The U.S. Navy picked the USS Dwight D. Eisenhower and USS George H.W. Bush as the first two aircraft carriers to deploy the MQ-25 Stingray unmanned refueler drone. (USNI News)
Industry Intel
The U.S. Navy awarded Boeing Insitu an $8 million contract for one RQ-21A Blackjack unmanned aircraft system for the Marine Corps. (DoD)
The Defense Advanced Research Projects Agency awarded Raytheon a $5.2 million contract for the Aerial Dragnet program.
The Defense Advanced Research Projects Agency awarded Embry-Riddle and Creare a $1 million grant to develop an autonomous flight control system for drones. (Press Release)
The Drone Racing League raised $20 million in grants from Allianz and Sky. (The Telegraph)
Kraken is partnering with Atlas Elektronik to develop a system for the Royal Canadian Navy's Remote Mine Disposal System requirement. (IHS Jane's 360)
Laura Ponto, an executive at Alphabet's Project Wing, is the new chairman of the Commercial Drone Alliance, an industry advocacy organization. (Recode)
Israel's Aeronautics, a drone manufacturer, has made an initial public offering on the Tel Aviv Stock Exchange. (IHS Jane's 360)
For updates, news, and commentary, follow us on Twitter.
[includeme file="tools/sympa/drones_sub.php"]