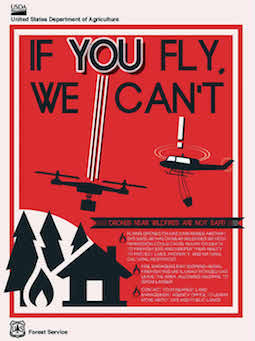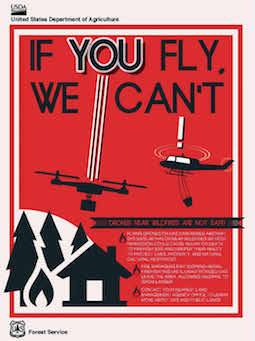 6/22/15 – 6/28/15
If you would like to receive the Weekly Roundup in your inbox, please subscribe at the bottom of the page.
At the Center for the Study of the Drone
The U.S. Air Force recently reduced the number of Combat Air Patrols flown by its various drone squadrons. This is one of various major reforms to the USAF drone program, which is reportedly overstretched and overworked. Here's what you need to know.
News
A U.S. drone strike reportedly killed four people in Yemen. The strike targeted a vehicle in Mukalla, a southern port city that is held by al-Qaeda in the Arab Peninsula. An unnamed local official told Agence France-Presse that an AQAP leader was among those killed.
Meanwhile, a second U.S. drone strike reportedly killed five people in Yemen. The strike targeted a vehicle in Rafadh, a town in the southern Shabwa province. The dead are suspected of being al-Qaeda militants. (Agence France-Presse)
Documents leaked by Edward Snowden offer new insights into the U.S. targeted killing program. In a joint investigation, the New York Times and the Guardian report that the documents provide details on specific strikes and targeting methods, as well as information about targeting errors. Some of the documents also suggest that GCHQ, the British equivalent of the National Security Agency, worked closely with the NSA to provide intelligence for the strikes. (New York Times)
A drone that originated from the Gaza Strip is reported to have crashed inside Israel. An Israeli Defense Forces spokesperson told Agence France-Presse that fragments of the drone were found near the border fence. Although Hamas has claimed responsibility for previous drone incursions from Gaza, there was no immediate claim following this latest drone crash. For a brief history of Hamas and Hezbollah's drones, click here.
Meanwhile, Israel reportedly launched an airstrike to destroy its own drone that had crashed inside Lebanon. A local Lebanese security official told Reuters that a mysterious explosion in the Bekaa Valley was likely "an Israeli airstrike to destroy their drone."
A jury in upstate New York has found a man not guilty of using a drone for surveillance. Dave Beesmer, a native of Lake Katrine, was charged with second degree attempted unlawful surveillance, a misdemeanor, for flying a camera-equipped drone outside a hospital last year. Prosecutors had claimed that his actions constituted "video voyeurism." (Times Herald Record)
A hobbyist drone reportedly interrupted efforts to contain a wildfire near Big Bear Lake in California. The pilots of an air tanker loaded with flame retardant claimed to have spotted a drone flying at 11,000 ft. above the blaze, forcing them to abort the mission. A second drone was reportedly seen by the pilots on their return to the airport. "The fire certainly grew because we weren't able to drop the retardant," Mike Eaton, a Forest Service officer, said at a press conference. (Los Angeles Times)
A report by the Australian Senate foreign affairs, defence and trade committee urges the Ministry of Defence to purchase armed drones. "This should reinforce Australia's longstanding commitment to use military capabilities of any kind in accordance with Australia's international legal obligations," reads the report. Australia already operates unarmed surveillance drones in Afghanistan. (news.au.com)
The U.S. Army has placed an order with contractor General Atomics for 19 new MQ-1C Gray Eagles. The $121.35 million contract is expected to be completed by September 30, 2018. The Gray Eagle is the Army's variant of the Air Force's MQ-1 Predator drone. (Jane's IHS 360)
London's Metropolitan Police have seized a drone that flew over the All England Lawn Tennis Club at Wimbledon. The drone was reportedly being operated from a nearby golf course and passed within 50 meters of the stadium. "While it is not our intention to prevent people from enjoying the use of drones, it is important that regulations are adhered to," Inspector Roger Robinson told the BBC.
Commentary, Analysis and Art
Drone360 is surveying readers to better understand what they think of the drone and where they think this technology will head in the future.
In a letter to Secretary of the Air Force General Mark Welsh III on June 25, Senator Claire McCaskill (D-MO) expressed concern that drone crews were overburdened, writing that there could be unknown psychological effects of flying unmanned aircraft. (Stars and Stripes)
At Defense One, Patrick Tucker reports that human imagery analysts are likely to remain integral to U.S. drone missions.
At the Washington Post, Matt McFarland writes that some companies are taking a deeper look at whether or not farmers will benefit financially from using drones to survey crops.
At Ars Technica, Cyrus Farivar reports on an ongoing legal struggle between neighbors in California after a man shot down a drone with a shotgun.
At Syracuse.com, Mark Weiner reports on why the New York National Guard's MQ-9 Reapers were not used to assist in the search for two escaped convicts.
At Market Watch, Sally French takes a look at the potential benefits that the commercial drone industry might bring to North Dakota.
At the Huffington Post, Ali Watkins argues that the Obama administration is pulling back from its plan to transition the targeted killing program from the CIA to the U.S. military.
Activists protested Israeli drone manufacturers and defense contractors at the Paris Air Show. (Electronic Intifada)
A filmmaker explains the making of the viral fake drone crash video. (BranitFX and Lucamax Pictures)
At Breaking Defense, Richard Whittle previews Black Dart, an annual U.S. military exercise that tests ways of defending against drones.
Know Your Drone
NASA has begun testing an advanced sense-and-avoid system on a General Atomics Ikhana medium-altitude long-endurance drone. (Flight Global)
Meanwhile, the U.S. Navy has awarded defense contractor Northrop Grumman a contract to develop an air-to-air radar system for its Triton high-altitude long-endurance drone. (Military Aerospace)
In a statement, the commander of Brazil's Third Air Force stated that Brazil intends to develop armed drones. (Flight Global)
The Diplomat takes a closer look at India's expanding military unmanned aircraft program.
Drones at Work
Women on Waves, a Dutch activist group, will begin using drones to fly drugs that will help women in Poland terminate pregnancies safely. (The Guardian)
Police in Scotland used a drone to help find a missing hiker. (STV News)
In Australia, drones are reportedly used to patrol the kennels of racing dogs to look for illegal activity. (Brisbane Times)
The Federal Aviation Administration is investigating whether three NFL teams used a drone without permission. (Bloomberg Business)
Consumers Energy, a Michigan-based company, is seeking to use drones to check power lines, equipment, and wind turbines. (Detroit Free Press)
A drone rental startup called Fly4Me, which bills itself as an "Uber for drones," has received an FAA exemption to operate commercially in the U.S. (Popular Science)
For updates, news, and commentary, follow us on Twitter.
[includeme file="tools/sympa/drones_sub.php"]