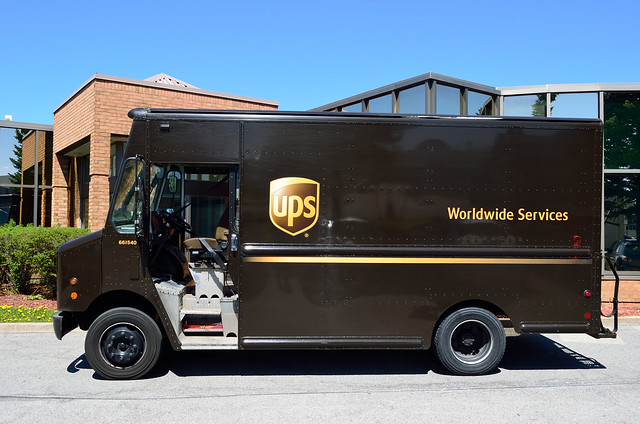 July 22, 2019 – July 28, 2019
If you would like to receive the Weekly Roundup in your inbox, please subscribe at the bottom of the page.
Top Stories
United Parcel Service has formed a subsidiary dedicated to implementing drone deliveries. UPS Flight Forward will partner with drone delivery firm Matternet to launch aerial delivery services in healthcare and other sectors, building on a pilot program that the two firms have been running at WakeMed Health & Hospitals in Raleigh, North Carolina. UPS said that it could receive approval from the U.S. Federal Aviation Administration to begin routine operations before the end of the year. (Reuters)
A Georgia man pleaded guilty to intending to use a drone to drop drugs into a Georgia State Prison. According to the U.S. Department of Justice, he is the first person to be charged under a new federal law that prohibits using unregistered drones to facilitate an offense involving controlled substances. (NBC News)
The U.K. Ministry of Defense launched Project Mosquito, an initiative to explore the development of unmanned loyal wingman systems. It has awarded phase-1 contracts to teams led by Blue Bear Systems Research, Boeing Defence, and Callen-Lenz. (Shephard Media)
Know Your Drone
BAE Systems will conduct a live fire test from the P950 unmanned surface vehicle in mid-August. (Jane's)
Royal Dutch Shell is launching a year-long live test of the FLatFish, an underwater drone designed for inspecting oil and gas platforms. (Bloomberg)
Sabrewing announced that it has increased the maximum take-off weight of the Rhaegal, a planned fixed-wing vertical take-off and landing drone, from 3,000 to 8,000 pounds. (Aviation International Online)
MIT published a short video explaining the challenges of developing hybrid, fixed-wing vertical take-off and landing drones. (YouTube)
Drones at Work
The U.S. Federal Aviation Administration will allow recreational drone users to begin requesting access to fly in controlled airspace around airports. (Aviation Week)
A U.S. military official said that the U.S. may have downed more than one Iranian drone in the Strait of Hormuz this month. (CBS News)
U.S. drone firm Flirtey announced that it intends to begin commercial drone deliveries in 2020. (Aviation International Online)
The Australian Civil Aviation Safety Authority will review the noise impact of recreational and commercial drones. (Commercial Drone Professional)
The European Maritime Safety Agency will deploy a CamCopter S-100 drone to provide maritime surveillance services to the Republic of Croatia. (Shephard News)
Xcel Energy announced that it has used drones to inspect 485 miles of transmission lines in Wisconsin. (La Crosse Tribune)
The Pittsburg Police Department in California has acquired a DJI Matrice 210 drone. (Mercury News)
Industry Intel
Japan reportedly intends to acquire 20 Northrop Grumman MQ-8C Fire Scout unmanned helicopters for the Maritime Self Defense Force. (Yomiuri Shimbun)
Meanwhile, India is reportedly rethinking its plan to acquire armed General Atomics Sea Guardian (Predator B) drones. (Hindustan Times)
French drone firm Parrot announced that it will no longer produce toy drones like the Mambo, part of a gradual move away from the consumer drone market. (TechCrunch)
The U.S. Navy awarded Northrop Grumman Systems a $33.7 million and $14.2 million contract for work on the MQ-4C Triton. (DoD)
The U.S. Army downselected Textron AAI Corp, Arcturus UAV, Martin UAV, and L3 Technologies to compete for the contract for Future Tactical Unmanned Aerial Systems. (DoD)
The U.S. Navy awarded L3 OceanServer a $363,295 contract for upgrade kits for the Iver Unmanned Undersea Vehicle. (FBO)
The U.S. Army intends to award Solute a contract for 24 Hugin Gen 2 quadrotor drones for the U.S. Army Corps of Engineers. (FBO)
Bolivia reportedly intends to acquire drones from Iran as part of a broader package involving technology transfers between the two countries. (Jane's)
Australian firm DroneShield has partnered with Bosch to provide counter-drone systems to Bosch's suite of safety and security product offerings. (Electronics360)
The U.S. Department of Defense is interested in acquiring Israeli-made Hero-120 loitering munitions. (UPI)
The U.S. Air Force awarded AX Enterprise and Thales USA a $7.7 million contract for work on drone traffic management systems at the Griffiss UAS Test Site in New York state. (Press Release)
Indiana-based Pierce Aerospace has partnered with India's Redwing Labs to use drones for deliveries of medical supplies. (Press Release)
UMS Skeldar partnered with Sweden's Aviation Technical Training School to develop drone flight and safety standards. (Shephard News)
Commentary, Analysis, and Art
At National Defense Magazine, Jon Harper looks at the different U.S. and European programs to develop an unmanned loyal wingmen.
At Shephard News, Tim Martin writes that the U.K. Army is making progress on the Watchkeeper system, which has been troubled by a series of crashes in recent years.
At Bloomberg, Jack Pitcher looks at how drones are used at industrial job sites to lower the risk of worker injury.
At The Drive, Tyler Rogoway examines a secretive U.S. drone test site near Area 51.
Also at The Drive, Tyler Rogoway looks at how the V-Bat could transform the U.S. Army's drone operations.
At Defense One, Patrick Tucker considers the U.S. Army's plan to develop a range of combat robots.
For updates, news, and commentary, follow us on Twitter.