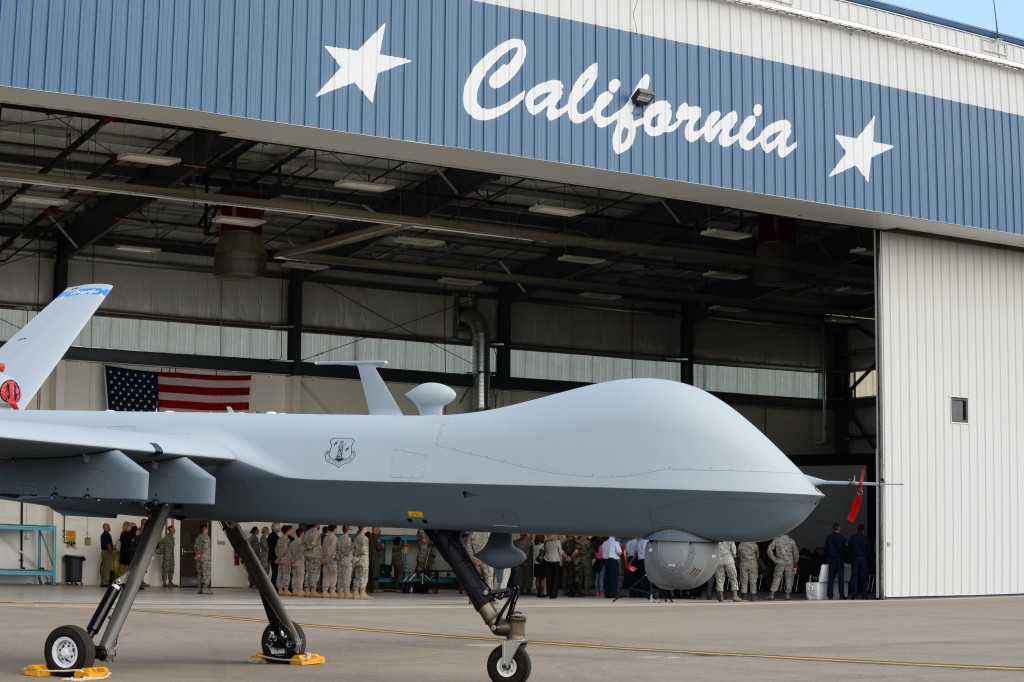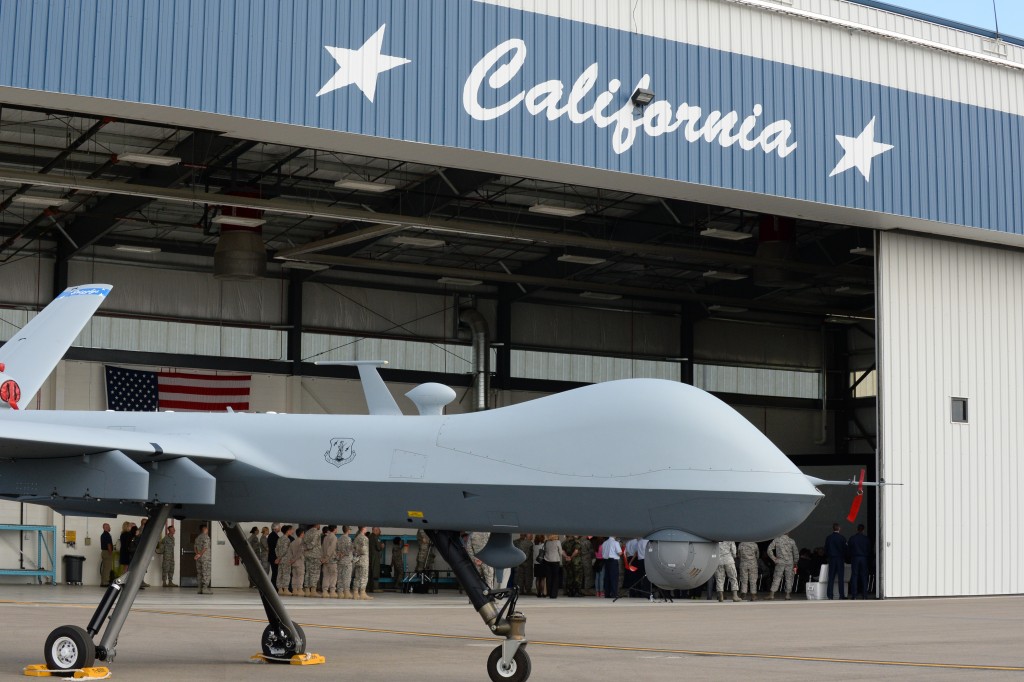 7/27/15 – 8/2/15
If you would like to receive the Weekly Roundup in your inbox, please subscribe at the bottom of the page.
At the Center for the Study of the Drone
While drones have received the lion's share of attention among the U.S. tools in the War on Terror, Special Operations Forces are growing in reach and importance. We explore how Special Ops and drones operate in tandem as the tip of the spear of U.S. counterterrorism strategy.
News
A U.S. drone strike in Yemen reportedly killed four suspected members of al-Qaeda. The strike destroyed a vehicle traveling in the southern Abyan province. According to local residents and officials who spoke with Reuters, among those killed was Ahmed al-Kazimi, a mid-level local leader.
Meanwhile, two drone strikes in Afghanistan reportedly killed 20 members of a local ISIS affiliated group. According to a statement by Ahmad Zia Abdulzai, the Afghan government spokesperson for Nangarhar province, the strikes took place near the border of Pakistan. (Associated Press)
A man in Kentucky was arrested for shooting down a drone that he claims was hovering above his backyard. "We don't know if he was looking at the girls. We don't know if he was looking for something to steal. To me, it was the same as trespassing," William H. Merideth, 47, said in an interview with WDRB News. Merideth was charged with criminal mischief and first degree wanton endangerment.
The Department of Homeland Security has issued a bulletin to all law enforcement agencies warning that drones could be used as weapons in attacks. According to a copy of the bulletin obtained by CBS News, the recreational and commercial uses of drones "underscore potential security vulnerabilities… that could be used by adversaries to leverage UAS as part of an attack." For more on the threats posed by domestic drones, click here.
The California National Guard launched an MQ-9 Reaper drone to support the search for a motorcyclist who went missing last month while traveling through El Dorado State Forest. It was the first time that the Reaper, an advanced military drone made by General Atomics, was used by the National Guard in a search-and-rescue mission. (USA Today)
Lawmakers in California's San Bernardino County are offering $75,000 for information in the search for drone operators who have interrupted firefighting efforts in recent weeks. The county will also permit police to set up a hotline to collect tips on drone operators who fly over wildfires. So far, none of the operators have been caught. Legislation is being considered on the state level that would criminalize such behavior. (Los Angeles Times)
In an open letter from the Future of Life Institute, over 1,000 scientists and researchers called for a ban on "offensive autonomous weapons," also known as "killer robots." The signatories included physicist Stephen Hawking, philosopher Noam Chomsky, and technologist Elon Musk. According to the letter: "AI technology has reached a point where the deployment of such systems is—practically if not legally—feasible within years, not decades." (The Independent) For more on the international debate around killer robots, click here.
NASA hosted drone engineers and entrepreneurs in California to discuss ways of integrating drones into the national airspace system. The three-day Unmanned Air Systems Traffic Management Convention sought to bring together representatives from various industries and academia in order to understand how the introduction of thousands of drones might affect airspace traffic. (Press Release)
The South China Morning Post reports that the Chinese government is restricting the sale of its military drones. Under the new regulations, domestic drone manufacturers will need to disclose the name of the end user and intended use of the drone before the sale is approved. For more on China's drones, click here.
Two commercial airliners reported spotting a drone while on approach to New York's John F. Kennedy International Airport. Around mid-afternoon on Saturday, the crew of JetBlue Flight 1843 reported seeing a drone just below the nose of the airplane. Later, the pilot of a Delta Airlines flight from Orlando told air traffic control that a drone was hovering 100 ft. below the plane's right wing tip. (CNN)
DroneBase, a company that allows businesses to rent drones, received investment funding from SkyFund, a partnership between drone manufacturer DJI and venture capitalist firm Accel. It is the first investment by SkyFund, which was set up last spring to make contributions of around $250,000 to start up companies that provide drone services and technologies. (TechCrunch)
Commentary, Analysis, and Art
The Association of Unmanned Vehicle Systems International released a report on the first 500 companies and individuals to fly drones commercially in the U.S. For our database of the exemptions, click here.
In a paper released at NASA's 2015 UTM Convention, Amazon urges the FAA to segregate airspace below 500 ft. into zones of "low-speed localized traffic" for recreational users and "high-speed transit" for commercial users.
A report by the Bureau of Investigative Journalism reveals that private firms are assisting the U.S. military with analyzing intelligence collected by drones.
At Lawfare, Ashley Deeks writes that U.S. airstrikes against al-Shabab targets in Somalia reflect a shift in targeting policy.
At Defense One, Patrick Tucker explains why there is growing concern within the military and beyond over the development of autonomous weapons.
At Small Wars Journal, William Selby takes a look at what it means for the U.S. military when non-state actors have access to affordable drone surveillance systems.
At Ars Technica, Cyrus Farivar examined data from the drone that was shot down in Kentucky to find out exactly how high it was flying.
At Insurance Business America, Caitlin Bronson writes that new privacy regulations for drones are making some companies hesitant to insure drones.
At Inc., Tess Townsend takes a look at the companies that could benefit from Amazon's proposed division of low-altitude airspace.
At Time, Rebekah Ausbrook argues that drones could help disenfranchised people reclaim the rights to their land.
The Uplink
In The Uplink, we ask an expert, policy maker, or insider to comment on a current event in the world of drones.
On July 22, the New America Foundation published "Drones and Aerial Observation: New Technologies for Property Rights, Human Rights, and Global Development." What are the implications of drone technology for mapping, human rights, and conservation?
Konstantin Kakaes, fellow at the New America Foundation and editor of the report.
Small, cheap drones are good at gathering information that is limited in either time or space. Range and endurance, for the moment, generally require size, though this is changing, as demonstrated by the recent 81-hour flight of the 6.8kg Atlantik Solar aircraft. For now, persistence remains expensive. This means small drones (or several of them working together) can effectively either cover a small area (as in infrastructure inspection) repeatedly over a duration of time, or can take a composite snapshots of large areas relatively infrequently, as in mapping.
In either case, despite their limitations, drones are many times cheaper than the technologies they are replacing—manual inspection of bridges and pipelines, or conventional surveying techniques. This democratizes access to information, but does not necessarily make it easy to use. A recurring, if obvious, issue that came up in writing our report is the fact that up-to-date, accurate information is not in itself sufficient to address the dilemmas it makes visible, though it can be a catalyst for change. There are circumstances in which, through working closely with a community, drones can be made more effective while also minimizing unwanted intrusions on privacy. However, informed consent is not always possible, and there are more open questions than resolved ones implicated by information-gathering drones.
Know Your Drone
At the NASA UTM conference, Google proposed that unmanned aircraft traffic control be outsourced to private providers instead of the FAA. (Computerworld)
A team at NASA has built an unmanned aircraft for exploring distant planets using mostly off-the-shelf components and 3D-printed parts. (Quartz)
Facebook has unveiled a prototype high-altitude, solar powered drone, the Aquila, which it plans to use to beam internet to remote areas. (Popular Mechanics)
A company called Working Horse Group has demonstrated a delivery drone system that involves pairing unmanned aircraft with a manned delivery truck. (IEEE)
An EU-funded project called CADDY has developed an underwater drone that assists scuba divers during dives. (Forbes)
Drones at Work
Trees, a California-based company, proposes to use drones to deliver boxes of marijuana. (Popular Science)
In tests, researchers at the Johns Hopkins University School of Medicine successfully delivered blood samples by drone. (Press Release)
Education programs like Drone U are training commercial drone operators. (Ozy)
For updates, news, and commentary, follow us on Twitter.
[includeme file="tools/sympa/drones_sub.php"]