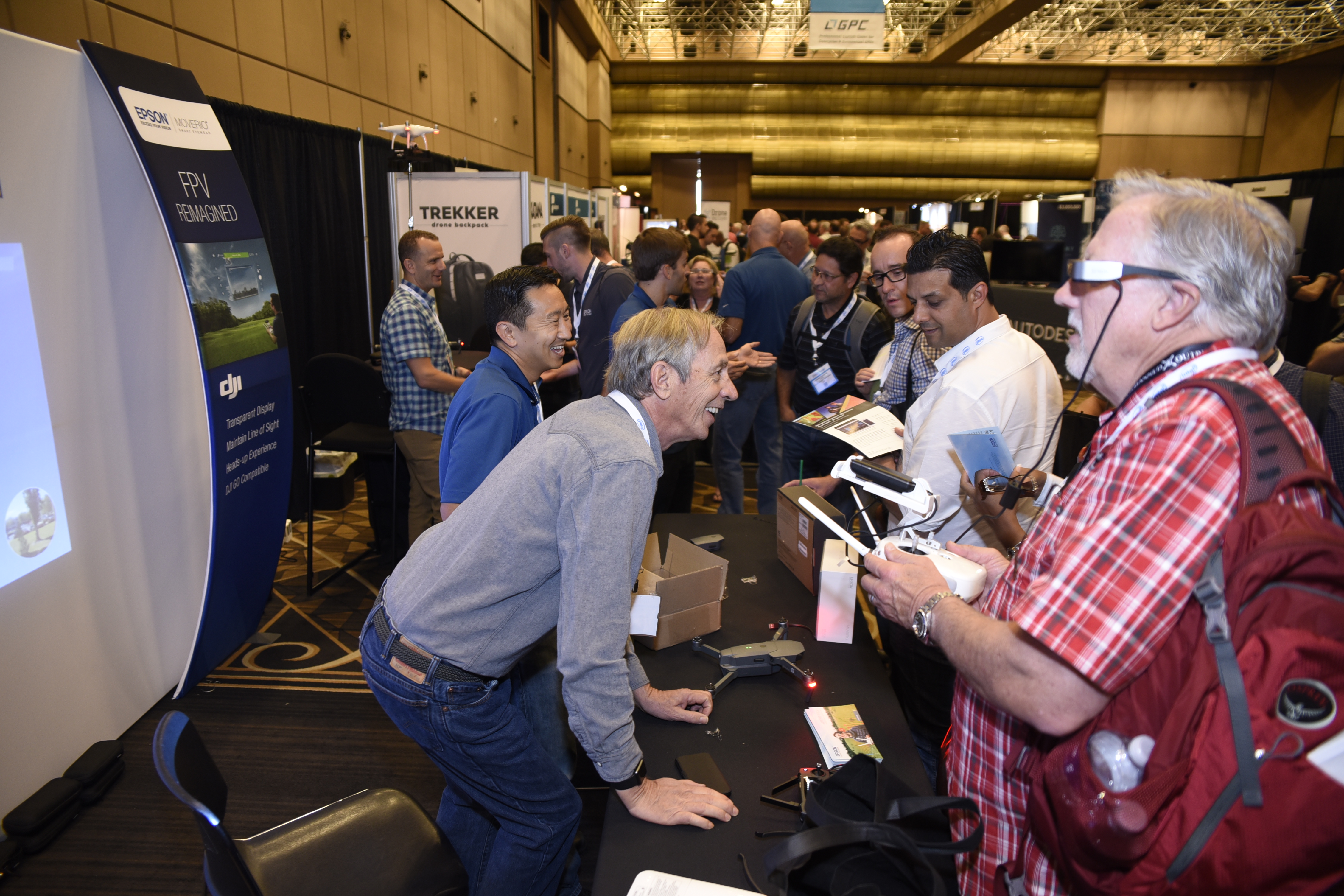 September 3, 2018 – September 9, 2018
If you would like to receive the Weekly Roundup in your inbox, please subscribe at the bottom of the page.
Top Stories
The U.S. Central Intelligence Agency is preparing to fly armed drones for lethal operations from a remote airfield in northeastern Niger, according to an investigation by The New York Times. The Agency has reportedly been operating drones for surveillance missions from Dirkou Airport for several months. The Pentagon already operates armed drones from another base in Niger as part of the growing campaign against Islamist groups in the Sahel.
In an addendum to its 2019 budget submission to legislators, Taiwan's Ministry of National Defense described a plan to develop a fleet of armed and unarmed unmanned aircraft. The Defense Ministry said that it intends to deploy armed medium-altitude long-endurance drones for coastal reconnaissance and defense. (Asia Times)
The Russian military announced that it has destroyed a cache of drones in Syria's Idlib Province. In a statement, a Kremlin spokesperson said that Russia had used precision-guided munitions to destroy the stockpile. Khmeimim Air Base, a Russian military facility in western Syria, has reportedly come under repeated attack by small, armed drones in recent months. (The Drive)
In a speech at InterDrone 2018, an industry convention and expo, Daniel K. Elwell, the acting administrator of the U.S. Federal Aviation Administration, argued that eventually every drone in the national airspace system will have to carry some kind of remote identification device. Elwell said that "full integration" will not be possible until a range of safety and regulatory concerns are addressed. (Aviation International Online)
The U.S. Navy has recovered the remains of a U.S. Air Force RQ-4 Global Hawk that crashed off the coast of Spain. The crash occurred in late June 2018 and had not previously been reported. In June of last year, a Global Hawk crashed in a remote forest in California. (The Drive)
Know Your Drone
Lockheed Martin, the Drone Racing League and NVIDIA have launched a public competition to develop an artificial intelligence system capable of piloting racing drones more quickly than human operators. (CNET)
The U.S. Defense Advanced Research Projects Agency has developed a system to control up to three drones with a person's brain waves. (Defense One)
Australian firms Titomic and TAUV are jointly developing a 3D-printed titanium drone. (Manufacturers' Monthly)
U.S. startup Target Arm is developing a system called Talon that can launch and recover drones from moving platforms using a mechanism that works like a Venus Flytrap. (Futurism)
U.S. drone maker UAVOS unveiled the Borey-10, a tactical fixed-wing drone, as well as the UVH-290E, a vertical take-off and landing drone. (Jane's)
Drone maker Skydio unveiled the Autonomy Platform, a developer edition quadcopter drone. (TechCrunch)
Swiss drone maker UMS Skeldar released new details about its recently unveiled V-200B helicopter drone, which was selected by the German Navy for use aboard its K130 Braunschweig-class corvettes. (Jane's)
French firm Arquus has unveiled an unmanned variant of its Dagger light armored vehicle. (Jane's)
U.S. firm WiBotic has launched a wireless recharging unit for DJI Matrice 200 and Matrice 210 multirotor drones. (Unmanned Systems Technology)
Architects at the University of Stuttgart have developed a modular outdoor structure that employs drones to move its lightweight canopy. (Curbed)
U.S. startup Vtrus is preparing to launch an autonomous indoor inspection drone. (TechCrunch)
Drones at Work
The Unalaska Native Fishermen's Association is using a drone to conduct a salmon population study in several lakes in Alaska. (KUCB 89.7)
According to a report by the U.K. Airprox Board, a pilot has claimed that a drone was intentionally flown toward his aircraft during final approach to RAF Northolt, an airfield in West London. (Independent)
Ukrainian border patrol officers recovered a large quadcopter drone believed to have been used for smuggling contraband across the Romanian border. (Popular Mechanics)
An unmanned underwater glider drone operated by a team at the University of South Florida discovered elevated chlorophyll levels in the West Florida Continental Shelf, indicating the presence of a large red tide. (Herald-Tribune)
Various groups in Memphis and Shelby, Tennessee are testing autonomous drones for perimeter security operations as part of the Department of Transportation's Unmanned Aerial System Integration Pilot Program. (Memphis Business Journal)
Researchers at the University of Nebraska-Lincoln are using drones in a wide-ranging study of the structure of supercell thunderstorms. (The Daily Nebraskan)
An unmanned sailboat operated by Norwegian firm Offshore Sensing has successfully crossed the Atlantic. (ITV)
An Ohio drone hobbyist has claimed that his DJI Inspire drone was shot down by one of his neighbors with a shotgun. (Drone DJ)
U.S. firm Flytrex has launched a drone delivery program for refreshments at the King's Walk Golf Course in North Dakota. (CNN)
Industry Intel
The U.S. Navy awarded Foster-Miller a $10.9 million contract modification for post-production support for the Man Transportable Robotic System MK2 program. (DoD)
The U.S. Navy awarded SubUAS a $2 million contract for multi-rotor unmanned aerial and underwater vehicles. (FBO)
The U.S. Special Operations Command awarded General Atomics Aeronautical Systems a $50,000 minimum, $15 million maximum contract for specialized payloads for the MQ-9 Reaper and MQ-1C Gray Eagle. (DoD)
The U.S. Army selected Cybernet Systems, Robotic Research, DHPC Technologies, Accelerated Development and Support, Shield AI, and Archarithms to compete for each order of the $50 million contract for the Autonomous Unmanned Systems Teaming and Collaboration in GPS-Denied Environments Program. (DoD)
The U.S. Air Force awarded Liteye Systems an $18 million follow-on contract for additional AUDS counter-drone systems. (Press Release)
The U.S. Air Force awarded Raytheon a $281.9 million contract to upgrade the AN/DAS-4 multispectral targeting systems on the MQ-9 Reaper. (Military Aerospace)
SkyX, a Canadian company that develops drones for long-range monitoring and data collection, raised $9.5 million in a Series B round led by Almond Tree Enterprise. (Drone Below)
Sentera, a Minnesota-based company that develops drones for agriculture, raised $14 million in institutional funding. (StarTribune)
Auterion, a Swiss company that develops drone operating systems, raised $10 million in funding. (Venture Beat)
The U.S. General Services Administration is considering a program that would consolidate U.S. government drone procurement programs. (Bloomberg)
PrecisionHawk, a U.S. drone manufacturer and provider of drone services, acquired HAZON, a drone inspection company, and InspecTools, a software firm. (Press Release)
REIN's DroneInsurance.com has partnered with AeroVironment to offer insurance solutions for the AeroVironment Quantix commercial drone. (The Drone Girl)
The Indian Army awarded Cyient Solutions & Systems a contract for an unknown number of Israeli-made BlueBird Aero Systems SpyLite drones. (Shephard Media)
The U.K. Ministry of Defence awarded Animal Dynamics approximately $2.5 million in funding for phase 2 of the Skeeter dragonfly drone project. (Oxford)
The FAI International Drone Conference and Expo in Lausanne, Switzerland awarded Vincenzo Navanteri a $20,000 prize for his drone ambulance concept. (New Atlas)
Note: A U.S. Department of Defense contract announcement last week incorrectly stated that the Navy awarded a $9.4 million contract to Raytheon for work on the MQ-4C Triton. The contract was for work on the MQ-8 Fire Scout.  
Commentary, Analysis, and Art
At The Drone Girl, Sally French offers a few key takeaways from the InterDrone 2018 convention in Las Vegas.
At Bloomberg, Nishant Sharma writes that drone startups in India expect to receive more funding when the government implements new drone regulations.
At Defense News, Kelsey Atherton looks at how the U.S. military is thinking about the future of artificial intelligence in warfare.
At The Diplomat, Tobias Burgers and Scott N. Romaniuk argue Taiwan should invest in the development of unmanned submarines.
At GCN, Matt Leonard looks at how the U.S. Federal Aviation Administration is preparing to manage drone air traffic.
At the American Civil Liberties Union, Michelle Fraling argues that new counter-drone legislation in Congress would curb the rights of drone users and journalists.
At USA Today, Jennifer Jolly writes that residents in Oakland, California are complaining about a recent spike in incidents involving drones.
At The Conversation, Scott Lucas and Talat Farooq discuss the persisting legacy of U.S. drone strikes in northwest Pakistan.
In an interview at CleanTechnica, Vincent Lecrubier discusses how his company uses drones and artificial intelligence to inspect wind turbines.
At the Tampa Bay Times, Howard Altman looks at how the U.S. Special Operations Command is seeking to acquire a range of drones, including mini drones and drones for delivery. For more on U.S. military drone procurement, click here.
At Foreign Policy, Lara Seligman writes that the U.S. military is set to withdraw troops from deployments in Niger and send in drones.
At the ABC7 Denver, Jennifer Kovaleski writes that energy companies in Colorado are turning to drones to check pipelines for gas leaks.
For updates, news, and commentary, follow us on Twitter.