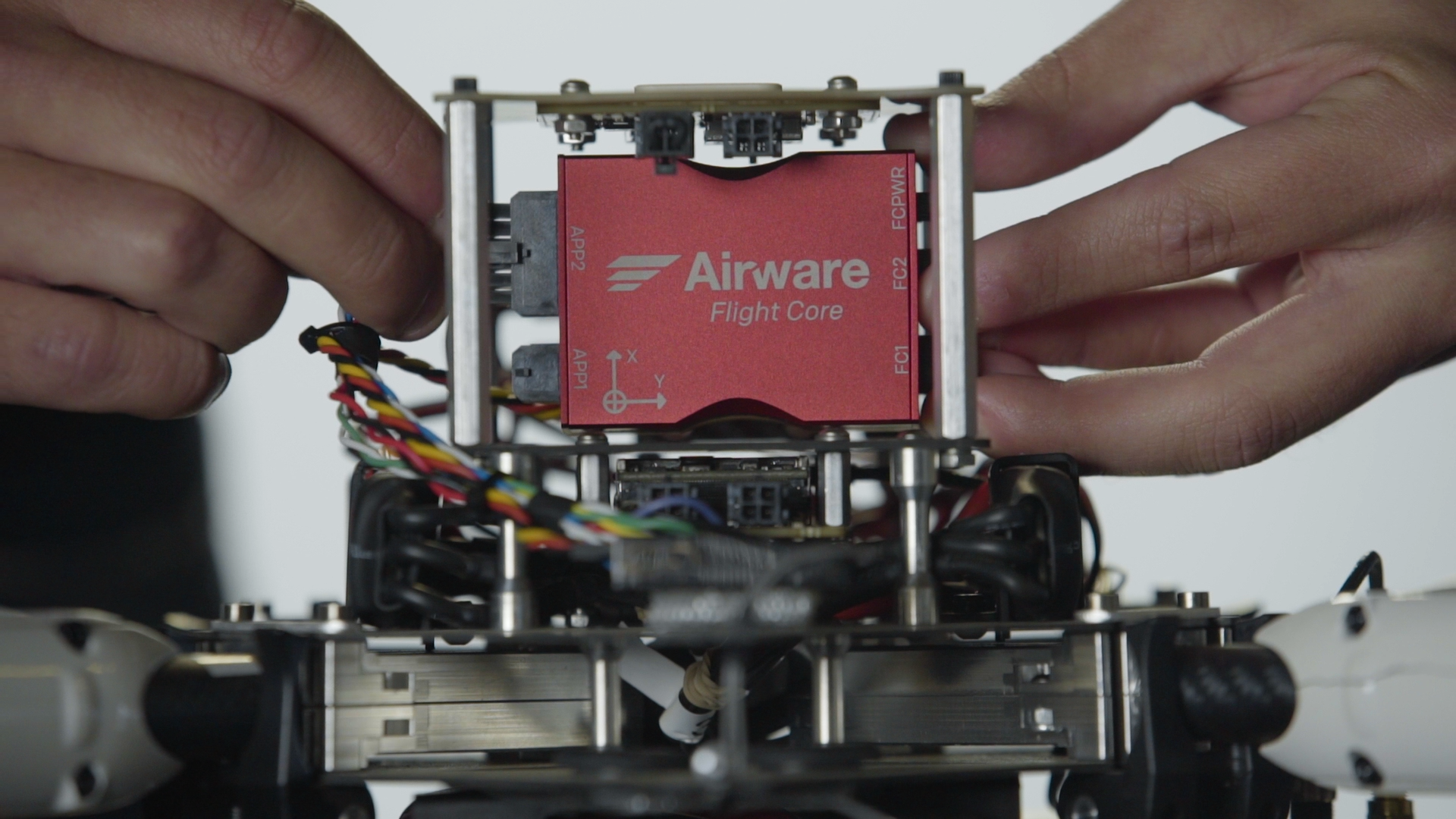 September 17, 2018 – September 23, 2018
If you would like to receive the Weekly Roundup in your inbox, please subscribe at the bottom of the page.
Top Stories
U.S. drone software firm Airware has ceased operations. The San Francisco-based company, which was founded in 2011, specialized in autopilot and data analysis products primarily for commercial unmanned aircraft. It had raised $118 million in funding before shutting down. (TechCrunch)
The U.S. House of Representatives has included a provision in legislation to reauthorize funding for the Federal Aviation Administration that would allow federal law enforcement agencies to track and disable drones that are deemed a threat. The language mirrors that of draft legislation proposed earlier in the year that would have granted federal law enforcement wide latitude to take down drones. (Bloomberg Government)
U.S. firm Boeing Insitu unveiled the Integrator Extended Range, a long-endurance catapult-launched surveillance drone with a 300 nautical mile range. The announcement was made at the Air Force Association's Air, Space, and Cyber conference. (Defense News)
Know Your Drone
The China Shipbuilding & Offshore International Company has disclosed details about the ARI USV Multipurpose Unmanned Combat Boat, a 15-meter unmanned surface vessel prototype with a proposed range of 500 nautical miles. (Jane's)
Lockheed Martin's Skunk Works is proposing a design for a stealthy unmanned tanker for the U.S. Air Force's KC-Z program. (Aviation Week)
European defense firm MBDA unveiled the Spectre, a lightweight armed tilt-wing combat drone. (AIN Online)
The U.S. Air Force has revealed that in a test last November an MQ-9 Reaper drone shot down a small unmanned aircraft with an air-to-air missile. (Military.com)
Meanwhile, General Atomics Aeronautical Systems successfully completed the first automated take-off and landing of an MQ-9 Block 5 Reaper using a system that it intends to field by fall 2019. (AUVSI)
Researchers from the University of Pennsylvania, U.S. Army Research Laboratory, and New York University have developed a system for controlling drones with gaze-tracking glasses. (IEEE Spectrum)
Meanwhile, a team of researchers at the Indian Institute of Science has developed a system that allows operators to control a multirotor drone with their brainwaves. (New Scientist)
Amazon has been awarded two patents for rail-car fulfilment centers for its proposed drone delivery service. (GeekWire) For more on Amazon's patents, click here.
Singaporean firm HES Energy Systems has announced a plan to build a decentralized recharging system for hydrogen-powered drones in France. (Unmanned Systems Technology)
Counter-drone firm Dedrone has released new software capable of detecting and tracking large numbers of drones simultaneously. (C4ISRNET)
Drone maker Laflamme Aero has completed initial flight tests of the LX300, a large helicopter drone. (Unmanned Systems Technology)
The Robotic Systems Lab at ETH Zürich has posted a video demonstrating the capabilities of Anymal, a developmental four-legged robot that can open doors, summon elevators, and pick up trash. (CNET)
Drones at Work
The Blowfish I, an armable helicopter drone made by aerospace firm Ziyan, has entered service with the Chinese People's Liberation Army Navy. (Jane's)
The U.S. Federal Aviation Administration has granted insurance firm State Farm a waiver to operate drones beyond line-of-sight and over people as part of the company's effort to appraise damage from Hurricane Florence. (Forbes)
The Croatian Armed Forces has established a Center for Unmanned Aerial Systems at Pula airport on the Istrian Peninsula. (Jane's)
The Michigan Department of Environmental Quality is set to begin using drones to assess contamination in Lake Margrethe resulting from nearby military exercises. (U.S. News)
Japanese newspaper Hokkaido Shimbun is testing drones for newspaper delivery during natural disasters. (The Japan Times)
Under Project Minerva, the U.K. Ministry of Defence and Home Office are testing drones and ground robots for detecting chemical agents and assessing hazardous environments. (Press Release)
During an exercise at the New Asia-Europe Safety Corridor International Law Enforcement Cooperation Forum, an M75 unmanned boat participated in a maritime counter-smuggling simulation. (Unmanned Systems Technology)
At the International Civil Aviation Organization's Drone Enable Symposium in China, Secretary General Dr. Fang Liu said that the ICAO intends to assist member states with the development of drone regulations.
Industry Intel
The U.S. Navy awarded Northrop Grumman Systems a $64.8 million contract for three initial spares for the MQ-4C Triton Multi-Function Active Sensor. (DoD)
The U.S. Navy awarded Telephonics a $23.5 million contract for 14 AN/ZPY-4 Radar sets and associated equipment for the MQ-8B Fire Scout. (DoD)
The U.S. Army awarded L3 Technologies a $9 million contract for RQ-7B Shadow spares. (DoD)
Intel Capital has invested an unspecified amount in Delair, a French firm that specializes in building commercial drones. (Venture Beat)
Auterion, a Swiss drone software firm, raised $10 million in a seed funding round. (Science Business)
Jane's has reported that the Serbian military has finalized a deal to purchase six unmanned combat aircraft from China, including two AVIC Wing Loong IIs.
The Thai military awarded ECA Group a contract for Cobra MK2 E unmanned ground vehicles for explosive ordnance disposal operations. (Jane's)
The Northeast UAS Airspace Integration Research Alliance in New York selected AirMap to support operations at Griffiss Airport, a drone test site. (AUVSI)
Peru's Center for Research and Project Development delivered three Ricuk drones to the Peruvian Air Force. (Defensa.com)
Commentary, Analysis, and Art
At Aviation Week, Angus Batey looks at what's next for commercial drone companies in the U.K.
At C4ISRNET, Kelsey Atherton writes that despite potential cuts, the U.S. military's budget for unmanned systems in Fiscal Year 2019 remains its largest ever. For more on U.S. drone spending, click here.
In interviews with Defense One Radio, Brett Velicovich and Center for the Study of the Drone co-director Arthur Holland Michel discuss the growing field of counter-drone technology.
Reuters photographer Lucas Jackson used drones to document signs of climate change on a recent visit to Greenland.
At the Wall Street Journal, Kim S. Nash looks at how BNSF Railway is using drones to inspect infrastructure.
At TechCrunch, Matt Burns recounts how an Intel Shooting Star drone struck him during a lightshow.
A report by SkyLogic Research finds that the cost of commercial drones is rising. (The Drone Girl)
At War on the Rocks, Clayton Schuety and Lucas Will consider the ways in which the U.S. Air Force might adopt drone swarms.
For updates, news, and commentary, follow us on Twitter.
[includeme file="tools/sympa/drones_sub.php"]