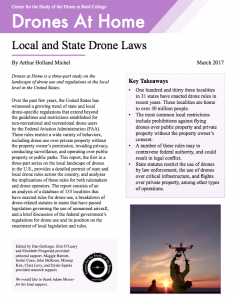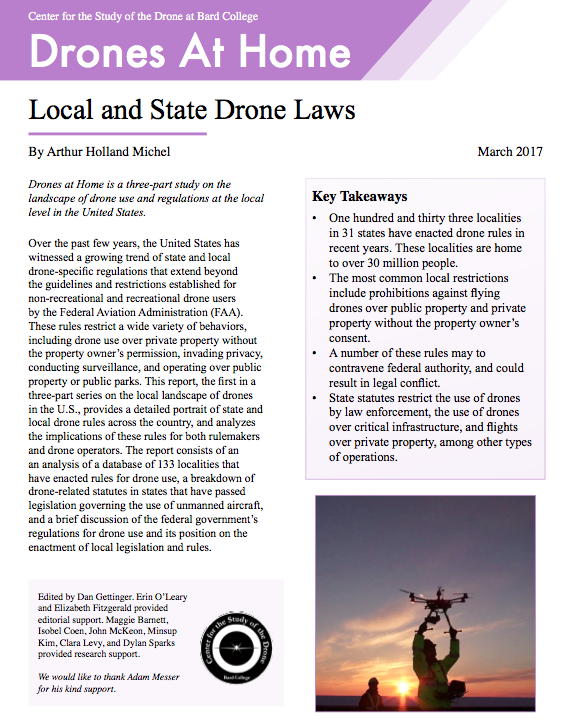 Today the Center for the Study of the Drone published "Local and State Drone Laws," the first study in a three-part series on drone use and regulations at the local level in the U.S. The second and third studies in the series will explore the use of drones by first responders around the country and the various means by which drone rules are enforced at the local level.
The full report can be found here.
Key Takeaways from This Study:
One hundred and thirty five localities in 31 states have enacted drone rules in recent years. These localities are home to over 30 million people.
The most common local restrictions include prohibitions against flying drones over public property and private property without the property owner's consent.
A number of these rules may to contravene federal authority, and could result in legal conflict.
State statutes restrict the use of drones by law enforcement, the use of drones over critical infrastructure, and flights over private property, among other types of operations.
For updates, news, and commentary, follow us on Twitter.
[includeme file="tools/sympa/drones_sub.php"]