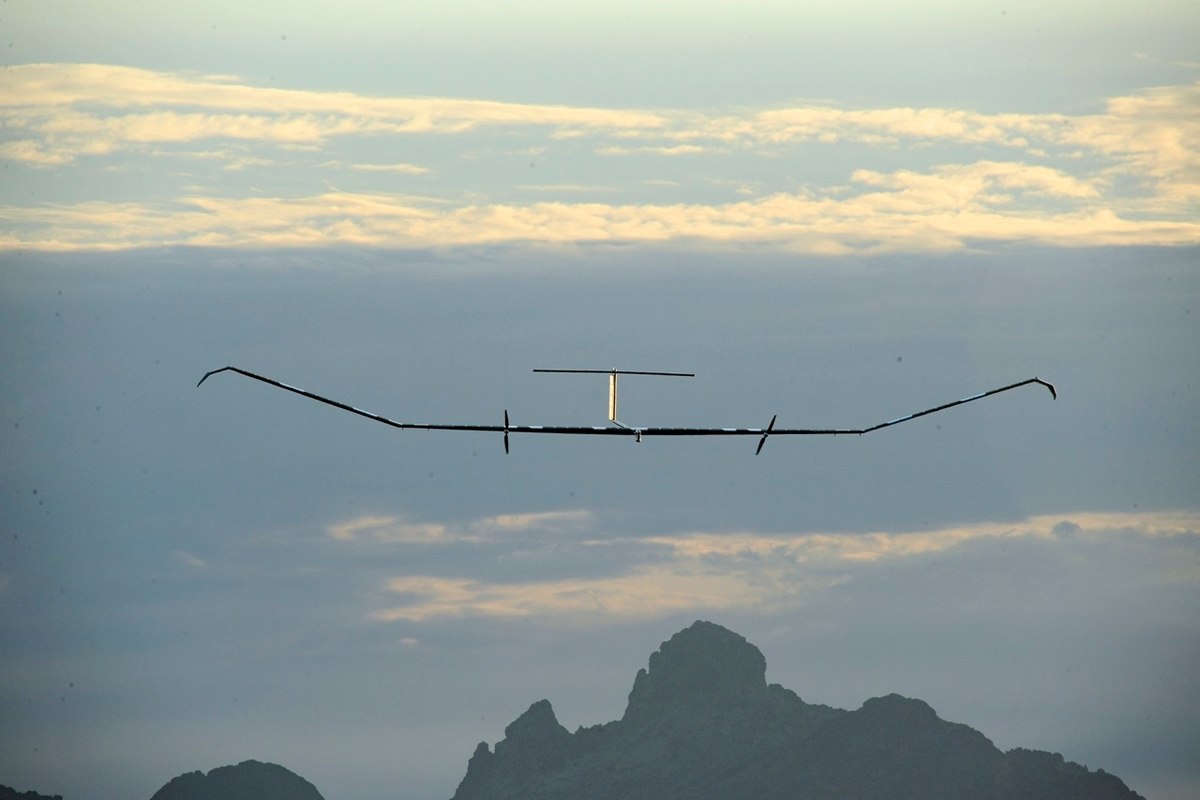 July 23, 2018 – July 29, 2018
If you would like to receive the Weekly Roundup in your inbox, please subscribe at the bottom of the page.
Top Stories
The U.S. Federal Aviation Administration announced that more than 100,000 people have obtained a Remote Pilot Certificate as of last week. Under the agency's Part 107 drone regulations, which were implemented in August 2016, all non-recreational drone users must obtain a certificate for operations of any kind. (Press Release)
Meanwhile, the Federal Aviation Administration declared in a statement that it has exclusive authority to regulate all aircraft in the national airspace system. The statement was released in response to proposed legislation drafted by the Uniform Law Commission that would limit drone operations above private property. (Aviation Week)
The U.S. Africa Command confirmed that the U.S. is operating armed drones over Niger. In a statement to the Associated Press, a spokesperson said that the armed flights began earlier this year.
Know Your Drone
German firm Skysense and Spanish drone maker Avansig have developed an autonomous indoor surveillance drone for security giant Prosegur. (The Drive)
The Aviation Industry Corporation of China has revealed that it is developing a 20-meter wingspan solar-powered long-endurance surveillance drone called the Qi Mingxing, also known as the Venus. (Jane's)
Aerospace firm Airbus said that its Zephyr S solar-powered high-altitude drone has broken the endurance record for an unmanned aircraft, surpassing a record set by an earlier variant of the Zephyr in 2010. (Aol.)
Payment technology firm Worldpay is developing a contactless payment concept for package recipient verification for drone delivery systems. (Evening Standard)
According to various engineers interviewed by the South China Morning Post, the Chinese military is developing a range of large unmanned undersea vehicles that could be ready for deployment in the early 2020s.
Elbit Systems subsidiary Elisra is reportedly developing a multifunction electronic warfare and signals intelligence system for unmanned aircraft. (Jane's)
The Italian Institute of Technology unveiled Centauro, a four-legged disaster response robot. (Engadget)
U.S. firm Meller Optics has introduced a series of durable sapphire windows designed specifically for unmanned aircraft. (Unmanned Systems Technology)
U.S. drone maker General Atomics Aeronautical Systems has completed testing of an arresting hook system for its MQ-25 Stingray prototype refueler drone. (UAS Vision)
Amazon has been granted a patent for a high-altitude airborne fulfilment center that would serve as a hub for its drone delivery networks. (The Drive) For more on Amazon's drone patents, click here.
A U.K. shopping catalog revealed new details about Chinese drone maker DJI's forthcoming Mavic 2 quadcopter. (SlashGear)
A man in Arizona has invented an unmanned vehicle that can detect when a child falls into a swimming pool. (Hawaii News Now)
The Shenyang Institute of Automation announced that it has completed flight testing of its Xiangying-200 unmanned helicopter. (Vanguard)
Drones at Work
A team from the Galway-Mayo Institute of Technology has launched an effort to use drones to test water quality in Ireland's western lakes. (The Irish Times)
The U.K's Department of Transport is considering a proposed rule that would forbid children from using drones that weigh more than 250 grams. (Sky News)
The FAA has granted permission to the Boise Fire Department in Idaho to use drones to support firefighting operations. (ABC 6)
Several aircraft supporting a wildfire operation in British Columbia were forced to either divert or abort their flights after an unauthorized drone was spotted flying in the vicinity of the blaze. (CBC)
Industry Intel
The U.S. Navy awarded Boeing Insitu a $8.9 million contract for spare and sustainment parts for the RQ-21A Blackjack system. (DoD)
The U.S. Navy awarded Insitu, a Boeing subsidiary, a $10.8 million contract modification for ScanEagle systems and associated equipment for the government of Afghanistan. (DoD)
The U.S. Army awarded AeroVironment a $17.6 million foreign military sales contract for the RQ-20B Puma AE II and RQ-12A WASP Block IV for the government of Norway. (DoD)
Kratos Defense & Security Solutions announced that it has been awarded a contract for the BQM-167A target drone for the U.S. Air Force. (Shephard Media)
Aurora Flight Sciences, a Boeing subsidiary, announced that it plans to build a $13.75 million facility in Virginia for robotics research and manufacturing. (Virginia Business)
Northrop Grumman announced that it has delivered an RQ-4 Global Hawk equipped with the Battlefield Airborne Communications Node payload to the U.S. Air Force. (UST)
Microdrones, a French industrial drone company, opened a new factory in Siegen, Germany and a satellite office in Toulouse, France. (Shephard Media)
Cubic Corporation acquired Shield Aviation, a San Diego-based company that produces tactical drones, for an undisclosed sum. (Jane's)
Black Sage, a Colorado-based counter-drone company, will offer counter-drone protection services for stadiums and large events. (UST)
The U.S. Defense Advanced Research Projects Agency selected Silent Falcon UAS Technologies to participate in SUPER PBD, a project that is exploring ways of using a laser to power a drone in flight. (UAS Vision)
The government of Azerbaijan and Aeronautics Defense Systems have signed a memorandum of understanding to move ahead with potentially licensing the Aeronautics Pegasus 120 multirotor drone. (Jane's)
The U.K. Ministry of Defence selected five teams to participate in Phase 2 of the Autonomous Last MIle Resupply System, an unmanned ground vehicle program. (Jane's)
Commentary, Analysis, and Art
A U.K. government-backed report examines the various ways in which drones can be used in city services and suggests policy changes that need to take place for this to happen. (TechCrunch)
At Bookings, Vanda Felbab-Brown argues that drones alone will not solve the challenge of combating illicit coca cultivation in Colombia.
At The Drive, Joseph Trevithick recounts how a special horse-mounted U.S. Air Force unit was sent to search for a downed drone in the Californian wilderness.
At Stars and Stripes, John Vandiver writes that the presence of armed U.S. drones in Niger has had a positive effect on the ground.
At the Kennedy School Review, Jessica Malekos Smith considers whether it is possible to incorporate legal responsibility into fully autonomous lethal weapons.
At Forbes, Mark Venables looks at how drones are being widely used for oil and gas inspection.
At swissinfo, Celia Luterbacher speaks with Davide Scaramuzza about his work on fully autonomous drones designed to find survivors after natural disasters.
At the Istituto Affari Internazionali, Cono Giardullo examines the ways in which drones can support human rights and humanitarian missions. (PDF)
In Fires Bulletin, Maj. Christopher Grant proposes a framework for integrating drones into U.S. Army artillery operations. (PDF)
At the Minsk Monitor, Michael Sheldon writes that there is new evidence that Russian-made drones were used to direct artillery fire against Ukraine.
At the National Interest, Rachel Stohl argues that the Trump administration should develop a responsible and appropriate policy framework for the transfer and use of armed drones.
At YnetNews, Alex Fishman writes that Hamas may be experimenting with bomb-dropping drones.
Verdigris blog argues that while drones have a role in the maritime domain, unmanned systems are not a revolutionary technology.
At Commercial UAV News, Logan Campbell considers how to make drone technology more appealing to surveyors and engineers.
At the RAND Corporation, Scott Savitz writes that low-cost weapons such as naval mines and maritime drones could effectively disrupt major naval attacks.
Photographer Wu Guoyong used a drone to capture images of immense "bicycle graveyards" in China, a consequence of an over-saturated bike sharing market. (South China Morning Post)
For updates, news, and commentary, follow us on Twitter.
[includeme file="tools/sympa/drones_sub.php"]